Bio
Brad Meltzer was born on the 1st of April, in the year of 1970, in Brooklyn, New York, United States of America Brad Meltzer is an American writer of both fiction and non-fiction. He has written comic books, he has created TV shows, but primarily he is a political thriller writer. A little known fact is that Meltzer has even written children's stories, too.
Education
As we mentioned, Brad Meltzer was born and raised in Brooklyn, New York, but then he relocated to South Florida. Brad Meltzer graduated from the North Miami Beach Senior High School in the year of 1988. His bachelor's degree was acquired from the University of Michigan and he was the first person in his close family to go to a four-year college.
---
Best Brad Meltzer Books
---
Life
In 1993, Meltzer resided in Beacon Hill, Boston, Massachusetts, along with a roommate named Judd Winick – a comic book writer and artist. Following this, Meltzer attended and graduated from Columbia Law School. In 1995, Meltzer and Cori Flam married and have been together ever since. The couple has had three children in total. Now, let's take a look at what the best Brad Meltzer books are.
---
A Ripple in the Superhero World
Identity Crisis is a series penned by Brad Meltzer and illustrated by Michael Bair, Joss Whedon, and Rags Morales. It is one of the most famous comic book works of Brad Meltzer and one of our absolute favorites. Identity Crisis was published in the year of 2004.
Identity Crisis was rightfully the most spoken of and even the most accomplished miniseries of the year of 2004. The story that is presented affected not just the characters that were immediately concerned in the story, but the whole DC Cosmos.
Huge Impact
And this was no trite event that could be amended quickly; it had its impacts upon the comic book world for many, many years. Here, the view we have of the superheroes isn't one of gods or idols, but of flawed, yet hopeful beings.
As a Justice League of America member's spouse is founded gruesomely killed, all of the superheroes try their best so as to find the culprit. They all fear that the same may happen to them soon, and they need to act as fast as possible.
Investigation
However, as the investigation is taking place, secrets from a past forgotten begin coming up, and friendships are soon broken off. Soon the group is divided and in the grasp of the fiendish murderer. Definitely some of the best Brad Meltzer books out there.
---
Trilogy
The Brad Meltzer Culper Ring books are perhaps one of the best that the author has published. There are a total of three novels in the whole series and the trilogy is truly a magnificent one. The books comprising the series are:
The Inner Circle
The Fifth Assassin
The President's Shadow
Secrets on the Cusp of Being Broken
Beecher White is a fairly young man working with archives. His days are most often devoted to the most paramount documents and pieces of information that the United States government has. For the length of his work, he has never taken a peek to see what's inside or to divulge information. He was never a part of the tale, only the one that carried and organized them.
That is all going to change in one moment, but for a lifetime. As the childhood crush of Beecher comes into the National Archives trying to find info so as to locate her dad, something changes in Beecher. This is just why this is one of the best Brad Meltzer series.
Secret Vault
Seduced by the moment, he shows her the President's secret vault where the most top-secret documents are held. An invaluable artifact, however, is found, a dictionary belonging to George Washington, and the two of them are thus ensnared in a conspiracy that threatens their careers and, even more so, their lives. They are among the best-selling Brad Meltzer books, too.
---
Political Thriller
The Conspiracy series of Brad Meltzer is among his most recent works, especially in the political thriller genre, though the thriller genre's tropes are not as present as this is primarily a non-fiction novel, but they are terrific in their own right. We would even venture so far as to say that they are some of the best Brad Meltzer books. The Conspiracy series is a series of only two books and they are:
The First Conspiracy: The Secret Plot to Kill George Washington
The Lincoln Conspiracy: The Secret Plot to Kill America's 16th President
Treachery and Treason
It was in the year of 1776 that a group of elite soldiers were chosen with the purpose to be the bodyguards and shields of George Washington. The future president believed in them, he trusted them, and he put his life in their trust. However, a few of them were a part of a plan of treachery and assassination.
World of Lies
As the Revolutionary War was nearing date, these soldiers, along with a Governor and a Mayor, hatched the plan of how to get rid of George Washington. The tale that Brad Meltzer has for us is one of secrecy, of surreptitious plotting, and one of absolute treachery. Leaders, mayors, military, governors, and confessors are all ensnared into the tales of the series in one way or the other. Definitely among the Brad Meltzer best books.
---
Now You See Me…
The Escape Artist is a 2018 novel from Brad Meltzer, so it is one of the more recent works of the fantastic author. It is in the four-hundred-page range and a marvelous story that we definitely recommend.
The Escape Artist is a tale of a political thriller nature and one that Brad Meltzer expertly and deftly created. It is but a ride of one-hundred-and-twenty minutes outside of Washington, DC: the mortuary.
Jim Zigarowski
This mortuary is reserved for the highest-priority and extreme top-secret cases of the United States. It is the most significant funeral home that the United States has had. In order to be efficient in his job, Jim Zigarowski, the mortician, has employed one rule – never to let a case become personal to him.
However, when a childhood friend of Zigarowski's own daughter comes in, a young sergeant Nola Brown, he cannot keep his passions and his need to check up on a few particulars gets the better of him.
Different Body
As he examines the body, he comes to the realization that it's not Nola Brown. This leads him to believe that Nola is actually on the run. As he gets pulled in more and more into this conspiracy, he realizes that Nola was right to run. One of the best Brad Meltzer novels.
---
Ben Addison
The Tenth Justice is a fantastic tale of Brad Meltzer and one that we find ourselves reading and rereading more than once a year. It is an early work of Meltzer's, having been published in 1997, but also one of his most important. If we were to put the Brad Meltzer books in order, this would come out on top, at least of the thrillers.
Ben Addison has just gotten a position on the Supreme Court team, as a clerk. He only recently finished Yale Law, so it stands to reason that he is on the right track in life.
Bit Too Fast
Everything seems to be going a bit too fast, though, for Ben Addison as he might be a bit in over his head just yet. A mistake he makes is when he shares with a person that has no business with that kind of thing a secret that is classified and top-secret.
The person in hand then begins blackmailing Ben Addison asking for more and more information. As Ben can't let his career just go down the drain for an honest mistake, he turns to his roommates for some sort of help.
Wrong Track
As the group begins devising a plan on how to go about carefully the whole situation, the blackmailer is incessant and unrelenting with his calls and demands of more. It seems that Ben might now be on the wrong track. Definitely one of the top Brad Meltzer books.
---
Main Characters
The Zero Game is a 2004 novel by Brad Meltzer and one of the author's most important works. Its nearly five-hundred-pages definitely bespeak of a fine tale, with great plotting, and a pervasive thrill that doesn't let up and that is correct. Many even consider this to be the best Brad Meltzer novel.
Harris Sandler and Matthew Mercer are two of the best of buddies. They have jobs as senior staffers to congressmen that are well-known and well-reputed.
Unambiguously Bored
However, after some ten years of living and working in Washington, DC, the pursuit of ideals has come to be a bit wishy-washy for both of them. In short, they are unambiguously bored. As fate would have it, though, they stumble upon a certain game referred to as the Zero Game.
It all begins as something harmless, nothing more than a little bet between two friends. However, soon one of their close ones dies leading Sandler and Mercer to believe that the rules and stipulations of the game are farther-reaching than what they might have expected.
No Other Choice
As they have no choice but to run, they enlist the help of an old friend, but how can they keep safe when a murderer is lurking in the shadows, ready to take what the game calls for? Of all our Brad Meltzer book reviews, this is the one we seem to enjoy the most.
---
One of the Best
The Book of Lies is a 2008 novel from Brad Meltzer and, in our opinion, one of the best Brad Meltzer books that we've had the pleasure to review. Its three-hundred-and-thirty pages are all chock full of the thrilling qualities that Meltzer is known and loved for.
A Tale as Old as Time Itself
In the year of 1932, a man named Mitchell Siegel died from wound sustained by way of three subsequent gunshots to the chest. As his son is mourning, he dreams of a man whom bullets couldn't harm and he came up with Superman. Eighty or so years later, in Fort Lauderdale, Florida, Cal Harper faces the tragedy once more. Cal's father has been supposedly killed with a gun that matches the one that took Siegel's life so long ago.
Biblical Proportions
As the story twists and turns, Cal becomes pulled into a story of truly Biblical proportions. The story of Cain and Abel, the two first brothers, becomes more and more important as the story goes on. The mystery of many murders becomes the point that Cal must unearth, but how can he make heads or tails when Superman and the Biblical Cain are somehow connected? Without a doubt, this might just be the best novel on our Brad Meltzer books list!
---
Doom, Gloom, and Destiny
The Book of Fate, keeping in line with the previous entry's theme, is not a sequel or a prequel, but its own standalone tale. As it stands, the 2006 novel is one of the best Brad Meltzer books ever. We will explain just why.
The Book of Fate is a book that tells us the story of Wes Holloway. Wes Holloway worked as the young aide to the president. As his daily duties were being carried out, he was putting the chief executive's very old friend, Ron Boyle, into the limo of the president.
Five Minutes
However, neither Wes nor anyone else for that matter could have known about what would transpire in as short a time as three-hundred seconds would allow. Before the car was immobile once more, an assassin would murder Boyle and Wes would be scarred for life.
Eight Years Later
However, eight years later, someone has noticed that a dead man is afoot and is walking in a manner altogether unlike what one would expect of the dead. Boyle is alive and well, it seems, and Wes gets word of this. As a nearly decade-old mystery is brought up once more, Wes devotes himself to finding out what happened that fateful day so long ago. As he tries and tries, he learns of a terrible truth and a secret that has haunted many men.
---
Famous Novel
The Millionaires is definitely up there with the best books by Brad Meltzer. It is possibly the most well-known work of the author, especially in the thriller and mystery genres. All five-hundred-and-sixty pages of The Millionaires were published in 2002.
Secret Service
The Millionaires introduces us to two brothers and to three agents of the Secret Service. What do these men have in common? Nothing more than a lot of money, millions even, at the back of their mind. Oliver and Charlie Caruso are brothers that work for Greene and Greene, a private bank. This bank is loaded with money, as any client has at least 2 million on his account. Then, the two of them get an offer that they cannot say no to.
Important Decision
They are to be received three-million dollars in an untraceable account and there will be a total of zero victims in the ongoing event. The two of them say yes, but they get more than what they were told. As the two of them end up with the money in their bank accounts, they also get a dead friend that wasn't part of the negotiations. As the Secret Service begins closing in on the ruse, the two brothers make a fateful decision. One of the best Brad Meltzer books, without a doubt.
---
Idols For Kids
Ordinary People Change the World is definitely a goldmine if you're trying to find the best Brad Meltzer children's books and Brad Meltzer books for kids. It is a series consisting of a total of twenty-three novels, all of which are just perfect for a child to read.
A few of the series' book titles are I Am Amelia Earhart, I am Abraham Lincoln, I am Rosa Parks, and I am Albert Einstein, just to name a few. The incentive that Brad Meltzer had when writing these books is nothing short of divine. There are not enough writers focused on the youth and on the children's materials for reading, but Brad Meltzer's work is definitely one worth praising and one worth many more awards.
Someone to Look Up To
Brad is aware that kids are in a dire need of people that they can look up to, of idols, and of figures in their lives that will teach them how to strive for more, how to not give up, and how to differentiate from good, bad, and many more life lessons.
As Brad Meltzer uses popular figures from world history, he shows how just one single person can make a change so great that the whole world will clamor in approval and in praise. Truly, these books are beautiful and magnificent. This is why Ordinary People Change the World is one of the best Brad Meltzer series, to date.
Other Works
Without a doubt, The First Counsel is a book that could definitely have made out list and we recommend it very much.
---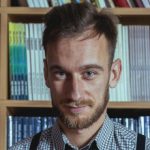 Robert is a science fiction and fantasy geek. (He is also the best looking Ereads writer!) Besides reading and writing, he enjoys sports, cosplay, and good food (don't we all?). Currently works as an accountant (would you believe that?)