Academic Powerhouse
Sara Paretsky is a renowned American author who is best known for the iconic creation, private detective V.I. Warshawski, a character that broke down the walls of gender stereotypes in crime novels. She grew up in Kansas where she attended the University of Kansas.
Her academic prowess did not stop there as she went on to earn her Ph.D. in History from the University of Chicago and her MBA from the University of Chicago Graduate School of Business.
More Than Books
Sara Paretsky's writing career only began in the 1980s, when she introduced the world to V.I. Warshawski in her debut novel, 'Indemnity Only'. The book became an instant success and Paretsky went on to continue Warshawski's story in 20 books in a series that made her one of the best, most beloved and influential female detectives in contemporary fiction.
Beyond her work with Warshawski, Paretsky has been an advocate for social justice causes, particularly those to women's rights and violence against woman. With the introductions out the way, let's begin our reviews of the best Sara Paretsky books ranked in order, starting with her best book series.
---
Best Sara Paretsky Books
---
Dark Underbellies
Topping off our Sara Paretsky book list is the V.I. Warshawski series with a whopping 21 books to its name that feature some of the best novels by the author. This series is a true classic in the world of detective fiction, becoming one of the most beloved and enduring in the genre, with large thanks to its tough, smart, and endlessly fascinating heroine of the same name. In my opinion, this series is home to the most popular Sara Paretsky books to date.
Right from the very first novel, 'Indemnity Only', Sara Paretsky introduces us to Warshawski, a keen private investigator based in Chicago. Being a former public defender, Warshawski is no stranger to the darker side of the human psyche and nature, and she is not afraid to get her hands dirty in pursuit of the absolute truth. Warshawski navigates her pursuits with a quick wit, a sharp tongue and a keen eye for detail, navigating the seedy underbellies of the city, uncovering dark secrets and betrayals at every turn.
Multi-faceted And Real
Over the course of the series, Warshawski's cases take her to all parts of the city and beyond, from the great halls of the nation's power to the mean streets of the inner city. Along the way, she faces down some of the most dangerous and ruthless lawbreakers around, using her wit, skills, and heroic courage to stay a step ahead of everyone else. The cases themselves are often complex and involve a multitude of layers of both corruption and deceit. What is better is that Paretsky's attention to detail and research is evident, as she weaves together believable and intricate webs of clues and suspects.
In my opinion, what makes the V.I. Warshawski series so incredibly captivating is the star of the series herself. Warshawski is not portrayed as your typical detective that you have known from other authors. She is not a menacing loner with a chip on her shoulder, haunted by past traumas, or the ever cliché badass who can ground all opponents with ease. She's a real and multi-faceted character who is vulnerable and strong, blemished and admirable, relatable and aspirational.
A Commitment
Warshawski's character is best known for her commitment to justice. It is not about the money or the fame that comes with cracking down on the lawless; she has a true belief in the importance of fighting for what is morally right, even when it is a challenge. This moral clarity is what sets her apart from other detectives of the same genre, making her a truly inspiring figure for readers and women alike.
In conjunction with Warshawski's character is Sara Paretsky's richly detailed Chicago. Being a native of the city made it easy, but her love for history, culture and people shines through every page of this series. Whether it is her description of the richer neighborhoods of the North Shore, or the grim projects of the South Side, Paretsky expertly captures the essence of the city in all of its diversity.
Urgency And Tension
Each plot of these best-selling Sara Paretsky books is well crafted and engaging, with plenty of twists and turns that keep the reader guessing. Paretsky is incredibly talented at creating a sense of urgency and tension, which I found to be the reason as to why I could not put any of the books in this series down.
Each book describes the highlights of the city, like it's food and architecture, in such a descriptive manner that you would almost feel like you are there. It adds such a respectable amount of depth and authenticity to the reading experience that is typically hard to come by in crime fiction series.
A Standout Of The Series
It is known that any of the V.I. Warshawski books are going to carry a plot that is somewhat tension-filled and feature a suspenseful storyline, but the one book that stood out for me in this had to be 'Blacklist.' In 'Blacklist, Warshawski accepts a request from an old client that asks to check up on an empty family mansion. What started out as an easy task sees her stumble upon a lifeless hand in a pond and a whole lot of questions.
As it turns out, it is the body of a reporter who had been investigating events of forty-five years earlier. The discovery sucks her into a history of two great Chicago families whose fortunes are intertwined by blood, sex, money and the scandal that may or may not have resulted in the murder. At the same time, she becomes involved in the story of a missing Egyptian boy whose possible terrorist connections make him sought out after by the government.
A Taste Of Paretsky's Medicine
It would be rude of me to review her series without giving you a taste of what it has to offer, so why don't we start with the debut Sara Paretsky novel that is best known for redefining the genre. 'Indemnity Only' begins with our heroine Warshawski being hired by a young woman named Anita Hill, who is looking for her missing brother. Her brother was involved with a scheme to sell stolen insurance policies and she is desperate to find him before those who are working with him catch up to him.
It seems like a simple missing person's case, but Warshawski soon realizes that there is much more to the investigation than meets the eye. As she digs deeper into the case, Warshawski uncovers a web of corruption, greed and violence that goes far beyond the reach of Hill's missing brother. She faces off against a cast of colorful and very dangerous characters that range from sleazy night bar owners to a handful of outright thugs that would do anything to protect their own interests.
First For Women
V.I. Warshawski is a force to be reckoned with as she navigates themes like sexism and discrimination in a male-dominated world of law enforcement and private investigation; and this is what makes this Sarah Paretsky book series one of her best. Warshawski is constantly undermined, underestimated, and dismissed; something that never stops her. Her character is well-developed with a backstory that is slowly revealed throughout the series.
Warshawski is forced to work twice as hard as her male counterparts to get the respect and recognition she deserves. While it is unfair, it is an admirable and inspirational fight to have that is very applicable to social injustice that women have to endure even today. Paretsky's decision to make Warshawski a woman was a bold and groundbreaking move at the time that paved the way for a new generation of female detectives in crime fiction.
Fight The Status Quo
Apart from the feminist focus, the V.I. Warshawski series spearheads other social commentary. Sara Paretsky uses these novels to their best to shine a light on issues such as racism and corruption in both the legal system and wider society. Warshawski always finds herself up against the ropes against powerful institutions and individuals who are determined to maintain the status quo, and she is not afraid to speak up against them.
The best example of this from the series would have to be 'Hard Time'. The book follows our heroine, Warshawski, as she investigates the murder of a young woman that was serving time in a private prison. Through her investigation, V.I. becomes involved in the lives of the other women in the prison and witnesses firsthand the injustices they face, and their upbringing in marginalized communities.
Must Read Crime Fiction
Overall, the V.I. Warshawski series is a must-read for any fan of crime fiction, but more importantly as it stands, a series that redefined the genre and placed women in a new spotlight. The well-developed characters, engaging plots and social commentary makes for such a compelling and thought-provoking read whether you are a longtime fan of the genre or completely new to it. It is important to note that you can jump into any book of the series as they read as standalones, but they are linked in some sort of way.
---
A Powerful Break Away
'Writing in an Age of Silence' sees Sara Paretsky break away from the crime fiction episodes that she is well known for to deliver a powerful and thought-provoking memoir that challenges status quo, exploring the importance of speaking out against depression and injustice. Paretsky shares her personal experience as a woman, as a writer and as an activist in a world where speaking out can be dangerous.
She also describes the challenges of being a woman in a male-dominated society, and the additional obstacles she faced in her career. For the first time, readers get a front seat view to Parentsky's own experiences with censorship and backlash for her outspoken views, detailing how she has continued to fight for justice and equality throughout her whole career. There is no doubt that this is one of Sara Paretsky's best books to date.
A Recounting
Paretsky begins by recounting her childhood growing up in a conservative family in rural Kansas and her eventual (and pivotal) move to Chicago, where she first became involved in civil rights and feminist movements. Throughout the book, she emphasizes speaking up and the importance of using one's voice to challenge the power structure and stand up for the oppressed.
'Writing in an Age of Silence' is a timely and relevant memoir that speaks a clear message about speaking to the power of truth and a fight for a better world. This book is a clear must read for anyone who cares about social justice, feminism, and the art of storytelling for change.
---
Curious Characters
'Ghost Country' is Sara Paretsky's ninth novel on her book list and is one of two that does not actually feature the famous P.I., Warshawski. Set in Chicago, characters from different worlds meet in a time of crisis. Luisa, the drunken diva fallen on hard times, Madeleine, a homeless woman who witnesses a harrowing experience and Mara, a rebellious teen cast out by her wealthy grandfather.
As the three women fight for a right to live and worship beneath a luxury hotel, they find an ally in Hector Tammuz, a young psychiatrist risking his career to treat the homeless regardless of the cost. Tensions in the city begin to rise when a mysterious woman appears during a violent storm whom the people refer to as Starr, who changes their lives forever.
A Voice To The Voiceless
Paretsky gives a voice to the dispossessed, to men and woman that cannot leave the ghosts of their pasts behind. Sara Paretsky holds nothing back with this release, easily making it one of the best rated breakaway books from her collection to date. I found this book to feature a big story that is as ambitious as it is expansive.
Paretsky was able to make her characters real, demonstrating how they are invisible yet feared by society. It is a fantastical descent into madness and a painful look at human nature. It touches on how society values or devalues people based on wealth. Although a different read from her usual novels and not one of her latest, this Sara Paretsky book release is not one to underestimate.
---
Another Departure
'Bleeding Kansas' is another departure book that best emphasizes Sara Paretsky's versatility as a writer. The story follows three families that have coexisted for more than one hundred and fifty years: the Grelliers, the Fremantles and the Schapens. Once allies in the fight against centuries of slavery, today the Schapens and the Grellliers disagree on everything, but above all, on religion.
Cue Gina Haring, a close relative of the Fremantles who is house-sitting the family mansion while she puts her life in order. Soon, her lifestyle and her beliefs (I won't ruin it for you, but she believes in paganism) would put her at odds with her neighbors and test the spirit of a community being swept up in events that are beyond its control.
Gripping And Engaging
The story takes place in Kansas and is set in the early years of the 21st century, during the war in Iraq. One thing you can immediately see is Sara Paretsky's sense of place and her experiences with fellow Kansans as it shows up in her characters. Throughout the book, Paretsky expertly jumps between the present day and recounting of the protagonists' ancestor, drawing a rather harsh parallel.
'Bleeding Kansas' sees Sara Paretsky stretch her writing legs and create a whole new world for her readers to enjoy. I found it to be a gripping and engaging novel, handling complex themes and issues with nuance and sensitivity. Whether you are a fan of her previous work or new to her writing, this book is worth a read.
---
Engrossing Collection
Sara Paretsky's 'Love and Other Crimes' is an engrossing collection of short stories that once again best showcase her storytelling abilities in a single book. In this collection, Sara Paretsky explores the ever-complex nature of relationship, love and betrayal, while keeping her readers on the edge of their seats with thrilling mysteries and unexpected twists, both of which she is best known for.
'Love and Other Crimes' is diverse in both subject and tone when it comes to each story, but all share her signature style, something I really appreciated. Stories like "Miss Bianca" and "The Curious Affair of the Italian Art Dealer" are your classic whodunits with clues and reveals. Others like "The Madonna of the Stairs" have no problem in exploring the darker aspects of human nature.
Upended Expectations
Despite the range of genres and themes, I found every story to be a page-turner. Paretsky's ability to create such a gripping cast of characters in such few pages is impressive to say the least. Whether it's a hardboiled detective investigating a murder or a lonely housewife contemplating an affair, Paretsky brings each character to life with such empathy and understanding.
I would say that the most notable strength of 'Love and Other Crimes' is its innate ability to surprise. Just as you think you have the story down, Paretsky upends your expectation with a plot twist that makes you take the edge of your seat. Fans of mystery, suspense and fiction will find something to love in these stories. This release deserves a seat with the best books by Sara Paretsky.
---
Final Thoughts
Well, there you have it! I hope you enjoyed this series of Sara Paretsky book reviews. Sara Paretsky has a remarkable talent for crafting compelling characters and intricate plots for anyone to enjoy. While we mentioned some of the top Sara Paretsky books, be sure to check out some of her other work like her new book 'Ends of Justice' that was released in 2022 – you won't be disappointed!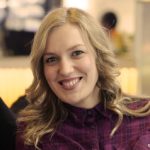 Alissa is an avid reader, blogger, and wannabe writer. (She's a much better cook than a writer actually). Alissa is married, has one human, one feline, and two canine kids. She always looks a mess and never meets a deadline.