Bio
Sue Taylor Grafton was born on the 24th of April, in the year of 1940, in Louisville, Kentucky, United States of America. Grafton was a famous and loved American novelist, with her genre of choice being the detective novel.
Family
As noted, Sue was born and raised in Louisville, Kentucky. Her father was C. W. Grafton and her mother was Vivian Harnsberger, two Presbyterian missionary children, themselves. C. W. Grafton was a lawyer that also had an affinity for detective and mystery books, while her mother had worked as a high school chemistry teacher.
---
Best Sue Grafton Books
---
Life and Education
C. W. Grafton was drafted for the Second World War when Sue was three and came back when she was five. Following the war, both parents turned to alcohol and the family life decayed soon after.
Sue went to the University of Louisville, before changing to Western Kentucky University for the middle two years of college, and once more in her senior year to the University of Louisville, again. Sue graduated with a Bachelor of Arts in English Literature. Unfortunately, Grafton, on the 28th of December in 2017 passed away. With that said, let's take a look at the best Sue Grafton books right now.
---
Meeting the PI
A is for Alibi is a 1982 novel by Grafton which is a part of the famous Grafton's Kinsey Millhone series, the source for all twenty-five books we'll be taking a look at today. Sue Grafton's novels in order of the alphabet will be how we follow them. Kinsey Millhone is an ex-police officer and a current private detective, whose agency is located in Santa Teresa, California.
Nikki Fife
She's been divorced twice and she has a thing for underdogs and those irreparable people she meets. One of these lost causes is Nikki Fife, her newest client. Fife had been convicted for the murder of her husband, but she wants to clear her name now that she's on parole. However, out of the blue, a new murder happened.
---
Beverly Danziger
Published three years later, namely in 1985, following the first book, B is for Burglar is book number two of the so-called Grafton's Alphabet series. For the last stretch of time, Kinsey Millhone hasn't had many clients, so she doesn't have much choice when Beverly Danziger comes knocking and asking Kinsey to locate Elaine Boldt, her sister.
Something Shady
For one, it shouldn't be that hard a thing to do and not something you really need a PI for, but Kinsey needs the work. Kinsey is aware that something shady is going on and her suspicions are confirmed true when she actually locates Elaine on board a plane headed for Boca Raton.
---
Amnesia
C is for Corpse is a book that we would, without a care in the world, call one of the best Grafton books ever. Published in 1986, it's a marvelous entry into Grafton's Kinsey Millhone books. Kinsey hasn't had many cases like this one. The victim, though not dead, has no recollection of the attacker. Nonetheless, Kinsey takes it upon herself to get to the bottom of the mystery.
Bobby Callahan
Bobby Callahan is extremely lucky to be walking the Earth after following down into a canyon, but he thinks that it's only just the beginning for him. As Kinsey is trying to understand what's happening, she peruses a certain red address book of Callahan's, but out of the blue, the survivor is killed, for real this time.
---
Bamboozled
If one were to be asking themselves why exactly this is the best Sue Grafton's series, then D is for Deadbeat is just the book to put all skepticism to rest. The 1987 novel is a terrific one, indeed. Alvin Limardo is not the type of guy that Kinsey likes to have as a client, but she still says yes to his proposition.
John Daggett
Her job is to give a quarter of a hundred thousand dollars to a teenager and Kinsey immediately notices the red flags. She does the job, but the check she was given doesn't seem to be alright. This is about the time when she finds out that Alvin Limardo is actually the alias of John Daggett, a swindling ex-con. Before she can get her hands on him, though, Daggett is found dead.
---
For the Money
E is for Evidence, a clear pick for being one of the best Sue Grafton novels, is the next one we'll be taking a look at with our Sue Grafton book reviews. All the people that have met Kinsey Millhone over the years would be more than happy to concur with the assertion that she is by no means interested in getting married again after her last two failed ones.
Change of Mind
She has no ties to family, no children, and she's pretty happy about that. However, when just after Christmas Kinsey Millhone acquired a bank slip for five thousand dollars, a few things in her mind might have changed. Then, she gets a phone call that changes everything.
---
Murderer on the Prowl
F is for Fugitive, a 1989 novel, is among the best-selling Sue Grafton books and we'll tell you just why right now. Floral Beach is a pretty small town, all things considered. There's only one thing that attracts some folk to it and that's the sand strip, the same one where Jean Timberlake's lifeless body was found.
Bailey Fowler
The man convicted was Bailey Fowler, but only a year after the murder, he was out on the street by his own machinations and stratagems and never to be seen after that. Everyone thought Jean was a wild one, so that was that. However, nearly two decades later, Bailey Fowler is seen by cops once again and a murder case is thus reopened. Can you guess on which side Kinsey is recruited?
---
Need for Protection
G is for Gumshoe is a 1990 book that we consider as being one of the best Sue Grafton books of all time. The series' seventh book is a high one for the whole series. Kinsey Millhone has just turned thirty-three, moved once more into her freshly renovated apartment, and has been hired to locate an old lady in Mojave Desert.
Bodyguard
However, the list of people who want to kill Kinsey has been steadily growing. After careful consideration, Kinsey hires herself a bodyguard, a certain Robert Dietz who takes his job seriously. As the case becomes quite an odd one, picking Dietz as her bodyguard seems to have been a good choice.
---
How Little We Know
While we are adhering to the alphabetical order of the series, we're primarily following Grafton's books in chronological order and the next one on our list is the 1991 book titled H is for Homicide. Kinsey Millhone, herself, doesn't have many friends, but one of the few was Parnell Perkins.
Bibianna Diaz
The same Parnell that has been found killed in a parking lot. Parnell, as far as Kinsey knows, was a great guy and she can't think of anyone that would hut him. A little bit of digging, however, points her in the direction of Bibianna Diaz. Employing her best deceptive techniques, Kinsey is forced to use an alias to get to the bottom of her friend's murder.
---
Almost Got Away
I is for Innocent is yet another fantastic book from Grafton's Alphabet series books, one that was published in the year of 1992. Lonnie Kingman is a man that's currently getting ready for a civil suit when the private investigator he had employed is found dead of a heart attack, of all things.
David Barney
Before long, the case might just be dropped if he can't get the info he so dearly needed. A certain David Barney was acquitted half a decade ago for the murder of his wife. At the moment, Lonnie's interest is to act on his client's part and take all the money that Barney enjoyed after his wife's death. This is where Kinsey steps in.
---
Trickery and Deceit
J is for Judgement is the next entry on our list of the top Grafton books. J is for Judgement was published in the year of 1993. Wendell Jaffe has been dead for five years now, supposedly. However, when his ex-insurance agent glimpses him in between Cabo San Lucas and La Paz, the dead man is suddenly alive.
Presumed Dead
Jaffe's Fuji ketch had been found off of the coast of Baja and he was presumed dead and all the money that he had had somehow vanished. Nonetheless, his wife was set to receive half a million in life insurance policy, but only after five years since there was no body. To get to the bottom of the story, Kinsey Millhone takes center stage.
---
Grief and Pain
The eleventh entry of the Kinsey Millhone series and one of the most popular Sue Grafton books ever, K is for Killer is a remarkable tale. It was published in 1994. Kinsey Millhone's newest client is a woman named Janice Kepler.
Janice Kepler
Janice Kepler is a mother currently stricken by grief after her beautiful young daughter Lorna was found dead. It is agreed that Lorna was killed, but now ten months after the opening of the case, no one has been caught. Kinsey takes it upon herself to help Janice out and she begins by painting a portrait of the life of Lorna, one that was filled with vice.
---
Enigmatic Case
L is for Lawless is a great book that we cannot recommend enough to our readers. It is also one of the best-rated Sue Grafton books, especially concerning our Grafton's Alphabet series book reviews. Kinsey Millhone has got quite the case ahead of her, but she is more than ready for it.
No Other Choice
As Kinsey is set to meet her match with the case that has just been presented to her, it's a mystery lacking a murder, a scavenger hunt without any hints, and a story about lawless mysteries that will bring for Kinsey as we know her. Kinsey as the smart, bright, sharp, and always quick to banter, is once again poking her knows into other people's business, but this time, she has no choice.
---
Malek Brothers
The 1996 entry on our list of Sue Grafton's novels is one of the few that we would go so far as to name as being the best Sue Grafton novel, period. Malek Construction is a company with income in the millions, which has become one of the top three in the construction business in California.
Deceit
The company has also stayed in one family for the length of its existence and today four brothers are set to inherit it, but one of them is missing. The man has been missing for nearly two decades now, but it is just today that Kinsey Millhone gets the job to find out whether there was some fiendish deceit involved or he left of his own volition.
---
End of Days
N is for Noose, book number fourteen of this particular Sue Grafton's series in order, is one of our favorites. It was published in 1998 and comprised about three hundred and fifty pages. Kinsey Millhone was faced with a decision that would change her life and instead of going back home, she took it upon herself to accept a perilous endeavor.
Tom Newquist
Tom Newquist, a Nota Lake detective, has been found dead. That doesn't come to much surprise seeing as he was in his sixties and living an unhealthy lifestyle. However, those privy to the last days of Tom know that he was suspicious of something in the night and then he died. Kinsey has been given the case by Selma Newquist and she needs to figure out what was racking Tom's brain those last couple of days.
---
Childhood
Of all the Sue Grafton's mystery books, especially of the series we're observing, O is for Outlaw is perhaps the most amazing of all. Over the course of the series, only a few tidbits have been shown in terms of the past of Kinsey Millhone. She was raised by her aunt, she's had two failed marriages, and some family on the California coast that she doesn't even know.
Old Letter
After buying some stuff from a man that frequents auctions, Kinsey finds an old letter that she never received from her first spouse, one that makes her rethink everything that has happened in the last several years, especially about a very old case.
---
Thin Air
The sixteenth novel of Grafton's Alphabet books is the much-loved P is for Peril. P is for Peril was published in the year of 2000. Doctor Dowan Purcell disappeared without so much as the faintest of traces more than two months ago, now.
Never Seen Again
The almost seventy-year-old doctor had said goodbye and goodnight to his colleagues, got into his car, and was never seen again. Fiona, the first Purcell's wife, is sure that he's alive, while the second one is very much convinced that he's dead. This is where Kinsey walks in as she finds out what happened to the doctor.
---
Jane Doe
Q is for Quarry is one of the best Grafton books we've come across. It is a novel that was published in the year of 2002. Jane Doe, a nameless white woman whose body decayed was found at a certain quarry, has still not been identified.
Killer on the Loose
It's known that she was stabbed a number of times, her throat was cut, she was bound by wire, and that she was young, but who she was, even to this day – eighteen years later –, no one knows. The people that had the case, though, want to try again before they hang it up and they enlist the help of Kinsey, but little do they know that the killer is still prowling.
---
Reba Lafferty
R is for Ricochet, a novel that we consider as one of our favorites from all of Sue Grafton's works, is the eighteenth book in the series. It also ranks as being one of Sue Grafton's best books. Reba Lafferty lived a privileged life as she was the sole child of a father that loved her dearly. Nord Lafferty was well into middle-age when Reba came into his life, so he couldn't say no to her.
Babysitter
Over Reba's life, however, she's had close calls with the police and law, and her latest stint saw her serving nearly two years. Now she's on parole and Nord wants her to be good as she once was, so he hires Kinsey to, for all intents and purposes, look after her. R is for Ricochet is one of those books that if we gave you our Sue Grafton's books ranked, it'd be surely among the top few.
---
Violet Sullivan
S is for Silence, a book published in the year of 2005, is the nineteenth in the series overall, but also one of the best books by Sue Grafton. Following the Independence Day of 1953, Violet Sullivan, a girl that worked the corners at the time, living in Serena Station Southern California, was seen in her new Chevy going somewhere, but there hasn't been a pair of eyes that have seen her since.
Closure
She left a husband, Foley, and a daughter, Daisy, alone behind her. However, now that nearly four decades have transpired, Daisy has enlisted the help of Kinsey to get the closure she so dearly needs. Did her mom die? Was she killed? Did she leave them?
---
Tension and Suspense
Grafton's book T is for Trespass, the wonderful twentieth of the best Sue Grafton book series, was published in the year of 2007. T is for Trespass might just be the most uneasy and chilling tale that Grafton has give us, yet.
Solana Rojas
It starts out rather slowly, we see how the ordinary days of Kinsey go by, when we flip to the life of Solana Rojas, a sociopath with evil intent. Rojas is not the birth name of Solana, but an identity she stole. As Millhone and Solana meet each other, the suspense of whether Kinsey will figure out in time what is happening or whether Solana will fulfill her plan and get away with it leaves the reader literally on the edge of his seat.
---
Michael Sutton
U is for Undertow is a 2009 novel by Sue Grafton that takes her series on to a wholly and completely different new level. The reader will surely see why it is that this is considered as perhaps the best Sue Grafton book of all time.
In April of 1988, just a month prior to Kinsey's thirty-eight birthday, she's all by her lonesome in her office when someone walks in. The young man has a posh air about him, a college dropout named Michael Sutton.
Suspicion
More than twenty years ago, a four-year-old girl was abducted and Michael Sutton having seen a newspaper talking about this kidnapping, thinks that he has come upon the grave of the child and he might be able to identify the murderers. Kinsey is more than a bit suspicious, but willing to take the case if it means a child murderer or two will be put in jail. Might even be Sue Grafton's best book.
---
Under the Bridge
One of the best-rated Sue Grafton novels is V is for Vengeance. The book was published in the year of 2011 and it belongs on our best Grafton novels list. A woman has been found underneath a bridge and it can't be said whether she threw herself or she was thrown by someone else.
Foggy Past
Her foggy past only complicates things. In this Kinsey Millhone novel, there are a plethora of characters that might have something to do with this woman. Some of them involve a spoiled brat thinking he's figured out the gambling system, a woman whose marriage is set to be destroyed, a shoplifter working for the mob, a cop that's corrupt, and plenty more. The character that we follow, however, is Kinsey Millhone, our favorite PI.
---
Dramatic Change
The third to last novel in this series, W is for Wasted, in spite of being so late into the series is still one of our favorites. It was published in the year of 2013. Kinsey's life changed dramatically after a certain event and the two men responsible will never leave her memory. One of these men was familiar to her, while the other was swiftly delivered to the morgue soon after.
Connection
The former of the two is a PI she knew that had been gunned down in a robbery gone bad, so far as the eye can tell, while the other was a supposed vagrant on a beach. As Kinsey is called into the morgue, she thinks it's routine, but then slowly finds the link and connection between two events that will rock her world.
---
Fool Me Once
X is a book that holds a special place in our hearts. It was published in the year of 2015. The newest client of Kinsey is a redhead that wants to find her son that she left for adoption some three decades and counting. Kinsey thinks it's easy to do and she does so, but then she finds out that the money is actually marked bills, with her client seemingly vanished into thin air.
Pete Wolinsky
Angered, Kinsey is determined to find the deceiving lady and find out what happened. All the while, she is also trying to help out Pete Wolinsky's widow whose husband was a PI as well. In the most unlikely of places, though, she comes up with a clue.
---
End of the Line
Y is for Yesterday, the final novel of all Grafton's Alphabet series reviews, was published in the year of 2017. The nearly five hundred page novel is the last of Grafton's career.
Y is for Yesterday is perhaps the most tenebrous of all Sue Grafton's books and one of the most bone-chilling. It starts out in 1979 when a group of teenagers from a private school assault sexually a classmate of theirs and film this. The tape recording soon vanishes and the one that was thought to have stolen it is found killed.
Fritz McCabe
As the investigation gained traction, one of them spilled the beans, with the other two going to jail. Ten years later, Fritz McCabe, one of the two that were convicted, has been let go from prison and he suddenly finds himself ensnared in the world that sent him away.
He has to pay a ransom for the damnable tape and having no other course of action, Kinsey Millhone is employed for help. While the final Z novel of the alphabet series never got to be written, we are sure that the Z would stand for the Zeal with which Grafton wrote all of her novels.
---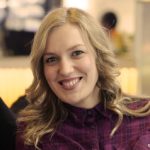 Alissa is an avid reader, blogger, and wannabe writer. (She's a much better cook than a writer actually). Alissa is married, has one human, one feline, and two canine kids. She always looks a mess and never meets a deadline.