About the Author
Born on 29th October 1925, Dominick Dunne was a prominent American writer who began writing best-selling crime and investigative journalism books in the early 1980s. He started out as a film producer in Hollywood and was a producer of the first American motion gay film called The Boys in the Band. He wrote for Vanity Fair and presented a true crime TV series called Dominick Dunne's Power, Privilege, and Justice.
The reportage of famous trials of the American elite class involving heinous acts of crime established his persona as a celebrity reporter. The cases he covered included the O.J. Simpson trial, Murder of Martha Moxley, and the prosecution of the Menéndez brothers. Dunne's voice became a poignant reminder in fiction as well, and it is a voice that reveals the hidden truths kept among the riches.
Tragedy Gave Way to Fiction
In 1979, Dominick Dunne left Hollywood and drove to Oregon because he had failed in life and was addicted to drugs. Dunne utterly isolated himself in a cabin and kick-started his writing career. In 1982 the strangulation of his daughter and lenient charges that killr faced enraged Dunne; this mishap caused him to voice his rage.
Vanity Fair published a letter where he recalls the experience of losing his daughter and the experience of a justice system that molded itself to accommodate the affluent class. Still outraged and unwilling to be silent, Dominick Dunne wrote bluntly to fictionalize the crimes committed by the highly privileged class. So here is the list of the best books with gruesome crime settings by Dominick Dunne in no particular order.
---
Best Dominick Dunne Books
---
Slow Purgatory
A Season in Purgatory is one of Dominick Dunne's best novels. The story is made of flawed characters and the dark quirks of the privileged class. Centered around the Bradley Family, all the members of the family are raised surrounded by toxic masculinity and religion.
The description and setting are neatly balanced and concisely detailed. Chippendale style mingles ironically with the characters' Catholic beliefs. Starting in a court area, Constant, a product of toxicity, pisses on Harrison's trousers in one scene. Constant was Harrison's teenage best friend until a murder took place.
Friendship and Morality
Harrison takes us through the mishaps and immorality of the Bradley Family; we discover everything about the characters, Constant especially. The theme of friendship and religion is shown frequently in the novel. If you enjoy reading a thriller where friendship is taken advantage of; and where cunning minds of the upper class are entitled and don't see their mistakes, then Dominick Dunne's A Season Of Purgatory is a top book choice.
Part Two and Ending
In part two of the book, snippets of Harrison's journal are shared. Harrison is no longer the narrator. The change in narrative point of view gives the story layers, and you gain access into Harrison's mind. Reaching the extreme end of their flawed nature, Constant asks Harrison to write a book about him. But Harrison, in remorse, asks Constant not to sit the election. The ending may feel slow-paced because of many trials and courtroom trips, but it is the best rated book to read by Dominick Dunne, where characters fall victim to a twisted and wicked fate.
---
Everything You Would Expect
The Two Mrs. Grenvilles is a luscious literary fiction and crime mystery published in 1985. This story is composed of love at first sight, spicy love affairs, and an intentional murder – but not only. The best-ranked book turned into a mini-series after two years of its publication.
Avarice Is My Love
Set around 1955 in New York, the story follows Billy Grenvilles. The son of an aristocratic family, Billy falls in love with a showgirl called Ann Arden. Ann, a wanna-be actress, has always dreamed of being part of the high-class society. The glamorous heroine wins Billy and sows her place in the family. She gives birth to two children and becomes known. But things get appalling- engulfed in night parties, their so-called love marriage fades. Ann blows her husband's head when an affair and a secret are revealed, saying it was a mistake.
Stainless Is My Name
Alice Grenvilles, the family's matriarch, and Ann remain silent and are entwined for life. A conspiracy of silence is the only way to keep their family name clean. The cynical description starting from page one raises several unanswered questions; we wonder who is to blame and why Ann killed herself. This massive bestseller was a stepping stone for Dominick Dunne, and soon other best novels were published, this being his second novel.
---
Lovable but Inconvenient
Once again, Dunne brings back High-profile riches in a salacious fiction. An Inconvenient Woman truly mirrors Hollywood figures. The plot follows Flo March, who is like Marilyn Monroe, and her love affair with Jules Mendelson, who is politically powerful in Los Angeles.
Flo, a gorgeous actress, never seems to belong anywhere, and her voice goes unheard. She becomes a leaning wall to Jules, who is married to an aristocratic woman called Pauline, but breaking his marriage for love is out of the question. Mirroring some details from Marilyn Monroe's life, Dominick Dunne shows us how thin-glassed the riches are in An Inconvenient Woman. This best Dominick Dunne book prepares you a seat to watch foible characters wither away.
Structural Design
Chapters are composed of tapes recorded by Flo, adding intensity and drama to the story. You, as a reader, become sentimentally attached to Flo. She is the character receiving sympathy. I rank the book as Dominick Dunne's highly creative work of crime fiction.
---
High Society
People like us is one of the most popular Dominick Dunne books set in the 1980s, loosely imitating Dominick Dunne's life. Lust, love, and unethical greed are a necessary part of this glitzy novel of the high society. It may be challenging to keep track of the characters in the beginning as they are too many, but after a couple of chapters, the story reaches a quicker flow.
New York Is Home
Gus Bailey, a journalist like Dunne himself, is part of the New York elite. He is vengeful, direct, likable, and not a bit guilty. Gus has a secret, his daughter's murder. Paralleling Dunne's life, Gus is broken, and he has a plan, but unlike Dunne, he wants revenge. Elias and Ruby Renthal, the newly rich thirsty for money, move to New York. Their millions convert to Billions, and they now become advantageous to invite to social gatherings.
On the other hand, Gus yearns to take revenge and is open about it. He begins to understand his social circle and is modest until nasty secrets come out. The story is a spicy take on the misfortune of the rich. A famous line Gus says sets the tone, "old money is always preferred, but occasionally new money sneaks in." this is just a start of insane disrepute.
---
Inspired By O.J. Simpson Trial
The O.J. Simpson trial inspired this book. When Dominick Dunne covered the entire trial for Vanity Fair, he had to bring Gus Bailey back into the fiction world. Another City, Not My Own is written almost ten years later, in 1997, after the publication of People Like us- not to say both are best books by Dominick Dunne.
All In My Memory
Like Dunne, Augustus Bailey witnesses the infamous trials. Dunne's alter ego Bailey knows things, and the social circle of the royals and the riches invite him because he is famous. The celebrity journalist writes for a well-known magazine, and his fictional life follows the footprints of Dunne's real life. His daughter, too, was murdered, his life crumbled as a film producer and put back to success, and he is a person who is unafraid to speak.
The story contains actual names of celebrities, from Frank Sinatra to Princess Diana, and it is also set in authentic places. Gus not only reports crimes but also authored all of Dominick Dunne's best novels in Another City, Not my own. He is the only likable character. He follows his intuitions, and he knows people of utter luxury. When witnessing the O.J. Simpson trial in Los Angeles, Gus becomes the center of attention in Hollywood.
---
Infamous Trials
The non-fiction book comprises chronicles from Vanity Fair. In passionate pursuit of justice, Dunne reveals terrifying punishments. With bold opinions and a unique perspective, he is unapologetic in vividly recalling factual crime scenarios. Sometimes gossipy, but mostly fearless exposure of all hyped-up infamous trials.
Trials In American History
In his collection of essays, Dominick Dunne has penned down justice partially received and sometimes not received. Some of the trials included in this non-fiction book are the O.J. Simpson trials, Strangulation of Dominique Dunne by John Thomas Sweeney, and the murder of Martha Moxley in Greenwich – and the book reveals the silence behind Martha Moxley's case because the Kennedy family influence.
This book is a skillful re-telling of crimes and punishments involving the upper class. It leaks the lies and shows how often justice was refused when the complicit were royal privileged.
---
Dysfunctional Mentality
Published in 1986, Fatal Charms And Other Tales Of Today is another non-fiction book of Dominick Dunne's. This non-fiction is a dagger pointing out the injustice in the law system. The book is an accumulation of unraveling crime cases. It is excessively witty and straightforward. The essays declare Dunne's personal view on immoral brutality, the toxic and dysfunctional mentality of the riches, and their cowardly ways of hiding beneath a superficial light.
A Peek Into Some Essays
The essays in this best-reviewed book approach juicy information of high profile cases; for example, Dunne's personal view of the Claus von Bülow case. The Social Web of Claus von Bülow, an essay report dedicated to the case, accounts for the happenings in Claus's inner circle. Step by step, the report reveals rumors, in-person meetings, and the death of American princess Martha, to whom Claus, a danish-born lawyer from the socialite status, was married.
Whereas, in an essay called The Light Of Hussein, Dunne brilliantly captures the close-up life of the American-Arab Queen. Noor Al-Hussein is an American-born Jordanian activist and philanthropist. She converted to Islam and married the King of Jordan, Hussein bin Talal. His essay recounts the royal life of the queen, who was raised in high-class western society and later accommodated Arab royal living. These are only a few examples of what to expect from the essays. Dunne captures the twisty celebrity scene of the 20th Century in surreal details.
---
Loving Memory
The non-fiction book by Dominick Dunne is dedicated to the loving memory of his ex-wife, Ellen Beatriz Griffin Dunne also called Lenny. Best described as a photographic passage inside Dunne's personal life and family history.
Born to an Irish Catholic family in 1925 in Connecticut, he was the second in a family of six children. From his college life to the early 1950s- when he married Lenny Dunne- and to Los Angeles when he met the full of Hollywood, we are taken on a tender journey of his private life. The book contains black and white pictures of his childhood and adorable moments of people he loves.
Amazing Mixture
Dunne also mentions Irish-Catholic parts of his family. He recalls the time he served in WW2 with pictures taken in Germany, also adding about his accepted proposal by Lenny Dunne via a formal letter, and the time in 1957 when his final dream of reaching Los Angeles came true- which he calls a heady experience.
The book efficiently showcases cherished moments of his baby daughter, Dominique Dunne, and the house Dunne and his family owned previously. Being a mixture of Autobiography and memoir, reading a book like this is getting inside a writer's mind and past life, a lovely re-telling of a historical and legendary past.
---
Terrifying Sins
A world of mansions contains terrifying sins. Dunne has witnessed and penned volumes of it all, and in The Mansions of Limbo, we encounter abuse of power, insatiable wealth, and disgraced fame. He once again becomes a telescope viewing the luxurious world of the rich. The Mansions of Limbo is the best non-fiction book by Dominick Dunne, published in 1991. It is a light read full of suspense and mystery.
Set Of Fifteen Crimes
Although non-fiction, Dunne still manages to capture the cold and rich setting. It is an honest depiction of fifteen separate cases. It consists of shocking telling about a remarkable photographer friend, who is sucked into AIDS only weeks after they met. Then a great telling of a pretty singer who falls for a dazzling gangster, and finally an opulent wedding arrangement of an heiress and her prince in Venice that doesn't take place.
The book is a collection of profiles that the traditional media can not capture. It gets gruesome and sickening learning about a movie legend couple falling prey to their sons. A profile of Jane Wyman is included too, called Jane's Turn. Reading this book feels like walking inside palaces and mansions to witness the corruption. Again, Dunne maintains his conscious voice nothing deters him from telling the truth.
---
Alter Ego
Dominick Dunne passed away in 2009 due to cancer, and the book Too Much Money was published the year he died posthumously. Author to only five best novels of crime, this becomes an example of roman à clef, meaning a story that contains real-life facts but is covered under an umbrella of a fictional facade.
Gus Bailey is the protagonist; he dives in and expresses his unsuppressed opinions. This book focuses on Gus's later life and the later of many characters, the same characters mentioned in People like us. Gus Bailey is baffled with self-retrospective questions and is facing a semi-crisis. He discovers that he has terminal cancer, exactly like Dunne. And he begins to question his sexuality.
Enemies Come Back
Having the same protagonist might appear repetitive. However, the plot is unique; Elias Renthal comes back from serving in prison. The familiar characters are older and have made life-changing decisions; Gus is a target of their vengeance for exposing their dark secrets. He has made several enemies. Famous writer of Park Avenue, living in New York, he refuses to back out and hence faces the consequences.
He falls for an unverified source of information, but it is too late for him to take back what he has made national. Life was not good in the past couple of years- After Gus's enemies trap him, it gets worse. This book is filled with climax and drama and is one of the top-ranked books by Dominick Dunne.
---
Final Thoughts
Dominick Dunne dies of terminal cancer after a long fight. He died on August 26, 2009. Being part of the aquarium himself, Dunne was admired and well-respected in Hollywood. During his film-producing time, he produced an award-winning film called The Panic in Needle Park in 1971.
He had always fancied being in Los Angeles and living the celebrity life. When tragedy hit, he reasoned out of failure and became a writer. Now we as readers have Dominick Dunne's books to devour.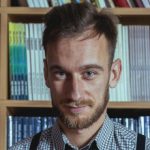 Robert is a science fiction and fantasy geek. (He is also the best looking Ereads writer!) Besides reading and writing, he enjoys sports, cosplay, and good food (don't we all?). Currently works as an accountant (would you believe that?)