Up and Coming Novelist
Mary Kubica is an up and coming American novelist who has been writing her way through success in lighting fashion. She is best known for her suspense stories that include female leads and, in my opinion, really creepy atmospheres. I usually do not prefer to read too many suspense novels as they are a difficult genre to work with but Kubica seems to not have too much trouble with it.
As for her past, the writer has a quality that we surprisingly see in some of the most legendary authors of our time such as Tolkien, Stephen King, and J. K. Rowling. Before picking up writing, she graduated from the History and American Literature course at Miami University in Oxford and went on to work as a high school history teacher.
Bombarded With Countless Awards
When I first took a look at her career history, I was completely happy with what I saw. Her first book, for example, was bombarded with countless awards as soon as it came out. It won the Indie Next pick in August of 2014 and was a nominee for the Strand Critics' Best First Novel as well as the Goodreads Choice Awards' Debut award. Besides that, many of her publications appeared on the New York Times and USA Today bestselling lists.
---
Best Mary Kubica Books
---
The Tragic Case of Delilah
I want to start off our article by introducing you to one of the most popular books by Mary Kubica, Local Woman Missing. It was published almost two years ago, in May 2021 and it is the latest Mary Kubica book that I will be going over in the article. The author also published a book at the start of this year but I could not get my hands on it in time for the article.
The story this book starts off by telling us about the kidnapping of two women and a little girl who was just six years old. So, it is made pretty clear how serious this story is going to be right from the beginning. The book then jumps forwards to eleven years later when the then-little girl Delilah had escaped from her kidnappers and returned to her family.
Long-Lasting Scars
As safe as Delilah finally is, this event understandably has left deep scars both on her and on her family. The true scale of this is revealed when her younger brother Leo is given the role of the narrator. Leo shares his feelings on how much he cared for and loved his sister before the fateful event and how her absence left his life almost meaningful while also ruining his relationship with their parents.
Leo has been deeply affected by the emotional absence of his father as he was worried-sick about his missing daughter and, surprise surprise, wife. Yes, Kubica was kidnapped along with her mother but I will be leaving that one for each reader to learn about for themselves. Back to the point, Leo is now untrustful of his sister who does not even resemble the person he knew.
Going Back and Forth
From then on, the new Mary Kubica book explores all of the important events between the time of the kidnapping and the reunion. It goes back and forth through time while also switching perspectives between Delilah, Leo, their mom, and a neighbor. It provides the reader with a wide range of intense emotions and paints a vivid, colorful picture.
---
A Young and Fierce Woman
The second piece I will take a look at in the article is going to be another one of the best selling Mary Kubica books that is The Good Girl. This piece holds a special place in the portfolio as it is her first book to be published. I was surprised to see that a debut piece of an author would be one of the best mysteries I read this month but it turned out to be so.
The story of The Good Girl revolves around a young and fierce woman named Mia Dennett. The father of Mia, James, is an influential and somewhat narcissistic Chicago Judge. On the other hand, her mother Eve is a beautiful English woman who has been the victim of James' overinflated ego for quite some time and became pretty much a shell of her former self.
A Series of Bad Decisions
The real story of Mia starts when her boyfriend cancels a date last minute as he often does so. She then drinks a little too much to drown out her convoluted state of emotions and makes a series of bad decisions in the process. Colin Thatcher is by far the biggest one of these mistakes, a man who provides her with much needed comfort and takes her home for a one-night-stand.
Mia will soon learn that he may have had some intentions that he kept to himself. ıt turns out he is a seasoned criminal and was paid to abduct Mia for a hefty ransom from her powerful and well-off father. However, things do not go the way you might expect and what follows next makes up the melodramatic and impactful story of this one of the best rated Mary Kubica books.
---
High-Stakes
The third piece I will be briefly summarizing in this Mary Kubica book list is going to be The Other Mrs. It is another sensational mystery thriller by the author and this time around, the story is set with much higher stakes than most of the author's other works. It is also worth mentioning that this piece is another one of the author's latest as it was published in 2020.
The story of this one of the best Mary Kubica books starts off with the Foust family leaving their home in Chicago behind and moving to a small town called Maine. Moving is a lot of hard work and unfortunately, a terrifying event puts even more stress on Fousts. A neighbor is found dead at her home just as they were beginning to settle down, a tragic event that disturbs Sadie, the mother, to her core.
A Stressful Time for Everyone
First off, Sadie does not want to live in a neighborhood where she might quite literally be living side by side with a murderer. It is not just that either, she is also creeped out by their new home which happens to be an eerie and old place that Will, her husband, had inherited after the odd death of his sister. On top of all these worries, the couple's long-lasting issues from the past seem to be getting out of hand.
On the other hand, the townsfolk are affected by this event almost as much as Sadie. They do not know what to make out of this strange occurrence and they are understandably suspicious of the people who got into the town right before the event. If I could not make it clear enough already, this contender for the best Mary Kubica novel title is filled with suspense and conflict.
---
One of the Most Unique Works of the Writer
The article is almost halfway done and its fourth place will go to another one of the top rated Mary Kubica books, Pretty Baby. This piece was first put on the shelves in 2015 and it is the second book the author has published. It is a mystery piece that also incorporates several elements which would best fall into the psychological thriller genre. Overall, I think it is safe to say this is one of the most unique works of the writer.
As per the story, I would say this one of the best novels by Mary Kubica is one of the most disturbing ones. Before we get into that though, let me introduce the main character. Heidi is the wife of a hard-working corporate lawyer and is a mother to a beautiful teenage girl. She is also an incredibly charitable person and spends almost all of her free time helping out the immigrants around the city.
Good Intentions
The harrowing chain of events starts off with Heidi seeing a young woman holding a baby in a metro station as she is making her way to work. She then spots the two at the local library and decides to intervene since they do not look equipped to survive the harsh winter on their own and they do not seem to be under the protection of an adult. Despite resistance from her family, she invites the two to live with them.
Heidi spends the first few days with her new roommates by getting to know them. She also wants to help Widow, the young woman, get things back on track. However, things do not particularly go the way Heidi had planned and she grows worried about herself and her family as she learns more and more about the helpless girl. The story then slowly evolves into a major moral conflict for the protagonist.
---
A Wholly Unique Narrative
Don't You Cry is going to be the fifth piece that I will go over in this Mary Kubica book reviews list. It provides the reader with a story that is surrounded by mystery and it also uses a very unique narrative that I can not remember reading a similar of. However, I must also add that I think it definitely is not among the best books by Mary Kubica as it has a harrowingly slow pace.
Quinn Collins is one of the main characters of this story and she was the roommate of Ester Vaughan who had just gone missing without leaving a trace. Upon Ester's disappearance, all of her belongings were searched through but the only finding that could mean something was a haunting letter meant for "My Dearest". This letter leads Quinn to question how well she knew her roommate and makes her even more upset than before.
Two Separate Storylines
Around the same time, an eighteen years old dishwasher named Alex Gallo is shot by one of Eros' arrows when he notices the mysterious woman entering the coffee shop. Alex takes his shot with his new crush and things seem to be working out but the book makes it very clear that there is something sinister about the woman. Just to make it even more obvious for the ones in the back, this coffee shop is located about an hour away from Quinn and Ester's house.
From then on, the book follows Quinn as she is trying to find out what happened to her friend and Alex as he falls in love deeper and deeper with the strange woman he met at the coffee shop. The problem is that these two storylines do not affect each other until a very late point in the book and are stale on their own. In short, this piece feels a bit unorganized in terms of narrative and is definitely not the best Mary Kubica book.
---
Glances of a Psychological Thriller
Carrying on with our article, the next one of the Mary Kubica books that I have in order for you is Every Last Lie. Similar to Pretty Baby which I talked about in the article previously, this is a mystery piece with themes we are used to seeing in psychological thrillers. I also have the feeling that these elements were given a lot less attention in this book as the way they were handled was very straightforward.
The story of Every Last Lie begins with a tragedy. Clara Solberg learns that her husband Nick and their daughter Maisie who is just four years old got into a gruesome car crash. Nick could not survive the accident but Maisie was surprisingly unharmed. This is why Clara starts questioning the reality of the accident when Maisie starts to have night terrors in the following days.
Haunted by Grief and Doubt
Clara suspects that something else went down on that faithful day and the so-called accident was just a cover-up. She must search for the even though she is crushed by her grief as no one else seems to sense anything suspicious in the case. In her search, she is haunted both by the question of why someone would want to harm her husband and by the fear that she just might be obsessing over an unlikely scenario to cope with her loss.
I should also mention that Clara is not the sole narrator of this piece. The book also takes us back in time to tell us about some events Nick went through in his last few months. These segments are used primarily to build the tension of the story and I can confidently say that they achieve this almost perfectly. Overall, Every Last Lie is a masterfully written book that has a solid place among the best Mary Kubica novels.
---
Emotionally Intense
The last piece that I will be talking about in this Mary Kubica books ranked article is going to be the author's 2018 publication When the Lights Go Out. If you ask me to describe the style of Mary Kubica, one of my key points would be how emotionally intense it is. Well, this piece hits the ball out of the park in that regard. It is impossible to not get caught up in its riveting and emotional story.
The story of this one of the best Mary Kubica books revolves around Jessie Sloane who has just been freed from the responsibility of taking care of her sickly mother. Her whole life revolved around that one task for years but she is finally able to start living her life again. The only problem is that time has passed by and her old life is now only a distant memory.
Madness Out of Betrayal
She feels well on her way to a good life until she receives a strange phone call from a college she applied to. They tell her that "her social security number has raised a red flag" but I do not want to spoil anything about this so we will just move on. What I can say about this event is that it causes Jessie to lose her trust in everyone in her life. She becomes engulfed by terror and paranoia.
As Jessie digs deeper into the rabbit hole that she was put in the middle of, her already troubled mental situation worsens. She suffers from an extreme case of insomnia that clouds her judgment and fatigues her mind. Soon enough, her mind reaches its breaking point and her imagination becomes one with her reality. This creepy and intriguing story makes for a strong candidate for the title of best Mary Kubica book.
---
Final Thoughts
The thing I like the most about Mary Kubica is her unapologetic originality. A mystery that starts off with a good samaritan taking in a homeless person and her baby? Give it to me! Or how about one that goes hand in hand with a one-sided psychotic romance story? Sure, these things may sometimes backfire but oh boy, do they make every book new and exciting
Based on her publication schedule, the author seems to be making a run for great success and I am all for it. I enjoyed reading every one of her books even though some of them were a little rough around the edges and I am looking forward to her future novels. I even think she might become one of those remarkable writers who can shape their genre by their sheer brilliance.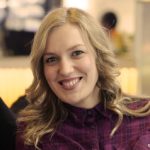 Alissa is an avid reader, blogger, and wannabe writer. (She's a much better cook than a writer actually). Alissa is married, has one human, one feline, and two canine kids. She always looks a mess and never meets a deadline.