Writing from a Young Age
Julia Quinn was born in 1970, but she was actually born as Julie Cotler. She spent her childhood between her home in the New England area and her dad's home in California. When she was 12, her father tried to stop her from reading novels, claiming that they were not good for her. In an effort to prove him wrong, Julia wrote an entire novel over the next three years, with the hopes of having it published by the Sweet Dreams series.
Unfortunately, her novel was rejected, but her dad's issues with reading were quieted. Julia went on to attend Harvard. Her initial degree was in Art History, but she decided to change and go to medical school. During the long days of studying medicine, Julia began to write Regency-era romance novels.
An Impressive Rap Sheet
By the time Julia had entered Yale School of Medicine, she realized that she liked writing much more than she liked studying medicine. Therefore, she quit school to pursue writing as a full-time profession. Since then, Julia has won three RITA Awards, as well as been profiled in Time Magazine, Publishers Weekly, and the New York Times Bestseller List. Most famously, her Bridgerton series has recently been adapted for Netflix.
---
Best Julia Quinn Books
---
A Series of Siblings
To kick off this Julia Quinn book list, we start with the best Julia Quinn series published: the Bridgerton series. We all know and love all of the Bridgerton siblings, thanks to Netflix; but, there is so much more to the book series! This series consists of eight individual novels, as well as small epilogue novels for each original novel. The novels each tell the story of a different Bridgerton sibling, following them on their searches for spouses.
Eight Novels for Eight Siblings
The first novel, which is one of the most popular Julia Quinn books, is Daphne's story. Daphne is the oldest girl in the family who is desperate to gain enough attention to attract only the most eligible suitors. Luckily, the Duke of Hastings is willing to help her out. The second novel, another top book by Julia Quinn, of the series covers Anthony, the oldest brother of the family, who has decided to marry. The only issue is that he does not quite know who he is marrying yet.
An Offer From a Gentleman is a Cinderella-type story about Benedict, the second sibling, as he searches for the beautiful girl he saw at a ball. In the fourth book, yet another of the best books by Julia Quinn, Colin (the third sibling) suddenly finds himself in love with his little sister's best friend. To Sir Phillip, With Love covers the story of Eloise, sibling number five. Eloise considers herself an old maid until she suddenly is not one anymore. The remaining books cover the stories of the younger Bridgerton siblings: Francesca, Hyacinth, and Gregory.
---
A Prequel to The Bridgertons
This quartet of novels is considered a prequel to the Bridgerton series and one of the best Julia Quinn series. If you are looking forward to learning more about the Bridgertons, or just about reading more from Julia Quinn in general, this series is a great place to continue. These Julia Quinn books in order are Because of Miss Bridgerton, The Girl with the Make-Believe Husband, The Other Miss Bridgerton, and First Comes Scandal.
The Rokesby Brothers
Though this series is listed as a prequel and you will see some of the Bridgerton family, this series truly covers the Rokesbys. The Rokesbys and the Bridgertons have been neighbors for literally centuries and frequently intermingle. Some romance was bound to happen sooner or later. The first novel, one of the best novels by Julia Quinn, covers the story of Billie Bridgerton, who finds herself falling for the least likely Rokesby brother. The second novel is a fairly new Julia Quinn book. It is about another Rokesby brother on his search for love and his happily ever after, including losing his memory and somehow getting married.
Poppy Bridgerton takes center stage in the third novel, which is one of the best-ranked Julia Quinn books. She finds herself quite disappointed with all of the potential suitors. That is, until she suddenly finds herself kidnapped. The last book of the series, which also happens to be Julia Quinn's latest book, is about Georgiana Bridgerton, who has all but accepted her future as an old spinster. However, when one of the Rokesby brothers enters her life, she suddenly finds herself second-guessing the future that she had planned.
---
A Musical Family
If you are a fan of The Bridgertons on Netflix, you may be familiar with the Smythe-Smith Annual Musicale. This annual concert is put on by the Smythe-Smith cousins, of which there is never a shortage. There always seem to be enough Smythe-Smith cousins to put together a string quartet, and there never seems to be enough musical skill distributed amongst them. In the first novel, which is one of the best-selling Julia Quinn books, we meet Honoria, who is a horrible violinist.
Even More Romance
She is appalled at being forced to perform in front of her brother's best friend, who she just happens to be in love with. In the second novel, another best book from Julia Quinn, Daniel Smythe-Smith notices a beautiful young woman at his family's annual concert, and he is determined to marry her. However, when an enemy of Daniel's puts her in danger, he will do anything to save her. The third novel is called The Sum of All Kisses and covers the story of Hugh and Sarah.
Hugh has fought a duel that left Sarah's family in shambles and she is sure that she will never forgive him. However, fate seems to have a different plan for these two young people. The last book is about Iris Smythe-Smith, who enjoys her place in the background, where she usually simply blends in. However, when she catches the eye of Sir Richard, she suddenly finds herself at his whim.
---
A Series of Secondary Characters
Though this collection of books is called a series, there is really nothing that molds the three together, and can thus be read as three of the best Julia Quinn standalone novels. Upon writing other novels, Julia Quinn found herself becoming attached to some of her secondary characters. Unwilling to let their stories fall into the abyss, she decided to write them their own happy endings. The Secret Diaries of Miss Miranda Cheever, who fell in love with Viscount Turner when she was only ten.
An Ongoing Series
Julia Quinn had so much fun writing about the viscount's sister Olivia that she thought she deserved her own novel. Thus, the second book of the series is about Olivia Bevelstoke and Harry Valentine, a detective who suddenly finds himself watching Olivia. The third book is titled Ten Things I Love About You, and is the story of Harry's cousin Sebastian. When Sebastian's uncle decides that he will marry Annabel in an attempt to prevent Sebastian from inheriting his fortune, Sebastian and Annabel decide to team up.
This will prevent an unwanted situation for both of them, but it also may lead to something that neither one was expecting. Secondary characters are so much fun, and giving them their own stories is certainly a genius idea. Additionally, with such a large amount of secondary characters, Julia Quinn may find herself adding to this series for years to come.
---
The Blydon Family
This trilogy of the best Julia Quinn books is also commonly known as the Blydon Family Saga. Thus, you can expect to be introduced to the Blydon family and taken along on their journeys to happily ever after. The first book of the trilogy is called Splendid, and it follows the story of Alexander Ridgely. Alexander is content with his life as a bachelor. However, when an American maid named Emma literally throws herself in front of him, he cannot help but take notice.
Arabella and Henrietta
He begins falling for her, and is rather upset when he discovers that she is not a maid, but a rich heiress. Dancing at Midnight tells the story of Arabella Blydon and John Blackwood. Arabella is a smart woman who refuses to hide her intelligence for the sake of finding a husband. However, this has resulted in Arabella not being able to find a husband.
When she retires to the country, the last thing that she expected to find was a man who was actually interested in all of her. The last book of the trilogy is simply titled Minx, which everyone agrees is what Henrietta is. She wears pants and runs a household, for instance. But when her guardian dies, the house passes on to William, London's top bachelor who happens to be on the hunt for a wife.
---
Epistolary Works
In this series, Julia Quinn takes a dip into the world of spies and secret agents…and then she mixes in a little romance. After all, even serious and busy spies need a little love in their life. Both of the novels in this series are a little different from earlier Julia Quinn's works in the fact that they use epistolary techniques throughout them.
In other words, both of these novels are written from the points-of-view of something along the lines of letters or diary entries that the main characters have written. According to Julia Quinn book reviews, the first novel, To Catch an Heiress, is one of the best-rated Julia Quinn books. In this book, we are introduced to Caroline and the dictionary that she has been working on. In this dictionary, she writes down a word, its definition, and uses it in a sentence. Most of these sentences provide a little bit of insight about the chapter that follows.
A (Useless?) Dating Guide
Caroline is calmly counting down the days until she gains her fortune when she is mistaken for a spy and kidnapped by Blake. How to Marry a Marquis introduces us to Elizabeth, who is trying to find a husband. She frequently consults her handy-dandy dating guide that is quoted throughout the novel. However, she eventually decides that the advice in her book is quite worthless. After all, she has three siblings to provide for; she needs to actually marry a marquis!
---
One Dukedom, Two Claims
This two-book series from Julia Quinn is all about the succession to a dukedom that is quite confusing. Both Jack and Thomas believe that they are the rightful Duke of Wyndham, and neither one is happy about the other's claim. In the first book, Jack discovers that he is a long-lost heir to the dukedom, a responsibility that he never asked for nor wanted.
A Happy Ending for Both Dukes
However, when he arrives at his future home, he meets a companion named Grace who makes him wonder if this change may be a good thing after all. Mr. Cavendish, I Presume covers the story of the other duke: Thomas. Thomas has been the Duke of Wyndham for as long as he remembers, and he has been engaged to Amelia for as long as he can remember, too. However, their engagement was set up for them, and Amelia soon discovers that Thomas does not actually care for her.
However, when Jack shows up claiming that he is the duke, Thomas is distraught to discover that, along with his title, Amelia would also go to Jack. Only when he is threatened with the loss of the constant fiancee in his life does he realize that he may love her after all. Can these two dukes work out a happy ending that works for both of them?
---
A Vicar's Daughters
In this adorable duet of best novels by Julia Quinn, we meet the Lyndon sisters: Victoria and Eleanor. The sisters are the devoted daughters to a local vicar, who, quite honestly, struggles to keep his small family afloat. The marriages that both of his daughters eventually make are more than he could have hoped for. In the first book, Everything and the Moon, we learn the story of Victoria.
Married to Earls
Seven years ago, an elopement had been planned by Victoria and Robert. However, both of their fathers decided to intervene, resulting in the elopement being broken. Both Victoria and Robert blamed the other for this failing, ignorant to their fathers' meddling. However, when they meet seven years later, they discover that they still cannot deny their feelings for one another.
Brighter Than the Sun opens with Charles toppling right out of a tree and right at the feet of Eleanor. After a quick introduction, Charles explains that he is in urgent need of a wife, and Eleanor explains that she would rather take her marriage into her own hands, rather than depend on her father. Though they have agreed to a marriage of convenience, Eleanor is surprised when she feels love stirring.
---
From Three Fabulous Authors
This is a series that is not only brought to you by Julia Quinn. To write these stories, Julia enlisted the help of two of her closest author friends: Eloisa James and Connie Brockway. These two novels are written as though they were one huge novel instead of three separate ones. In other words, they should all be read in order, and the second novel picks up right where the first one left off.
The first novel is titled The Lady Most Likely, and introduces readers to Hugh, who is in need of a wife. When his sister hands him a list of the most eligible bachelorettes, he seems rather uninterested. That is, until his sister decides to throw a ball for all of the ladies on her list. Suddenly, Hugh finds himself surrounded by beautiful women who are desperate for his attention.
A Christmas Kidnapping
The second novel is a Christmas novel about the Comte de Rocheforte. While visiting his elderly uncle in Scotland, the Comte discovers that his uncle is responsible for the kidnapping of four young women, with the intention of convincing his nephew to choose one for a wife. When a snowstorm traps the Comte and all the kidnapped women in the castle, the Comte discovers that the temptation may just be too much to handle.
---
More Scandalous Gossip
In case you did not get enough Lady Whistledown in the Bridgerton series, Julia Quinn made sure to supply a little more from everyone's favorite gossip columnist. In this two-book series, Julia Quinn even decided to enlist the help from some of her fellow authors: Suzanne Enoch, Karen Hawkins, and Mia Ryan. In the first book, Further Observations of Lady Whistledown, we are charmed by several tales that are likely to catch the interest of the entire ton at their breakfast tales. There is a jilted debutante, a scandalous fiancee, a friendly rogue, and a beautiful outcast woman.
The second book of the series is called Lady Whistledown Strikes Back, we are taken along on the journey that Lady Whistledown takes as she uses her skills at gossip to track down a thief. This book also includes short stories about a fortune hunter, an innocent maiden who is suddenly encompassed by scandal, a headstrong bride, and a free-spirited servant to an earl. If you find yourself hungering for some more of Lady Whistledown's juicy gossip, the Lady Whistledown series should definitely be your next stop.
There's More
Once you have completed everything on this Julia Quinn book list, you are bound to want even more! Luckily for you, there are plenty more to choose from. Miss Butterworth and the Mad Baron is considered one of the best Julia Quinn books. With all of her recent fame, we can rest easy knowing that it will not be long until we see even more historical romance works from this fabulous author.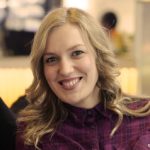 Alissa is an avid reader, blogger, and wannabe writer. (She's a much better cook than a writer actually). Alissa is married, has one human, one feline, and two canine kids. She always looks a mess and never meets a deadline.