---
Best Native American Mythology Books
---
Collection of Myths
Mythology is defined as a set or collection of myths that are held by a particular religious group or they are passed down by way of a culture's tradition. It is a great indicator that people have made attempts to explain the natural phenomena around when that group has its own mythology.
We all know of Greek Mythology, Norse Mythology, even Roman Mythology. However, what we will be focusing on today will be the mythology of Native Americans as we countdown our picks in our best Native American mythology books review.
---
Masterpiece
Richard Erdoes was a superb author whose work deserves veneration. In 1984, along with Alfonso Ortiz, Richard Erdoes published one of his most notable works titled American Indian Myths and Legends.
160 Stories
The book is a set of some one-hundred-and-sixty stories from about eighty or so different tribes bringing to the reader an amazing and majestic view into the mythology that the Native Americans had adopted. As in all mythologies, the stories can be cosmological, eschatological, of rebirth, and the like. Erdoes' and Ortiz's work in American Indian Myths and Legends is one that should not be overlooked and we hope that the reader will pick up this immense volume.
---
Must-Read
Matt Clayton is a stunning writer and we always love the works that he puts out. There is no one like Clayton. The 2019 book is one that despite its short length is a great entry on our list of the best-selling books about the mythology of Native Americans.
Myths, Tales, and Legends
In Clayton's book, we have a great number of stories, myths, tales, legends, all of which were crucial and essential to the development of the Native American mythos. There aren't any overlooked groups of sub-culture in Clayton's volume. All of the stories are concerned with how the world was begotten, how it is slated to perish, the heroes that we look up to, and the tricksters that are intrinsic to any mythos. Book by Matt Clayton can be also found on our list of the Japanese mythology books.
---
Personal Favorite
Frank Waters was a brilliant author that lived between the years 1902 and 1995. The work that Waters left behind is tremendous and loved. Our personal favorite of Waters' works is his Book of the Hopi, published in 1963.
In fact, the Hopi Tribe was one that lived in Northern Arizona, with Waters' writing here being one of the very first times that their way of life is being brought closer to the general audience.
Native Wisdom
Waters brings forth to us a book that is hefty in terms of what has been written, as the countless wisdom of the Hopi people are elucidated. The significance of all the things to which they adhered, including ceremonies, rituals, and the like, are all pleasantly explained to us by Waters. This is one of the best books about Native American mythology.
---
Old and New
Born in 1927, Wendell H. Oswalt is a very important figure concerning the topic at hand. The 1966 publication of This Lands Was Theirs is a sure pick if you are looking for the best book on Native American religion and mythology.
The book takes a look at what the olden and what the modern ways of living are and what dozen different tribes of Native North Americans are like today.
Traditions of Tribes
Each subsequent chapter in the book examines what the traditions of a particular tribe were way back when and what they have grown into, how they have changed, and whether or not a significant modification has been made. There is no way around it, Oswalt's volume is an indispensable read for anyone interested in the mythology of Native Americans.
---
Broad Scope
Larry J. Zimmerman is a brilliant author that has most often been affiliated with Indiana University and Purdue University, with his views on North American culture from a broad scope being one of the most prominent. The 2011 release of The Sacred Wisdom of the American Indians is a book that we urge the reader to pick up.
No Aspect Overlooked
It represents a guide into what the ways were of a great number of different Native American tribes. There is no shortage of photographs and images, which all help the point that Zimmerman is getting across. There is no aspect of the Native American life that was overlooked and in terms of mythology, this is one rich Native American mythology picture book.
---
Prominent Author
James Mooney was a very prominent author and anthropologist, whose most important work came during the end of the 19th and the beginning of the 20th century.
Mooney's 1900 publicized book Myths of the Cherokee is, in our opinion, an amazing book that gives the best-rated mythology of Native Americans books a run for their proverbial money.
Beyond Thorough
In Myths of the Cherokee, Mooney analyzes a great number of things. Seeing as it is but one single tribe of Native Americans, namely the Cherokee, Mooney has the leisure to expand on all of the things that he brings forth. There's no need for us to jump into the extensive myths and legends that Mooney examines as we have faith in our readers.
---
40 Stories
Having had her work most notably published in the 19th century, Marie L. McLaughlin was certainly an authoritative figure pertaining to Native American writing. Myths and Legends of the Sioux, one of the best mythology books of the Native Americans, was published in 1913. The book showcases around forty different stories of the Sioux people, all of which are crucial to gain an understanding of the tribe's mythos.
Importance of Understanding
It is a wonderful Native American myths and legends book. While it is of paramount importance that the book be read so as to learn something new in terms of a life-lesson, it is doubly more important so as to gain an understanding of what the Sioux people believed in, where it stemmed from, to what purpose their tales and myths are, and how great their veracity is.
---
Amazing Work
Ella Elizabeth Clark was born in 1896 and passed away in 1984. The work of Clark, however, is a very significant one and we think that her 1958 book Indian Legends of the Pacific Northwest belongs in the ranks of the best books on Native American mythology.
Resounding Stories
The book consists of more than one-hundred stories from various tribes, all of which were passed on from one generation to the next by way of word of mouth and immense reverence. The myths speak of the meaning of rivers, lakes, nature, the mountains, the hills, the sky, how we came to be, and the like. Clark's smooth style of writing allows for each of the stories to hit a powerful note, too. We suggest that the reader seriously consider picking this book up.
---
Prominent Figure
Paul Radin, a Poland-born author, was one of the leading figures in terms of cultural anthropology, with his 1954 published The Trickster being among his strongest works ever. The Trickster is a prominent figure in a number of different mythologies, as he is the so-called maker and breaker, the one that takes and the one of whom is taken, etc.
Scholarly View
As Radin examines how the Trickster idea came to be, he also takes a look at what it means for the individual and for the people that created the myth. A very scholarly and anthropological view is taken from Radin as his words paint a picture worth more than just a thousand words.
---
Authority
Having been born in 1929, Basil Johnston is still to this day one of the authorities in terms of the mythology of the Native American peoples. His 1995 book titled Manitous is surely the best Native American mythology book.
Ojibway's Myths
Manitous, in the Ojibway's myths, was one that resided in the form of a human in the Ojibway ranks during the beginning, right after Kitchi-Manitou begot all of the things in the world and after Muzzu-Kummik-Quae uncovered the structure of the universe. As Basil prods deeper into the Ojibway beliefs, we see a truth that cannot be doubted and a connection that needs to be acknowledged. It is a worthwhile read.
---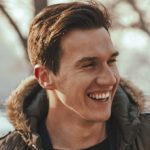 Michael is a graduate of cultural studies and history. He enjoys a good bottle of wine and (surprise, surprise) reading. As a small-town librarian, he is currently relishing the silence and peaceful atmosphere that is prevailing.