Queen Of Romance
If you are a fan of romance novels, then look no further than this article on the best books by Kate Stewart! This Texas native writes the most compelling, angsty, and sexy romance novels – you won't be able to put them down. You can take your pick from erotic suspense, contemporary romance, or romantic comedy.
Stewart has had many national and international bestseller's, with her work often featuring in the Huffington Post, USA Today, Buzzfeed, and Amazon. Her books have gained a cult-like following, often being voted as reader's favorites on many platforms.
In The Feels
Stewart is most famously known for her book entitled Drive, which her fans felt connected to on a personal level. What many don't realize is that Stewart based this story off her own experience, and the main character shares a lot of her traits and characteristics. This is an author who knows how make you feel things.
We will get into all of Kate Stewart's best novels in this article; however, I do have some fun facts about this author, just to get things started. Firstly, Stewart is a huge lover of the 80's and 90's, particularly the music and films. She enjoys photography and has tried her hand at knitting – but the one thing she particularly enjoys is a glass of whiskey.
---
Best Kate Stewart Books
---
An Illness
I figured we should start things off with one of Kate Stewart's best and latest book series. There are three books in total, and the first one is called Flock. The story follows Cecelia, a girl who grew up believing that real love demands some type of sacrifice for it to be worthy.
This kind of thinking resulted in what Cecelia calls her "illness". She has become a masochist of sorts, living in a twisted love story and not knowing any better because she is young and naïve. The men in Cecelia's life have taken her under their wing – but the only way she can keep them is to know their secrets. This could cost her everything.
Twisted
The second and third books are called Exodus and The Finish Line. I don't want to give too much away, because all the books follow on from one another. We see Cecelia still working her way through the secrets that are revealed in the first book, and the repercussions of keeping them.
This series was an absolute wild ride! I know I've kept things vague, but just trust me when I say that that is the best way to go into reading these books. They are erotic and twisted in the best way. You will find yourself trying to make sense of it all, but nothing does until Stewart is ready to reveal everything – and then your mind will be blown, and it will all make sense!
---
Love And Music
This series by Kate Stewart contains Drive, one of her best books. It's a story for romantics and music-lovers alike. We all know that music is something we all feel deep inside. Well, for Stella, music is more than that. It is her obsession. A three-minute song could be a glimpse into the past, bringing with it feelings of nostalgia.
Stella is at the height of her career when an unexpected phone call throws everything off. She has two days to drive home, and one playlist to listen to on the way. The problem is that all her favourite songs have a way of mixing – one man's beat and another man's lyrics. But now she is on her way back to the man that is waiting for her.
Star-Crossed
Book two is called Reverse and tells the star-crossed love story of Natalia Butler. She unearthed the secrets of her father's broken love story from thirty years ago and is now determined to find the truth. Natalia never expected that in digging up her father's love story, she would end up finding her own.
It is no surprise that these two Kate Stewart books are so highly ranked. You go through all the emotions in these stories, it feels as though you truly live them. What I really enjoyed is that these books are more than just about finding love; they are also about forgiveness and self-discovery.
---
Summer Days
The first time Koti met Ian was on the beautiful island of St. Thomas, surrounded by the glistening blue ocean. Koti was six years old and had the best summer of her life with Ian. The second time Koti and Ian met, things were different. Ian has become a shell of the boy that Koti once knew.
Ian is chaotic and infuriating, turning away Koti's offer of friendship every chance he can. Both have suffered from life's cruelty, but both end up back at that same island they love, seeking refuge. They were each hoping to find something to bring them back to life, but instead they found each other.
Main Attraction
Koti and Ian try their best to ignore the growing attraction between them, but they simply can't. Both have their own reasons for being there and they know that they have stuff to work through. The chemistry is hot, but will they ever be able to get on the same page and make things work?
This Kate Stewart book should be your top pick for a summer read! It has all the vibes – sun, sand, sea, and sex. It can be heavy at times, but there are plenty of light moments. Of course, the most important part of any romance novel is the witty, confrontational banter – and this book is full of that, and more!
---
The Guy In The…
I absolutely LOVE this three-part series! We get to dive into the love stories of three college roommates – they are all the underdogs that you cannot help but root for. First up we have Theodore in The Guy on the Right. He has spent his whole life answering to the name Teddy, because Theo just didn't work.
But what better place than college to reinvent yourself? Everything changes for Theodore; he's the marching band rock star, and he got the girl. He better pray that his new football playing roommate doesn't get a good look at her. In The Guy on the Left, Troy discovers how a little white lie can have life-changing consequences.
College Roommates
The Guy in the Middle follows Lance, who has one more college season left to get drafted for the NFL. Making it is more than just becoming a professional footballer; it could be the thing that saves Lance's family ranch, the only home he's ever known. He had every intention of playing hard. But what he didn't expect was the coach's daughter…
If you read the reviews for these Kate Stewart books, you will see how they drive readers absolutely crazy! Each story is fiery and passionate, but also just really good. They are all linked so I would definitely read these Kate Stewart books in order, because she ties these roommates stories up in one epic ending!
---
Ho Ho Ho
It's been a pretty rough start to Whitney's holiday season. First, she didn't get the promotion that she deserves at work. Now, back home for Christmas, her car has broken down and it seems that everything is in shambles. It's definitely not looking like a very merry Christmas for Whitney.
The only thing that could cheer Whitney up the slightest is getting to spend the holidays with her family at her grandparent's cabin. Maybe, with a little help from Johnnie Walker, Whitney might start to feel festive. That is, until the man who broke her heart two decades ago shows up.
Under The Mistletoe
Eli was the one who got away, but Whitney can't forget how he left her in pieces all those years ago. She should definitely stay away from him. Obviously, it would be a bad idea to kiss him under the mistletoe. She really shouldn't have had that last glass of eggnog… Christmas is about to get a lot more interesting.
This Kate Stewart book is the perfect holiday read to add to your list! The Christmas magic was in the air and the romance was so warm and sweet (and a little steamy, of course). This book was a really good and fun read. It was funny, sweet, and VERY swoon-worthy! Kate Stewart knew what she was doing with this best novel – it ticks all the boxes.
---
Major League Babes
The first book in this two-part series is called Anything but Minor and sees flight instructor Alice leaving home for a new adventure in Charleston, South Carolina. While exploring her new city she meets Rafe Hembrey, a minor league baseball player who dreams of making it big. The two couldn't be more different – and they definitely don't hit it off.
This is Rafe's last chance to make it to the big leagues, and he can't have any distractions. But how can he stay away from the beautiful, fun, and quirky Alice? Book two is called Major Love and follows Andy, a retired baseball player with a successful sports bar.
Sweet And Sexy
Andy is suffering from heartbreak and is certainly not looking for another woman anytime soon. But then he meets April at his best friend's engagement party. The two start to spend more time together as their friend's wedding approaches, and sparks begin to fly.
The series contains some of Kate Stewart's best rated books and it is easy to see why. I am a huge fan of sports romances and I absolutely loved both of these stories! They had the perfect amount of sweetness and sexiness. While the books follow different main characters, they are linked so I would read them in the correct order to avoid any spoilers!
---
Rags To Riches
Method is one of Kate Stewart's most popular books, so I obviously had to add it to this article! It didn't take much for me to agree with many that this may be Stewart's best work to date. It's dark and complex and the writing is stunning. I felt myself going through every emotion imaginable while reading this.
The story follows married couple, Mila and Lucas. Coming from a poor background and living a true rags to riches story, Lucas is now a massive Hollywood star. As a method actor, Lucas is very good at what he does, and Mila is always there in the background, supporting him. It's not always easy, but they love each other enough to make it work.
The Role
Everything changes when Lucas' best friend passes away. It's like a flip switches inside of him; he doesn't grieve, and he isn't coping. But now Lucas has been offered the role of a lifetime, one that will require him to dig deeper than ever before. Mila has never seen Lucas like this before and she doesn't know what to do. All she knows is that she will find a way to get her husband back.
Truth be told, the premise of this book made me extremely anxious, because it just sounded so intense. But then it became one of those books where I literally could not put it down. The story jumps between the past and the present and I couldn't get enough of either one.
---
Meet Cute
Another best-selling book by Kate Stewart, The Real follows Cameron and Abbie, who meet in a coffee shop. It all starts with a simple message popping up on a computer screen. Told from both perspectives, we join along the journey as Abbie and Cameron slowly start to get to know each other.
They agreed from the beginning to leave their baggage at the door and put everything on the table. Both were happy to get to know each other and leave their pasts behind them, knowing that if the ugly comes out it could ruin everything. What follows is an intense, hot, and passionate relationship.
Total Romance
Everyone knows that the past rears its head eventually, and the foundation of Abbie and Cameron's relationship will be put to the test. This is one of those books where it is best to go in blind, so I don't want to give away too much of the story. Just know that this love story is a slow burn, that starts off charming but turns into so much more.
I loved both Abbie and Cameron's characters. Abbie is so fun and just the right amount of quirky, while Cameron is totally swoon-worthy, with the biggest heart. Stewart delivers a unique romance that will leave you with all the feels – believe me when I say this is not a book that you will want to pass on!
---
Connection
The one thing that Michelle has always known is how to survive – and that's exactly what she does. Leaving home with a fresh perspective on life, Michelle leaves her tragic past behind and heads to California. She's excited for the warm waters and sunshine. With her new career as a dispatcher, Michelle is unapologetic – particularly when it comes to a certain hot police officer.
Rowdy is a cop that is determined to hide his heart behind his badge. He takes his job very seriously, and with his city spiraling out of control, the last thing he needs is to be dealing with a mouthy dispatcher. The problem is, he can't seem to get enough of her.
Happy Ending?
The heat between these two is palpable, but the hotter it gets, the more the tension rises. All it took was three months of summer for everything to change. They had both lust and love and it all felt real. It could have been perfect – until it wasn't. Michelle and Rowdy may just have to face their pasts if they want any sort of future together.
Kate Stewart brings us another one of her best books with gripping and emotional romance. The chemistry these two main characters have had me feeling some type of way. There are fun moments, great banter, sweet moments, and of course, sexy times. All that's left is the happy ending.
---
Three Romances
Finishing off this article of all the best novels by Kate Stewart, we have this three-part series packed to the brim with romance and heated moments. Book one is called The Fall, where we meet Dallas and Dean. After their romance ended, things changed for both of them.
Dallas is no longer the naïve young girl he left, and Dean is realizing that he foolishly left his love behind. Showing up seven years later, things are about to get heated between these two. The second book is a novella called The Mind. This one is for any of you who are into spontaneous love affairs.
Never Let Go
The last book is called The Heart, where we meet Jack and Rose (it's giving Titanic vibes). It can be read as a standalone, but I do recommend that you read the previous two books before this one. Rose is career driven, intent on making her cancer treatment center a success. Jack has spent the last decade as a nomad, exploring the world.
When they first meet, Jack is immediately hooked by Rose. But for her, it may just be a little harder to forget losing the love of her life a few years earlier. But as Rose's feelings for Jack grow deeper, she realizes that it may be time to heal. I truly loved these best books from Kate Stewart, and I think you will too!
---
Final Thoughts
Well, there you have it, a list of all of the books by Kate Stewart that I highly recommend you read. Each one has a bit of everything – emotional moments, lust, love, passion, laughter, tragedy, and full on romance.
If you're interested in trying one of Kate Stewart's book, just remember that she's always got new ones on the way, plus a whole host of other books I didn't even get to in this article. To all my fellow romance lovers out there – this one is for you.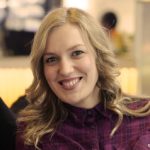 Alissa is an avid reader, blogger, and wannabe writer. (She's a much better cook than a writer actually). Alissa is married, has one human, one feline, and two canine kids. She always looks a mess and never meets a deadline.