Awards and Accolades
Rachel Gibson is an American author who is best known for her plethora of contemporary romance novels. She was born in 1961 and published her first novel in 1998 when she was 37 years old. Since then, she has gone on to write more than 25 novels and won numerous awards throughout her career. Not only is she a New York Times and USA Today bestselling chick lit author, but she also won a RITA Award in 2002 and 2009 for Best Contemporary Novel.
Some other awards that she has won are the Borders Books Best Romantic Comedy Award in 2006, The Golden Heart Award, the National Reader's Choice Award, and Amazon Editor's Top Pick. If you are looking for some great contemporary romance novels, Rachel Gibson's novels are a great place to start. Luckily, this Rachel Gibson book list will guide you through some of the best Rachel Gibson books published.
---
Best Rachel Gibson Books
---
Seven Books
This best Rachel Gibson series is composed of seven primary works and a lot of popularity and high ratings. These Rachel Gibson books in order are Simply Irresistible, See Jane Score, The Trouble with Valentine's Day, True Love and Other Disasters, Nothing But Trouble, Any Man of Mine, and The Art of Running in Heels. In the first book of the series, which happens to be one of Rachel Green's best-selling books, we meet Georgeanne, who leaves her fiance at the altar.
After all, she cannot truly be expected to marry a man the same age as her grandfather, can she? Even if he is filthy rich. Seven years later, Georgeanne is reunited with the man who helped her escape on her wedding day: hockey star John Kowalsky. But will he be willing to help her once again? The second book covers the story of reporter Jane.
Hockey Stars and Runaway Brides
Jane has recently started covering the local hockey team, and she is determined to show goalie Luc that there is more to her than meets the eye. The Trouble with Valentine's Day introduces us to Kate, a city girl who has recently moved to the country and is trying her hardest to adapt to the changes. The fourth book of the series, True Love and Other Disasters tells the story of Faith, a rich widow, and Ty the hockey star.
Both detest the other as soon as they meet, but it is not long before they are both singing another tune. Book five is about a failed actress named Chelsea and an injured hockey player named Mark. When Chelsea becomes Mark's assistant, things get a lot more complicated. Any Man of Mine tells the stories of Autumn and Sam.
A Hockey Scandal
The two meet in a whirlwind romance that is over before the coffee is brewed on Monday morning, but when they meet again two years later, can they pick up where they left off? The last book of the series covers the story of runaway bride Lexie, who just happens to share her getaway plane with hockey star Sean. When the two get caught up in a scandal, there could be a big price to pay for both of them.
---
A Cop and a One-Night Stand
In another best book series from Rachel Gibson, we come across four new books to awaken our desire for even more of the best books from Rachel Gibson. The first book of this series is called Sex, Lies, and Online Dating and covers the story of Lucy. Lucy is having a hard time on the dating scene, and she has grown tired of the internet dating scene entirely.
Until she catches a glimpse of "hardluvnman," whose real name turns out to be Quinn. He tells her a plumber, but he is really an undercover cop, and Lucy is his number one suspect in the latest murder case. The second book of the series is I'm in No Mood for Love. In this book, Clare has just woken up with the world's worst hangover and no recollection of the night before.
Clare and Adele
And that is never a good sign. The truth is, Clare had been in need of a rebound man, and Sebastian had served his purpose. But now he just won't get out of her mind! Tangled Up in You is the story of Maddie and her quest to uncover the truth about a small town in Idaho.
She is not interested in what any man has to say to her or about her, but she simply cannot seem to get Mick out of her head. In the last book of the series, Not Another Bad Date, Adele is quite simply tired of all the bad dates that she goes on. On a trip back home, she runs into the man who got away, and he is determined not to go anywhere this time.
---
Maddie and Delaney
This series is made up of three of the best Rachel Gibson books that have been published, and you will be amazed at how easily you are able to get lost in the world of Truly, Idaho. These three best books by Rachel Gibson are Truly Madly Yours, Tangled Up In You, and What I Love About You.
You may notice that Tangled Up In You is part of two separate series: the Truly, Idaho series and the Writers Friends series, so we are already familiar with the story of Maddie and her pursuit of the truth about the small town in Idaho. In Truly Madly Yours, we follow the story of hairdresser Delaney and her return to her hometown of Truly. Her main objective is to hear the reading of her stepfather's will.
Natalie
However, when the will stipulates that she lives in Truly for a whole year before she gets her portion, she is faced with another problem: How can she avoid Nick for an entire year? In What I Love About You, Natalie's husband has just left her for a 20-year-old. When Blake shows up in town, exiled and moody, Natalie cannot help but pay a little more attention. And Blake cannot help the fact that his walls are starting to crumble.
---
Daisy and Sadie
In another series named after the town it is set in, we come across three more of the best Rachel Gibson books available. The three main books in this series are titled Daisy's Back in Town, Rescue Me, and Run to You. In the first book of this series, we meet Daisy. Daisy left Lovett 15 years ago, with no plans of ever returning. Yet here she is, due to circumstances beyond her control.
However, now that she is back, she is determined to clear the air with Jackson, who seems determined to avoid her at all costs. When she finally gets the chance to apologize to him for what she did all those years ago, neither can deny that there are still sparks between them. Rescue Me is the story of Sadie, who is an unmarried 33-year-old who everyone agrees needs to find a man as soon as possible.
Stella
When she runs across ex-Navy SEAL Vince, he and everyone else in town are convinced that they have just solved their Sadie problem. The last book of the series is about Stella, who was perfectly content with her bartending job in Miami. However, when Beau shows up and punches her boss, who is affiliated with the mob, by the way, she decides it is in their best interest to skip town as soon as possible. Luckily for her, Beau is not so hard on the eyes.
---
One Book, Two Series
Yet another series brings us two of the best novels by Rachel Gibson: True Confessions and The Trouble With Valentine's Day. Once again, you will notice that one of these books, namely The Trouble With Valentine's Day is also a part of another series: The Chinook Hockey Team series. That means that we are already adequately familiar with the story of stressed and single Kate, who is in a bit of a rut when it comes to men.
A Californian in Idaho
Luckily, Rob seems determined to help her out of that rut. The first book of this series, True Confessions, follows the story of Hope and Dylan. Hope has left California in the dust and settled in Gospel, looking for some inspiration for her writing. Little does she know that everyone in Gospel detests California and anyone who hails from there.
However, she does get what she was looking for: the residents of the small town are the most interesting people she has ever met. Especially Dylan, the local sheriff. When she realizes that she might be falling for him, she also realizes that the town's drama reaches so far as to engulf even Dylan. Can her love for a man in uniform surpass the secrets that he is holding close to his heart?
---
A Cop and His Suspect
Introducing our first standalone novel on this list and one of the top books from Rachel Gibson: It Must Be Love. According to Rachel Gibson book reviews, this is also one of the top Rachel Gibson books ranked. In this book, we meet an undercover cop named Joe and his main suspect Gabrielle. Much to Joe's dismay, Gabrielle was easily able to see through his disguise and drag him to her bed.
A Pending Investigation
Now his assignment is to pose as her boyfriend, but he does not know how to prepare for all the unexpected complications that are now being thrown his way. And as for Gabrielle, she simply cannot believe that she is falling for the cop who is trying to gather evidence against her.
Sure, he has good looks and big muscles, but it usually takes more than that for Gabrielle to lose her mind. Apparently, Joe is an exception, however, and Gabrielle also has to figure out how to deal with all the curveballs coming from Joe and his investigation. When the dam of their pent-up feelings finally bursts, Gabrielle realizes that what she is feeling must be love.
---
Two Books, Three Different Series
This series is made up of two of the best Rachel Gibson books, which we also have already covered as parts of other series. The first book of this series, Run to You, is also part of the Lovett, Texas Series. This is the story of the bartender Stella, who works in a bar run by a mobster. When Beau shows up to "rescue" her, managing to punch her mob-boss in the face in the process, Stella figures it is about time to leave town.
The second book of this series is What I Love About You, which is also part of the Truly, Idaho Series. In this book, we follow the story of ex-cheerleader Natalie, whose husband just left her for a much younger woman. Natalie is left to run their photoshop by herself when she comes face to face with Blake. Blake is an exiled military man with demons that he needs to face before he can do anything productive. Perhaps Natalie can help with that.
---
Hiding from a Scandal
Lola is an ex-supermodel. She is used to having people take her picture; she made her living off of it and was paid rather handsomely if she says so herself. However, when she learns that there are a few x-rated photos of herself making their rounds on the internet, she decides to pack up and go into hiding for a little while.
She rents a private yacht, determined not to come back to the shore until the gossip about her has disappeared, getting some rest and relaxation while she is at it. That is until her yacht is suddenly taken over by a man who claims to work for the government. Max is on the run, but he was not expecting Lola to be feisty enough to actually blow up her own yacht! Now the two of them are stuck in the middle of the ocean, and truths are beginning to come out. Check out this best Rachel Gibson novel for the climactic ending.
---
The One Who Got Away
In this best-rated Rachel Gibson book, we meet Vivian. Vivian grew up in Charleston, where she worked her way through high school by cleaning the houses of the local rich people. Henry was one of those local rich people, much too good for the teenage Vivian who had spent her youth scrubbing away at his parents' big house. Vivian made it out of Charleston like she said she would, eventually becoming a huge movie star in Hollywood.
But all of her fame and riches are not making her happy. Henry also made it out of Charleston, but escaping his family name and expectations is not so easy. Sure, he made it big on Wall Street, but we all know that Wall Street is a stressful place to make one's living. When his heart gives out, Henry is forced back to Charleston, where he is faced with the struggle of resisting Vivian. And that is the hardest struggle he has ever had to face.
---
A Sex Guru and Her Mom
In this most popular book by Rachel Gibson, which is also a fairly new Rachel Gibson book, we meet Lou Ann, better known as Lulu. Lulu has succeeded in her goal to build an empire based on the principles of sex, love, and relationships. Many people ask her how she became so wise about these things, but the answer was really quite simple: Handle everything in the exact opposite way her mother would.
Lulu's mother has been married (and divorced!) five times. When she reached an elderly age, she made it a habit to canoodle with enough elderly men to get her tossed out of three different elderly care facilities. Now, she has Alzheimer's and desperately wants to spend the rest of her remaining time with her daughter on the family plantation in Louisiana.
A Family Struggle with Alzheimer's
Nothing works the way it is supposed to on the plantation and, on top of that, her mother's frequent mood swings are something that Lulu simply cannot seem to adapt to. Lulu is forced to realize that her mother's diagnosis is out of her control and she slowly recognizes that the best thing she can do for her mom is to be there with her and forgive her for her past transgressions.
---
Final Thoughts
We hope that Rachel Gibson continues to write and even accrue more awards under her name. If you have reached the end of this list and are interested in even more of the best Rachel Gibson novels, you can always check out some of the ones we have not covered here. Rachel Gibson is also responsible for writing Blue By You, I Do!, and Drop Dead Gorgeous, which is Rachel Gibson's latest book.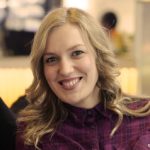 Alissa is an avid reader, blogger, and wannabe writer. (She's a much better cook than a writer actually). Alissa is married, has one human, one feline, and two canine kids. She always looks a mess and never meets a deadline.