Bio
William W. Johnstone (1938-2004) was one of the most productive American authors of Western novels. Besides that he also wrote many outstanding thrillers and military novels. He was born and raised in the American mid-west where he went to school until age 15, after which point he tried being part of a circus. This didn't last long and he eventually returned to school to graduate.
After school, he gained some work experience in the justice world as a deputy sheriff but then decided to join the army. After he did some time of service he changed career directions completely to work in radio which he did for 16 years. Johnstone tried his hand at writing from the early 1970's but it took until 1979 for him to get a book published, which was called The Devil's Kiss.
---
Best William W. Johnstone Books
---
Writing Career
Following that he was launched into a prolific career with almost 200 books published within the next 20 years. Some of these books include the Ashes, Eagle, Last Gunfighter and Mountain Man series. In addition, he chose to write under another name, (William Mason) for some of his works. In 2004, Johnstone died. However this fact was not publicly known for several years, a choice made by the Johnstone family and his publishing partners.
Keeping The Legacy Alive
The reason for this decision was to spend time searching and screening other writers that could write in Johnstone's style and continue ghostwriting for him. In the end, it was none other than his nephew, J.A., who was chose along with the team of Johnstone's editorial director, Gary Goldstein, and agent, Robin Rue, all who keep the legacy alive to this day. Let's take a look at one of the best William Johnstone books.
---
Massive Series
The Last Mountain Man contains over 40 volumes and was first published in 1984. William W. Johnstone wrote about the old American West in a highly idealized way. There is always a character maintaining law and order who, despite the constant threat of death, is heroically able to save the community.
Smoke Jensen
The Last Mountain, being the first book in the series, recounts the adventures of Smoke Jensen and the mountain man who raises him called Preacher. Smoke is a boy from Missouri whose childhood was bitter nurtured by Preacher. He sees a chance to right the wrong that shattered his family and travels west to seek vengeance.
Characters such as Smoke Jensen are typical Johnstone protagonists; honest with respect for the law of the land and with love for their country. However, when there is no other option, they chose violence.
Drop in Quality
Some reviews feel that the later novels are just a rehash of earlier stories. Readers often identify the problem as being connected to the fact that when William W. Johnstone passed away, his nephew, J.A., took over the story writing with an editor and agent and the quality and originality of writing has not been as strong.
Vivid and Uncompromising
However, these novels are vivid and uncompromising and are considered by many pulp Western critics as some of the best books by William Johnstone. They stand as violent portraits of the rugged American frontiersman and the forces that forged him and reflect the author's renown as an excellent American chronicler.
---
Frontier Experts
As all good expansive Western sagas go, The Family Jensen tells the story of several generations of men and sometimes women who forged the land as frontier experts. The Jensens are fierce defenders of their freedom, integrity justice and contributing to building their country.
Regarded as a kind of spin-off series from the Mountain Man collection, there are approximately eleven books in this ongoing series, the first of which was published around 2008 while the eleventh one was published in 2020.
Characters
In the first book, Matt Jensen, the Last Mountain Man, the Family Jensen has Smoke Jensen, Preacher, and the adopted Matt Jensen, who want to help their friend, Crow chief Crazy Bear, and his community fight a conniving landowner, getting stuck along the way and corned in a cabin.
Each character recounts what happened to Crow Chief Crazy Bear and then they make a dramatic break for it, successful escaping and getting to a nearby town. This plot device is used throughout the series though the characters invariably end up as a trio of heroes fighting whomever the bad guys of the particular story are.
Family First
However it does not matter how bad the bad people are, family and good will be always the most important thing. The series has had a mixed reception, with some reviews stating the plot being too simplistic, and the dialogue and events unimaginative and predictable.
The novels have also been criticized for lack of character development and gratuitous sexual violence. However, most fans of pulp Western literature expect and enjoy these tropes and consider William W. Johnstone as a master of the craft.
---
18 Novels
MacCallister: The Eagles Legacy Series is a historical fiction collection written by William and his nephew, J.A., who joined him in collaboration from the eleventh novel onwards.
The Eagles Legacy series includes eighteen different novels coming out in 1993 onwards, while the MacCallister series has five novels that came out starting in 2011. Johnstone's nephew, J.A. joined him in the collaboration from the eleventh novel of the Eagles series and now is the sole contributor to the series.
Jamie and Duff
The series originally depicted the eighteenth century lives of the MacCallisters, Jamie and Duff, as they travel to various American countries in search of adventure. The Eagles Legacy series shows a new saga featuring Duff MacCallister who sets out to forge his destiny with a legacy and a vow to serve justice. It starts as an origin story as Duff's Scottish fiancee is killed the day before the wedding after he had killed a son of the Sheriff for violating her.
New Adventure
He escapes to America with the Sheriffs' other sons and a deputy following. Duff kills the other two sons in New York then runs west with the deputy hot on his heels. Protected by distant family, Duff tries to start anew, journeying and adventuring through Ohio and the lands of the Alamo and Texas.
Not Your Typical Western Hero
MacCallister is a classic Johnstone frontiersman and readers reviews praise his choice of writing about a Western hero who wasn't born and bred in the West. Critics identify some inconsistencies between the writing styles of William and J.A. evident in some stories, but the overall consensus is that this series is a rollicking, riveting addition to the Johnstone canon.
---
US Deputy Marshal
The Will Tanner series was written as a Western series by both Johnstones, all about a cowboy called Tanner, whose life changes after he changes careers to own land and work as a US Deputy Marshal.
To date there are five books in the series: Will Tanner: U.S. Deputy Marshal (2016), A Stranger in Town (2016), Powder Burn (2017), Evil Never Sleeps (2018), and Dig Your Own Grave (2019).
Morning Glory
In the first book, we meet the gritty Will Tanner who spent his younghood driving cattle from Texas to Nevada. While looking for a new job, he comes to a saloon Morning Glory on the Indian Territory's border.
This is the moment when his destiny is changed forever as he encounters three men out for revenge, wanting the death of US Deputy Marshal Dove. This is a retaliation because one of the gang members was arrested by Dove. Dove faces losing odds, and Will steps in saving his life and becomes a Deputy Marshal.
On the Hunt
Tanner has his work cut out for him, avenging the death of his colleague by hunting down train bandits, low-life horse thieves, being man hunted by deadly cattle ranchers and hunting six blood-crazed bank robbers in the wilderness.
In all these adventures, the US deputy marshal has two choices: kill them all or die trying. With likeable characters and blistering action, fans of historical western fiction unanimously review this book as an exciting page turner and one of the best William Johnstone books.
---
Bounty Hunter
There are six books in the Flintlock series: Flintlock (2013), Kill or Die (2015), A Time for Vultures (2016) Hell's Gate (2017) and Pitchfork Pass (2018). The chief character has an unusual nickname, Flintlock, because he owns an old gun that he got from the mountain man who raised him.
Flintlock is a feared bounty hunter and the scourge of bad men everywhere, so when he is busted out of prison by an outlaw friend, it's no surprise he joins in an adventure to find a mysterious treasure, specifically a bell made of gold that resides in a monastery far from his home. His journey to get there is fraught with challenges.
Long Way to Go
He has to explode his way out of a jail cell, battle within a fort belonging to the army, fight indomitable Apache warriors, and plow through fights with all kinds of miscreants, thieves, murderers and angry women before he gets to the Arizona desert where the bell is hidden. Flintlock meets the frontier's most murderous hard cases and justice is measured only by how quick you draw your gun, something he has no problem with.
Anti-Hero
The stories Johnstone has created for this towering anti-hero have resonated with fans and critics alike who recognize that Flintlock is a unique character within the many modern Western series written by this literary family.
The fact that his ghost grandfather also features provides another unique element. This bounty hunter's adventures are some of the most bloody and vicious of any Johnstone stories and the quality of the writing give them a visceral tone of reality.
Blazing Sagas
Blazing sagas of historical fiction is the most accurate way to describe William. W. Johnstone and J.A. Johnstone's novels. Johnstone Senior was considered one the greatest Western writers of the 20 and 21st Century and J.A. has taken up the mantle with the same wild adventure and compelling characters, set at a riveting time in American history.
---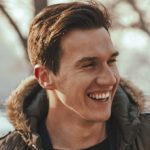 Michael is a graduate of cultural studies and history. He enjoys a good bottle of wine and (surprise, surprise) reading. As a small-town librarian, he is currently relishing the silence and peaceful atmosphere that is prevailing.