Bio
Charles James Box Jr., more familiar to readers by C. J. Box, was born on the 9th of November, in the year of 1958, in Casper, Wyoming, United States of America. He is a famous American writer of more than two dozen novels.
There is barely any information to be found about the private life of the author. However, we have managed to dig out something after all. We know that the author was born in Casper, Wyoming, where he was also brought up, and he lives there to this day. The author attended the University of Denver, graduating with a degree in Mass Communications.
---
Best C. J. Box Books
---
Career
Throughout his career, he has written a number of series, stand-alone books, and even short story collections. His works have received translations into twenty-seven languages, with more than ten million copies sold, just in the United States.
As far as awards go, the author has received many, with the Macavity Award, Gumshoe Award, Barry Award, and Anthony Award being some of his most well-known. Now, having covered these particulars, we can divert our attention to the best C. J. Box books.
---
A Warden
Box's Joe Pickett series is unquestionably a terrific source for the best-selling Box books. The Box's Joe Pickett books amount to as many as twenty to this day, with Box's Joe Pickett series chronological order being:
Open Season
Savage Run
Winterkill
Trophy Hunt
Out of Range
In Plain Sight
Free Fire
Blood Trail
Below Zero
Nowhere To Run
Cold Wind
Force of Nature
Breaking Point
Stone Cold
Endangered
Among others
Not Doing Him Any Favors
Having put Box's Joe Pickett books in order, we can start with the first novel, which is one of the most popular Box books. Twelve Sleep, Wyoming, is a small town where pretty much every single resident is versed in hunting. As such, a game warden isn't someone that the people like being around, which renders Joe Pickett, the new game warden, shunned by the townspeople.
We can imagine how terrible Joe feels when he finds a hunting outfitter dead, prostrate upon Joe Pickett's own woodpile. Joe takes this personally and he has a bit of a grudge now. It'd be a hard thing to put the Box's Joe Pickett novels in order from best to worst, but the first novel is among the top.
Only a Few Left
However, Joe is aware that there have been several so-called outfitter murders, as the press would have the people believe. These same murders are allegedly solved by the police, but even so, Joe doesn't think it's all as simple as that, so he does a bit of investigating himself.
Soon, Joe finds an endangered species living in his woodpile, which, if it became public knowledge, would put a sizable gas company out on the street. This begs a certain question. This is among the best-rated Box books on the entire Box's Joe Pickett series list.
Waking Up
If we follow Box's Joe Pickett series in order, we come across the second book of the series, Savage Run. It is one of the best Box's Joe Pickett novels. A great, enormous explosion thunders throughout the trees, grass, and the ears of the animals in Twelve Sleep County. Unfortunately, there was an environmental activist who did not survive the explosion.
Collateral Damage
The game warden, Joe Pickett, is called to the scene to begin investigating, with the case being ruled an accident, though Pickett isn't so sure. Joe finds that there is a certain conspiracy tying a lot of key players.
Is he doing the right thing to pursue the case and risk his own life when it would be much easier to turn a blind eye on the case? It's obvious, we believe, how much we love Box's Joe Pickett novels.
Riddled With Arrows
Going along with these C. J. Box's novels in order of publication, we've got another amazing novel titled Winterkill. With mere hours dividing pitch-black darkness coupled with a mighty storm, Joe Pickett finds himself in quite a conundrum.
He is gripping a shotgun in his left hand, with the steering wheel of his truck in the right, but what's in front of him is something altogether fear-inducing and disconcerting – it is the body of Lamar Gardiner, with arrows sticking out of it in every which way.
Faster Than Ever
What's in front of Joe is a warning not to stay too long around the mountain. Joe, however, knows that he can't just let this go. In the woods, the prowling culprit prepares his bow and arrow once more.
A terrible incentive is given to Joe when his foster daughter is abducted, too, with the case becoming more and more intimate by the minute. He has little time, but a lot of determination to find and stop the murderer. Possibly, the best C. J. Box novel.
Ruining a Brilliant Day
The fourth novel of the order of Box's novels here is titled Trophy Hunt. If anyone wants to know which, out of all C. J. Box's series is the best Box series, then point them to this book.
Saddlestring, Wyoming, is enjoying a brilliant summer day as autumn approaches. Joe, along with his daughters, is fishing. However, after a hacked-up corpse of a moose appeared, Joe knows the perfect day is ruined.
What Could Have Done It?
Whatever tore through the animal was obviously merciless, seeing as half the face is missing, the skin is peeled back, and it is a grotesque sight, indeed. Moved by the horrible corpse of the animal, Pickett decides to begin an investigation, though he secretly hopes that it's a one-off.
In just a few days, though, he finds a number of hacked-up cattle corpses, and that's all he needs to confirm his suspicions that this is going to go on until he puts a stop to it. But how can he stop a beast that can do such things?
No Ordinary Animal
The local authorities chop it off to a grizzly bear attack, but Joe is sure that something far more sinister is at works here. The cuts that can be found on both the moose and the cattle corpses are far too precise and methodical for any wild animal to have made them.
In due time, Joe discovers that the culprit is no animal, but a vicious human killer, when two human bodies are found in the exact condition that the animals were found just a couple of days ago. These are indubitably some of the best C. J. Box books in order.
---
Along the Road
Box's Highway Quartet series is yet another great entry among the best Box book series, too. Box's Highway series, as it is sometimes called, is comprised of five books in total. Box's Highway series in order goes as follows:
Back of Beyond
The Highway
Badlands
Paradise Valley
The Bitterroots
Off the Wagon
One of the best C. J. Box novels that we've read and also the very first book on Box's books in order list here is actually Back of Beyond. Back of Beyond introduces us to Cody Hoyt, who is a terrific police officer, but also an alcoholic going cold turkey on his drinking for two months now.
Cody's mentor and sponsor at the Alcoholics Anonymous meeting, Hank Winters, has been found burned to death in a secluded, faraway cabin in the mountains. It seems like it's a suicide, but Cody is sure that Hank would never take his own life.
For Old Times' Sake
Hank Winters had been off the wagon for nearly a decade and a half and he was quite prideful about his not being dependent on booze anymore. As Cody begins investigating, namely just as he takes a look at the crime scene, he understands that something is shady here.
However, he isn't let on the case because of his recent track record, but he is resolute about wanting to find out who the murderer really is and apprehending him. Putting Box's novels in order of best to worst would see this volume come out as one of the absolute best.
Pinpoint the Culprit
Going off by his own clues, Cody finds himself trying to find an outfitter who is leading tourists towards a multiple-day horseback trip through the wilderness all the way to the Yellowstone National Park corners.
What's worse is that Cody's own son is on the trip, so he has double the incentive to hurry up and catch the perpetrator before it is all too late. Definitely, one of the best Box books on the entire list of Box's books in order.
Nowhere to Be Seen
Following Box's novels in chronological order, we come to The Highway. The Highway sees two sisters begin a trip through a faraway Montana road stretch in order to go and visit their friend.
However, neither of them could have anticipated what was to come. As odd as it may seem, both the girls and the vehicle they were in disappeared into thin air.
Nothing Else to Do
Ex-police Investigator Cody Hoyt has just been given his walking papers and he's once again drinking. His son and his partnboer, Cassie Dewell, convince him to give the case a try, seeing as he's a terrific investigator in spite of his drinking habits.
He says yes and starts out, but what the road has in store for him is all too grim. Cody finds out the hard way that there are things far more barren than just the bottle once he downs it.
---
A Paradise
Blue Heaven is among Box's stand-alone books that we absolutely and unabashedly love to read. Blue Heaven was published in the year of 2007, spanning three hundred fifty or so pages. Blue Heaven is also one of C. J. Box's best books ever.
Trying to Hide
Blue Heaven begins with a preteen girl, namely aged twelve, and her even younger brother walking into the North Idahoan woods, while they are being chased by four men.
The four men had just killed someone, with the two kids having been witnesses. The men also know who Annie and William are and they know her mother. The four of them are ex-cops, who get the sheriff's approval to officially search for the kids. Taking into account all our C. J. Box book reviews, Blue Heaven is definitely among the best books by C. J. Box.
Their Playground
Luckily for the two hapless children, an old-school rancher, whose ranch is getting close to going completely bankrupt, is the one who saves them.
One of the four men, however, won't stop at anything and there is scarcely anyone in the small town that they can trust. Jess Rawlins is in need of some allies at a time like this, but where can he find friends when there are so few ranches? Very possibly, Box's best book out there.
---
Must-Read
Three Weeks to Say Goodbye is among those C. J. Box books that if we put all C. J. Box's books in order written for our pleasure, we'd have to put it somewhere among the very top. Taking a look at Box's books in chronological order, too, the book at hand comes out as being in the smack middle.
The Best Chance
Melissa and Jack McGuane have been trying to conceive a child for the past few years. They resort to adoption and adopt a young girl named Angelina.
However, just nine months following the adoption, the two of them receive a phone call that is nothing less than catastrophic. Angelina's father, who himself is a teenager, never signed off on his parental rights, and he wants to get his child back.
Dark Motivations
Even more troublesome, the father's father is a mighty and prominent Denver judge, who is prepared to do all that it takes and to cross every line to get his granddaughter back.
The McGuane's try being sincere about the whole ordeal, but soon enough, they see that something wholly insidious and shady is going on, and they can't just let Angelina, still a baby, walk right into this kind of a fire. Out of all the books by C. J. Box, we find this to be perhaps the best C. J. Box book, period.
---
A Vignette
Shots Fired: Stories from Joe Pickett Country is not just any entry along the list of Box's novels, but one of the best-ranked Box books. One of Box's best novels was published in the year of 2014. It technically belongs to the Joe Pickett series, but it's a tie-in novel, though we find that it's among the top C. J. Box books for a reason.
No Less Fantastic
Shots Fired is a book that revisits one of the most popular and most iconic creations of this amazing western author, featuring a number of shorter stories that the brilliant protagonist has to tell us. They all maintain the same suspenseful, intriguing, and trademark air that the primary series books do, but they have their own intrinsic flair, too.
Force to Reckon With
There are four stories here, in total, with the names being One-Car Bridge, Pirates of Yellowstone, Sauvage Noble, and Shots Fired. In these stories, Joe is forced to stand against a rather menacing landowner, then to investigate a number of bullets.
We would be remiss if we didn't mention his battles against some Eastern European guys, and his meeting with a woman named Sophie, who gives the word savage a new meaning. Worth mentioning, this is one of C. J. Box's books ranked as the best-selling!
---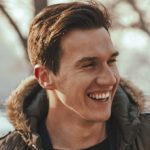 Michael is a graduate of cultural studies and history. He enjoys a good bottle of wine and (surprise, surprise) reading. As a small-town librarian, he is currently relishing the silence and peaceful atmosphere that is prevailing.