A Western Classic
Elmer Kelton -who also used the pseudonyms Tom Early, Alex Hawk, and Lee McElroy- was a well-known journalist and a prolific writer best known for his western novels. He was born in 1926 on a place named Horse Camp in Five Wells Ranch. This ranch stays just east of Andrews, Texas and it belonged to the Scharbauer Cattle Company. He spent his childhood in this and several other ranches.
His mother was Neta Beatrice and his father was Robert William. He attended a local highschool in the city of Crane and went on to pursue higher education at the University of Texas. After two initial years, Kelton's educational pursuits were brought to a halt as he enlisted in the U.S. Infantry for two years. He finished his degree in journalism another two years after he got out of the military, in 1948.
Humble Beginning
The author started his writing career as the farm-and-ranch editor for the San Angelo Standard-Times. He also worked as an editor for the Sheep and Goat Raiser Magazine and Livestock Weekly for many years. He started publishing novels in 1957 and his second novel "Buffalo Wings" was the one that brought him the initial success that every up-and-coming author needs. Many awards were given to his books and a number of Elmer Kelton's books were made into movies.
---
Best Elmer Kelton Books
---
A Time of Struggle
With that out of the way, we can start taking a look at some of the best selling books of Elmer Kelton. Since we ought to start with one of his classics, The Time It Never Rained will be the first piece that I will introduce to you. As you can probably guess, it is a Western novel. However, you should note that none of Kelton's works are stale in the way that one might think about the Western genre.
The story takes us to the fifties, into West Texas which is going through the longest drought that humankind has ever recorded. This situation brought up a lot of hardships for the countrymen, one of whom is our protagonist Charlie Flagg. In this time of trouble, only the toughest ones in Texas were stubborn enough to not accept defeat and give in to federal aid programs as well as the regulations they inevitably brought with them.
Bound to Lose
You likely have gotten the wrong idea of Charlie from this description so, let me talk about him a little. He is an old and overweight man who is by no means a hero. He has a problem communicating with his wife, he has a son who does not want to live like him at all, and he can not even afford to have workers on his ranch anymore. This one of the best Elmer Kelton books is about him, a man who is bound to lose.
---
Against All Odds
Next up on our article, I want to talk with you about one of the best Elmer Kelton book series that is the Hewey Calloway. It consists of three books; The Good Old Boys, The Smiling Country, and Six Bits a Day. They tell the story of, you guessed it, Hewey Calloway who is a young man yearning to be a "footloose cowboy". However, his circumstances often do not make way for him to live as he dreams.
The first book takes place in the first decade of the nineteenth century and it introduces us to the protagonist as well as his time. We see that the wilderness of the United States is slowly losing its freedom. The land is constantly being measured and fenced up with barbed wires day by day, horses are being replaced by automobiles at a rapid pace, but most importantly, cowboys are falling out of favor.
Clinging True to Himself
The series is mostly about the struggle of Hewey trying to cling true to himself even though the world around him is slowly but surely forcing him to change his ways. Other than that, the books provide us with his humorous interactions with his brother Walter, reflections about love and life, a whole lot of horses, and a handful of outlaws. Overall, it is a collection of tales of a character whom you will surely love.
---
Cowboys, Unite!
We are carrying on with our list and the third piece I will give you a glimpse into is another one of the most popular Elmer Kelton books, The Day the Cowboys Quit. Funnily enough, this book is about exactly what its title suggests. It tells us the story of a fictional cowboy strike in the year 1883 and in Panhandle, Texas. It also talks about the changing American ways similarly to Hewey Calloway, but in a more subtle way.
First, we are allowed a glimpse into the emotional states of the cowboys. They are all fed up with being seen as nothing more than hillbillies and alcoholics. On top of that, they are not being paid a living wage despite working a whole lot more than the wealthy cattle owners who stuff their faces with whatever they like. And they do not really want to change jobs as that would mean changing their whole lifestyle.
Rising Against
When the cattle owners attempt to steal the right of owning cattle from cowboys, it puts even more pressure on them as if they were not fed up enough already. The cattle owners suggest that the legislation serves as a means to reduce thieving but the cowboys decide not to take it anymore. Thus, they gather up and rise against! This humorous and reflective story proves itself a strong contender for the best Elmer Kelton book title.
---
Red-Haired Ranger
We are almost at the halfway point of our article and now, I have another one of the best Elmer Kelton series for you which is the Texas Rangers series. There are nine books in the series and they revolve around a red-haired man named David "Rusty" Shannon for the most part. Rusty was a Comanche captive rescued and adopted by a ranger.
Ranger, in this context, refers to the members of a Texas "ranging company" whose duty is to protect the settlements in their region from the raids of Indian tribes. Rusty himself only becomes a ranger when his adoptive father Mike Shannon is killed by the natives. So, he cares more about getting his revenge than dutifully protecting the people around him. Initially, at least.
The Life of Rusty
After Rusty pursuit of revenge is brought to an end, the series becomes more involved with the personal life and standpoints of the protagonist. Some of the books are about his search for purpose in life, some tell the tales of his rather unfortunate love life, and some of them show us the role he plays in the bigger picture. Whatever they might talk about, though, they are all highly enjoyable.
---
A Tale of War
We have arrived at the fifth piece on our list and now, we will go over Sons of Texas which is a series that consists of some of the best rated Elmer Kelton books. At this point, you might be thinking to yourself; great, another series about cowboys and Texas. However, this series is like nothing we went over in this article.
Sons of Texas does not tell a story about the hardships of living in the countryside or having disagreements with ranch owners. It is a tale of war, "of how the west was won.". It takes place in a time when America was no less dangerous than an active warzone and Texas was a province of Spain which yes, was a thing at some point in history.
Disastrous Circumstances
It revolves around a settler named Mordecai Lewis and his two sons, Andrew and Michael. Their story starts off with them leaving their home settlement in Tennessee to capture wild horses in Texas and take them back home for cold, hard cash. This adventure results in rather disastrous circumstances and gives us a thrilling story that ranges for four books.
---
Coming-of-Age
Carrying on with our Elmer Kelton book list, we will now take a look at another standalone novel that is The Pumpkin Rollers. It is a brilliant coming-of-age story that takes place in the 1870s and it gives us a glimpse into the earlier times of the United States. I specifically liked how the book reflected upon the opportunistic culture that was born with the arrival of the first settlements and still persists today.
The protagonist of this story is Trey McLean. He is the third son of an East Texas family that owns a local cotton farm. He is not too confident with the future that awaits him within the borders of his family farm and he is very clearly persuaded by the idea that he can make his own fortune in cattle "somewhere out west". So, he takes off with only his horse and four pregnant cows.
Just a Lone Hustler
His journey takes a turn for the worse before he even makes it a hundred miles from home when a cunning stockman claims his cows for himself. He simply was not aware he had to brand his cattle and paid for it gravely. After that, he has to work in a livery barn out of desperation and the things he goes through there make up the main story of this one of the best novels by Elmer Kelton.
---
In Merciless Lands
Carrying on with our Elmer Kelton book reviews list, I will now introduce you to one of his Civil War novels that is Many a River. It is another coming-of-age story and its story starts off with a personal cataclysm much like the Sons of Texas series that we went over previously. The similarities between the two works do not stop there either but you can probably notice them as I summarize the story of this one.
The plot of this piece revolves around an Arkansas sharecropper family, the Barfields, who are traveling to the west. On the way, though, their camp is attacked by Comanche raiders and all members of the family are maimed and scalped except the two young brothers Jeffrey and Todd. Jeffrey is lucky enough to be rescued by the militia but Todd is sold to a Comanche in exchange for a rifle and some gunpowder.
Brotherly Danger
As the Civil War gets more and more serious, both brothers get involved in it. From this point on, it is clear that they will soon be reunited in the tides of the war but it is not so clear whether their reunion will be a happy or a deadly one. Thanks to this brilliantly set up high-stakes story and its exceptional characters, Many a River claims its spot among the best Elmer Kelton novels.
---
The Endless War
We will now go over the eighth book in our Elmer Kelton books ranked list and it will be none other than the prolific book The Man Who Rode Midnight. It provides us with another insightful story about the corporate and country conflict in early America as well as one of the coolest characters the author has ever written.
The character in question is Wes Hendricks, an old-timer cowboy and a badass bronco-buster. At the start of the story, he is introduced to us as a man minding his own business who just wants to live peacefully on his poor ranch. However, his town Big River is on a sharp decline and the town developers want to buy off to build a dam and a lake that could attract tourists.
Like Grandad, Like Grandson
Another important character in the series is Jim Ed, Wes' grandson who was sent by his father to convince the old man to sell his farm for the very generous offer of the developers. Jim, however, has a change of heart when he falls in love with a young dime living on the ranch. The rest of this one of the best books by Elmer Kelton is the duo's conjoined struggle to save their home.
---
The Mexican War
We are almost at the end of our article and the ninth of the Elmer Kelton books that I have in order for you is Captain's Rangers. This book stands out amidst the rest as it touches on a subject that none of the others we have gone over so far do which is the Mexican War and its aftermaths. More so, it revolves around a seasoned Confederate Veteran.
Captain L.H. McNelly is assigned to the Nueces Strip with the sole order of keeping it peaceful. However, this hot and dry land is filled to the brim with thieves and bushwhackers. In other words, it is a boiling pot of trouble where the law holds no value and respect is reserved only for the dead. The good news is, McNelly needs no respect other than his gun's to set the coastal town straight.
A More Colorful Standpoint
One thing to mention about this story is that it is not only narrated by the grim Captain. There is also Laham Neal, a retired cowboy who now serves as a ranger. He is the voice of empathy when it comes to the conflict with the Mexicans, and of temptation as he woos the beautiful daughter of a rancher. I would also say it is the best Elmer Kelton novel in terms of character creation.
---
One of His Most Controversial Works
Well, wouldn't you know it, we are about to end our article and our closing piece will be one of the top rated Elmer Kelton books that is Stand Proud. It is known by the reader base of the author as one of his most controversial books as it includes a protagonist who is not so easy to like.
Frank Claymore is an open-range cattle rancher living in the West Texas frontier. His business is a thriving one thanks to his cruel but effective methods and his stubborn personality. In fact, his methods are so effective that he plays a pivotal role in the course of American history from the years of the Civil War to the beginning of the twentieth century.
Charles Goodnight
One thing to mention about this contender for the best Elmor Kelton book title is that it is inspired by the real-life story of the historical figure Charles Goodnight. The story of this prolific figure is a wild one that goes from being praised as a hero to being damned as a spoiler and even being put on trial for murder.
---
Final Thoughts
Elmer Kelton is without a question one of the best Western writers that you can read. He uses historical settings with the utmost mastery and he creates charmingly well-written characters. It is also very clear that he knows how to write a brilliant story no matter what which allows him to shape his works into one of a kind masterpieces. If anything, he is definitely worth giving a shot.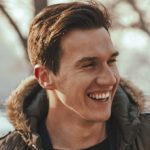 Michael is a graduate of cultural studies and history. He enjoys a good bottle of wine and (surprise, surprise) reading. As a small-town librarian, he is currently relishing the silence and peaceful atmosphere that is prevailing.