Bio
Robert Vaughan was born on the 22nd of November, 1937, in Morley, MO, the United States of America. Robert is a very able American author, having written and published more than two-hundred books, as of yet.
A number of his books, mostly in historical or contemporary romance, were written under a pseudonym. Robert's pseudonyms varied from Paula Moore to Paul Fairman.
Service
Vaughan also spent time in the army, having served as an Army Warrant Officer (CW-3). Vaughan also dabbled quite a bit in piloting helicopters, and he was also a maintenance and supply officer. All three of his tours were spent in Vietnam. For his service, Vaughan was awarded with the Air Medal with the V for Valor, the Bronze Star, the Distinguished Flying Cross, the Purple Heart, and the Meritorious Service Medal.
---
Best Robert Vaughan Books
---
Awards
The military awards aren't the only awards that Vaughan has received, though. He also won the 1977 Porgie Award for the Best Paperback Original for his book The Power and the Pride. Additionally, in 1998, Vaughan was inducted into the Writers' Hall of Fame. With all that said, we can now take a look at the best Robert Vaughan books.
---
Best-Known Works
Vaughan's best rated series called Western Adventures of Cade McCall is comprised of the following four books:
Long Road to Abilene, published in 2016.
Cade's Revenge, published in 2016.
Cade's Redemption, published in 2017.
Cade at the Walls, published in 2017.
Cade McCall's
In the first book of Cade McCall's story, we see a man telling his biographer the story of his lifetime. It's not a secret that legends aren't born in the West, but are created as a result of guns, gunpowder, and a lot of grittiness. For the better part of Cade McCall's very existence, things have never come to him by chance or by luck; he's had to claw and fight for every last thing he's ever wanted.
P. O. W. Camps
Yankee P. O. W. camps and the unending nights that Cade spent there left him bruised, hurt, panged with a marked severity, but Cade wasn't deterred or persuaded otherwise. In fact, the only thing that really left a mark on Cade – one that can easily be recognized – was from his very home.
Nevertheless, Cade is no stranger to starting over, and he starts over again and again. An attractive woman is what makes Cade think that everything has made a turn for the better, but he knows better than anyone that things don't come for free, though the trap laid for him does undermine him and his better judgement.
Not Backing Down
Though at every turn there are frenzied evils, obstacles, traps, and ambushes laid for Cade, he never yields. It's not the way that the West bred him to be, and he won't back down to a few, puny schemes or machinations.
The story of Cade is a powerful one, bringing a true, inviolable sense that Cade was a genuine man amongst lesser, inhumane people.
---
Golden Canister
Terminal Event by Robert Vaughan is a standalone novel that was published in the year of 2017. The story deals with an Antarctic expedition. This particular research group uncovers something that was previously thought to be implausible, even impossible.
Approximately 2,500 feet beneath the ice's surfaces, they find an immaculately preserved and machinated golden canister. Of course, no one can explain how such a thing could have happened… How could a canister – a golden one, at that – be left in the frigid, extremely cold ice of the Antarctic, let alone 2,500 beneath the very surface?
Embryos Inside
The questions are plentiful, but the answers aren't in such a stark abundance. They send it back to the United States' center for research. The canister is opened in an environment whose conditions are perfectly controlled so as to ensure that nothing wrong or unwanted may occur.
They find six human embryos inside, but even more befuddling is the fact that these same embryos are very much viable. They come to the conclusion that the canister must have been closed for at least one- hundred million years prior to the discovery.
Mesmerizing
Doctor Damien Thornton, a University lecturer, is eager to get to the bottom of this. The book is astoundingly wonderful, written meticulously, and conceptually mesmerizing. Vaughan has done it again.
---
5 Books
Vaughan's Hawke series is another beautiful attempt by the great writer. It is comprised of a total of five books, which are the following:
Ride With the Devil, published in 2004.
Showdown at Dead End Canyon, published in 2005.
Hawke: Vendetta Trail, published in 2005.
The Law of a Fast Gun, published in 2006.
The King Hill War, published in 2007.
Mason Hawke
Mason Hawke is the series' main character and protagonist. Mason's past is one very dark, very turbulent, and at the present time he's attempting to outrun it. At the moment, though, Mason must make a choice between money and money, or trying to help and save a town being ruled by a corrupt lawman.
Mason came out of war as a man that was marked by it very much. As someone scarred by the travesties of wartime, he is incapable of returning to his regular life, but start everything anew. He doesn't even want people to know that he is a veteran from the war.
Blast from the Past
Of course, things aren't going his way. This is a story of a man whose past catches up to him, and he must decide whether he's going to let it envelop him whole, or will he stand in spite of the wretched history that has come for its due. The Hawke series definitely belongs on the list of the top Vaughan's books.
---
Wild West
Vaughan's duology, the Founders series, is one of the newer series by Vaughan. The two books that make up the duology are the following:
Lost Lady of Laramie, published in 2015.
The Ranchers, published in 2016.
Robert Vaughn's westerns are things worthy of much marveling. This story is set in the southeastern portion of the state of Wyoming. The timeframe of the books is set during the Wild West, when the wagon trains first began entering into the territory of the indigenous tribes. Long story, short: the Indian tribes don't take kindly to the unwanted entrance of these same trains.
Burial Grounds
As it happens, a wagon train is moving through some Indian Burial Grounds when the wagon is required to stop. An Army Lieutenant exits his wagon so as to investigate. Seeing a very opportune chance, the Indians attack and assuage the wagon, murdering everyone inside except for the Lieutenant's wife, who is to become known as the Real Woman.
The Ranchers
The second book is focused on a valley where six highly-affluent and profit-brining ranches are situated. These ranches upgraded the water system that most robberies benefitted from. However, the ranches aren't aware that a government agent has bought property from the railroad and has thus cut off the supply to water.
Misfortune
One by one, each of them vacated the place, until one rancher was left and he was murdered. His daughter and a foreman are the ones that inherit the ranch, but with it, they also inherit a great misfortune. One of the strongest series that Vaughan has penned, yet.
---
Longest Series
Vaughan's longest series, the American Chronicles Series, is also one of the author's most acute. The series consists of nine books, and they are the following:
Dawn of the Century, published in 1992.
Over There, published in 1992.
The Lost Generation, published in 1992.
Hard Times, published in 1993.
Portals of Hell, published in 1993.
The Iron Curtain, published in 1994.
Cold War, published in 1995.
The New Frontier, published in 1995.
Flower Children, published in 1996.
Gritty Story
The first book, Dawn of the Century, is a mighty, gritty story set around the beginning of the 20th century – the Dawn of the Century. As Vaughan is very fond of the US history, this one sees him at his most heartfelt, featuring a very wide cast of characters. Vaughan captured and encapsulated all the things that one would expect of an early-20th century tale.
No Sugarcoating
The associations between the many characters come nearly in vignette-form. At times, they are very familiar with each other, they might be intimate, or just acquainted, while at other times they are only connected by sheer chance – a newspaper passed on, for instance. Vaughan doesn't mute or sugarcoat anything. Everything is seen in its most acute, abject form, granting the reader to envisage a world dominated by testosterone and the foolish blundering of man.
Amazing Work
By and large, these are some of the best books by Robert Vaughan. Vaughan's Chaney Western books, Remington books, and his Arrow and Saber books are also wonderful entries into his plentiful bibliography.
---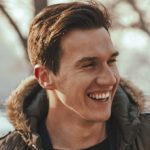 Michael is a graduate of cultural studies and history. He enjoys a good bottle of wine and (surprise, surprise) reading. As a small-town librarian, he is currently relishing the silence and peaceful atmosphere that is prevailing.