Bio
Grey was born on the 31st of January, in the year of 1872, in Zanesville, Ohio. He was a famous and beloved American novelist as well as a dentist. The most well-known works were Grey's western books and his adventure books. In his works, the American frontier was oftentimes a point of idealism.
He was born and brought up in Zanesville, Ohio. The name of Grey came from a newspaper description of the clothes for mourning that Queen Victoria had been in, namely the pearl grey color. Pearl was the fourth child to Lewis M. Gray and Alice Josephine Zane. The family chose to change how their surname was spelled, dropping the a and adding an e.
---
Best Zane Grey Books
---
Life's Work
Zane was brought up in Zanesville, which is actually a city that his maternal grandpa, John McIntire, founded. While Zane was very successful with his printed novels, the highest achievements that they have gotten to was well after the death of Grey, when his works were adapted to more than a hundred movies and even a TV series. With that said, let's now take a look at the best Zane Grey books and the list of Zane Grey's books we'd recommend.
---
Man of Many Vices
Valley of Wild Horses is a standalone novel from the masterful adventure novelist Pearl Z. Grey. Valley of Wild Horses is an approximately two-hundred-and-twenty or so page novel that was published in the year of 1927. A novel deserving of the moniker – Zane Grey's best book.
The story of Valley of Wild Horses is one that will have an impact on the reader for more reasons than just one. It's a tale of simplicity, yet a story of complexity, just as well. We meet a young Texan man, one that's pretty tall, and, with all things considered, a rather intimidating fellow. This young man had partaken in gambling, had partaken in fist-fighting, and had even stooped so low as to kill in all of the towns between Mexico and Montana.
Coming for His Due
There were many a town that had no law at all, however, the one where he was currently at was perhaps the worst of them all. Dick Hardman and his father Jard were the so-called law of the town. They were the ones that owned the marshal and once upon a time they were robbers in this same town.
The two of them are why Panhandle Smith has journeyed so far so as to finally locate them. Their history is so entwined that the reader can't help but be on the edge of his or her seat all throughout. One of the best Zane Grey novels.
---
Best-Sellers
The Riders of the Purple Sage series is certainly one of the best Zane Grey book series, ever. If we can't grant the novels herein anything, we can surely state that they are some of the best-selling Grey books. The two novels that make up the series are:
Riders of the Purple Sage
The Rainbow Trail
The Man in Black
Both of these books by Grey are fantastic. They combined conflict, action, pain, violence, sex, and even a little bit of sentimental stuff in so seamless a way that one can't help but stand in awe of Grey's writing.
For more reason than just one, Riders of the Purple Sage and The Rainbow Trail are two classics of the Western genre. The tale begins as we meet a man named Lassiter. Lassiter is a man clad in black, with a gun on his holster, who has just come to town with a keen intention of his own.
What Lies Beyond
Lassiter has arrived to a faraway Utah town and his first order of business, it seems, is to rescue a fairly young and quite attractive rancher named Jane Withersteen. We learn that Jane was supposed to be married off to a Mormon elder, but this was completely against her volition.
As Lassiter and Jane meet, a brooding ambiance pervades the story, and we are sure that there is far more to it than what meets the eye. Our heart would never let us think of how these two Zane Grey's books ranked would look like.
---
A Secluded Life
The Man of the Forest is a standalone book that was published in the year of 1920. The Man of the Forest is a novel that follows a man bearing the name of Milt Dale. Milt Dale, a thirty-something-year-old man, was once a cowboy and he really did visit the Pine village from time to time, but he actually likes the hunter's lonesome life a bit more.
As he goes about his days on Arizona's White Mountains with a companion of his own partially-tame cougar, the skills and the intellect of Milt are more than enough to get him through the days without missing any commodity, at least in his eyes.
Drawn Into a Conflict
However, it just so happens that on one ordinary day, a storm forces him to try and get respite in a nearby abandoned hut. This is where he a certain Snake Anson along with his gang members in their meeting with a landowner.
Anson is being employed so as to abduct a young girl and help out the landowner so that he can go about his own business. Milt sees it as his duty to warn the family, but when that goes unsuccessfully, he takes it upon himself to save the girl. If we were to put Grey's books in order of greatest to best, these would come out as the top Grey western novels.
---
Ahead of His Time
The Ohio River Trilogy is another clear indicator that Grey was a writer ahead of his time writing about a time before his own. The series being discussed is oftentimes brought up as being the best Zane Grey series and that might be so. The three books that comprise it are:
Betty Zane
The Spirit of the Border
The Last Trail
Author's Debut
The first book that Grey ever published was, in fact, Betty Zane. Betty Zane is a novel for which Zane found inspiration from the life, work, and the numerous adventures of his great-great-aunt Betty Zane. This is the novel that very much brought Grey's career to where it was at the time. It showed that the author was more than capable of writing differing characters and protagonists with the same fervor and intensity.
A Story Seldom Told
Betty Zane, in particular, is a novel where the story takes place just as the final battle of the American Revolution was kicked off. It begins a bit before the revolution, with its apogee being as the last bout started.
This is the battle where some two-hundred Redcoats and four-hundred Shawnee Native Americans went and attacked the little, wood-palisaded Ford Henry, situated in the western frontier. The battle's heroine, and warrior was none other than Betty Zane. Without a doubt, this is one of the top Zane Grey books.
---
Good Deeds
The Lone Star Ranger is one of those few special from Zane Grey's novels list that we believe everyone would be quite fond of. It's a bit more unique than his other writing, but that is what makes the novel so compelling. The Lone Star Ranger was published in the year of 1914.
The Lone Star Ranger is the sole Western narrative that was written and narrated in the first-person point of view style. A United States Deputy Marshal helps out a certain very well-known and revered Texas Ranger named Vaugn Steele so as to clear out the thugs from the town with no law Fairfield. It is public knowledge that the mayor of the town works with the outlaw band, what follows won't leave anyone indifferent.
Strong Heart
Vaugn Steele, the legendary ranger, becomes moonstruck and falls in love with the mayor's daughter, while the Marshal, himself, becomes entranced and soon head over heels for the mayor's niece.
What puts this in a different league from the other Zane novels is the level of psychological potency that is present. The tale is one of the best that Zane has written and we absolutely love it. A novel we could even call the best Zane Grey novel.
---
Short Series
Light of the Western Stars is the last Grey's Western series that we'll take a look at with our Zane Grey book reviews today. It is a two-novel series that's one of the author's best. The two novels comprising it are:
The Light of Western Stars
Majesty's Rancho
Long Way From Home
The Light of the Western Stars was published in the year of 1914, with the second novel coming out more than two decades later. Madeline Hammond was going about her day in the most seamless and uninterrupted manner possible.
She had gotten off of her train at El Cajon, New Mexico, the time of day was midnight, and the first thing that came into her eye's view was the stretching, dark void in front of her with dotted stars here and there.
No Other Choice
Madeline had wired her brother to be the one to wait for her and pick her up once she steps off of the train, but he's nowhere to be seen as of yet. In fact, the train's conductor notices this too and even offers Madeline a word of advice.
She learns that there is a lodge nearby where she can stay, but little could Madeline have known what would follow from this little encounter between the two. It goes without saying that of the whole list of all Grey books, these two are perhaps the brightest and the best Grey books.
---
Touching
Wild Fire is a book that we find ourselves reading cozily near the fireplace. It's a tale that really makes one feel special. Wild Fire was published in the year of 1910 and it spans some two-hundred-and-twenty or so pages. Among Grey's best books, as far as we're concerned.
Wild Fire, as we noted already, is a book that makes a genuine attempt at making the reader feel special even though the story is quite in line with most of Grey's stories. It begins with a certain and special red stallion. Insofar as it could be observed and concluded, the stallion was not hurt at all, and the spasm-like twitching it was exhibiting was surely as a result of some spikes from the cactus that had gone into it.
Following Your Heart
Soon, drops of blood could be noticed on a single side of the red stallion, so Lucy ventured to think that maybe she should try and take the spikes out.
All her life, Lucy had never once been fearful of a horse, even though her dad and all the riders she had ever known had tried to make her see that no matter the horse, they were all equally dangerous. But she couldn't just stand idly by this time. One of the most popular Grey books.
---
Obsessed and Haunted
Desert Gold is among the lengthiest works of Grey, clocking in at about four-hundred or so pages, in total. Desert Gold was published in the year of 1913. Cameron was haunted by a face, a woman's face to be more precise.
It appeared frequently to him. It was in the dying fire embers, it was in the shadows that surrounded him, and it was in the immutable darkness all around. It was at just this time, just as the day had turned to night and embraced it, and the desert had hushed itself, that Cameron and his mind were attacked by the unyielding ravages of time and memories.
Spirits
Cameron thought about his life back in Peoria, of a girl that he had loved a little too late, one that towards whom he had been wrong, and the girl that he had lost. Cameron had been a gold prospector, a hunter, and an aesthete so far as the eternity stretching in the cold, desert night was concerned.
As his memories were flooding back, something took him by surprise, as he was forced to hush and listen. A coyote's wail was what penetrated his soul. One of the best-rated Zane Grey books.
---
Like a Real Parent
The Mysterious Rider is a novel that many of Grey's fans have called the best Zane Grey book and we can see why. The Mysterious Rider is one of the shortest that the author has written, only one-hundred-and-sixty or so pages, but also one of the best. It was published in 1919.
The Mysterious Rider is set in the year of 1921. Rancher Bill Bellhounds was a man that treated and helped in the childrearing of Columbine in such a manner that the random passerby or spectator would have believed her to be his own daughter. Bill, however, was only her foster dad, and he treated Columbine exceptionally well all throughout her upbringing and childhood. It was this that made Columbine agree to marrying Bill's son Jack.
Heart Wants What It Wants
Jack, himself, was a man on the bottle's wagon, a man that all too often gambled, a man that stole, and a man that was, for all intents and purposes, a cowardly one. In her heart, Columbine has a place for one man, and that one man was none other than Wilson Moore, a cowboy.
It is then that the so-called mysterious rider shows up at the ranch. After this, the tale of Columbine takes a wholly different, but more powerful note. If we were to put Zane Grey's novels in order, this one would surely come out among the top ones.
---
Effects of War
The Call of the Canyon is a contemporary romance story while also achieving the same western genre writing that characterized the author's career. The novel was published in 1924. The year is 1919 and a girl named Carley Burch is living a social life, one characterized by the comfort and the leisure she has with her aunt Mary in the New York City family home.
Carley Burch is a young girl, in fact, one that was orphaned as a child. Carley has a fiancée named Glenn Kilbourne, who has returned with trauma, injuries, and wounds from his fighting on the French side during the First World War. That's why Glenn went to Arizona so that he could recuperate in the harmony of the Flagstaff countryside.
Real Concern
It is obvious, though, in the letters that Carley receives from Glenn that something is odd about Glenn. She feels a need to go out and see how her lover is doing, so she does. When there, Carley stays at a nearby lodge which is owned by Glenn's neighbors, the Hutters.
The Hutters' daughter, Flo, for one, seems to be interested in Glenn. It is here that Carley also meets Raze Huff, a man that is interested in her. A soft, sweet, and touching tale is what one will find among one of Grey's best novels, here. The Heritage of the Desert and The Last of the Plainsmen are two other books written by Zane Grey we really recommend.
---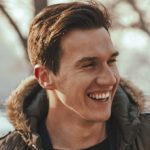 Michael is a graduate of cultural studies and history. He enjoys a good bottle of wine and (surprise, surprise) reading. As a small-town librarian, he is currently relishing the silence and peaceful atmosphere that is prevailing.