Mistress of Mystery
Ever since she first came on the scene, it's been apparent that Laura Lippman is one of THE names in mystery fiction. Her books have won pretty much every award in her field and have been translated into over 25 languages.
Lippman's writing is characterized by its nuanced and complex characters, richly detailed settings, and exploration of themes that some authors wouldn't dare touch. Her stories are known for their incredible plots and inventive mysteries. She's just one of those authors who can create suspense at the drop of a hat. No wonder she's been described as one of the "essential" crime writers of the last 100 years.
---
Best Laura Lippman Books
---
Background
Lippman's mastery of crime writing doesn't come as a surprise when you take a look at her background. Lippman was born in 1959 in Atlanta, Georgia to Theo Lippman (a successful journalist) and Madeline Lippman, a retired school librarian. She went on to graduate from Northwestern University with a degree in journalism and worked as a reporter for the Baltimore Sun for over a decade before turning to fiction writing. Her experiences as a journalist lend her mysteries a certain edge of authenticity.
---
The Disappearance
Often regarded as the best Laura Lippman book, What the Dead Know, is a brilliant mystery thriller that kept me guessing. 30 years ago, two sisters disappeared from a shopping mall without a trace. No bodies, no witnesses, no suspects, no hope.
Then one day, a disorientated woman staggers from a rush hour hit and run claiming to be one of the "Bethany Sisters". Her story is full of holes, she has no evidence, and she's pointing the finger at a beloved Baltimore cop. The police still have more questions than answers and must work together to try and find the truth.
The Investigators
What makes this one of the most popular Laura Lippmann books is how she deftly moves back and forth across the decades and from different points of view. We get to examine the mystery not just from the point of view of the Bethany sisters, but Chet Willoughby, the case's original lead detective, as well as Detective Kevin Infante, his modern-day counterpart. With each point of view, Lippman drops clues that add up to the novel's big reveal.
The novel has a large cast of characters and Lippman succeeds in creating fully-realized characters that feel like real people. The writing is sharp and insightful and the twists keep coming. A true masterclass in the mystery genre. No wonder so many people think it's the best Laura Lippman book.
---
The Businessman
In After I'm Gone Lippman tackles another strange disappearance and how it affects those left behind. Felix Brewer disappeared on the 4th of July 1976. He left behind a loving wife, three beautiful little girls, and his mistress. He also left behind some very confused policemen who had been about to arrest him for his "not exactly legal" business dealings.
Laura Lippmann makes this one of her top books, however, by turning the mystery on its head. She quickly reveals how and why Felix disappeared. Instead, the mystery picks up ten years later when his mistress, Bambi, disappears too. Everyone presumes she left to join Felix. Until her body turns up in a secluded park.
Cold Case
This is where our detective, Robert "Sandy" Sanchez comes in. He's a cold case specialist, and now, 26 years later, Bambi's murder has dropped on his desk. Felix left five women behind and only 4 remain. Did one of the other 4 have something to do with Bambi's death?
After I'm Gone is taut and suspenseful, with each chapter revealing new twists and turns. The women who make up the heart of the book are complex and fully realized with their own dark secrets and motivations that drive Lippman's plot ever onwards. It kept me guessing, and hooked, until the very end. It's one of the best-rated Laura Lippman books for good reason.
---
True Crime
Lady in the Lake is without a doubt one of Lippman's most ambitious works. Inspired by a real cold case, the story investigates the drowning of Cleo Sherwood, an African- American cocktail waitress. Set in Baltimore in 1966, the book follows Madeline Schwartz, a former housewife who has left behind her husband and son to work for a local paper as an investigative reporter.
Madeline is instantly drawn to the Sherwood case, which is good because thanks to 60s racism and classism, no one else seems to care. Madeline is like a bull in a China shop and will do whatever it takes to find the truth. Unfortunately, this means she often misses what's right in front of her. In the end, she may end up doing more harm than good.
Experimental
Lady in the Lake is a fascinating book. Lippman once again plays around with different perspectives and the story is told through numerous voices. Mainly that of Madeline, but also periphery characters who only have a passing connection to the case. Most interestingly, Madeline is haunted by the ghost of Sherwood herself, who follows the amateur detective around making acerbic comments on Madeline's "unique" style of investigation.
Lady in the Lake is what happens when an established writer dares to experiment and succeeds. It is without a doubt one of the best books by Laura Lippmann. It's both a unique look into the racism, classism, and sexism of 60s America and a super stylish and suspenseful period mystery. Whenever Laura Lippman books are ranked, this one should be right near the top.
---
The Letter
Eliza Benedict has everything she's ever wanted. A quiet, ordinary suburban life with a successful husband and two beautiful children. Then she gets a letter from Walter Bowman, the last person she ever wanted to hear from. He's seen her photo in a magazine and he wants her to know he remembers their time together.
Years ago, when Eliza was only 15, she was kidnapped by this monster and held hostage for 6 weeks. He had other victims and now Walter is sitting on death row, awaiting his fate after the rape and murder of his final victim. Eliza knows he's still dangerous, even locked up behind bars, but makes contact anyway. She's always wanted to know why he let her live all those years ago.
The Secret
It soon becomes clear that Walter doesn't just want to reminisce about old times. He's teamed up with an advocate and is trying to dodge the executioner. They need her help and he wants Eliza to know that he knows the terrible secret she's been keeping hidden all these years.
The way Lippman deftly handles some very dark, disturbing, and sensitive themes makes this one of the best Laura Lippman novels. The book is exciting but still careful not to glamorize the real people Walter is based on. Another excellent mystery thriller by Lippman that kept me engrossed from beginning to end.
---
Summer Fun
Lippman has written a lot of books, but none of them are quite like Sunburn. A spicy blend of noir, mystery, character study, and sex. Set in a small Delaware town during a hot summer, the story follows Polly Costello, a woman on the run from her past, and her affair with Adam, a man with secrets of his own.
The two set out on a steamy affair but each is keeping secrets from the other. Dangerous, deadly secrets that begin to build up as the couple spends more time together. Just as what started as a torrid affair is blossoming into something more, someone dies. Polly and Adam must face the skeletons in each other's closets and discover just how well they truly know each other.
Blending Genres
Once again, Lippman's greatest strength is her willingness to experiment. What makes this one of the best Laura Lippman books is how she blends the conventions of classic noir with a feminist sensibility. She subverts traditional gender roles and power dynamics, creating a fascinating and nuanced exploration of desire, deceit, and betrayal.
If that all sounds a little too pretentious, don't worry. The book still has the typical Lippman plot twists that will keep you guessing. The novel follows multiple perspectives and timelines which help create a narrative that is full of suspense. Polly and Adam don't know if they can trust each other, and neither do we. Unfolding like a puzzle, each new piece reveals more about our main characters and their secrets. A must-read for mystery fans.
---
The Madam
And When She Was Good is a tale of family drama turned up to the max. It follows Heloise Lewis, a suburban madam who behind closed doors runs an extraordinarily successful escort agency while to the outside world being the perfect soccer mom.
Heloise had a tough upbringing and fled to Washington years ago. She ended up working at a local strip club and turning tricks for a thug named Vic. But just as she discovered she was pregnant with Vic's child, he was sent away for murder. Heloise took over Vic's business making it a runaway success.
The Murder
Heloise has crafted a seemingly perfect life for herself. Successful Madam behind closed doors, a soccer mom, and a government lobbyist to the outside world. But then, another suburban madam turns up dead and Heloise realizes that everything she's built is at risk. Even worse, Vic is about to be released and he has no idea what she's been up to, or that he has a son.
The novel is a fascinating exploration of the gender and power dynamics that underpin Heloise's world. The book is both a compelling crime novel and a nuanced feminist exploration of female agency. The best Laura Lipmann books do more than just tell a good story, and this is one of them.
---
Short Stories
Season Work is perfect for fans of mystery thrillers who don't have a lot of time on their hands. The book is a collection of short stories and novellas joined by one common theme, the different seasons of the year. Even better, the first two stories bring back this author's fan-favorite detective, Tess Monaghan, star of the best Laura Lippman book series.
The stories make an exciting mix and cover everything from small crimes like petty theft to disappearances and murder. Fans of Lipmann's work will also find cute little easter eggs, like the fact that the third story features a cameo by Tess's parents.
Condensed Perfection
This is the latest book by Laura Lippman and it's good to know that despite having released over 20 full novels, she's still full of new ideas. Each story is full of what makes Lipmann a great mystery writer: an intricate plot, detailed and realistic characters, and tight, excellent pacing.
It's hard to pick a favorite among the book's shorts, but the previously unpublished "Just One More" is a highlight, as are the two Tess shorts. As a fan of the best Laura Lippman series, it's always good to see more of Tess. Each story offers a glimpse into the lives of ordinary people dealing with extraordinary circumstances, making Seasonal Work a typically compelling and thought-provoking read.
---
A New Setting
Fans of Lippman will recognize that her books are almost universally set in Baltimore and that she's mastered describing the city. Wilde Lake is refreshing because Lipmann has chosen to leave her familiar haunt behind to explore a new setting, Columbia, Maryland.
The novel follows Luisa Brant, her country's first female state attorney. She's young and keen to make a name for herself and makes sure her first case is a big one, trying a mentally disturbed drifter accused of strangling a woman to death in her own home.
No Sure Thing
At first, it seems like a slam dunk, but the case soon begins dredging up old memories of Luisa's past. When she was just a girl her brother, AJ, saved a friend by killing another man. But the more she learns about this case the more she questions the events of that long-ago night.
Old tragedies affecting families is a common characteristic of Lippman's books. This time she uses it to great effect, creating a psychologically complex story all about a woman questioning what she thinks she knows. Not only does Luisa doubt her memory, but she also doubts the legal system that has become her entire life. Another brilliant Lippman thriller, this time with an intriguing psychological twist.
---
Killer Children
Every Secret Thing is a story about two killers, Alice, and Ronnie. One day Alice and Ronnie find an unattended baby, Olivia Barnes, sleeping soundly in her carriage. Shortly afterward they're tried and convicted for their part in the baby's heinous murder. The twist? Alice and Ronnie are still children themselves.
The two spend the next seven years in juvenile detention. Shortly after their release, another young child, Brittany, goes missing. Soon all fingers are pointing at Alice and Ronnie and they're being hunted by both the police and the press. Have they done it again? Detective Nancy Porter and disgraced journalist Mira Jenkins are looking for the answer.
Rich Characterization
Most novels by Laura Lippman are character driven and this is true for Every Secret Thing. What's especially impressive here is how she fleshes out both Alice and Ronnie. Lippman delves deep into their psyches, exploring their motivations and the circumstances that led to their heinous crime. She manages to make them well-drawn and sympathetic where other writers might have failed to do so.
I won't spoil here whether Ronnie and Alice are guilty or not. Lipmann likes to keep us guessing. Lippman excels in showing the good and bad in all her characters and no one escapes Every Secret Thing wholly innocent or guilty. It's a tight, compelling mystery thriller that stayed with me long after finishing it.
---
Marital Woes
Slow Burner is a little smaller in scale than Lippman's usual fare. It revolves around the marriage of Liz Kelsey and her feckless husband, Phil. Their marriage has always been unstable, but Liz thought the worst of their problems was behind them. That is until she finds her husband's secret burner phone.
Liz knows it's a bad idea but can't resist spying. On it, she finds a string of suggestive texts from the very woman who caused their marital woes in the first place. Yet to Liz, knowledge is power and the reader is left guessing how she'll use it against her husband.
Satisfying
Slow Burner is a short novella that can either be read on its own or as part of Lippman's larger "Hush" collection. As such, it seems unfair to compare it to her longer works. Everything about the story is smaller and tighter.
Slow Burner isn't the best Laura Lippman novel, but it's a great bite-sized treat. Much like the stories found within Seasonal Work, it showcases everything Lippman does so well. It's a satisfying read that will leave Lippman's audience hungry for more.
---
Final Thoughts
Laura Lippman book lists tend to focus on the Tess Monaghan series. While these might be the best-selling Laura Lippman books, the truth is that many of her best books lay outside of this series. Lippman excels at writing exciting, intricate characters with depth and it feels like she gets to stretch her legs when she leaves Tess and her world behind.
Lippman is one of the great mystery thriller writers of our time. She's gifted at writing tightly-paced plots and intertwining them with deeper themes. What could feel pretentious is only ever entertaining. She's the perfect author for mystery fans who like stories with brains and heart.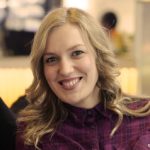 Alissa is an avid reader, blogger, and wannabe writer. (She's a much better cook than a writer actually). Alissa is married, has one human, one feline, and two canine kids. She always looks a mess and never meets a deadline.