A Dream Realized
In an interview, John Hart once said he had a singular dream, "to write well and to be published well." Few people get to fully realize their dreams, but Hart is one of them. This master of gritty mystery-thrillers is the author of six New York Times best sellers and is the only author to have won the Best Novel Edgar Award for consecutive works. He's won countless other awards and his works, characterized by complex characters, intricate plots, and evocative descriptions of the American South, have been translated into over 30 languages and are sold in over 70 countries.
The Background
Born in 1965 in Durham, North Carolina, Hart graduated from Davidson College in 1988 with a degree in French Literature. After studying law at the University of Virginia he practiced law for several years but soon found his heart wasn't in it. He returned to his love of literature and released his first novel, The King of Lies, in 2006. Ever since he has gone from strength to strength as a writer and John Hart book reviews have sung his praises ever since.
---
Best John Hart Books
---
Lost Sister
The Johnny Merrimon series consists of two books to date, The Last Child, and The Hush. The Last Child, one of, if not the most popular John Hart Books, follows the tale of 13-year-old Johnny Merrimon who has lost his twin sister, Alyssa. Johnny and his sister were as close as can be until one day she vanished into thin air.
The book kicks into gear a year later. Everyone has given up looking for Alyssa and Johnny feels betrayed and alone for the first time in his life. The only person he can still trust is his best friend, Jack. Together the two of them must delve into their seemingly idyllic town's seedy underbelly to uncover the truth.
Innocence Lost
The Last Child is widely considered to be the best John Hart book and it's easy to see why. At its core, the Last Child is a coming-of-age story for Johnny. As he uncovers the truth about his sister's disappearance, he must leave his innocence and childhood behind if he wants to survive.
The top John Hart books balance the light with the dark and the same is true here. Johnny's plight might seem desperate, but it is never hopeless, keeping the reader engaged. However dreadful things got for Johnny and his friend, I never wanted to put the book down.
---
Isolation
The Hush kicks off ten years after the Last Child. Following the thrilling events of the first book, Johnny has decided to live in isolation far away from the media and the people obsessed with his earlier exploits. Living on six thousand acres of once-sacred land, Johnny thinks he's finally found the peace he deserves as he attempts to heal from the events of ten years prior.
But then a new threat arises, and poor Johnny is once again dragged into a world of darkness and danger. Jack and several other key characters from the first book must come to his aid so that they can save Johnny once and for all.
Vivid Setting
While the books tell largely standalone stories and can be read apart, they're best read as a series. Both are brilliant mystery thrillers that feature atmospheric settings and vividly drawn characters. Johnny in particular is a complex and compelling protagonist whose sheer resilience and willpower make him easy to root for.
This makes the sense of tension and foreboding that Hart constantly creates even more palpable. No one feels safe in either book. These are two of the best John Hart books and both are impossible to put down. For fans of John Hart, this is without a doubt the best series.
---
A Long Road
Redemption Road is a very dark, winding story with the hope of light at the end. Our lead protagonist is disgraced police officer Elizabeth Black. As we meet her for the first time she's been furloughed after pumping 18 bullets into a pair of rapists. Some see her as a hero, others as yet another example of police brutality.
Black is in love with another disgraced cop, Adrian Wall. He's about to be released from jail for the murder of a woman called Julia Strange. Black thinks he's innocent, but she's just about the only one. As Wall awaits his release, Julia's husband and son, both of whom have a few screws loose, are waiting to exact their revenge. Four characters are joined by tragic circumstances, all in need of redemption.
The Bogeyman
This is a mystery thriller, so of course it becomes clear early on that Wall isn't this novel's big bad. There's a bogeyman hiding in the shadows, kidnapping and killing innocent women. If our unlikely heroes want their redemption, they must find and apprehend him.
The identity of this bogeyman isn't particularly hard to guess, but strangely for a mystery thriller, this doesn't really matter. It's the themes of police corruption, troubled upbringings, and overcoming discord that makes this book so compelling.
Light
What makes this one of the best books by John Hart is that he never lets the grim themes overburden the reader. Yes, this is a book full of rape, murder, and various kinds of abuse, but at its core, it is a book about hope.
It's a balancing act to pull this off and Hart succeeds 100%. The protagonists are deeply flawed, and some of them have done terrible things, but Hart makes them all feel exceedingly human. We can't help but root for them. After the book's action-packed climax, it ends with a sweet epilogue, that despite all the darkness, feels earned.
---
The Orphanage
Iron House, one of the best-selling John Hart books, is the tale of two brothers doomed to take vastly different paths. Michael and Julian are two orphans forced to live out their days in a bleak, almost Dickensian orphanage high up in the mountains of North Carolina. Every day is a struggle against countless acts of cruelty, perpetrated not just by the orphanage's vindictive management, but by the other residents as well.
Michael, a tough-as-nails 10-year-old, can handle these harsh conditions just fine, the same cannot be said for his more sensitive sibling. Every day Julian is tormented by cruel bullies and his brother must come to his rescue.
Separation
One day things go too far and one of Julian's tormentors winds up dead. Michael must make one final sacrifice for his brother, cover for him, and flee the orphanage. Soon after Julian's luck changes and he is adopted into a wealthy family, living in the lap of luxury. Michael on the other hand ends up on the streets. Here he is taken under the wing of a notorious crime boss who teaches him how to harness his violent talents to rise through the ranks of New York's underworld.
Twenty years later, Julian is a successful author and Michael is a made man. But things are about to change. Michael meets a good woman who makes him want to be a better man. Unfortunately, his new boss has other plans. At the same time, Julian is unable to let go of the bullies who tormented him for all those years.
Family Thriller
As one brother seeks redemption, the other seeks revenge and both feel themselves being called back to Iron House for one final confrontation. Iron House takes a handful of cliches and remixes them into something new and exciting. The plot is filled with unexpected twists and turns, leaving the reader constantly kept guessing. The excitement is constantly dialed up to 11.
If I ranked the John Hart books in terms of blood, sex, and violence then Iron house would be right at the top. But it never feels gratuitous. Iron House is a brilliant blend of family saga, mystery novel, and thriller. Its exploration of the nature of family, love, and loyalty gives it plenty of heart amongst all the violence.
---
The Innocent
The protagonists of the best John Hart novels all tend to be incredibly similar. Tortured souls haunted by the abuses of the past, looking for forgiveness/ redemption. Adam Chase is no different. As a young boy, he was forced to experience abuses that no minor should, leaving him scarred to the core. Rather than destroying him, he grew up a fighter with a violent streak.
This streak lands him in trouble when as a young man he's charged with, but ultimately acquitted for the murder of a local football hero. Despite his acquittal, the town isn't convinced and Chase is forced to leave the only home he's ever known, and his sweetheart, for the dark streets of New York.
The Return
Chase returns five years later, ready for a fight. Within hours he's been beaten bloody and confronted by those who abandoned him years ago. The only person he can turn to is his ex-sweetheart turned cop, Grace Shepherd. Even she's not too pleased to see him.
Soon bodies start piling up and all fingers are pointing at Chase. But he knows differently. He must fight not just to prove his innocence and reclaim his old life, but for the survival of himself and those he still holds dear.
Darkness
Down River is full of violence, fear, murder, and a fair heaping of sensual heat. It delves into the darkest sides of human nature and drives its cast of offbeat characters right to the edge of sanity. It's perhaps the most psychologically driven of Hart's books.
Yet, like the best novels by John Hart, the book has heart and soul. This is a book about the power of forgiveness and the extremes good people will go to for the ones they love. This is a thriller that will make your heart pump, pulls at its strings, and leave you thinking long after you've turned the final page.
---
War
In The Unwilling, the latest John Hart Book, the author tackles themes at once familiar to those who have read his earlier works, but this time he does so within a historical backdrop, the Vietnam War. The story follows young Gibby, an impressionable high school senior, whose two older brothers went off to fight in the Vietnam war. One died and one, Jason, returned a changed man with little but a dishonorable discharge and a stint in prison to his name.
Upon leaving prison Jason tries to reconnect with his little brother by taking him for a day by the lake, inviting a couple of lusty older women with a taste for fresh meat as an extra incentive. On their way, the foursome comes across a prison transfer bus on an empty country road and things soon go sideways.
Secrets
One of the women taunts the prisoners, who then riot. As the dust settles one of the women has been brutally murdered, one has been kidnapped, and Jason is left taking the rap. It's down to Gibby to clear his brother's name.
Doing so means delving into the sordid secret life of a brother he barely knows. Jason is neck-deep in guns, heroin, and an outlaw motorcycle gang. Gibby's investigation leads him to the truth about who the murderer really is, why his not-so-innocent brother was framed, and why a deadly criminal mastermind wants him back in prison.
Thrilling Blend
The Unwilling starts out as a family drama, then morphs into an outright horror novel before settling into the familiar groove of a John Hart mystery thriller. As is typical of Hart what could have been an overly dark book is balanced by an abundance of heart.
This might not be one of the best-rated John Hart books, but there's plenty to enjoy here. Crime fiction has rarely been so raw or emotional as Hart explores the ties that bind us and how trauma can turn good men into bad.
---
The Lawyer
Hart's debut novel, The King of Lies, has everything you might expect from his breakout novel: family drama, a murder mystery, people with tragic backgrounds and character's trying to clear their names. In other words, it's classic Hart.
This time our protagonist is Jackson Workman Pickens, or Work to his friends, a tired man trying to hold together the loose threads of a depressing life. He has a failing law practice, a wife who doesn't love him, and an estranged sister who shares his scars from a childhood full of trauma.
The Disappearance
Workman has lived his life in his father's shadow. When his father disappears, leaving him the family law firm, Workman hopes it might be his time to shine. But then his father's body turns up and Workman and his sister become prime suspects.
Workman knows he's innocent, but what about his troubled sister? His father made her childhood a living hell. He sets out to discover the truth and soon wishes he hadn't. As he fights to clear his and his sister's names, he is forced to reckon with the mistakes of his past and look past his self-pity to accept that perhaps he isn't as innocent as he likes to think.
Familiar Themes
On its own merit, The King of Lies is an exciting read and Hart does a good job of keeping us guessing as Workman delves deeper and deeper into his father's disappearance. But at the same time, this isn't the best John Hart book.
Everything Hart does well here, he has done better in his other books since. Anyone reading the John Hart books in order will see how he has grown as an author since writing The King of Lies. Still, that's saying a lot when you consider the book is a best seller and winner of the 2007 Gumshoe Award for Best First Novel.
---
Final Thoughts
If you're looking for dark, gritty crime thrillers that can also bring a tear to the eye, you can't do better than the books on this John Hart book list. Hart is a master at balancing light and dark. He might put his characters through the wringer but it never feels gratuitous or sadistic, they always come out better, redeemed.
Similar books by lesser authors would be too dark and brooding. But Hart keeps his books fun with enough sex and violence to keep the blood pumping. I can't recommend his works highly enough.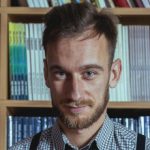 Robert is a science fiction and fantasy geek. (He is also the best looking Ereads writer!) Besides reading and writing, he enjoys sports, cosplay, and good food (don't we all?). Currently works as an accountant (would you believe that?)