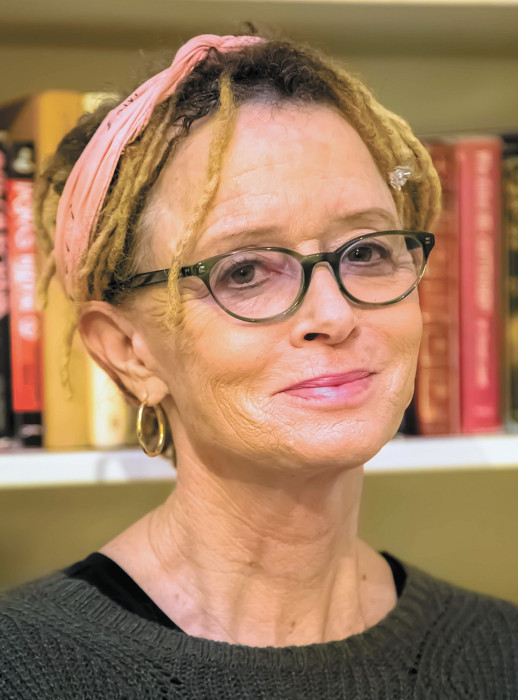 Born to Write
Anne Lamott was born in 1954 and has published many novels and non-fiction books throughout her career as an author; she has many titles on her book list. As a student at Goucher College, she was a journalist for two years for the college newspaper. Her father was also an author; as a matter of fact, her first book was written in honor of her father after he was diagnosed with brain cancer.
Anne Lamott was married for the first time in 2019; she has one son and one grandson who she enjoys spending time with when she is not writing. Not only is she a successful author, but she has also made a debut as an actress. She was featured on the show The Midnight Gospel, and she also has her very own documentary entitled Bird by Bird with Annie: A Film Portrait of Writer Anne Lamott.
The People's Author
Due to this documentary, Anne Lamott is sometimes called "The People's Author" by her fans. Anne Lamott is the proud author of seven novels and a dozen non-fiction books. She is known for writing about themes that many people can connect with: motherhood and alcoholism are only a couple of examples. Here we have ranked some of the best Anne Lamott books available.
---
Best Anne Lamott Books
---
The "Bird by Bird" Method
Possibly the best Anne Lamott novel was written for anyone who has dreams of being a professional writer since it is chock full of tips and tricks meant to help people become better writers. The title of this book comes from a cute story in Anne Lamott's childhood about a school report on birds. Her brother was overwhelmed by his report, and her father calmly told him to take it bird by bird.
This soon became Anne Lamott's personal motto for writing, and she soon decided to put this method onto paper and share it with her fans. This book covers important topics that every writer struggles with at one time or another: writer's block, plot development, and first drafts are just a few examples of what Anne Lamott covers. This book is for anyone who has ever wondered if they have what it takes to be a writer.
How to be a Writer
Anne Lamott has a certain way of using humor to get her points across that truly makes them stick in the reader's mind for a much longer time. Her autobiographical stories will show you that, as a writer, it is perfectly fine to go through bouts of faith, jealousy, fear, and whatever other emotions you might go through. The important thing is that you keep writing. As Anne Lamott says: "You can either type or kill yourself." This is easily one of Anne Lamott's most popular books, based on the book reviews available.
---
Not Your Typical Parenting Book
Anyone who has had children remembers wondering how on earth they were going to be able to make it through the first year with their sanity intact. Luckily, you are not on your own. In fact, so many people feel this way that Anne Lamott decided to write a book about it. And it is not your typical parenting how-to book.
You are Not Alone
This is simply a collection of journal entries throughout her son's first year of life. And that means that you will get a real, honest look at the first year of motherhood through the eyes of a hilarious single mother who also happens to be an ex-alcoholic. After reading a typical parenting book, you may wonder if your feelings of frustration and exhaustion are normal; after all, that book did not mention any of that! No worries! Anne Lamott makes sure that you know it is alright and that it is normal to feel these things.
You may even have thoughts you feel bad for having, which are probably just the result of sleep deprivation. Once again, Anne Lamott tells you the stories of her dark thoughts, and that calmly lets you know that you are not alone. Parenting is hard, and you do not need anyone making you feel bad about the job you are doing. Instead, read this top Anne Lamott book and sleep a little easier tonight (if your baby lets you!).
---
A Description of Faith
If you have already read any other of the best-selling Anne Lamott books, you may be wondering how she got such an amazing outlook on life. Through the pages that she writes, you are able to feel her generosity and big-heartedness, and it makes you feel as though you know her personally.
A Spiritual Journey
In this book, Anne Lamott shares some of her spiritual journey, making it easy for the readers to see where her amazing qualities come from. She describes all of the bad choices that she has made throughout her life, as well as how those choices helped lead her to the right path. Instead of a leap of faith that got her where she is now, she took instead a "series of staggers" in her faith.
She makes it a point to use this book to tell the story of how she learned to shine brightly even in the darkest areas of her life. Of course, as is usual for Anne Lamott, she uses humor, wisdom, and all of her personality to make the reader feel like they truly know and understand her. Most importantly, Anne Lamott has a special way of making each and every one of her readers feel like she knows them and like they are not alone.
---
Another Description of Faith
One book full of Anne Lamott's thoughts on faith was simply not enough! She has plenty more to stay in this continuation of the previous book, and she does so in the same way that all of her fans absolutely love. In this book, Anne Lamott not only talks about her personal walk with faith, but she also talks about the world's walk with faith as a whole.
Someone Understands
For instance, Anne Lamott covers global subjects that cause all of us some level of anxiety: war, terrorism, and environmental destruction are just a few of the examples that are used. And they are subjects that we all worry about to varying degrees. Anne Lamott ties these global matters into her own personal pressures that are put on her faith. Her mother is in the midst of struggling with Alzheimer's, she is getting older herself, and her son is an adolescent (which is always a reason for concern).
These are all subjects that many people around the world struggle with and worry about, and Anne Lamott has a wonderful way of comforting others through her writing. She lets us all know that we are not alone in our struggles; many people around the world are dealing with the exact same issues as we are. And, sometimes, just knowing you are not alone is most of the battle.
---
Three Important Things to Remember
We all have difficult days and times in our lives when we are not sure that we can make it through. Luckily for us, Anne Lamott has decided to share with us her secret recipe for the three short prayers that can help you get through any rough period in your life.
First of all, if you are going through a time when you are not sure you can make it to the other side, you must ask God for help! It is alright to ask for help, and we all need help sometimes. So do not be afraid to ask Him for what you need.
Take Some Time
Next, when something good finally happens during these hard times, it can feel as though the sun has finally come out after months of darkness. If this is how you are feeling, make sure to tell God thank you! During rough patches in our lives, even the small victories can seem like a brand new day is dawning. Learn how to appreciate that feeling and how to show that appreciation.
Lastly, sometimes all we need to do is literally slow down and smell the roses. Take the time to look around you and say "wow, I live in a beautiful world." This will help you put in perspective that maybe everything is not quite as bad as you have convinced yourself it is.
---
The Third Description of Faith
Yet another collection of thoughts about faith brought straight to you from everyone's most down-to-earth author. Get ready to learn even more insight from Anne Lamott that will make you stop and think, make you laugh, and maybe even make you cry. This popular Anne Lamott book covers a plethora of subjects that we all have to deal with throughout our lives: parenting, politics, and falling in love are just a few examples of the subjects that Anne Lamott touches upon.
Perhaps the longest journey that we all make, and the most rewarding, is learning how to become the person that we are meant to be. This involves a lot of self-reflection and change, and your work might never be done. But it is well worth it to always strive to improve yourself.
Important Lessons to Learn
Anne Lamott uses fun and entertaining stories to relay the point that there are more important things in life than the day-to-day stresses that we have to deal with. Our lives are more important than our to-do list, and Anne Lamott always finds a way to relate with her readers in order to pass her messages along. Though her views on faith may be a little unconventional, they are also quite relatable and make many of her readers wonder if they too might be a little unconventional.
---
Do Not Despair
No matter how discouraged we might feel, it is important to remember that we were not made to despair. We all have wisdom and hope that is inside of us; they might be buried deep in some of us. But we have the power to bring forth that hope and that wisdom, and Anne Lamott is nice enough to give us a few tips to do so. Remembering and using that wisdom and hope can improve our lives more than you could imagine.
She also makes sure to remind us to look around and cherish what we have in our life. One of the hardest lessons to learn in life, and one that Anne Lamott also covers in this best-rated book is that you cannot make someone change. People will not change until they are ready to change, and not a moment sooner. These are just some of the nuggets of wisdom brought to you in Anne Lamott's latest book.
Like Talking to a Friend
As always, Anne Lamott puts to use her writing skills in such a way that you never feel like you are reading a stuffy old book. Instead, you feel like you are sitting right next to her, listening to her talk about her thoughts to a group of friends. Though some of her views may come across as odd or eclectic, she presents them in such a way that makes you accepting and respectful of her views and gives you the idea that she would treat your ideas in exactly the same way.
---
How to Navigate a Rough World
The world can be a hard place sometimes. Things may not always work out in the way that we hope, and sometimes your entire life can seem unbalanced. So what do we do when we come across these times? How can we put our lives back into balance? Luckily, we have Anne Lamott to help us answer these tough questions.
How to Handle Our Feelings
This particular book can be seen as a follow-up to Help, Thanks, Wow, and it is often seen as just as, if not more helpful than that book. The main theme of this book is how to find peace and a deeper meaning in our lives when everything may seem completely hopeless. If you have ever been told that you are too emotional or that you should "just get over it," Anne Lamott uses this book to let you know that it is alright to have your emotions.
It is even okay to sit in those feelings for a little while; in fact, it is downright healthy sometimes. It is also okay to feel the injustices of the world and grieve for them, even if there is very little or even nothing at all that we can do about them. In fact, our strong feelings show that we are sympathetic and compassionate in a world that often is not.
---
Showing Mercy
Let's face it: showing mercy can be a very hard task at times, especially when someone has wronged us in some way. But sometimes, it is our own stubbornness getting in our way. Sometimes, it is as easy as saying "I am going to show this person some mercy." Sometimes it is just a matter of giving yourself permission to let go of the hurt and the pain and instead show the mercy that God encourages us to show.
Once we allow ourselves to show mercy, we can then use that mercy to open up more honest communications with each other. Anne Lamott mentions that "kindness towards others buys us a shot at a warm and generous heart." And who doesn't want that?
Classic Anne Lamott
As always, this book is chock full of Anne Lamott's classic style of humorous honesty, mixed with the perfect measurement of wisdom. If you have been struggling with forgiveness and grace, this book is sure to teach you everything that you need to know about getting on the right track. Remember: without forgiveness, it is difficult to move on with your own personal growth.
---
From Motherhood to Grandmotherhood
You read that right! Where we covered Anne Lamott's journal of her own son's first year of life, we are now treated to a new book about her experience as a grandmother. Not to mention that her own son is only nineteen years old, which means that she may have to be extra involved and helpful in her grandchild's life.
This collection of journal entries covers topics such as changing roles from mother to grandmother, navigating her relationship with her grandson's mother, and reliving times past as a new mother herself. Anne Lamott uses her skill with words to relay feelings that many people in the same boat have felt before her. And, as always, this skill makes her more relatable and real to all of her readers. This book is perfect for anyone who is about to become a grandparent themselves.
Though we have covered all of Anne Lamott's top-ranked books here, it is important to remember that she has plenty of other works that are worth reading. As a matter of fact, we have only covered non-fiction here; Anne Lamott is also responsible for several amazing novels such as Hard Laughter (which is often considered her best novel), Crooked Little Heart, and Imperfect Birds.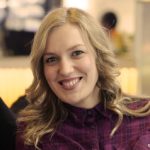 Alissa is an avid reader, blogger, and wannabe writer. (She's a much better cook than a writer actually). Alissa is married, has one human, one feline, and two canine kids. She always looks a mess and never meets a deadline.