---
Best Dark Romance Books
---
Means of Escape
Romance novels are a brilliant way to escape from the depravities, unhappiness, and bleakness of life. Our lives seldom, if ever, go the way that we would like them to; maybe our partner is causing us a headache or two, our love life is nothing to brag about, our job is a boring, mundane position that we loath and hate, or maybe just things are too monotone.
In these moments, people try to find a way to escape. Be it by way of a TV, the cinema, YouTube, podcasts, or, our personal favorite, books, we are all liable to get away from certain things. Picking up a romance novel allows the reader to step into a dimension where things are a lot brighter than ours most of the time.
A Bit More Spice
In the beginning, things can be hard even in the romance novel's world, but they get better. Dark romances, however, are for those that want to have a lit bit more spice and a bit more of a grimmer, darker aura in their stories. This is why we are going to be counting down our picks for the best dark romance books.
---
Monsters in the Dark Series
Pepper Winters is a terrific novelist who comes from Hong Kong. The Hongkongese and American writer has written a lot of novels and all are loved, but what we will be focusing on right now is her book named Tears of Tess. It was released in 2013 and is the first in the series named Monsters in the Dark.
Tess Snow
The titular character, Tess Snow, is in her twenties. She is a student and she lives together with her boyfriend. Brax, the guy in question, always does his best to make Tess happy. One facet of their life together that he somehow doesn't cut it in the bedroom. Tess wants to have Brax enter her world of erotica and she is sure that going on a journey to Cancun will speed it all up.
We see that Tess is a fan of the more lecherous parts of life, with a potent hunger. However, she got more than she bargained for when she found herself taken and captured by someone. Soon enough, Tess is sold away.
Speak of the Devil
When she finds herself in her possessor's home, Tess notes that it is a singularly spacious and beautiful home. Who could be the owner, though, Tess questions. Speak of the devil as he waltzes in. We come to know him as just Q.
If anyone had expectations that he would treat her kindly, all of them are to fall into the water. Months and months go by as Q has his way with Tess, though the lines between compassion and passion are often blurred. Tess comes to view him as someone she feels infatuated and attracted to. We won't spoil everything, but this is one brilliant story.
---
The Dark Duet Series
J. Roberts is a talented novelist born and raised in Los Angeles, California. Roberts' works are always mesmerizing, but our pick for the best dark romance books from her oeuvre is none other than Captive in the Dark.
Caleb and Olivia
The main characters of Captive in the Dark are Caleb and Olivia. Caleb, as we observe, has been through a lot. Even before he was in his teen years, Caleb was kidnapped and abused. This portion of his past is one that haunts him ceaselessly and he has vowed that he will find the man that took him and have his vengeance.
In order that he doesn't fail, Caleb dips his toes in the very thing that afflicted him: Caleb abducts people and uses them as pleasure slaves. He has abducted a lot of people throughout the years and the next on his list is Olivia.
Revenge
He knows that Olivia has lived a poor life and that the police won't come looking for her, so it allows him to not worry about that aspect of it all. He wants to have Olivia sold to the man that took him so many years ago and finally have his revenge.
However, while we regard Olivia as a human being and a realistic character, Caleb doesn't. With time, the two seem to have developed a relationship, a hush-hush one, though a veritably close one. How the story progresses, we can't give away, but the novel is genuinely superb and we recommend picking it up.
---
Twist Me Series
Twist Me is a novel that was written by the adored writer Anna Zaires. Zaires' works have not ceased to amaze ever since her debut and her fans can't wait for her next novel. Twist Me book was released in 2014 and it is a part of a series also named Twist Me.
Nora Leston
Nora Leston is the protagonist of Twist Me. Nora is still a teenager; and will be for a year or two more, in fact. Accordingly, Nora has not lost her v-card, which comes up later in the novel. Nora finds herself at a bar, not doing anything in particular.
Her idleness is interrupted as she catches the stare of a man and she stares back. The man could not be any more perfect and Nora is attracted to him, but it's only a moment and then she gets back to her date. Soon enough, something befalls Nora, and her life is changed thenceforth: she is kidnapped.
Julian Esguerra
Nora tries to get away, but all of her attempts are completely futile. Nora is taken to a faraway island she finds out that the man that abducted her was the same man that she locked eyes with. Nora discovers that the abductor, Julian Esguerra, is a dealer of arms.
This fact makes the reader feel even more uneasy. What Julian has in store for Nora is something extremely perverted. Where his mind is at and why he has abducted Nora, we find out soon after. We also learn that Nora might not be as innocent as she seems. Nevertheless, Twist Me is a great book and we suggest picking it up as soon as possible.
---
Indebted Series
Pepper Winters finds herself on our list of the best dark romance books once more. This next entry is called Debt Inheritance and is the first in a series named Indebted. Debt Inheritance was released in 2014.
Nila Weaver
Protagonist Nila Weaver has not had it easy in her life. Her sibling and her dad are both excessively overprotective of her. She seems to be at the heart of the things that happen in their family. On the plane of her own needs and urges, Nila boasts just a single sexual encounter and even that wasn't anything special.
Soon, the obstacle-riddled life of Nila presents her with a new obstacle. The family of Nila is indebted and someone has come to take the payment: Nila. This someone is named Jethro and with him, Nila is forced to leave for England.
Grim Prospects
Initially, there persists a hope in the reader that Jethro will be kind and loving towards Nila, but we are soon proven to be completely wrong. What is in front of Nila is nothing short of terrible trouble and a life of servitude if she doesn't find a way to free herself since no one else will.
With time, though, a bond might be beginning to form between them, though there is a long way to go before things start going in Nila's favor. We're not going to spill the beans on what happens next, but we will say that the reader is in for quite the treat with Debt Inheritance.
---
Monster in His Eyes Series
M. Darhower is a very worthwhile authoress. Her stories continue to satisfy readers with their superb storytelling, character-driven action, and a prevailing sense of darkness. Monster in His Eyes, a 2014 publication of Darhower, is the one we will be taking a look at in our best dark romance books review. For more books written by Darhower, take a look at our selection of the mafia romance books.
Karissa
The main character of Monster in His Eyes is Karissa. Karissa, an eighteen-year-old, is accustomed to working for all of the things in life that she just might desire. She got her scholarship from NYU by studying, studying, and studying.
Karissa isn't as popular as the other girls and she doesn't dress like them, either, but she's just happy to have a stable place to live now since she moved around a lot with her mom. Karissa is used to not being noticed by guys, though her eyes are wont to wander.
Ignazio
One such case of Karissa finding herself interested in a guy is on her walk towards her class, she sees a guy that is very handsome, mysterious, and Karissa has got the "hots" for him. She doesn't think about it too much since a guy like him – Ignazio – would never give her the time of the day.
Life in Danger
However, when he starts up a conversation and wants to get to know Karissa, the tables have suddenly been turned. Karissa is very much attracted to and enamored with Ignazio, but his business affairs might be putting her life in danger. But, don't we all love to live a bit dangerously?
---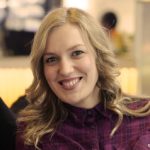 Alissa is an avid reader, blogger, and wannabe writer. (She's a much better cook than a writer actually). Alissa is married, has one human, one feline, and two canine kids. She always looks a mess and never meets a deadline.