Bio
Hoag is an American novelist who is known for many of her popular books including McKnight in Shining Armor, Mismatch, Heart of Dixie, Sarah's Sin, and many more. Hoag was born in 1959 and has always stated that she has wanted to be nothing but a great writer all her life.
Career
She has had the pleasure of achieving several best-sellers, a few in consecutive order as well. She mainly writes amazing thrillers, romance-fiction novels, mystery, and similar genres. All of her stories are known to have a lot of nail-biting suspense inside, so be prepared for that.
---
Best Tami Hoag Books
---
Style
Many of Hoag's books you will find are packed with all of the features mentioned here. She has written lots of both standalone novels, as well as many series that present wonderful stories thanks to the exciting plots inside. So, here are some of the top Tami Hoag books everyone should read.
---
Sam and Nikki
Sam Kovac and Nikki Liska are the main characters in this fantastic thriller where you get to read about these two police detectives and the mysterious adventures they get to experience throughout the series. This Tami Hoag series contains 5 original books with one added later that serves as a great way of connecting a few things that made fans curious.
6 Books
The 6 total books that you will get to enjoy are Ashes to Ashes, Dust to Dust, Prior Bad Acts, The 1st Victim, The Ninth Girl, and The Bitter Season.
It all starts with Ashes to Ashes where you have the pleasure of meeting the two main characters, Sam and Nikki, and getting to know them each as individuals and as partners. If you want to read Hoag's series in order, this is the first one by her and a great choice to start with.
A Little Bit About Sam and Nikki
So, Sam is what can be described as the tough and cynical detective who loves his job a lot, Nikki, on the other hand, is his partner who can't stop throwing wise-cracks about every situation they find themselves in.
They are quite the dynamic duo and it'll be hard to get bored with these two, the people they meet, and the scenarios they get stuck in. The first book in the series might throw you a bit off-guard as the characters who will appear as the main characters here will be Kate Conlan and John Quinn.
Exciting and Unpredictable
However, you get plenty of time to get to know Kovac and Liska later on. Hoag's Kovac Liska series is nothing if not exciting. Keep reading and things will get very exciting, suspenseful, and totally unpredictable.
---
Famous Trilogy
The Oak Knoll series contains many popular best-selling Tami Hoag books and you will be thankful for discovering them if you happen to love mystery, suspense, a lot of crime, and romance as well. This series contains three books and you can read them in the following order:
Deeper Than the Dead
This is the first book from Hoag's Oak Knoll books and the plot in this one is just perfect for getting you hooked. Deeper Than the Dead features a totally chilling murder mystery and you can feel the chills even from the very start. You get to meet the star, Detective Tony Mendez, and what follows after the discovery of the dead body.
Secrets to the Grave
Tony Mendez is here to bring you a lot more fun and excitement in this second book of Hoag's Oak Knoll series. It all starts when a mother known as Marissa Fordham is found dead and her daughter was the only one found at the crime scene. The investigation begins and the plot quickly thickens as new characters pop in and out of the plot.
Down the Darkest Road
And in the final book of the series, another mystery pops up and a scary evil manages to destroy a few lives. It all started four years ago when the sixteen-year-old of Lauren Lawton disappeared.
Now, four years in the future, Lauren is still trying to find her but it seems all she is chasing is ghosts. Tony Mendez comes to the rescue finally as he enters this woman's life. The story is full of surprises and unexpected twists, ones that you can't miss.
---
Short Series
Here is another amazing series by Hoag in which more suspenseful stories await. There are only two books here but these might be two of Tami Hoag's best books ever. Night Sins and Guilty as Sins are their titles and here is what you can expect to read about in each of them.
Night Sins
Night Sins is one of Hoag's book in which you can expect one of the most beautifully written introductions ever. Everything is set extremely nicely for the suspense to build up and hit when you least expect it.
The plot begins in a peaceful Minnesota town where crime isn't something people worry about as it rarely happens. Well, that's the case until one boy disappears and starts a series of events that will haunt the people of this town. This is when you get to meet the main character, Megan O'Malley, a newly assigned detective.
Guilty as Sin
The plot in the second book also takes place in the same Minnesota town and, surprisingly enough, a second boy happens to disappear in this one again. This time, someone who is loved by the community stands accused of a devastating act of crime and things heat up rather quickly.
Ellen North is a prosecutor who will get pretty involved and someone who you will want to read about a lot as the investigation with Megan goes on. Ellen makes this one of the best Tami Hoag books out there as reading about her couldn't be more exciting.
---
Must-Read
Hoag's Doucet series is another title you should be looking forward to reading as the 5 books inside are some of her best work. The series includes 4 original books and a fifth one that was published a while later, in 2007.
The Restless Heart
In the first book, you get to meet the main character, Remy Doucet, a Cajun rogue, a bad boy whose looks and charisma made him very desirable. This is one of the best Tami Hoag novels around which romance fans simply can't resist. Another character who spices things up with Doucet here is a world-class photographer known as Danielle Hamilton. The two become very close very fast.
Lucky's Lady
Another mystery pops up in this second book from Hoag's books series as Doucet will have the pleasure of meeting the beautiful Serena Sheridan, a successful woman whose grandfather has just gone missing. Their paths cross as she seeks Doucet's help for helping her find her grandfather. The romance, suspense, and mystery that follow are something not worth missing.
Cry Wolf
This is the third book from the Doucet series and the alluring plot in this one is what makes this book one of the best Tami Hoag books ever. Young women have started mysteriously disappearing in Louisiana.
Then, each of them reappears again, strangled, and intentionally placed somewhere they can be surely found. Laurel Chandler is the character who will be bringing the excitement in this book as her life is going downhill fast after a certain event related to these murders.
A Thin Dark Line
If you're looking for the best-rated Tami Hoag books, this one is a strong candidate. Keep in mind to read the full series though. So, Louisiana is where this plot takes place again and in this exciting and mysterious book, another act of terror is making everyone worried.
This is a story of fear, justice, and a suspected murderer who is currently on the loose. Detective Nick Fourcade is ordered off the case but once you meet him, you'll find out that that's the last thing he will do. Find out who is the one who mutilated the woman's body and how it all turns out at the end in A Thin and Dark Line.
Tempestuous / The Restless Heart
This is the final and a potential candidate for one of the most popular Tami Hoag books around, released a while later than the original four, and inside is a story about Alexandra Gianni. She has traveled to Briarwood to start a new life with her daughter Isabella. All Gianni wanted to do is start over and be independent. Then, Christian Atherton enters her life and everything becomes far from simple.
---
Dana Nolan
In 2015, Cold Cold Heart quickly became a number 1 best-seller in the New York Times and now, this book is considered by many as the best Tami Hoag novel. The story inside has it all to make anyone hooked and eager to find out what is going on with all of the fascinating and memorable characters.
One of the first and most important characters you get to meet is Dana Nolan. She was an amazing young TV reporter who was going nowhere but the top and a character who many Tami Hoag book reviews find quite amusing to talk about.
Nightmares and Pain
That was the case until she was almost the victim of a notorious serial killer who managed to at least wreck her life. Now, you get to read about what happens after she survived the horrible incident. She was left scarred by the entire situation, both physically and emotionally.
Even though an entire year has passed, Dana's troubles haven't even started to fade and if anything, it only seems to be getting worse. This forces her to return to her hometown to escape all of the nightmares, flashbacks, and horrible memories and make an attempt to better her life.
Another Mystery
Her return to her old childhood home and town managed to bring out another mystery as the police and media have started digging into the death of her childhood friend. This was an unsolved case ever since this friend disappeared shortly after their high-school graduation. What happens next is up to you to find out.
---
Don't Miss This
This two-book series is next on our Tami Hoag series list and is another exciting mystery experience that you won't want to miss. The first book, titled A Thin Dark Line is also part of her Doucet Series so don't get confused about that. The second book is called The Boy and it follows after the events of the first one in this series.
A Thin Dark Line
We already explained what happens in this book but there is always more to tell and it will make a lot more sense for the following events in the second one from the series. Also, we are not listing Tami Hoag's books in chronological order, so mind how you read them.
Anyway, one of the main characters, Detective Nick Fourcade, is trying to find a suspected murderer despite the fact he was relieved from the case. Deputy Annie Broussard is another character who is keen on finding this murderer. These two form an epic duo and head out to find justice for the mutilated woman.
The Boy
This is one of the best books by Tami Hoag you can ever hope to find as the suspense and mystery in here is enough to think about for quite a while after reading the book.
So, the story about Nick and Annie's detective work continues here and this time, they enter the crime scene only to discover a 7-year-old boy murdered and his mother crying beside him, alive and well. Who could have done this? Why is the only witness left alive? Find out all of that as you dive into the story.
---
Unforgettable
The Elena Estes series is an amazing thriller series by Tami that contains only two books. Two books that feature unforgettable plots and characters. Dark Horse and The Alibi Man are the titles of the novels inside and here is what you will read about in each and what makes this one of the best Tami Hoag book series.
Dark Horse
The scene takes place in Florida and the main characters who will be bringing all of the fun will be an ex-cop and daughter of a former sheriff Elena Estes, a girl that is about to be a pawn in a kidnapping scheme known as Erin Seabright, and a killer who you will find out all about for yourself. The ride will be very mysterious, suspenseful, and will hit you with tons of twists and turns along the way.
The Alibi Man
The plot in this book happens after Dark Horse as you get to read about the memorable Elena Estes again. After reading about her in the previous book, you now know what to expect from such a character but Time has still managed to keep you guessing about what is going to happen throughout the entire book.
The plot in this novel contributes a lot to making this one of the all-time best Tami Hoag series so look forward to some exciting reading.
---
Marilee Jennings
In Dark Paradise, Hoag introduces us to a new unforgettable character who is known by the name Marilee Jennings. She is a woman whose best friend has just died and not from natural causes, it appears.
Quite a Mess
Marilee is determined to find out who did this to her friend and why but it seems that someone has picked up on her trail and is attempting to silence her as well. The story quickly advances and things get pretty messy for Marilee. Will she be able to uncover the truth behind her best friend's death or will she end up just like her? It's up to you to find out.
---
Jace Damon
Tami is back with another exciting thriller, this time about a character named Jace Damon. Jace is a bike messenger and delivery boy who spends his days delivering all sorts of packages and messages across LA.
It was just a normal job for Jace until one day, things became more like an action movie than an average day of the week when Jace was run down by a car, chased around alleys, and even shot at. All of this was for a mysterious package he was delivering for a defense attorney.
Prime Suspect
This isn't even the worst part of his day. He was later the prime suspect for the murder of a lawyer and things only start going downhill for Jace from there. Who knows what was in this mysterious package that was worth killing for. Well, you sure can find out as you dive into this amazing thriller by Tami.
---
Elizabeth
The final book we have on our Hoag books list is Still Waters, another exciting suspense thriller that is going to make you bite your nails off. This is the story of a woman named Elizabeth who is trying to find a new home and start a new life with her son. The perfect place for them seemed to be Still Creek but they later found out that this couldn't be a bigger mistake.
Murder Case
Elizabeth somehow gets involved in a murder case, a case that was far from normal and could mean nothing but more bad news down the road for her and her son. There is also a great deal of romance here for all you romantics and the read proves nothing but exciting, mysterious, and quite suspenseful.
---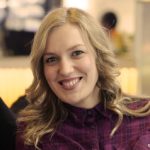 Alissa is an avid reader, blogger, and wannabe writer. (She's a much better cook than a writer actually). Alissa is married, has one human, one feline, and two canine kids. She always looks a mess and never meets a deadline.