Bio
Coulter is an American author born in 1942. She has written many amazing thrillers, as you will see a few of them in our Coulter book reviews. It was clear that she had the potential of becoming a great author one day, even from the age of fourteen when she wrote her first two fifteen-page novels.
Career
After she finished her studies in Texas, Coulter took a job as a speechwriter for a Wall Street executive, but it didn't take her too long to start earning enough from her books to quit her job.
---
Best Catherine Coulter Books
---
Works
Many of the best Catherine Coulter books you're about to see here are best-sellers, as she has managed to write 42 consecutive New York Times best-sellers ever since 1988. A few of Catherine Coulter's best books you can expect inside this list include her FBI Thriller Series, The Maze, Night Trilogy, The Magic Trilogy, and lots more.
---
Long Story Begins
The series that will be starting off this list of books by Coulter is a pretty big one, considering 28 books are waiting for you inside. Coulter's FBI Series features a story that will probably leave you wanting more if you're a fan of Catherine Coulter's romance books.
The Cove
This is the first from Coulter's FBI books, and it's the one that starts turning the gears and sets off the series of events that are about to follow. The Cove is a small place where anything that happens gets around quickly, and it gets hard to keep secrets. At first, things seem peaceful and slow, as The Cove is mostly inhabited by old folk who don't get too much excitement.
It won't take too long for the fun to catch up to you inside one of the best books by Catherine Coulter, especially after you meet Sally Brainerd, one of the main characters who gets introduced first in the series.
Recurring Characters
One of the best things about the series is that, although all of the stories might not be directly connected, a few of the characters still come back from time to time to bring you more drama, romance, and much more. There are lots of wonderful characters you will get to see in all of Coulter's FBI novels, so be ready for all of them.
For the sake of not spoiling too much of the fun and for not making this review way too long, we're going to give you just a little taste of a few of the top characters you can expect to see inside this Coulter FBI series list.
Sally Brainerd
The first you ever hear of this fascinating character is inside the first book of Coulter's FBI Thriller series, The Cove. Sally is the daughter of Armory St. John, who was murdered some time ago. You get to follow Sally on her romantic adventures as she flees Washington to find what she desires in hopes of it being in the old-fashioned town of The Cove.
Lacey Sherlock
Another memorable character bringing you much more fun inside another book from this Coulter novels list is Lacey Sherlock. Her story appears much more suspenseful than Sally's as there is a murder in question this time. In fact, the dead person discussed inside is non-other than her older sister. This tragedy changes Lacey's life entirely and sets off a series of events into motion that leads her to a dangerous serial killer.
Dillon Savich
Savich is Lacey Sherlock's husband, and his story gets a lot more interesting as you start reading about these two FBI agents in the sixth book of Coulter's FBI series in order, Hemlock Bay.
You get to see Dillon do his job as he and his FBI agent wife encounter a few psycho criminals who might prove more difficult to catch than they appear. It's the perfect opportunity to get to know both of these characters, as you will be seeing more of them in the future.
Cheney Stone
One more very exciting character who you need to keep an eye out for is Special Agent Cheney Stone. You get to find out so much about this character when he heroically saves a woman named Julia Ransom from a brutal attack by a violent man. After that encounter, their lives begin to merge, and the re-opened investigation of her husband's murder makes things a lot more interesting for everyone.
There are countless more characters you will come across as you read all of the books inside Coulter's book series in order. Not all of them have to be the main character to have fun to read about. In fact, many of the other characters are unique and have a lot to offer to the story. It won't take long for you to discover your favorite one and stick by them until the very end of the series.
Series Highlights
We try not to give out too many spoilers here, but we believe it's safe to say that you can expect a lot from this series. This mainly has to do with the characters themselves, as Catherine has created them to be equally unique and full of depth and emotion.
The storyline is long, maybe longer than many other Coulter novels, but for many readers, this is a great thing. You have plenty of events to read about, making sure you will be entertained for quite some time. The main thing you need to know is that if you enjoy thrillers full of mystery and some romance, then there is simply no reason not to like what's hidden inside this amazing Coulter series.
Wrap Up
Most of the stories that you will read about inside this series take place in San Francisco, California. You'll be meeting plenty of memorable FBI agents, their co-workers, friends, family, lovers, and many more.
The series really does contain many of Catherine Coulter's books ranked as best-selling, and you'll see exactly why as you start the wonderful journey with the first book inside. Keep in mind to read all of Coulter's FBI novels in order if you wish everything to make sense and you don't skip out on many unforgettable characters.
---
More From the FBI Series
If you haven't gotten enough from some of the best Catherine Coulter books inside her FBI series, then this one is going to bring you lots of good news. A Brit in the FBI series talks about more events related to the previous series. The only catch here is that most of the stories and books inside this one focus on the FBI agent known as Nicholas Drummond.
Why Nicholas?
So, what makes this character so special that Catherine had to dedicate an entire series just to him? Well, let's not give away too many spoilers about the character, as you can enjoy all of the juicy revelations as you dive inside Coulter's Nicholas Drummond series yourself. There are a few things it's safe to tell you about this character, and that's exactly what we're going to do here.
About the Story
The series contains six books. It opens with The Final Cut and ends with a novel called The Last Second. You will want to read these six Coulter novels to make sure the story makes sense. Nicholas has a huge role to play inside all of the books as you follow him along on many exciting cases that can get pretty dangerous.
To add more to the fun, you also get to see a lot of other favorite characters from the FBI series like Special Agents Dillon Savich, Lacey Sherlock, and a few more. Let's now proceed further with our list of Catherine Coulter's books.
---
Irresistible Stories
Here is a series with a few books written by Coulter that have a lot more romance to show than many others. The stories of love inside are a sure way to hook all of you hopeless romantics and show you what a few books can do to your imagination.
The English Regency Bride
The first three books of the series belong to a trilogy called The English Regency Bride. These are the three books that will introduce you to a few of the most exciting characters Coulter's Bride series has to offer and give you an introduction to what to expect in the following 13 books.
It all starts with a story on how the Earl of Northcliffe, Douglas Sherbrooke, marries the wrong person while looking for someone to bear him an heir. On top of this mess, there is also someone or something haunting Douglass in his bed-chamber. This is the work of The Virgin Bride, a ghost who won't leave the Earl alone. It's just one of the many surprises you can expect inside Coulter's Sherbrooke series.
What Follows
This is merely one series of events that takes place inside the Bride Series by Coulter. You won't believe how many more great characters you will get to meet inside, many of which will leave you wanting more.
---
Medieval England's Secrets
Here is more historical romance if the previous series wasn't enough for you. Another one of the best Catherine Coulter series you will have the pleasure of reading is her Medieval Song series. There are seven books present inside that can't wait to show you the memorable and drama-filled stories Catherine has cooked up.
All of the events written in the books take place in medieval England. They are filled with a lot of passionate characters who can't seem to stay away from danger. Add a lot of romance and emotion to that, and you have a few more of the best-rated Catherine Coulter books that no one can stay away from.
Graelam de Moreton
This is the name of a character you will be seeing a lot of in most of the books inside the series. Graelam gets introduced in the prequel of the first three books from the series, Warrior's Song. The three books that follow make a trilogy that tells a remarkable story.
Graelam de Moreton is a lord and, as the books progress, you get to see him in many different situations. One of the first, most exciting ones is when he meets his new bride, Kassia. It turns out that she is not the person she appears to be, and Graelam will eventually find out about this, but will it be too late?
---
Viking Love
Coulter's Viking series is a shorter one compared to her FBI Thriller series, as this one only features four books. These four books, however, are far from boring as there are plenty of eye-catching characters and breathtaking events waiting for you inside.
The stories showcase Catherine's take on romance during Viking times, as she introduces you to a lot of unforgettable characters who are full of surprises. These are four more of the best Catherine Coulter novels out there, and here is why.
Meet The Vikings
There are a few characters inside these books that are going to carry the entire story and bring with them a series of events that are hard to resist reading about. One of the first characters you come across is Magnus Haraldsson. This Viking has chosen Zarabeth to be his wife, even though her father will not allow it. When Zarabeth falls in love with Magnus only to return home with him as his slave, it seems then that her father might have been right all along.
Another exciting character taking the spotlight in the second one of Coulter's The Vikings novels is Rorik, a great Viking warrior. The woman making this a great romance story is Mirana, a Viking who will also be the victim of betrayal and disappointment when Rorik sets out to murder her half-brother. That's not even half of the stories inside this amazing series, and the rest is up to you to unravel.
---
Regency Era
Coulter's Legacy series is a trilogy that has a few more stunning historical romance stories to tell. They are only three books, but you should also read this Coulter series in order for everything to make sense.
All of the events occur in Catherine's favorite era to read and write about – the Regency Era. There are two main legacies she wishes to tell her readers about. One comes from a very distant past and is filled with surprising secrets, and the other is a current one that significantly affects the main character.
The Legacies
The first legacy that starts the story comes from the first book of the series, The Wyndham Legacy. There, you get to meet the first of the main characters, Marcus Wyndham.
He has become the Earl of Chase even though he never wished to. Another character who will be spicing things up is the Duchess, who, just like Marcus, didn't wish for their lives to become so mixed up together. But, that's just part of the reason this might be Catherine Coulter's best book ever.
Different Characters
The second and third books have different characters to offer, but they are just as exciting, if not even more. One of those is Caroline Derwent-Jones, a teenager who is just about to turn nineteen. Just as she escapes one man, she finds another who might be what she has been looking for, a Lord who wants nothing more than for Caroline to be a part of his life.
---
First Novel Ever
The Regency Era indeed was one of Catherine's favorite things in the world, and this series is just the thing to prove it. It's full of five best-selling Catherine Coulter books that no historical romance fan would ever want to miss out on.
The books inside Coulter's Regency series are a few of the first books she ever published and are the reason for her quitting her job and committing to becoming a writer full time. You're about to see the best Catherine Coulter books that started here career and why they became best-sellers.
Unexpected Love
The love stories inside are full of unexpected events, gorgeous women, handsome and elegant men, and much more. One of the more exciting tales is one with the young and stunningly beautiful Lady Katherine Brandon.
She was gorgeous, there is no question about that, but the way she dressed and acted wasn't the best we've seen from all of Coulter's books. Even though she carried pistols, gambled a lot, dressed in man's clothing, defied her father, and more, there was one person who couldn't wait to have her as a wife. This person was the Earl of March, Julien St. Clair.
---
Everything for Love
Coulter's Night series brings three more interesting stories about passion, and a bit of drama as well. The three you'll be reading include Night Fire, Night Shadow, and Night Storm, each telling you about a few characters that are hard to resist, either, hating or loving.
There are recurring characters, and the stories are connected, but each of them will be focusing on a different character or set of characters who have more thrilling stories to tell, making sure it never gets dull or uneventful. This is part of the reason why these three books are a few of the most popular Coulter books around.
Meet the Stars
A few of the most important and exciting characters this trilogy focuses on are Arielle Leslie, Burke Drummond, Alec Carrick, Knight Winthrop, and a few more. Arielle is a sixteen-year-old girl who finally sees her abusive older husband die, something she couldn't wait to happen.
Alec is a character most can't stop asking for as he brings a lot to the story. Knight is a Viscount who has special plans for his wife and their future, but an unpleasant surprise manages to spoil all of it. Which book will be the best Coulter book from this series and why? The choice is all yours.
---
Fairy Tale Romance
Don't worry, there won't be any unrealistic magic or spells involved in this story that would ruin the authentic writing style of Catherine, but the story she has cooked up for her fans sure will feel like a fairy tale after you start reading about the characters and events hidden inside.
The stories inside this trilogy are a part of a few of the top Catherine Coulter romance novels that will make you remember them for quite a while after reading. The first book, Midsummer Magic, will be starting things off and introducing one of the main characters who know how to make things interesting.
Series of Love Tales
As you might expect, this is another series that talks about a few different characters and their love affairs. This is a recurring thing in many of the highest-rated Coulter novels, but she still somehow manages to make it more and more interesting with each new book. She is a master at her craft for the same reason.
The stories you'll be reading about in this series revolve around a few characters, Frances Kilbracken and the Earl of Rothermere, who she dislikes, Diana Savarol and her cousin Lyonel Ashton, and Victoria Abermarle and Damien Carstairs, Baron Drago. Each of these sets of characters experiences a love story that is far from being ordinary. That's part of the reason why Magic Trilogy is one of the best Catherine Coulter series.
---
Love Story in New York
Beyond Eden is the first stand-alone novel from this list of Coulter novels. It was published in 1992 and focuses on Linday Foxe, a very successful model in New York, and S.C. Taylor, a private investigator who was previously a cop.
First, you get to meet Linday herself. She is one of the biggest reasons why this is one of the top Coulter books of all time as reading about her gets more and more exciting as you go on. She even gets a new name to hide from her past as there are terrible things continually haunting her.
The Ex-Cop
Then comes Taylor, the ex-cop who has now become a private investigator. Their paths cross as Taylor was hired to protect her from her past. It seems that Linday's past is full of secrets and is the real reason that this one could be the best Catherine Coulter novel ever. Still, that's totally up to you to decide.
---
Champagne Lifestyle
Out of all the novels by Catherine Coulter out there, Born to be Wild is probably one of the most amazing ones yet as there is so much going on inside the main character's life. The character we're talking about is called Mary Lisa Beverly.
Mary was living the dream. She is a soap-opera star who can't stop winning Daytime Emmys for her role as Sunday Cavendish on the popular soap-opera Born to Be Wild. As much as she and her friends enjoy spending time together at her house in Malibu, all of that is about to change as she realizes that someone wants her dead.
Attempt on Mary's Life
After the attempt on her life, everything changes for Mary, and she enters a world filled with uncertainty. This is where the book turns into one of the best Catherine Coulter books ever.
Things get so much more thrilling than they were for her as she introduces you to her family, filled with so many unique characters that make it hard to let the book go. Don't worry, there is also plenty of romance to keep the romantics satisfied as well as there is a lot of humor for those who wish to laugh out loud. Overall, this is a book you won't want to miss if you are a true Coulter fan.
---
Life Destroyed
The last of the best Catherine Coulter books we have to show you here is not her last book ever if you were planning on reading Coulter's books in chronological order. It's simply that last we have to show you from our list, as this is a story about a woman who sees her life torn to pieces before her eyes.
Perfect Life
As you may guess, Elizabeth is the main character in this story. She is married to a rich business tycoon who has offered her quite a glamorous life. It wasn't all him, though, as Elizabeth was doing pretty well for herself considering she was already a famous concert pianist.
Her perfect life came to ruins when her husband got stabbed, and Elizabeth was the one who was accused of killing him. You can imagine how quickly things can fall apart after such an event. Things get even more thrilling when Elizabeth discovers that some men are after her wealth.
Recommendations
The following events make this one of the best Coulter books ever. We further recommend reading Baron novels by Catherine Coulter. If you are interested in the latest work, take a look at one of the new Catherine Coulter books titled Deadlock, which was published in 2020.
---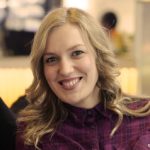 Alissa is an avid reader, blogger, and wannabe writer. (She's a much better cook than a writer actually). Alissa is married, has one human, one feline, and two canine kids. She always looks a mess and never meets a deadline.