---
Best Mafia Romance Books
---
The Mob
When the first words got out about the existence of an underground group known as the mob or the mafia, people were rightfully scared. One could not possibly know who was and who wasn't a part of this group, though soon enough everything became more black and white.
The mafia members became so prominent that you had to know them. When the mafia began to be regarded as an entity above or against the same people that troubled the everyday man and the average Joe, the people became more and more interested in them.
Dangerous and Exhilarating
Stories and rumors were in multitudes produced presenting a case that the mafia was dangerous, but with all danger comes an exhilaration and a fascination for man. With time, the mafia became so ominous, yet prominent, that novels were written in copious amounts to capture this intrigue.
As with a number of other subgenres, romance novels were soon blended with mafia novels, and thus we come to the books with mafia romance. As a result of this, we will now count down our picks for the best mafia romance novels.
---
Sempre Series
M. Darhower is through and through a superb writer. The works always succeed in creating a pervading sense of grimness, mystery, and fatal attraction. The 2014 release of Sempre adheres to the paradigm of Darhower's books, but with its own signature twist. It is without a single doubt one of the best mafia romance series. Sempre is also the first in a series of the same title.
Haven and Carmine
The main characters of Sempre are none other than Haven and Carmine. Haven Antonelli has not had an easy life by any means. She is, in fact, a slave of the second generation, has been mistreated and abused for the majority of her life, has worked tirelessly in spite of the setting on of fatigue, and her time in the heart of a desert did her no favors.
Knowing that life has little to offer to her, Haven has somehow become reconciled with this aspect of existence, though she still doesn't want to just lie prostrate and wait for damnation.
Curse
On the other hand, we have Carmine De Marco. Carmine is a young man whose family is that of the Mafia. Carmine has scarcely ever had to work a hard day seeing as his parents provided everything he could ever want. While the peers of Carmine might view this as a blessing, he sees it as a curse since he can't be free.
Dimension of Attraction
When Haven and Carmine's paths cross by chance as Haven was going on a run, they are thrown into a dimension of attraction that they can't ignore. Carmine wants to help Haven and get her out of the derelict life she's been living, but is the treachery, murder, and bloodshed any better? If that isn't, then his love surely is. If you like this book, take a look at Darhower's other work in our Monster in His Eyes book review.
---
Crow's Row Series
Born in Port Perry, Canada, Julie Hockley's novels need far more attention than they get. Her Crow's Row novel, the first in a series with the identical name, was published in 2011. Frankly, this is one of the easiest entries amongst our list of the best-rated books about mafia romance and you will soon see why.
Emily Sheppard
The main character of Crow's Row is none other than Emily Sheppard. Emily is a student at college and the summer break is coming up. Emily's parents are going to France for a bit of a holiday, while Emily is resolute about staying in New York. Having finished her first year at college, Emily is determined to take responsibility in her own hands as she starts her job at the library at Callister University's campus.
Witness
The brother of Emily, Bill, had passed away some time ago, so Emily oftentimes comes by his grave. When there, Emily bears witness to something heinous and horrible. Soon, the world is a dull black and she's unconscious.
When she awakes, Emily tries to get her bearings in order, but soon finds out that she has in fact been captured and taken by the perpetrators. Her abductors are a crime boss, a young one at that, and his goons. Sounds like one of the best dark mafia romance books, doesn't it?
World of Mob
Just like that, while jogging on a normal day, Emily finds herself thrown into the world of the mafia. As she is held in the rustic parts of Vermont, Emily begins gathering pieces of information dealing with what happened. With time, she and the young crime boss who took her, Cameron, latch onto the potent attraction between them, and they don't want to let go. We recommend this novel as one of the top mafia romance books and we hope you agree.
---
Scarlet Scars Series
M. Darhower finds herself and her thrilling tales on our list once more with her 2017 novel named Menace. Menace is the first of a two-book series named Scarlet Scars series. Like in her previous entry, Darhower's tales never even come close to disappointing, and this is no exception, it is one of the top mafia love books and one of the latest mafia romance novels on our list.
Lorenzo Gambini
One-half of Menace's two main characters is Lorenzo Gambini. Lorenzo was also present in another tale of Darhower's, as the rival of Ignazio Vitale. Nonetheless, coming by Lorenzo when the night has fallen is not recommended to any soul, no matter how manly, strong, or intimidating.
A second opportunity is seldom, if ever, granted by Lorenzo and his merciless way is something that compels people to give him his due respect. Lorenzo's face boasts a scar which disconcerts his enemies – and even comrades – even more. One of the best-rated mafia enemy romance books you can find.
Morgan Myers
On the other hand, Morgan Myers has been on the run for some time now. Morgan is constantly trying to lie low, remain covert, and not be found out. Her struggles to survive with all that is happening around her make the novel evermore thrilling.
Morgan is not averse to taking any job if it means that she can get by with it. However, when hers and Lorenzo's paths cross, she might have bitten off more than she can chew. But, when she stands her ground and Lorenzo begins taking a liking to her, the two of them might have a bit of a romance brewing between them. It deserved its place among the most popular romance books about mafia.
---
Ruthless People Series
Authoress J. J. McAvoy was born on the 13th of February, 1993, in Montreal, Canada. One of McAvoy's top works is undoubtedly the 2014 novel Ruthless People, the first in a series of four novels. However, the rest of the series is also great reading, no wonder it is one of the best mafia romance books.
While on the exterior, the public might regard them as amiable, affluent, and respectful people, what with their donations to charity, their genuine help for the vagrant portion of the population, and their help to remake parts of the city.
Liam and Melody
However, things aren't always as they seem, in fact, they're rarely ever as they appear. Liam Callahan and Melody Nicci Giovani were forced into marriage because their parents wanted the bloodlust and the tension between the Irish and Italian mafias to waver.
Callahan doesn't think highly of his to-be spouse at all and supposes he'll be able to remain as domineering as he has always been. It is sufficed to say that Melody is not going to let that happen. Melody is completely pitiless to her foes and enemies, having shed more blood than most men could ever dream of without becoming squeamish.
Fatal Attraction
As the two are forced to put up with the other, neither is willing to give up the influence and power they have. The fatalness of their attraction is brilliantly blended with their stubbornness and pride for their heritage.
However, when their enemies begin taking note of their conflicts, they need to work together if they intend on keeping their power and, though they were initially reluctant, to be with each other. J. J. McAvoy's work is without a doubt a flawless choice for our good mafia romance books list.
---
Scarred Souls Series
Tillie Cole is an amazing writer who was born in Stockton-On-Tees in the UK. Cole's work is one of the greatest in this genre and one that stands out is the novel Raze which was published in the year of 2014 and is one of the favorite romance mafia books among many readers.
Kisa Volkova and Kirill
One of the main characters of Raze is Kisa Volkova. The father of Kisa is none other than Kirill, aptly nicknamed The Silencer, Volkov. Kirill is the leader of the notorious Russian Bratva in New York. The life of Kisa has been spent under the careful watch of her father and his loyal men.
The fact that Kirill is so merciless and ruthless towards his enemies, especially in the underground to-the-death fighting ring he hosts, is a source of much sorrow for Kisa. She hasn't known fatherly love, but fatherly imprisonment. This book is a perfect example of the best mafia romance novel.
Alik Durov
The fiancé of Kisa is Alik Durov, who has been the champion in the aforementioned underground fighting ring five times. Alik is similarly pitiless and vicious. Alik, just like Kirill, doesn't give Kisa any freedom, but only domineers and controls her.
When Kisa is working for the church she frequents, which is also the only chance she has at any kind of liberty, she comes by a homeless man. This homeless man is exceedingly handsome, covered in tattoos and scars, and he is very large. Kisa feels an immediate attraction, but she brushes it aside as she knows it will only bring her more pain and suffering.
Desire Grows
A couple of weeks in the future, though, Kisa sees the man as he has signed up to be a fighter in the fighting ring her dad hosts. As her desire to have him grows and grows, she sees that he is just as ruthless to his enemies, though very gentle to her in the rare moments they have.
We cannot spoil what happens next in our best mafia romance books review as we really want the reader to read it for himself. However, if you are looking for more similar mafia romance book recommendations, make sure to check out our selection of the motorcycle club romance novels.
---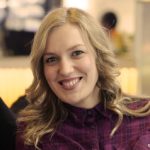 Alissa is an avid reader, blogger, and wannabe writer. (She's a much better cook than a writer actually). Alissa is married, has one human, one feline, and two canine kids. She always looks a mess and never meets a deadline.