Penelope Douglas
Novelist Penelope Douglas was born on the 1st of February, in Dubuque, Iowa, the United States of America. Douglas is a notable American writer whose works primarily belong to the romance and contemporary genres.
As of yet, Douglas' works have received translations in as many as fifteen different languages. The novels of Penelope have been on the USA Today, Wall Street Journal, and New York Times bestseller lists, as well.
---
Bully Book
---
Life and Career
Penelope went to the University of Northern Iowa where she acquired her Bachelor's Degree in the subject of Public Administration. Soon, though, Penelope attained her Master of Science in Education from Loyola University.
Not long after graduating, Penelope made the realization that her real desire is to become a writer and that was how it all began. Today, her works are adored by critics and fans, alike. Penelope Douglas resides in Las Vegas, Nevada, along with her spouse and their child. With that noted, we can now proceed to our book review.
Fall Away Series
Bully book is one of the best novels that exceptionally talented author Penelope Douglas has put out, as of yet. It is also coincidentally the writer's favorite novel and the one she has stated to have been the most fun writing. Bully book is a part of Douglas' series named Fall Away which is comprised of four primary novels and several tie-in stories, as well. This new adult romance novel was published in the year of 2013.
What the Story Entails
Penelope Douglas' Bully book is a great achievement and it is a novel more striking than what the name of the genre might imply. It is a story that will surely stick with the reader long after finishing closing the book. Now, let's meet the main characters. Tatum and Jared were at one point the best of friends. Correct, they were indivisible.
In spite of whatever trouble that the tough time would bring, they were together and they weathered their obstacles as friends are wont to do. Jared, himself, was a very compassionate, sympathetic, and pleasant person.
Not the Same Person
After their high school graduation, Jared takes the summer and spends time with his father. However, the person that returns is definitely not the same person that went away. Speaking of high school, we included this book on our list of the awesome high school romance books. Check it out!
In clear juxtaposition and in bleak contrast to what he once was, Jared had become candidly shameless, crude, and, in a word, callous. From then on, Tatum no longer has a best friend whom she can trust completely, but a bully that she loathes.
Their freshman and sophomore years are spent with Jared being the irrevocable and heartless fiend that Tatum surely despises. He seizes every opportunity to hurt and ridicule Tatum in spite of her ignorance at the sudden change in him.
Running Away From Troubles
Having been through much by virtue of Jared's carelessness, Tatum takes the chance to spend her Junior year abroad – France, to be precise – and get some reprieve. However, a year can't last forever and she has to come back. Though, quite like Jared, Tatum isn't the same person coming back.
While he was wholly heinous in his attitude towards Tatum, Jared maintained an air of attraction about him. He was still a very handsome and popular person. A dose of mystery persists as no one knows what caused the sudden transformation to occur with Jared. While this mystery intrigues people, Jared is constantly haunted and annoyed by it.
Vicious Cycle
Jared can't get his hands on the person that afflicted him so, so he chose to afflict some pain to a person he loved in much the same way, in much the same vicious cycle. Though the answer isn't a satisfying one in terms of the mystery that is set up, we still feel Jared's anger; he picked on Tatum because she was someone he loved and you can't hurt anyone as much as you can hurt a person close to you.
We Afflict Those We Love
What he doesn't know is that the person he had become used to pushing around wasn't as eager to be shoved as a year ago. In fact, it is a truly elating and amiable thing to see Tatum hold her ground against her very own bully. The two clash heads, conflicts and confrontations abound, and we see them relish and enjoy the tension that is pent up between them.
Despite the years spent being tormented, harassed, and humiliated at the hands of Jared, Tatum still likes him. Nevertheless, when she stands up for herself we can see that she has had enough and that she won't back down.
Culmination
The furious tension between them culminates in the most vibrant way as they come together. In the midst of their anger and the onslaught, the two of them gave into their most coveted and immediate inclination: they touched, caressed each other, groped each other, and they slept together.
It is no secret, though, that their relationship has been years in the making. Years were needed for their friendship to be nourished, for it to bloom, and to reach its pea, but the years also took away much when Jared went on his gratuitous attack of Tatum.
Heart to Forgive
Whether Tatum can look over all the things that transpired and find it in her heart to forgive Jared, whether she will ever be capable of putting her trust in him, and whether their relationship can work at all, our Bully book review can't say with certainty. There is but one way to learn of these things and one way only: picking up the book for oneself and following Tatum and Jared's story.
There's More
The Fall Away series of Douglas has plenty more stories to tell. Until You is a tie-in novel to Bully and it is very much deserving of the readers' attention if it was of your fancy. We also suggest Punk 57 book, so make sure to check it out.
---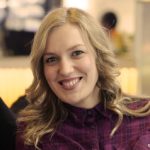 Alissa is an avid reader, blogger, and wannabe writer. (She's a much better cook than a writer actually). Alissa is married, has one human, one feline, and two canine kids. She always looks a mess and never meets a deadline.