---
Best College Romance Books
---
Love Hits You
Love, as anyone is sure to tell you, is an inborn quality of man. We learned to love and to feel all the positive emotions in order to live an ordered, humane life. Romance novels come into the limelight once man has become conscious of his proclivity for loving the ones around him.
Accordingly, in the life of people, there comes a period after graduating from high school where one needs to make up his mind: will you or will you not continue on with college. Of course, there always persists a chance to go to college after a gap, but for the nonce, we will concern ourselves with that college portion of life. We will now take a look at what we think are the best college romance books.
---
Wait For You Series
Jennifer Lynn Armentrout was born on June, the Eleventh, in 1980. Armentrout's writing has never not been exceptional and Wait for You sings the same tune. Released in 2013, the novel is the first in a series of six.
Avery
Avery, our protagonist, is aged 19, and has just moved to Virginia from her home in Texas. The life of Avery has been a hard one. For one, her parents were rarely, if ever, there for her, even in situations where she was left traumatized. Knowing that if she wants to pave her own road, she has to do it by herself, Avery sets off into the world.
Now, college is just around the corner, and she's even met a couple of friends, Jacob and Brit, and Avery is hopeful that things are going to only become better from here on out. Avery doesn't have a boyfriend, though, and she doesn't really want to have one.
Not Interested
Being that Avery is highly attractive and pretty, guys try and flirt with her. Still, Avery is less than interested in dating. However, when she meets a young man named Cameron, things seem to be changing. Cameron is a guy that has always been loved and wanted by girls, never having needed to make an effort.
Avery and Cameron have a little interaction on their first day of studies, and then once more when they are partnered for the class in astronomy. Cameron begins showing up more and more often, though he is smooth about it.
Attraction
As the two begin spending time together and becoming friends, they seem to be flirting with the will they or won't they game. We can't say whether they will or they won't, but the book will surely oblige that inquiry.
---
Game On Series
Kristen Callihan is a great authoress, whose works are loved very much. Callihan's 2014 novel titled The Hook Up is just one example of her superb storytelling. The Hook Up is the first in a five-novel series named Game On.
Anna and Drew
The two main characters of Hook Up are Anna Jones and Drew Baylor. They are both at college and they both seem to be a bit late for class. Anna, for one, is racing to get to her seat when she sees that Drew has taken the spot beside her. They have a look at each other and Anna tries to go on with her sitting down.
However, Drew is still staring at her and Anna feels a bit awkward though she does find Drew very, very attractive. When Drew says Big Red to the shapely and redheaded Anna, he is immediately subjected to a tirade from her.
Not that Kind of Guy
Anna tells herself that Drew is not the kind of guy she's attracted to, in spite of the fact that she can't maintain her cool when near him. She gets hot, a bit sweaty, and who is she kidding? She's head over heels for him.
Still, she tries to avoid him, but her attempts don't amount to much success. Drew keeps appearing around Anna since he's intrigued by her. Having never needed to lift a finger to get a girl, Drew likes that Anna is a bit of a forbidden fruit for him. Anna, with time, gives in and they try their hand at being together.
Catching Feelings
Nevertheless scared, Anna doesn't want to be talked about any more than she already is, so they try and make up rules for their encounters. It surprises absolutely no one to know that they couldn't adhere to them at all, especially the catching feelings one. The Hook Up is a quintessential novel of the genre and one that is indispensable on any list of the best college romance books.
---
My Favorite Mistake Series
Coming from Maine, in the USA, Chelsea M. Cameron has never disappointed her loyal fans and her 2012 publication of My Favorite Mistake was absolutely a treat like none other.
Taylor Caldwell
The protagonist Taylor Caldwell has just arrived on her college campus and is ready to settle in her room with her roommates, Renee and Darah. Darah and Renee are content to share a bunk bed seeing as they are already familiar with each other.
Taylor supposes that she has a bed for herself, but then her preconceptions are shattered completely. Her fourth roommate is to be a guy named Hunter Zaccadeli and Taylor has no zip on her mouth as she doesn't want to share a room with Hunter. Taylor even takes it up with the authority on the matter, but is soon shut down.
A Simple Bet
It's co-ed hall and Hunter is just as entitled to a room as Taylor is. A bit of luck might be on her side as Hunter and she make a bet. If by the end of the semester, Taylor is able to convince Hunter that she either loves him or she hates him, then he will get out.
As they are seemingly forced to spend a room most of the time and thus get to know each other, they see that they aren't all that different and, in fact, have a lot of things in common. With time, both Taylor and Hunter have taken a liking to each other, but the end of the semester is inching ever closer.
---
Off-Campus Series
Straight out of Toronto, Canada, Elle Kennedy is one terrific and superb writer. One of her best sports romance novels is without a doubt The Deal which is the first in the Off-Campus series. The Deal was released in 2015.
Hannah
Hannah, the protagonist of The Deal, is a freshman at college. Hannah has lived a troubled life, though she has made it her own. All the things that she has, she has earned. Now, at college, Hannah is but the sole student whose grade is A in one particular class.
Another student, Garrett Graham, however, needs to get his grades back up if he wants to continue being on the hockey team of the college. Hannah has seen Garrett a few times and has taken notice of him because she kind of likes him. Now, Hannah doesn't have much experience in the sex or love scene, but Garrett makes her tingle in a way that no one else has.
Proven Wrong
In her head, though, Hannah doesn't think she has a chance with Garrett. When he does ask her to help him out in the subject she excels at, though, she is proven very much wrong. As the two of them spend time, we learn a lot about both of them.
Garrett has always felt insecure because of the way his father is, while Hannah has trauma from having been raped. As they get to know each other better, we see that they have more things in common than just getting one's grades back up. Truly, this is a heartwarming and touching story that we can't not recommend.
---
The Coincidence Series
Jessica Sorensen is a writer that we find very easy to recommend. Her works always satisfy and her 2012 novel The Coincidence of Callie & Kayden does so with flying colors. Let's move further with our best college romance books review.
Once Callie turned twelve-years-old, she had a bit of a switch in her personality. While she was a genuinely ordinary person before, she was altered in some way. Now, she is a person that tries to wear clothes that guys usually do, the makeup that she utilizes is odd, and this has her peers making fun of her often.
Gone Through a Lot
As a person that was mistreated, Callie has gone through much in her life and she doesn't really care for the things around her as much. For instance, before she changed, she and Kayden had known about each other, though never exactly knew each other. All that Kayden remembers of Callie is that she saved him and he is eternally grateful for that.
We learn that Kayden, quite like Callie, was abused at home. While he keeps up his act of being a hot-shot – which is very successful, in fact –, deep down he knows that he will always carry that particular burden. Kayden might be able to get any girl he wants, a good-looking home, and a college scholarship, but what his dad took from him is something he will never get back.
Familiar Face
When he does leave for college, Kayden is very happy to get away from his dad. On the campus, though, he sees a familiar face: Kayden sees Callie. Theirs is a story that we can recommend with ease and we are sure that the reader has taken note of the reason for its presence on our list of the best college romance books.
---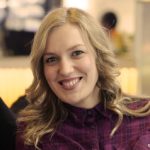 Alissa is an avid reader, blogger, and wannabe writer. (She's a much better cook than a writer actually). Alissa is married, has one human, one feline, and two canine kids. She always looks a mess and never meets a deadline.