Teacher Turned Romance Writer
Penelope Douglas is an American author, most famous for the plethora of romance books she has authored throughout her career. Upon finishing high school in Iowa, she attended the University of Northern Iowa, earning a BA in Public Administration. After that, she attended Loyola University New Orleans, earning a Master's in Education. She was a teacher for eight years before pursuing a full-time writing career.
Though she writes all kinds of romance novels, she is most known for her taboo erotica novels that genuinely push the envelope. Throughout her career, she has been named a bestselling author by New York Times, USA Today, and the Wall Street Journal. Penelope Douglas currently lives in New England with her husband and her daughter. Let's look at her top seven books in this Penelope Douglas book list.
---
Best Penelope Douglas Books
---
Star-Crossed Lovers
This best series by Penelope Douglas includes four primary works and eight books in total, so you will surely be entertained for a long while. These Penelope Douglas books, in order, are Bully, Rival, Falling Away, and Aflame. In the first book, which is agreed to be one of the best Penelope Douglas novels available, we meet Tate and her childhood best friend, Jared, and the only problem is they are no longer best friends. In fact, Jared seems to have made it his personal mission to make Tate's life as miserable as possible.
Tate cannot imagine what made her best friend turn on her, but she also cannot explain the pull between them. One thing that she knows for sure is that she is done letting Jared ruin her life; she is fighting back, no matter the consequences. The second book follows the story of Fallon, a girl who has been away at boarding school for the past two years. When she returns to her hometown, she has to face the boy she has been avoiding all this time: Madoc.
Tate and Jared
Together they learn to navigate the new situation and are determined to meet their dark past head-on. Falling Away is the story of Jaxon and K.C. K.C. finds herself back in her hometown after a disastrous college experience right next door to the boy she fervently avoided throughout high school. Her mom told her to avoid the bad boys, so she avoided Jaxon as though her life depended on her.
But he may understand her current situation better than anyone. And perhaps he isn't quite as bad as her mom tried to convince her. In Aflame, we revisit Tate and Jared from book one of the series. Tate is avoiding Jared and living out her racing dreams. But when Jared returns home, he is shocked at how little he recognizes Tate. Will he be able to help her find the girl she used to be?
---
Unexpected Pen Pals
Punk 57 is one of the best-selling novels by Penelope Douglas. We meet a pair of long-term pen pals. When he was in the fifth grade, Misha's new teacher paired all her students with pen pals from different schools. Due to confusion over their names, Misha was paired up with Ryen, thinking they were both boys. After a few letters back and forth, Misha and Ryen discovered the mistake and realized they were of the opposite gender.
What blossomed from there were seven years of arguing about absolutely everything via letter. They argued over pizza, phones, rappers, and basically anything that adolescents think is important. They spilled their darkest secrets to each other. Sometimes they wrote once a week, and sometimes several letters daily. One thing was sure: they accepted each other exactly how they were. They refused to meet each other or even look at the other's social media; their relationship spanned pen and paper.
A Disappointing Meeting
Why risk taking it further when nothing further was guaranteed? Until one day, Misha happens across a social media profile that can be none other than his pen pal Ryen. How many girls named Ryen are there, really? But he is disappointed in what he sees on that profile. Perhaps "disappointed" is the wrong word to use; he hated everything that she seemed to stand for online.
Meanwhile, Ryen is close to panicking. Misha hasn't written to her in months, and she is in a downward spiral with no one to listen to her problems. She worries that something is wrong with him. Perhaps he even died, and, really, how would she find out if something had happened to him? But then a chilling thought occurs to Ryen: What if Misha has been under her nose the entire time, watching her? Not only is this a great book, but, according to me and other reviews, it is also one of the top ranked Penelope Douglas books.
---
Secrets
In this best Penelope Douglas series, we come across four of the best books by Penelope Douglas. Though there are four primary works in this series, there are also two other side stories for you to enjoy. The first, and best Penelope Douglas novel, of the series, is called Corrupt, and it is one of the most popular Penelope Douglas books. It tells the story of Erika and Michael. Erika has witnessed Michael do some pretty messed up things while dating his brother, and she has always done her best to avoid him.
However, now that she was in the same city and he was out for revenge, she may be unable to avoid him for much longer. The second book of this series is Hideaway, and it tells the story of Kai, a character you met in the first book of the series. Kai is haunted when he returns from prison when he runs across Banks. Banks and Kai go way back…6 years, in fact. The two team up to find Damon, who they last heard was in Russia.
Revenge
But Kai believes otherwise. Can Banks and Kai find him, and can they possibly resist each other while they are at it? The third book is called Kill Switch, and it is the story of a teenage crime, a boy left to grow up in prison, and a girl left to anticipate the revenge that would one day be taken upon her. But is it ever possible for obsession and revenge to turn into something more?
The last book of the series, Nightfall, tells the story of Will. Will and his friends used to hang out at a secluded mansion in the middle of nowhere, along with his popular friends. Emory was not a popular kid in high school, but that was not enough to keep Will away from her. However, when Will is arrested and all fingers point to Emory, she wonders if there is anything she can do to prepare for his rage when he finally gets out of prison.
---
A Girl in Trouble
In this top book by Penelope Douglas, we meet nineteen-year-old Jordan, who has finally found some relief in her life. The man she is living with took her in with no questions. He takes care of her. He protects her. Most importantly, he sees Jordan for who she really is, and he still cares for her. Jordan could not ask for anything more in a man. There is only one little problem: her boyfriend Cole.
Even more than just having a boyfriend, the man she is falling for is her boyfriend's dad! After Cole got them kicked out of their home, the only choice left to the two young lovebirds was to move in with Cole's dad, Pike. Jordan can feel Pike's eyes on her as she walks around his house, and she decides she actually likes the attention she is getting.
A Denied Attraction
Cole is so busy hanging out with his good-for-nothing friends and completely ignoring her to even notice or care that his dad can't stop looking at his girlfriend. Pike, in the meantime, can't seem to stop his mind from drifting to the one place it shouldn't be going: his son's girlfriend. He goes out of his way to avoid her when she is home, dreading the pull he feels toward her and the dilemma it causes inside himself.
He is thirty-eight, and she is nineteen! She is dating his son! She is the last thing he should be interested in. But, no matter how hard he tries, he just cannot stay away from her. The last thing he wants to do is hurt his son, but when the pull of attraction becomes too strong for either one of them to ignore, he might not have a say in the matter anymore. Not only is this a top book, but it is also one of the best-rated Penelope Douglas books available.
---
A Girl All Alone
To those on the outside, Tiernan's life seems like a dream. Her mother is a famous movie star, and her father is a well-known film producer. Tiernan has always had everything that she wanted, and money has never been an issue in her family. Many people think that a big house and closets full of the latest styles will solve all of their problems and make them miraculously happy.
Tiernan knows better; though she's had every material thing she's ever asked for, there is one thing that she has never had: love or guidance. Her parents were always too busy or preoccupied to supply her with those two essentials. Now, her parents have both died before having the chance to actually give her those things and she turns to her only living relative left: Jake, her father's younger stepbrother.
Away from Prying Eyes
She is sent to live with Jake and his two sons until she turns eighteen in a few months, and she finally feels like she belongs in someone's life. The three men teach her how to survive in the woods, and she rejoices in her new life. She is finally learning how to love and how to trust the people in her life.
However, that far away from society, it is easy to allow the lines to blur a little. When there is no one there to enforce rules, it becomes easier and easier to break them. Soon, the drama unfolds as the three men realize they all have the same goal in mind: to be Tiernan's. What they all don't know is that one of them already has her, and he will do anything to keep her where she is. Find out which one claims Tiernan in this best Penelope Douglas book.
---
Good Catholic Girls
In this best book by Penelope Douglas, which also happens to be a relatively new Penelope Douglas book, we meet Clay. Clay is the most popular girl at Marymount, an all-girls school, but no one knows that she lives a secret life. During school, she always has her outfit in order. She is smart, beautiful, and popular. She knows when to keep her mouth shut, and she never lets the guys outside of school go too far.
They think it is because she is a good Catholic girl and that she is saving herself for marriage. The truth is something that they could never imagine. Well, perhaps they could imagine it and would have a good time imagining it, but they would never believe her. What she really wants is Olivia. Olivia is a poor girl at a private school, marching across the train tracks every day to fulfill her scholarship.
Hidden Desires
Her dream is to get into an Ivy League school, and if she has to show her face in this miserable school every day to achieve it then she will. Clay makes it worse: endlessly torturing her and making fun of her. It is something new every day: either her lipstick is too bright or her skirt is too short. Olivia doesn't care; she is there to learn and nothing else.
However, one day Olivia discovers Clay's secret, and she's intrigued. But no matter how intrigued she is, she knows it could spell trouble. So she tells Clay to stay on her side of town and keep her skirt pulled down from now on. But when Clay comes creeping into Olivia's part of town one night, the passion cannot stay hidden any longer. Will Clay still count as pure when Olivia is done with her?
---
Tennis Star Turned Teacher
In one of the best books by Penelope Douglas, we discover the story of Easton and Tyler. Easton is a former tennis player turned teacher. All she wants is to be the best teacher she can be, which she finds a struggle. Her students seem perpetually bored, and it seems like she is perpetually trying to get over her dark past, with little success.
While attending a gala one night, sparks fly between herself and some mystery man whom she fully expects never to see again. However, when one irate parent requests a parent-teacher meeting, she is confronted with things that she thought she had left in the dark, as well as that mystery man from the gala. Tyler's son is struggling not only in her class, but in school overall, and Tyler is demanding to know why.
A Clueless Father
Tyler knows how to manage businesses. He knows how to handle his wealth and all his belongings. But he has no idea what to do about his teenage son. As a matter of fact, Easton believes that Tyler may be part of the reason his son is struggling so much in school. But how can she tell a worried father that his son's failures are his fault? It isn't long before Easton realizes that it isn't just his son; Tyler hardly knows how to handle anyone, his son's young teacher included.
But Easton soon sees past Tyler's busy and strict facade and sees something that she thinks she can help with, if he will let her. And Tyler who is completely bewitched by Easton and knows that he can help her overcome her past. But, wanting your son's history teacher is just plain wrong, no matter how much fun it sounds like.
---
Final Thoughts
If you have reached the end of this list, and are still clambering to get your hands on more Penelope Douglas books, you are in luck! Penelope Douglas is also the proud author of Ash City, Thunder Bay, Motel, and many other top Penelope Douglas books. Additionally, Penelope Douglas is currently working on the Hellbent series, which follows the children of the characters in the Fall Away series, which includes the latest Penelope Douglas book Falls Boys.
That means that you will have enough of the best Penelope Douglas books to read for a long time. Penelope Douglas also runs a personal blog and keeps it up-to-date for her fans. Any new book announcements can be found there or on her Goodreads page, which is also very active.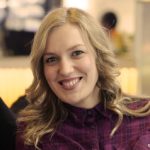 Alissa is an avid reader, blogger, and wannabe writer. (She's a much better cook than a writer actually). Alissa is married, has one human, one feline, and two canine kids. She always looks a mess and never meets a deadline.