Bio
Coben was born on the 4th of January, 1962, in Newark, New Jersey. Harlan was born into and grew up in a Jewish family. Coben was educated in the Livingston High School of New Jersey. He received his Bachelor's degree in Political Science from Amherst College.
Famous Colleague
It was at Amherst College that he also met author, Dan Brown, though Dan hadn't yet published the books that would mark his career, while they were both part of a fraternity named Psi Upsilon.
---
Best Harlan Coben Books
---
Career
Coben took up writing during his college years. After graduating, he went to work in a traveling agency that was owned by his own grandfather. Most primarily, Coben is known for his mystery and thriller books, and he is a familiar name when speaking about the contemporary fiction of America.
The last consecutive seven Coben novels ranked at the number one spot on the New York Times bestsellers list. Coben today lives in Ridgewood, New Jersey, with his wife and their four children. When we consider how many books Harlan Coben has written, it is a tough call to pick the best five. We changed the final list only a couple of times. Let's now take a look at what the best Harlan Coben books are.
---
David Beck
Tell No One was published in 2001 and it was Coben's first book to reach the New York Times bestseller list. Our main character in this tale of mystery is Doctor David Beck.
He is a Manhattan pediatrician. David's wife, and childhood sweetheart, Elizabeth was kidnapped eight years ago. She was tortured violently and murdered by a man referring to himself as KillRoy. KillRoy is in prison, doing life on 14 different counts of murder. It is one of Harlan Coben's top books and the answer to the question of what is the best Coben book to start with.
Murder Weapon
As it happens, the case is once more opened when near the site where Elizabeth's body was recovered, the police discover two corpses and a baseball bat. It is this same baseball bat that had been used against Elizabeth so as to kidnap her.
Things only take a turn for the twisty worse when David receives an e-mail from a person looking exactly like his slain wife. David can't understand all the implications arising from this: has Elizabeth been alive for the better part of a decade? why is she coming back now? whose body was falsely identified as hers and buried? One of our favorite Coben novels.
Off the Hook
This is one thriller that won't let you off the hook once you've read it. You'll be pondering how things went down long after it's placed back on your bookshelf. It isn't without reason that Tell No One is considered Coben's best book from the whole list of Coben's novels.
---
Maya Burkett
Coben's Fool Me Once is one of Harlan Coben's best books and one of a kind examples of how a thriller, even after the author has been writing for decades, is properly done. We see Maya Burkett, recently widowed as her husband was shot and murdered in Central Park by a pair of muggers, as she installs a hidden camera to keep a keen eye on her two-year-old daughter Lily and her nanny.
Maya's world is flipped upside down when, while examining the footage, she sees her husband from out the grave sitting in her den. Isabella, the nanny, denies seeing anything and high-tails it out of Maya's home, taking the memory card from the concealed camera. It is one of the best Harlan Coben novels.
Roger Kierce
Distrustful of homicide detective Roger Kierce, Maya decides to do a little bit of investigation on her own. She finds that Kierce isn't quite as innocent as he may let one. With time, Maya finds that there are many more things being played in the background than she first supposed.
Her investigation links the murder of her husband with the murder of her sister Claire, as Kierce reveals that they were shot using the same weapon. Even more distressing is that Joe's own brother Andrew was murdered over ten years ago, and now secrets that were to be kept under wraps are being revealed, one by one.
Intrigues
As any Coben thriller is, Fool Me Once is a tale of intrigue that has its readers on the edge of their seats. One of the best books by Coben of the latter part of his career.
---
Paul Copeland
The Woods is one of Harlan Coben's best-selling books published in 2007, garnering generally positive reviews. The story starts out with the recounting of a series of murders that occurred at a summer camp. Paul Copeland is a New Jersey prosecutor, whose teenaged sister and her three friends were slain in that same camp.
Paul learns that one of the victims, or more than just one, might have just gotten away. Paul has lost a lot in his life. His wonderful wife was taken by cancer, his mother went away a number of years ago, his father died in search of Camille, Paul's sister. When we take a look at the list of books written by Coben, it is one of the best-rated Coben novels for sure.
Case Reopened
A few months after the death of Paul's dad, the case is reopened as a new corpse has just been found. Paul is one-hundred per cent sure that the body is Gil Perez, who was thought to have died in the woods twenty years ago.
Paul struggles with keeping his sanity; his other cases take a hit as he is unable to keep his head clear. With each page, the story is revealed, bit by bit, and we learn of the dark, dark past. It should be noted that one critique that Coben has received for this particular novel is that Paul never actually seems as if he's in any trouble, though this is a minor issue.
Wonderful Thriller
The penchant that Coben has for twisting the stories is as present here as in all wonderful, murderous thriller that he releases. Not many would number this among author Harlan Coben's book list, but it still succeeds in what it sets out to do.
---
Young Adult Fiction
While the Myron Bolitar books are probably the ones that author Harlan is most known for, his attempts at teen fiction with the Mickey Bolitar books are also superb stories. The story is comprised of three Coben books in order as follows:
Shelter
Shelter is the first and maybe even the best Harlan Coben novel of the series, where we are introduced to Mickey Bolitar, who is the nephew of Myron Bolitar. Mickey's life takes a turn when he witnesses the death of his father, then even more when he is forced to send his mother into having no other recourse, Mickey goes to live with uncle Myron.
He switches school, losing most of his friends, but he soon finds new ones at the present school. However, his girlfriend Ashley has vanished without a trace. Determined to find her, Mickey sets off in his attempt not to lose another person in his life.
Seconds Away
Seconds Away is the second novel of Coben's books in chronological order, where Mickey and his group of close friends are at the heart of yet another murder mystery. Coben does a brilliant job of keeping the readers out of the loop while, at the same time, setting up an intriguing plot. The characters are strong and enduring, and the plot can be rested upon their backs properly.
Found
Found, is the third and, as of this moment, the final book in Coben's book series in order. It comes back to the mysteries surrounding Mickey's own family, his parents, and it ends wonderfully. The opening page grips you from the start and doesn't really let go even after you've closed the book. These Coben's books ranked as Harlan Coben best-sellers, so we assure you they are worth your reading time.
---
Myron Bolitar
Myron Bolitar is one of the two best Coben book series and it is also the longest one. It features eleven novels, each with its own riddles and twists, setting up an entertaining, interesting, murderous story.
Myron, the titular character, is a large, handsome man, currently working as a sports agent, though at one point he did work with the Federal Bureau of Investigation.
Trouble Will Find Me
Over the course of the books, Myron tracks down the girlfriend of a friend he used to be close with; protects one of his clients while attempting to avenge the life of another; finds himself in the middle of one of the most powerful families in the cities and all their secrets; finds out that he is the father of a thirteen-year-old child, stricken by cancer.
He must have a race against the clock to find the missing bone marrow donor; faces the death of his own father; goes deep into decades-old secrets that might just cost him his own life.
One of a Kind
The books featuring Myron are one of a kind. Even though the first one came out in 1995, and Coben's latest book of the series in 2016, the stories don't lose footing for even a bit. Myron remains as the witty, powerful, and charismatic character we meet in Deal Breaker, and blossoms even further towards being as complete a character as possible, all the way to Home.
The books featuring Myron Bolitar are, without a shadow of a doubt, the most popular Harlan Coben novels. Coben is one of the best authors, today – and even during the last twenty years –, in the thriller genre. His books have been entertaining and absorbing, musing, and perplexing readers since his first, and he is showing no sign of slowing down.
There's More
That's all from our Coben book reviews, but there are more stunning novels that can be ranked as the best books of Harlan Coben. One of them is Coben's latest book called The Boy from the Woods, which came out in March 2020. It is also one of the best Coben stand-alone novels. So get yourself a freshly printed publication and make your day better!
---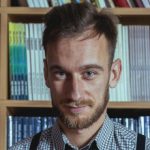 Robert is a science fiction and fantasy geek. (He is also the best looking Ereads writer!) Besides reading and writing, he enjoys sports, cosplay, and good food (don't we all?). Currently works as an accountant (would you believe that?)