Powerhouse Writer
Dorothy Leigh Sayers was born in Oxford on the 13th of June 1893 and was the only child of the Rev. Henry Sayers. Sayers received a degree in medieval literature from the University of Oxford in 1915, becoming one of the first women to graduate from university. Despite her academic prowess, she was not fond of the academic life. Instead, she shifted her focus and efforts into various jobs like publishing, advertising and even teaching, until she published her first novel.
Today she is best known for her mysteries, a series of novels and short stories that were set between the First and Second World Wars that feature the English amateur sleuth Lord Peter Wimsey. While these are still enjoyed today, Dorothy L. Sayers maintains that her best work was the translation of 'Dantés Divine Comedy'. While a powerhouse writer and poet, she also was well received for her plays, literary criticism, and essays.
---
Best Dorothy L. Sayers Books
---
A Strange Hobby
Lord Peter Wimsey has a strange hobby; he likes to investigate murders (much to the inconvenience of the police force). Fate would have it that his first case be more peculiar than most. A stark-naked body is found lying in a tub, which is not unusual for a bath, but highly irregular for a murder victim.
While the police are more interested in closing the case and looking at the owner of the house as the culprit, Lord Peter believes that there is more to the crime than the eyes can see; especially when the body has been shaved after death and features a pair of gold pince-nez perched on the closed eyelids.
Only The Rich
'Whose Body' is readers first introduction to Dorothy L. Sayers books and is arguably one of the best rated in the series in my opinion. I found the mystery to be brilliant, but the characters even more so. Lord Peter Wimsey is such an eccentric being as he babbles his way through the adventure in a way that only the very rich can get away with, quoting poetry and literature in between his brandy.
The book is a quick and entertaining read that will keep you amused from page to page. This is especially experienced when watching the interaction between Lord Peter Wimsey and his valet, Bunter. Their relationship is incredibly special and at times hysterical. Lord Peter is not a Sherlock or a Poiret, he is his own genre of detective and that is what makes this book so special.
---
A Murder In Riddlesdale Lodge
Next on our Dorothy L. Sayers book list is 'Clouds of Witness', the second novel following Lord Peter Wimsey and his detective exploits. The Riddlesdale Lodge was always a Wimsey retreat filled with countryside activities and the thrill of the hunt. That changes when a dead body is found in a bed of chrysanthemums. The connection; Lord Peter's brother-in-law to be.
What complicates things the most was that the accused murderer happened to be Lord Peter's own brother, making it his responsibility to clear his brother's name. If a murder in the family was not enough to throw Lord Wimsey off course, perhaps a few twists in the story would do: a mysterious vanishing letter from Egypt, a grieving fiancé with bags in hand and a bullet with his name on it.
Not Always What It Seems
Things that I can really appreciate about these books is the descriptive language, clever dialogue and intriguing twists and turns in the story. Dorothy L. Sayers always seems to encourage her readers to think above the obvious. She also has a progressive way of disarming her main character. It gives a heightened sense of realism and challenge.
'Clouds of Witness' has a frenetic and fast pace to the story. While the murder is central to the storyline, Sayers does an impeccable job at building her characters around it, making it almost secondary in focus when compared to the doings of the Wimsey family. Despite being set in a forgotten era, the novel still captivates and entertains.
---
A Race Against Time
A wealthy Agatha Dawson is found dead with no apparent signs of foul play – even though it is sooner than expected. While others are ready to close the case, Lord Peter Wimsey refuses to let the case rest, even without any leads or clues. Just as he begins to break the case down to find any hint to his inclinations, he is faced with another murder: Agatha's maid.
Whilst Lord Wimsey has an idea who the killer could be (based on his intuition), getting the proof, and finding the details that are needed to build a warrantable case becomes the primary challenge he faces. It becomes a race against time; can Lord Wimsey find the murderer and solve the case before he becomes the next victim?
Golden Age Detective Fiction
There is a reason why Dorothy L. Sayers's Wimsey books are some of the most popular examples of Golden Age detective fiction, and this entry into the list of her book reviews is no different. Sayers's ability to script intricate plots which give you all the clues on one page and yet misdirects you to keep you guessing. Wimsey is hilarious, and Sayers has a masterful way of bringing an interesting perspective to the genre.
My favorite thing about this book was the interplay between characters, more specifically, Lord Peter and Charles Parker and how they navigate quite the precarious situation. The storyline is rather gritty as the more Lord Peter pursues the truth; the more complicated and darker the situation gets – it is invigorating!
---
Dead Man's Knee
General Fentiman was dead, that was known for sure. But nobody knew exactly how he had died. Lord Peter Wimsey arrived at the Bellona Club to meet his dear friend, but now deals with the mystery of how he met his maker. Worst yet, the time of death is a determining factor in a half-million-pound inheritance.
Lord Peter Wimsey returns in this next feature and needs every bit of his amazing skills to unravel the mysteries of why the General's lapel was without a red poppy (on Armistice Day), how on earth the club's telephone was fixed without a repairman and, maybe the most puzzling of all, why the dead man's knee swung so freely despite the rest of him being stiff with rigor mortis.
Hitting A Stride
I really felt that this is the book where Dorothy L. Sayers starts to hit her stride with Lord Peter, especially if you have read her books in order. As the story progresses, you see Lord Peter becoming a fully fleshed out man, perceptive, somewhat hard edged, sometimes silly, and incredibly likeable.
You can see how Dorothy L. Sayers best grows as an author alongside Lord Peter in the series of books that follow the curious adventures of our main character. There are fast quips, rather obscure quotes, and many instances where Lord Peter Wimsey spends a great deal of time charming people into talking too much. Sayers's playfulness as an author makes every page a delight.
---
Smitten At First Sight
'Strong Poison' is the fifth novel by Dorothy L. Sayers to feature the esteemed and best-witted detective, Lord Peter Wimsey, and the first to feature Harriet Vane. Harriet is on trial for killing her lover, Philip Boyes, and quickly becomes a prisoner in the dock. Lord Peter is convinced of her innocence and is instantly smitten upon first meeting.
But the case looks convincing at first glance. Mr. Boyes was left by Miss Vane after an attempt at "free love" had fallen apart. As a writer of detective fiction, Harriet had been investigating death by arsenic poisoning and subsequently had purchased arsenic under false names. When Mr. Boyes is killed by poison, Harriet becomes the more obvious person to accuse.
A Race Against Time
With the story positioned, it becomes a race against time as we follow Lord Peter on the pursuit of the real murderer. This is a delightful mystery with a real sense of danger as the risk is immediately presented – Lord Peter must solve the crime to rescue damsel in distress Harriet Vane.
Once again, the characters in this book shine in a way that only Sayers knows how to make happen. One thing I found refreshing was the romantic tone that the book presented; although a corny premise, it is done in such a way that you really enjoy it. 'Strong Poison' cements Dorothy L. Sayers as a Golden Age Great and this book is certainly one of her best.
---
Scotland's Finest
Next on our list of best-selling books by Dorothy L. Sayers is 'The Five Red Herrings'. The setting: the idyllic village of Kirkcudbright, Scotland. Here, every resident and visitor has two things in common: they either fish or paint (or both), and they hate Sandy Campbell. Sandy's body is found at the foot of a steep hill and believe me when I say nobody wept for his departure.
With his easel positioned at the top of the hill, it is suggested that he fell while painting. But as always, something about the man's death does not sit too well with Lord Peter Wimsey. Knowing nobody liked Campbell, there are six people who hated him enough to become the prime suspects of Lord Peter's case. This might be one of the most ingenious murders that Lord Peter has seen yet.
An Audiobook-like Experience
Taking place in Scotland, Sayers took on the task of presenting the vernacular of the area; being precise in the way that they spoke rather than the way that the words are spoken. It was almost as if I could hear their speech, an audiobook experience from the written word.
The descriptions of the countryside with also fascinating and atmospheric in a way that transported me straight into the fishing town. There was a lot of movement in the book which allowed for the reader to visit several places in Scotland throughout the development of the case. The book is cleverly written and is a must read for all mystery fans.
---
Solace Sought, Danger Found
We see the return of damsel in distress, Harriet Vane. But only this time, she has a bit more of the spotlight. Recovering from an unhappy love affair (and the drama that came with it), Harriet seeks solace on a barren beach. What she thought was deserted quickly changes when she finds the body of a bearded young man with his throat cut.
Quickly, she photographs the body and takes down a few clues she could find before the tide could wash away the crime. By the time that Lord Peter Wimsey gets to the scene, all he can do is form a partnership with Harriet and together find out who did the deed and why.
Edge Of Your Seat
'Have His Carcase' is one of Dorothy L. Sayers' most ambitions and complex plots yet, making it one of her top books in my opinion by far (purely because I love being left on the edge of my seat throughout a book). Women in novels (at the time) were often showcased as sweet, innocent, and rather dim-witted domestics. Sayers went against that stream (bravely), crafting a strong, independent, and fully capable female powerhouse.
This book has all the ingredients for a great murder mystery. Just when you think you have it all figured out, the mixture you think you are about to drink in victory gets shaken up again, making you go back to the drawing board. A positively enjoyable read for all fans of Dorothy L. Sayers and her best in the Lord Peter Wimsey Series.
---
Mind The Stairs
When big shot ad man Victor Dean falls to his fateful end down the stairs in the offices of Pym's Publicity, it presents itself as an accident. When Lord Peter Wimsey is called in, he soon discovers that there is more than meets the eye to this scene. For the first time in his life, he goes undercover to pull in a salary of 4 pounds a week.
Adopting the persona of Mr. Death Bredon, he becomes a copywriter in the very advertising firm he investigates – the most humorous undercover job. What he finds is that Victor Dean's death is the tip of an iceberg which affects thousands of lives all over London city.
London Chorus
For those of you that do not know, Dorothy L. Sayers worked in an advertising firm for seven odd years, which easily had a part to play in engineering Lord Peter into a job environment that she knew so well – it is easy to see why this is one of her most highly ranked and best-selling books to date.
Every Wimsey novel has a tone that differs from one another. What struck me as so unique about this addition to the beloved series was how the London voices made Lord Peter almost take second place. Whether it is the society cocktail parties or the cricket matches and the illustrious Covent Garden, this was obviously a portrait of Sayers' real world wrapped in an ingenious plotted mystery.
---
Bells Are Ringing
'The Nine Tailors' begins with Lord Peter Wimsey and Bunter on their way to spend New Year's with friends, when their car loses control and lands them in a ditch… in the middle of a snowstorm, might I add. Fortunately, they are taken in by the Reverend Venables and his wife. It is there that Lord Peter takes part in some bell ringing – a personal passion.
A few months later, a body is found in the graveyard of Reverend's church, which should not be there, and he contacts Lord Peter who is gleeful to assist. The corpse is disfigured beyond recognition with his hands removed, and Lord Peter could not be anymore excited. This is not going to be an easy case to solve but Lord Peter is always up to the challenge.
Take Me To The Countryside
The atmospheric descriptions of England's countryside were a notable enjoyment I took out of the book. Sayers expertly paints a vivid picture of the small village of Fenchurch St. Paul, with characteristic winding lanes, ancient churches, and misty marshes. The novel itself is a sensory experience that bring the setting to life.
Each character presented in 'The Nine Tailors' has their own unique personality and backstory that adds a depth and richness for any reader to enjoy with ease. This, paired with the rich setting, creates a memorable and engaging reading experience. 'The Nine Tailors' is a strong member of the best novels by Dorothy L. Sayers, of that we can assure you.
---
Welcome Back
'Gaudy Night' takes place at Oxford University in the 1930s and follows the return of the character Harriet Vane, an alumna of the university who returns to attend the annual Gaudy celebration. Things quickly turn sour when someone begins a series of malicious acts.
During her visit, Harriet discovers a series of letters from an anonymous sender and disturbing events happening on campus. Eventually, she is drawn into an investigation to uncover the mysterious culprit, which quickly becomes a complex and dangerous endeavor. It is at this point that Harriet calls on an old flame, Lord Wimsey, to assist her with the adventure.
Reflections Of A Not So Simple Time
I found the novel to not only be a compelling mystery, but a curious reflection on the human experience and the challenges of navigating societies expectations. The commentary of changing times in which the story was set was fruitful, as we witness Harriet grapple with her own conflicted feelings about her place in the male-dominated world. One would assume that D.L. Sayers draws from her own experience to present such a realistic presentation.
'Gaudy Night' is widely regarded as one of the best Dorothy L. Sayers books, receiving an excess of praise for its intricate plot, well-developed cast and of course, an elegant writing style that you can only expect from one D.L. Sayers. I would highly recommend this book to anyone who enjoys a well-crafted mystery with a strong female protagonist; especially to those who want to be engaged from beginning to the end.
---
Final Thoughts
That brings us to the end of this series of the 10 best books by Dorothy L. Sayers. She was a remarkable writer and trailblazer whose contributions to literature and society can still be felt today. While she might not be with us anymore, her work remains a source of inspiration and enjoyment for readers around the world. Looking for some more novels that best showcase Dorothy L. Sayers? Try 'Double Death: A Murder Story' or 'Six Against the Yard'.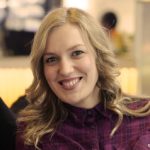 Alissa is an avid reader, blogger, and wannabe writer. (She's a much better cook than a writer actually). Alissa is married, has one human, one feline, and two canine kids. She always looks a mess and never meets a deadline.