Prolific Novelist
Rosamunde Pilcher was a British author known for her best-selling books such as "The Shell Seekers," "September," "Coming Home," and "Winter Solstice" (which is known as one of the most popular of the Rosamunde Pilcher books). Pilcher began her writing career with short stories (the first one featuring in Women's Own magazine) and ­­only published her first novel, "Halfway to the Moon," in 1960. Her books, set in Cornwall where she grew up, feature bright descriptions of the English countryside region and explore complex family relationships.
Pilcher's writing has been described by many as heart-warming, nostalgic and comforting, touching the hearts of readers worldwide. In recognition of her contribution to literature, she was awarded an OBE (Order of the British Empire) in 2002. Pilcher passed away at the age of 94 in February 2019, leaving behind a beloved legacy of novels that continue to capture the imaginations and hearts of its readers. So, let's get into the collection of our best rated books by Rosamunde Pilcher, ranked in our subjective order.
---
Best Rosamunde Pilcher Books
---
An Emotional Past
First on our list of Rosamunde Pilcher book reviews is the timeless classic (and one of her best rated books) that is "The Shell Seekers", a heart-warming and nostalgic novel that explores family, love, and the power of people's memories. The story follows Penelope Keeling, an elderly woman who struggles to come to terms with her past and relationships she has had throughout her life.
The journey is both emotional and thought-provoking, as the reader is transported through the joys and sorrows of Penelope's past – whether it is her childhood in Cornwall, or the harrowing challenges she faced in World War II.
Love, Family and Loss
This book is an absolute must-read for anyone who loves a good family drama. The characters are well crafted and carry a complexity that can be appreciated along with the novel's numerous themes (like love, family, and loss). Pilcher's display of the family dynamic is both subtle in meaning and honest as she examines the relationships between Penelope and her children as they struggle to understand their mother and her life decisions.
I especially appreciated the vivid descriptions that Pilcher's uses to describe the Cornish countryside – it felt like I was transported into the rolling hills, small villages, and stunning coastline in Cornwell. One could argue that it was the perfect backdrop for the story, providing a sense of tranquillity to each character's turmoil. You can almost feel the sea breeze on your face or smell the wildflowers that scatter the landscape. This best rated book from Rosamunde Pilcher was so highly revered that it made it to the movies, screening with the same name.
---
Finding Their Place
The year is 1935; 14-year-old Judith Dunbar is left behind at a British boarding school when her mother and baby sister, Jess, leave to join her father in Singapore. Judith is not alone, spending her holidays with her Aunt Louise and befriending Loveday Carey-Lewis, who plays a huge impact in her life. The story progresses from merely whispers of a war on the horizon, to the war years up until 1945, as we watch the characters grow and experience love and loss in a style that only Rosamunde Pilcher can craft.
The characters in "Coming Home" are exactly what you expect from Rosamunde Pilcher's top books; well-drawn and multifaceted. Judith, a strong-willed and independent woman who dreams of becoming an actress but faces the challenge of pursuing her desire for success or staying loyal to her family. Her brother, Kit, struggles with the weight of their family's expectations as he tries to find his own path; and their father, a proud and stubborn man that needs to come to terms with the world around him.
Effects of War
The novel's depiction of the effects of a war of that scale on families is both touching and representative. Pilcher's exploration of women and their changing roles during this time was also incredibly engaging and perceptive. As a reader, you cannot help but invest emotionally in the various characters and their struggles throughout the book.
I really appreciated the setting of the book and the true to life experience of both the pre and post war effects it depicts. Judith's disappointments, hopes, love, losses and even her own contribution to the war efforts are so eloquently portrayed through the skilful writing that you come to expect from Rosamunde Pilcher.
---
New Beginnings
In "Winter Solstice", Rosamunde Pilcher transports us to the Scottish countryside with the theme of renewal and rebirth in one of her top books to date. The story follows five very different characters that are brought together by a strange rippling effect of a tragedy to an estate house near the Scottish fishing town of Creagan. And it is in this house (on the shortest day of the year) that the lives of all five of these characters are changed forever.
It would be amiss of me not to introduce at least three of the characters that you meet in this book. Elfrida, an elderly actress that is struggling to come to terms with the loss of her career on stage and the calling off of a long-term relationship. Carrie, a single young mother that is trying to make a new life for herself and her daughter after the breakdown of her marriage. And Sam, a reserved gardener dealing with the aftereffects of a traumatic past event.
A New Setting
I am a sucker for the Scottish countryside and Pilcher's prowess of the written word brings the wild and windswept hills to life, providing a new setting (unlike the usual English countryside) that epitomises the central themes – so much so, that you want to book a flight to Scotland the moment you put it down. Each character is so well penned to the point that you want to carry on knowing them even after the story is finished.
The character's experiences can either be relatable to some but to those that it isn't, you can't help but sympathise with the grief that the characters feel. No villains, just genuine likeable characters that are seamlessly connected with storylines that converge in one beautiful place with hope through the healing process. It is a heart-warming tale that you should not miss; the perfect winter read.
---
Springtime In Scotland
"September" brings us back to the ever rugged and picturesque landscape of Scotland as springtime springs (pun intended) to life in the hills. A dance is planned, summoning home the group of people Violet Aird has cared for most in her life as they celebrate the matriarch of the Aird family's 80th birthday.
The oldest and wisest of them all, she sees Alexa (the vulnerable granddaughter of the family) find love for the first time, while the decision to send her little grandson away to school is driving parents Edmund and Virginia apart. And away from them all is the ever exciting and glamorous Pandora, who ran away twenty years before.
Vivid Descriptions
"September" paints a vivid picture of the Scottish landscape that is to be expected from a Rosamunde Pilcher book, bringing to life the region with such rich detail (and that is not me being biased to a country I love), as she poetically navigates the changing seasons. The novel's exploration of family dynamics is like her other novels, diving deep into the complexities of sibling relationships, the looming struggles of aging and the challenges of coming to terms with the past.
I really loved how the novel's themes of love, loss and renewal were intricately woven together, seamlessly creating a rich and satisfying reading experience that anyone can enjoy. The plot progresses at a gentle pace, allowing you to really savour moments of reflection and introspection that form the backbone of the story's themes, and easily making it one of Rosamunde Pilcher's best novels to date in my opinion.
---
The Return
Next in our Rosamunde Pilcher book list is "Voices in Summer", a charming and deeply moving novel that touches on the power of forgiveness. We begin with Laura, a young woman challenged with the feeling that she has never really felt like she fits in with her husband's side of the family.
Being newly married and ever conscious of the shadow cast by her husband Alec's first wife, she decides to take a holiday with his family in Cornwall. Through the summer days, she is charmed by the beautiful house and the people she learns to know and love, soothing her uneasy spirit. That all changes with the arrival of an anonymous letter accusing her of having an affair and throwing her life into turmoil.
Short (And Sweet)
Although being one of her shorter novels, Rosamunde Pilcher spares no details to make this an enriching reading experience. It speaks of themes that are not any more complicated than what real life is: real family, real friends, real worries, and real joy. Laura, in particular, is deeply empathetic and relatable as a protagonist.
Rosamunde Pilcher writes in such a way that is so comforting that you feel at home when you read, similar to the other books in this list. I love how she describes Cornwall as a world in which everyone gardens, lives cosily, dips in the ocean, enjoys comfy fires in the evening and knows all of their numbers. She does it in such a way that you feel like you belong (even if you have never been there). Reading this book felt like I was on a mini vacation.
---
A Special Place
If you have not guessed by now, when you read a book by Rosamunde Pilcher, you are transported to a special world of evocative detail and emotion, and "Snow in April" is not different in that sense.
Caroline travels to Scotland in the hopes of contacting her long last brother that she has not seen for years, and to return in time for her wedding to a man that her overbearing stepmother thought was well suited. This all changes when a sudden snowstorm strands her in an isolated house with a young man recovering from a past tragedy. Are they on the brink of a terrible mistake or will they be the ones to save one another?
Warm And Endearing
Despite being a shorter read, I enjoyed this novel for the reasons that I adore other best Rosamunde Pilcher novels: the endearing characters in a beautiful setting. It is a light and easy ready that I finished in a couple of hours (and a couple of cups of tea) but those hours were very much enjoyed.
I loved the change in scenery, placing us not only in Scotland, but in a part of the year that balances winter and spring which is known to be a very beautiful time there. Interestingly enough, our protagonist's moral dilemma is not something completely out of this world but that is not for me to spoil. "Snow in April" is a touching and tender love story in the wilds of a snowy Scotland – what is not to love?
---
A Writer First, A Man Second
In "Wild Mountain Thyme" we follow Victoria, a young woman who works in a fashion shop in London (although she's not too dedicated to her line of work). She lives on her own and is still coming to grips with being left by her ex-boyfriend Oliver three years prior. Oliver was a writer first before anything else, and to him other people were just tools in the process.
Even though he had broken Victoria's heart once, when he arrives on her London doorstep with a two-year-old son she never knew existed, she found she could not refuse him. The three of them set out for an old castle in Scotland. It is there that Victoria meets a new laird and finds her spirit awakening.
'Writing' The Wrongs
The bad guys in Pilcher's books are usually ones that act with selfishness and immaturity, causing problems on to others, and Oliver is no different in this short novel. Pilcher expertly deals with the doubts and dangers of love in the form of Victoria as she navigates Oliver's manipulation and the difficulties that can be overcome through strong belief and emotions.
People are quick to critique characters like Victoria when reading from the outset, but her emotions are real when you sit and reflect on what she is dealing with. The story was easy to screw up and a lot of other authors tend to fall into that trap by making it too melodramatic or complicated, or even worse, flat! However, Rosamunde Pilcher knows her way around a strong story craft.
---
A Tornado Of Experiences
At 27-years-old, Virginia Keile had been through all of the most intense life experiences you could think of. A magical first love that ended in a rug pull of heartbreak, a suitable marriage (yawn), motherhood, and widowhood.
Despite being surrounded by wealth and its luxuries, she continues to struggle with loneliness. All she wants now is to take her son and her daughter to a seaside cottage to help them all recover from their own tragedies. Unbeknown to her, Virginia's true love (whom she met at 17 might I add) was there waiting and praying that this time she would be willing enough to seize the moment.
Sweet And Satisfying
The best way to describe "The Empty House" is a short, sweet, but satisfying novella. Pilcher really makes you feel Cornwall. Whether it is the sunshine, the flowers, or the crashing waves – the amount of description she uses makes you feel like you are right there with the characters. The story was charming, heart-warming, and simple in such a way that it reigns true to experience.
This book gets added to the 'shorter' list of novels by Rosamunde Pilcher, but it still sees her at her best. She breaks away from the usual story of romance to a journey of self-actualisation and a woman coming into her own. Hard questions are asked, and answers found but the narration makes you feel whole. The only critique? I wish it was longer.
---
Captivatingly Immersive
"The Day of the Storm" is a captivating novel that tells the story of Rebecca, who returns to her childhood home on the coast of England after her mother passes away. As she comes to terms with her mother's death, Rebecca is forced to confront painful memories and the secrets her family has kept hidden for years.
Rebecca learns she has a family in Cornwall and sets out to find the grandfather and cousin she has never had the opportunity of knowing. Joss Gardner, an enigmatic outsider who seems to be the favourite of her grandfather, is the only one that can help her understand the dark undertone that lines behind her family's seemingly warm and loving reception.
A Charming Tone
This story was enchanting to say the least. Interestingly enough, it is written in an older type of English which I found oddly delightful and a decent break from most tales. On a surface level, it proposes a simple story of a girl finding her family, but the themes run a lot deeper and bring forth a lot more meaning than that. It is told with a charming tone that makes it such a pleasure to read.
The story had everything you would need in a delightful 300 pages. It was ripe with bits of mystery and romance and stayed true to the 'long lost family' theme. Although it took a while to build up, it hooks you like a fish on a line as you try to solve the mystery of Rebecca's family.
---
Return To Scotland
After many years in California, United States, Jane returns to the ever-tranquil Scottish estate, Elvie, where she fondly remembers spending a magical childhood. These memories of Elvie had always paired with the image of Sinclair, the rakish man Jane had once dreamed of marrying. But now that she is home, she finds Sinclair a different man. His charm has purpose, and Jane can no longer trust him… or herself.
Who knew that an urgent visit from her grandmother's lawyer would be the catalyst for her return to Scotland, where passion, not gentle love, was waiting for her. Worst yet, is the chilling realisation that she might be ready to wed the wrong man.
The Human Spirit
Rosamunde Pilcher knows all the aspects of the human spirit, and how it behaves in both joy and sorrow. The transition from Northern California to the Wilds of Scotland was expertly navigated, something you can come to expect from Pilcher's ability to navigate the description of a scene, with each being depicted in the most beautiful and evocative manner.
Although I would not consider it as one of my best books by Rosamunde Pilcher, it still definitely deserves a place on your bookshelf and is a must if you are looking for a quick comfort read. It took a bit more of a darker approach with the secrets that are revealed and the tragedies that unfold, which is a nice change of pace from this author.
---
Final Thoughts
Well, there you have it! A list of some of the best books by the ever-descriptive Rosamunde Pilcher that you can read in whatever order you please. Be ready to be transported to the countryside and explore the intricate complexities of interpersonal relationships in a way that brings a feeling of comfort and familiarity that only Pilcher can provide. Nothing grabbing your attention on this list? Don't worry! There are many other Rosamunde Pilcher books that you can find – it's just a quick search away.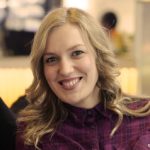 Alissa is an avid reader, blogger, and wannabe writer. (She's a much better cook than a writer actually). Alissa is married, has one human, one feline, and two canine kids. She always looks a mess and never meets a deadline.