---
Best Time Travel Romance Books
---
Perfect Combination
There are many fans of science fiction stories that involve the phenomenon of time travel throughout the whole world. Those stories alone are definitely something to get excited about as you never know where the many different characters inside might end up. Some travel throughout hundreds of thousands of years in the past and future, others travel close to their own timeline.
Whatever the case may be, a sure way to spice the story up a bit is to add some romance to the story. Romance is something that always gets more fans in any type of story so be sure to check out this review of some of the best time travel romance books ever written to discover some new and thrilling stories.
---
Clare and Henry
This is a truly unforgettable story written by Audrey Niffenegger about two characters, Clare and Henry, who are in the most unusual relationship you have ever seen. You can learn more about this book in our review of The Time Traveler's Wife book. Clare is a gorgeous art student and Henry is a librarian who has quite an adventurous lifestyle. The story might get a bit confusing until you understand what the main twist in this fascinating plot is.
Chrono-Displacement Disorder
The thing is that Clare and Henry have known each other since Clare was six and Henry was thirty-six and they fell in love and have been married ever since Clare was twenty-three years old and Henry was thirty-one. Yes, those are the real numbers, and the reason for this truly out of the ordinary event is because Henry was the first person ever to get diagnosed with something called Chrono-Displacement Disorder.
What this means is that Henry lives a very unpredictable life because he often slips in-between times as his genetic clock resets from time to time and he experiences truly strange things that involve his age and timeline changing. The story talks about how these two try to live a normal life despite the fact that Henry's couldn't be further from normal and as unpredictable.
Heartwarming
However, this time-traveling story will be sure to capture your heart thanks to the wonderful and romantic relationship that the two main characters share. You might have come for the thrill of science fiction and the time travel, but you will surely stay for the heartwarming and caring relationship between these two people.
---
Change of Scenery
Outlander is another interesting science fiction/historic romance story that involves a time-traveling plot. The story is written by Diana Gabaldon and although the first book is called Outlander, it is actually from Diana's time travel book series also called Outlander that contains nine books.
The story starts out with the introduction of the main character, a woman who is so tired from working as a war nurse as she goes on her second honeymoon with her husband to finally relax and have some good times.
Back in 1743
Although this sounds exciting alone, her story gets even more exciting when the most mysterious and unexpected thing happens to this woman named Claire when she is sent back in time after walking under a strange standing rock. She finds herself taken back to the year 1743, in the middle of a horrible Scottish war.
She soon finds herself facing one of the most difficult dilemmas of her life as she is torn between two worlds after she meets a truly fascinating character here in the 18th century. James Fraser is a strong and charming Scottish warrior who sweeps Claire of her feet with his show of love that she hasn't seen anything like before.
Back and Forth
The whole series starts off from this moment as you read a story that spans many years as Claire travels back and forth through time in two worlds that she doesn't want to leave. This one is no doubt on of the best time travel romance books and series that have ever been written.
---
Dougless Montgomery
A Knight in Shining Armor tells the story about a girl that has lost all hope as the story opens with her sitting by a tombstone, crying and wishing for the one thing that could make her happy in this world. Her name is Dougless Montgomery and her tragic story soon turns into a fantasy one that involves a lot of romance and love, just as she had been wishing.
This story is written by Jude Deveraux who has produced many best sellers and in this story, she quickly begins to introduce new characters and fascinating twists as Dougless finally meets what she has been waiting for all her life.
Alive
Out of nowhere and suddenly, appears a charming and strong man with broad shoulders and a gold and shining armor. His tombstone says that he died in 1564 but somehow he is now standing in front of Dougless looking as alive as always.
His name is Nicholas Stafford and the love that he shows toward Dougless is nothing like she has ever seen, it is certainly nothing like her previous lover who treated her very badly. She notices that Nicholas looks at her and immediately spots something about her that makes him fall madly in love with her.
Real Love
He looks at Dougless and finds her perfect just the way she is, not even thinking about changing one thing about her, that is real love right there. Jude makes sure that the story that follows with these two together is as exciting and thrilling as when their first met, you definitely see a lot of other exciting adventures of theirs to read about in this what is considered to be one of the best time travel romance books ever.
---
The Highlander
Highlander is a series about a science fiction tale that involves a plot with a lot of time travel events inside and characters who quickly turn this thrilling science fiction and fantasy story into a romantic one that will surely grab the hearts of the reader.
It contains eight books inside which don't actually have connected stories that follow in the next book but they are still very exciting and all try to stay within the same world of Highlander.
Honorable and Brave Warriors
In each of the 8 books, you get to meet different protagonists who are all honorable and brave warriors and legends who tell their own unique and memorable tale of adventure through time.
For example, the very first story that starts off the series talks about a character named Hawk who the author describes as a legendary predator of the battlefield of the boudoir. He is also one of those types of warriors who every woman wants and desires with his handsome face and astonishing physique.
Must-Read
The pattern of legendary warriors continues in the second book as well, To Tame a Highland Warrior, where the author introduces another legendary hero, Gavrael McIllioch. His story is one where he comes from a clan of supernatural warriors of great strength as he abandons them in fear of ending up with the terrible fate that all of his ancestors had to witness.
There are six more books within The Highlander series, as a series that contains some of the best books about time travel and romance, it is certainly well worth the read if you happen to be a fan of these types of stories.
---
Timeless Love
If you absolutely love romance stories, this book by Susanna Kearsley is definitely something that will catch your eye even though if you are not a huge fan of the time travel part of the story as you get to find out about a romantic story in this book that not even time itself can stop. The story starts out with the main character that will be taking you along in her adventure through time as she stumbles upon the love of her life.
Eva
Her name is Eva and when her famous movie star sister Katrina dies, Eva wishes to take her ashes and spread them at the place where they used to spend all of their summers as kids. But when Eva gets to this house in Cornwall, she has the biggest surprise of her life waiting for her there.
She definitely notices that something is not right as everything is almost the same but she finds very strange people who are dressed weirdly living in this house. It doesn't take her long to realize that she has somehow traveled back in time and ended up in the 18th century.
Daniel Butler
She doesn't know what to make of this very strange situation but she soon meets a person who makes it clear where she wants to stay from now on. His name is Daniel Butler and he is the person that Eva falls madly in love with in this time-traveling romance story.
You get to read about their magical relationship that makes Eva go back and forth through time until she finally makes the very difficult decision of where she chooses to stay. It is definitely a hard choice to make for her but in the end, nothing beats love.
---
Magical Journey
This novel is written by author Deborah Harkness and it is the start of a truly magical journey of traveling through time, passionate romance, and thrilling adventures packed with a lot of dangers that will make you finish the whole series as fast as possible. In this book, you get to find out how the story starts and how it ends only to continue in the following books of the series.
Diana Bishop
A young scholar by the name of Diana Bishop is the main character in this book and she is actually a witch but that side of her life has been hidden and locked away for a very long time, ever since an accident made her not want to do anything with magic at the age of seven.
The exciting adventure in the novel starts after Diana uncovers a mysterious manuscript in the huge library in Oxford, this manuscript was an object that has been long searched for by countless and ruthless magical creatures. Now that Diana has accidentally uncovered it, she has unleashed these creatures which will prove threatening to many.
Long Journey
Now she is the only one who can undo what she has done as she and another special character that you get to meet in the book itself set off on a journey to save many lives and discover their love for each other, as well as make Diana reconnect with her magical side.
Romance, Action and Thrill
The books that you have seen in this article are definitely some of the best time travel romance books you could ever read no matter if you are a total enthusiast of those types of stories or not at all. They are packed with so much action, romance, thrill, science fiction adventures, and much more that will definitely add to the excitement of reading them.
---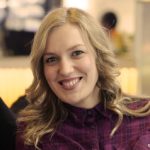 Alissa is an avid reader, blogger, and wannabe writer. (She's a much better cook than a writer actually). Alissa is married, has one human, one feline, and two canine kids. She always looks a mess and never meets a deadline.