Audrey Niffenegger
This novel is a love story that involves a few science fiction twists that greatly add to the thrill and excitement of the plot. The book is written by Audrey Niffenegger in 2003 and it tells the story about a character named Henry DeTamble and his wife, Clare Anne Abshire.
Very Different
You will quickly find out that these two don't actually have an ordinary everyday relationship as there is one main big thing in their relationship that makes them very different from everyone else. Find out what that is and many more twists from the story in this The Time Traveler's Wife book review.
---
The Time Traveler's Wife Book
---
Not Adding Up
Pay attention to the years in this book, especially the numbers because at first, you might get confused about how some of them don't really add up. Henry works as a librarian at the Newberry Library in Chicago and he was born in the year 1963. Clare, his wife, was born in 1971 and she is described in the book as a beautiful art student.
Chrono-Displacement Disorder
The main twist in the story is that although Clare has known Henry for most of her life, he only meets her when he is a lot older from you can see in the book as age and time for him is nowhere near the same as everyone else. This is because Henry was the first person ever to be diagnosed with something called Chrono-Displacement Disorder.
Reset
His genetic clock resets from time to time and he travels in between timelines, changing age all the time and keeping a few memories in his subconsciousness. He tries countless ways to cure himself of this, explores numerous drugs and therapies but with no luck. You can imagine how uncomfortable and uncertain his life can be from something such as this.
Acceptance
However, from what you can see in this book review of The Time Traveler's Wife, Clare doesn't seem to mind at all about this disorder that Henry must suffer through. Henry has actually gotten used to this as well to a manner where it doesn't bother him as much and he has accepted it because he has been doing this since the age of 5.
It would be a different thing if he could control this, then it would be even a superpower and not a curse, the tricky part is that it is not up to him when he leaves, where he goes, or how long he will be gone for. Those things are way out of his control and that's the part that bothers Henry the most, as you can imagine.
Quite Confusing
There are a lot of confusing moments in this book, but if you pay attention to the numbers and dates, you will have a pretty fun time reading this very romantic and thrilling science fiction tale.
You also find out from this book review of The Time Traveler's Wife that Henry even happens to go back in time to when Clare is six years old and they actually first meet there. Then they meet again a few times as he gives her dates on which he will appear and so on.
Thrilling Story
Generally, the story is a thrilling one packed with a lot of romance, time travel and exciting and suspenseful events. Definitely give the book a try if you like what you see in this The Time Traveler's Wife book review and if you are a science fiction romance novel enthusiast because the story is just that.
---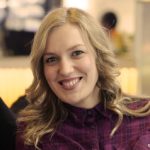 Alissa is an avid reader, blogger, and wannabe writer. (She's a much better cook than a writer actually). Alissa is married, has one human, one feline, and two canine kids. She always looks a mess and never meets a deadline.