Bio
Johanna Helen Lindsey, maiden name Howard, was born on the 10th of March, in the year of 1952, in Frankfurt, Germany. Johanna Lindsey was a terrific and loved American authoress of historical romance novels, with many of her works being featured on the New York Times bestseller list.
Life
The dad of Lindsey was Edwin Dennis Howard, a soldier of the United States Army during the Second World War, who was stationed in Germany, exactly where Johanna was born. Over the course of Edwin's lifetime, he had spoken about wanting to settle down in Hawaii, but he died in the year of 1964. In a way to fulfill his wish, Lindsey and her mom moved to Hawaii, themselves.
---
Best Johanna Lindsey Books
---
Career
While still very much at school, in the year of 1970, Johanna and Ralph Bruce Lindsey married, with Johanna beginning the next portion of her life as a housewife. It was seven years into the marriage that Johanna first wrote a novel and it was a success. More soon followed.
She and Ralph had three children in total, Alfred, Garret, and Joseph. It was on the 27th of October 2019 that, aged sixty-seven, Johanna died from lung cancer. Now, having said all of this, we can take a look at the best Johanna Lindsey books.
---
Lindsey's Malory Series
The Malory-Anderson series, sometimes familiar as Lindsey's Malory series, is one of the most famous historical romance works of the writer and, as a series, the lengthiest she has ever put out. The series is comprised of a total of twelve novels and they are:
Love Only Once
Tender Rebel
Gentle Rogue
The Magic of You
Say You Love Me
The Present
A Loving Scoundrel
Captive of My Desires
No Choice but Seduction
That Perfect Someone
Stormy Persuasion
Beautiful Tempest
Taking What He Wants
The novels in the so-called Malory series are all absolutely lavishing and more than worth your time. The story begins as Lord Edward and Lady Charlotte Malory's niece, Regina Ashton, is kidnapped by the man known as Nicholas Eden. Eden, an undeniably handsome, yet obnoxious fellow, abducted Regina, but his true motive lies deep in his heart along with a veritable darkness.
Revenge Is Best Served Cold
Regina, herself, is resolute about making her abductor pay for what he has done, even if such a thing involves marriage. As the two begin exchanging banter, moments of tender seduction begin to become more and more common, and soon enough passion has taken hold of them both.
---
Trilogy
The Haardrad Family series is without a doubt a great source for finding some of the best Lindsey books out there. The series consists of only three novels, much less compared to Lindsey's Malory series. The three books herein are the following ones:
Fires of Winter
Hearts Aflame
Surrender My Love
Keeping Dignity Intact
The Haardrad Family series books, all three of them, are marvels to read and capture the beauty of Lindsey's writing like no other. Lady Brenna, a pleasant and fearless lady, has been kidnapped by enemies that have come from the other side of the iciest of seas and she has made a promise to herself to never give in to the brutality, the caustic mercilessness of the Vikings, as her Celtic heart will not be conquered by them.
Giving in to Conquest
Garrick Haardrad, though, a worthy, proud, and mighty son of a relentless Viking chieftain, had seemingly taken a liking to the noble Celtic lady, and she keeps crossing his mind often. As the two first meet and then subsequently their interactions become more and more common, the blazing fire and passion they boast is enough to melt the snowy landscape.
---
Loved
Prisoner of My Desire is a standalone novel and another Johanna Lindsey's best book on our list, it ranks among the top Johanna Lindsey books. The tale herein is one that genuinely shows why it is that the writing of Lindsey was so loved during the course of her lifetime and why it is loved even after it.
In Dire Straits
Rowena Belleme is a high-spirited, vivacious woman who has but one thing pretty much incumbent upon her – she is to bear an heir. If she is not successful in this occupation, then she will feel the full wrath of her relentless, merciless stepbrother and all that he stands for. As such, Warrick de Chaville seems to be the number one pick to be the man to not just give Rowena the child she needs to bear, but also to be a father to it.
How the Tables Have Turned
If she is given to this ambition, then it will by no means be a lightweight effort. For one, Warrick, a handsome and powerful knight, will have to be imprisoned one way or the other if Rowena is to have him yield to the desires of Rowena. While initially resistant and unwilling to give in to Rowena, Warrick soon becomes entranced by the beautiful and undeniably seductive Rowena, but revenge still lies in his heart.
---
Vibrant
Of all the books by Lindsey, the ones present in her Reid Family series are perhaps the ones that alight our smiles most often and most vibrantly. The four books in the Reid Family series are sincerely beautiful tales, heartwarming and breathtaking at once. We cannot recommend them enough and they are:
The Heir
The Devil Who Tamed Her
A Rogue of My Own
Let Love Find You
Out of the Ordinary
Sabrina, not just of her family, but of pretty much any London woman that has participated in the season of coming-out, had had the least honest interest or even devotion to the event.
None the less, the most beloved and desired woman in London has said yes to the unwilling, adamant, young beauty, and she will help carry her through all the pains and sacrifices needed so as to gain the lady-like footing that is expected of her.
Going Against Orders
Duncan MacTavish, on the other hand, is a man whose inclination for London is even smaller than that of Sabrina. He is set to marry the guide of Sabrina, as he has just come to be the single heir of an English marquis.
He is to acquire all of his granddad's estates, wealth, and even title, but first, he must make an honest woman of Sabrina's guide. However, when his and Sabrina's eyes meet, all plans are set to fail miserably.
---
Entrancing
Secret Fire, another standalone and marvelous novel by Lindsey, is our next pick. Secret Fire might even be the best Johanna Lindsey book with how nuanced and hardened the characters are in this book. It was published in the year of 1987 and it spans some four-hundred or so pages.
Being There for Everyone
Earl George St. John's daughter, Katherine St. John, is the one that takes care of everyone back home, even though her father's position and wealth, being an Earl, after all, should allow for all of them to have a comfortable living situation.
Nonetheless, she does it and keeps vigil over her family so that they might not make any mistake that will hurt them in the long or short run. One such mistake is, as Katherine supposes, set to be made by her sister.
Stranger Things Have Happened
Katherine's sister has a plan to elope with a fortune hunter soon, so Katherine does the best thing that one could do in such a situation. She disguises herself as a maid and ventures after her. Katherine doesn't know what may follow on her journey, but she is sure she can take it.
Then, a certain Russian prince, Dimitri Petrovich Alexandrov spots Lady Katherine by her lonesome on the street, and her plans go astray. Of all the books in our Johanna Lindsey's book reviews, this one is among the top.
---
Johanna Does It Again
The Sherring Cross series by Lindsey is another series by the magnificent and enchanting novelist. In this one, there are a total of three novels that comprise the series, and we love each and every one of them. The books comprising the series are:
Man of My Dreams
Love Me Forever
The Pursuit
Hard to Get
Megan Penworthy is a marvel to gaze at. She is the most wanted lady in all of the land, the prettiest, the most beautiful, but though many have tried to claim her heart, not one of them has succeeded.
Herself, Megan has her heart set on capturing the heart of Ambrose St. James, a man whom she has yet to meet, but she is sure that the two of them will be married in the nearest of futures if she has her way. No other man has interested her at all, especially not Devlin Jefferys.
Getting What We Want
Devil Jefferys, as we learn, is none other than Sir Ambrose St. James, himself. As a means to evade a life-threatening situation, Ambrose took up the guise as the horse breeder Devlin Jefferys.
He makes a promise that he will conquer the heart of Megan if it's the last thing he does, and with this, he will fulfill her own wish as well – to have her marry Ambrose St. James, even if she has to marry Devlin Jefferys in the process.
---
Debut
Captive Bride was the very first novel that Lindsey published and this was done in the year of 1977, a little while into her marriage. Johanna could not have known what buzz her novel would create and to what success it would lead, but it launched a career. The novel is atop the most popular Johanna Lindsey books and one of the best-selling Johanna Lindsey books, too.
The Grip of the Past
Christina Wakefield, one of the most beautiful ladies in all of the lands, has found herself summoned by adventure's beckon towards the mesmerizing Arabian deserts and the nights therein.
However, little could she have predicted and even less so did she know that she would cross paths with none other than Sheik Abu, the intensely beautiful and heart-stopping man, whom she had known in her homeland as Philip Caxton.
A Change of Heart
A long time ago, Christina had been asked by Philip to marry him, but upon deliberating on the idea, she refused and denied him this opportunity.
However, now in the domain of the Sheik, Christina is all but set to become the slave of Philip. She yearns for the liberty taken away from her, but her heart is lulled and exhilarated by the passion she starts feeling for Philip. In league with Johanna Lindsey's best books.
---
Masterpiece
The Cardinia's Royalty series by Lindsey is another striking example of why the awesome authoress' works are so loved and such a pleasure to read. The two novels here are some of the best Johanna Lindsey novels ever, with some fans clamoring to add that this series is home to the best Johanna Lindsey novel. The two novels are:
Once a Princess
You Belong to Me
A Peasant Princess
The story of Cardinia's Royalty has to do with Tanya. Tanya is a girl whose life has seldom been fortuitous or even a source of much opportunity for something auspicious to come. Growing up poor and working for the obnoxious, unlikeable Dobbs in the tavern he owns, for instance, are two aspects of Tanya's life that have never offered any chance for her to make a better life for herself.
However, when Dobbs falls ill, Tanya might just be getting this chance that life has so far kept from her. All was supposed to be going well, that is, until Stefan and his merry band come into the tavern.
A World Flipped Upside Down
Stefan has come to take Tanya back home to Cardinia so that the two of them may marry. We learn here that Stefan is in fact the King of Cardinia and Tanya has been being surreptitiously hidden for the length of her life until now.
Tanya, or Tatiana as Stefan refers to her, doesn't buy the story and thinks that they're kidnapping her to sell her into slavery. Here begins the story of Tanya and Stefan. Of the list of Johanna Lindsey's books, these two here are the most characteristic of the authoress, yet most fulfilling.
---
Change of Style
Ly-San-Ter Family series is where Lindsey attempted to change up her writing and she did this marvelously. While she most often wrote novels set in the regency period, the Ly-San-Ter family series is set in the future. This is one of the best Johanna Lindsey series and consists of the following books:
Warrior's Woman
Keeper of the Heart
Heart of a Warrior
A Futuristic Romance
The year of happening is 2139 and this is where the dauntless Tedra De Arr is forced to set out and try to save her home world of Kystran, a world currently under invasion by the vilest of foes known across the galaxy, Crad Ce Moerr.
Tedra is a warrior woman quite specialized in fighting, but her expertise stops at fighting, as her heart is not used to loving. Martha, the computer accompanying Tedra on her journey to Kystran, is a quick-witted one, but even she can't help Tedra once she has been captured by the bronze warrior known as Challen Ly-San-Ter.
Distant World
While Challen Ly-San-Ter is a doubtlessly mighty warrior and someone that makes hearts quiver, along with his handsome, beautiful body, Tedra would never have thought that she would fall for him.
However, when the two cross paths, Tedra is smitten by the warrior, and her plans seem to fall short of anything other than being with him. Of all Johanna Lindsey's book list by series, this is her most creative.
---
Fan Favorite
Lindsey's Wyoming series is not just a fan favorite, but a favorite in the hearts of many readers that have come across this wonderful series. If we were to put Johanna Lindsey's books in order, then these three would very possibly be of the best:
Brave the Wild Wind
Savage Thunder
Angel
You Want What You Can't Have
Jessie Blair is a woman that, for more reasons than just one, strikes fear into the heart of the many, especially the men. At present, Jessie Blair is angered and infuriated because Chase Summers, as she has just been informed, has said no to taking her hand.
Upon understanding what this means, Jessie makes a promise that she will make him pay and pay by seducing him, not out of love, but out of the pettiest of spites. One of the best Johanna Lindsey book series!
In Spite of Oneself
Chase, himself, is a man that is pushed away by the officious attitude of Jessie, yet his heart is pulled and tugged by her beauty. He can't keep away, even though he knows of the many perils and dangers that are sure to follow if he goes to her.
One of these perils has to do with the villainous characters that took Jessie's dad's life, but his pride gets the better of him and he yields to the need to go to her. What follows is a tale beautiful. Shefford's Knights and the Straton Family series are two other brilliant sources of Lindsey's wonderful writing.
---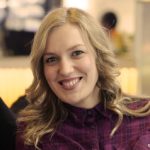 Alissa is an avid reader, blogger, and wannabe writer. (She's a much better cook than a writer actually). Alissa is married, has one human, one feline, and two canine kids. She always looks a mess and never meets a deadline.