The Aviator
Born at the tail end of the 19th century in Somerset Road, Earling, Nevil Shute Norway, or just Nevil Shute, which is his penname, was a man of many skills. His literary career, which organically grew and became very successful and highly recommended to this day, was actually his hobby.
In fact, Shute was a soldier in WWI, an Oxford graduate with a degree in engineering science, a pilot, an aeronautical engineer, and the founder of his own aircraft construction company, Airspeed Ltd. Critical of the socialized government in England, later in his life, he moved to Australia where he spent the rest of his days.
---
Best Nevil Shute Books
---
The Hobby
Influenced by his own experiences, and the political landscape of his time, Nevil Shute Norway, better known by his penname Nevil Shute, is a contemporary writer who explores human behavior in difficult and life-threatening situations.
Most of the stories he tells are about or around WWII, with realistic characters from different backgrounds. What ultimately makes him a great writer is his ability to use language that is straightforward, comprehensive and very clear. He is perfect for all you war history lovers! So, here are the best novels by Nevil Shute.
---
True Events
I cannot make this list without mentioning one of the best selling Nevil Shute books, which is also one of the most popular Nevil Shute books of his career. This is why I am starting with A Town Like Alice. The story is based on true events of the Sumatra Death March, however in Shute's book it is set in Malaya.
It explores the struggles of a woman by the name of Jean Paget and her life as one of the many women and children taken by the Japanese in this dreadful experience. However, it is not all bleak and despair. Shute gives a hopeful note throughout, and sprinkles romance that does not overbear the story itself.
The Journey
Although the story is about Jean, our narrator is a man called Noel Strachan, who came looking for Jean as an executer of her late uncle's estate. He sees Jean as an ordinary well-behaved girl, but as Jean tells her story, he is blown away by her strength and her passion.
Later on in the book he exchanges letters with Jean, as she goes back to Malaya with her new inheritance to give back to the villagers that had helped her, creating a legacy of opportunity. This story is truly a tail of strength and growth, and then coming out the other side with a new sense of self and a new direction. Cannot recommend this book enough.
---
Post-Apocalypse
One of the best rated Nevil Shute books in his collection is of course On The Beach. This bestselling Nevil Shute book is written in 1957, but it is set in 1963, a year or so after a nuclear WWIII has happened and the world is in ruins, leaving only parts of the southern hemisphere as habitable.
But not for long, as a cloud of radiation looms nearer every day, threatening to swallow what's left. Not your typical apocalyptic story, in this book Shute explores the slow-burn of destruction and how that has affected those that are left.
The Mundane
The story is told through multiple perspective, following different characters and how they live their lives, counting down the days to their inevitable demise. It's not all sad and gloomy though. Shute manages to shine a light on our everyday life – going to work, doing what we love, and living in the moment for the little things.
Yes, death is looming, but isn't it always? The difference here is that everyone is aware when it will happen. So, do you hold on to hope, which can be motivating as much as it can be torturous, or do you accept it and go about doing what you would be doing anyway? Shute gives us a few answers through the different characters, all of which are realistic and logical for the characters.
---
Mr. Ordinary
One of Nevil Shute best books is of course Trustee from the Toolroom. A fun and engaging book that will make you smile, Trustee From the Toolroom follows the most ordinary man in Britain – Keith Steward. Keith builds miniature engine models, and writes for a magazine about it.
But when he is tasked with taking care of his niece, he goes on an adventure like he hasn't even imagined, through which he finds his strength, and comes out of his shell. His niece's future education and success depends on it!
Hard Work Pays Off
A commentary on 1960s socialized British government, Shute presents us with a simple man, who lives a simple life, but is negatively affected by the current policies of that time. However, his claim is not completely outrageous, as he shows how impractical it all is through the story.
The overall theme in this book is that the rewards you reap are tightly connected to the amount of work you put in. So, our honest and well-meaning protagonist goes above and beyond! A very heart-warming story of personal change and loyalty.
---
Unexpected Mission
Set in France, 1940, Pied Piper joins this Nevil Shute books in order to warm our hearts with a loose re-telling of the Pied Piper legend. In this heart-warming story we follow a 70-year-old English man called John Howard, who after a personal tragedy, decides to go fishing in one of his favorite vacation spots in France.
But the war is still raging, and once it really starts to heat up in France, John, as many other vacationers, decide that it might be best to go back home. There, a couple urges him to take their two small children with him to safety. John agrees, and what should have been a quick trip, turns into more and more of a disaster, as transport is blocked, and he gets stuck on newly invaded enemy land.
Vacation Turned Odyssey
John, through his prolongated journey, opens his heart to more children from different circumstanced, and Shute cleverly inserts the classic whistling of the Pied Piper legend. But what was a reluctant agreement in the beginning, changes John. He soon starts to really care and love these children. He finds ways to entertain, feed, and bond with them.
Shute, as in many of his books, shows us an honest man in a difficult situation, making difficult, but ultimately right choices. John must put aside his own grief in order to save a young generation from the war. Once you pick this book up, you won't be able to put it down. An exciting and beautiful story full of adventure and hardships.
---
Differences
Probably one of the best Nevil Shute novels. This story follows a WWII soldier called John Turner who is hospitalized after an inoperable head injury, and meets three other men in the same hospital. One is a British pilot, another a soldier accused of murder, and the third a black American that has allegedly sexually assaulted a white woman.
Years after their meeting, John is given one year to live. Once faced with death on the doorstep, he goes on a self-appointed mission to find the three men that he met years ago, and learn their stories, hopeful that they are doing okay and have moved on from their hardships. Does he feel some sort of obligation towards them?
Humanity
As an anti-segregationist, Shute delves deep into the topic of acceptance and tolerance between races. It is difficult as a white man to be writing about a completely different life experiences, when the world caters to yours, but Shute does not shy away from it. In fact, he gives each of the men complicated and diverse personalities with ease.
Yes, the language is dated, as this book was written in the 1940s, but the message stands. It is, in a way, a critical analysis of the systems set in place to uplift one group of people, at the cost of another. Humanity and understanding are as strong as we nurture them to be.
---
Houston, We Have A Problem
The best Nevil Shute book to understand his absolute love for airplanes. I will go on to say that I believe No Highway is in a way a love letter to aviation. Yes there is technical language, and yes some of it is dated. But is this a page turner, nonetheless? Absolutely!
The story follows Theodore Honey, an engineer and an eccentric man, who is a bit disconnected from reality by his strong believes and wild theories. However, that does not make him any less good at aeronautics. In fact, he is the first to realize that a certain type of plane has issues with its tail and is ultimately unsafe.
Mysticism
After strong deliberation, Scott, the young manager, sends Honey to investigate a previous wreckage of a prototype of the same model of plane, where Honey tests his theory, tries to solve a mystery, and even finds a bit of romance.
And in this eloquent science-based novel, Shute suggests mystical and supernatural forces. As our main character is detached from reality, it makes sense that some of the story alludes to that as well. A very fitting parallel.
---
A New World
A list with Nevil Shute book reviews would not be complete without The Far Country. Written shortly after moving to Australia. We follow two young people that have had very different life experiences. Where Jennifer Dorman moves from England to Australia to care for her grandmother
Carl Zlinter is a Czech doctor that has no license to practice medicine in Australia. After all, he is a displaced man that is working off a debt to the Australian government that has granted him stay in their country after he lost his house and had stayed in the crowded camps in Europe with others in similar situations.
Adventure Awaits
From the beautiful and captivating descriptive language of the landscape to the societal differences between post-war countries and a new start, this book will not let you put it down. It is a romance novel with a sense of mystery, and Shute's direct response to the deteriorating English economy and life quality.
The main theme in this Nevil Shute book is the post-war reconstruction, the life of those directly affected by it, and of course a romance blooming between two souls that are starting a new life far from what they knew to be home. Truly breathtaking.
---
Love In Unexpected Places
An excellent romance among the best Nevil Shute books poses the question "What do you do when you are in a war that just keeps going"? We follow Peter Marshall, a bomb pilot, and Gervase Robertson, a WAAF officer, working at the same base station, navigating through war.
But Peter's perfect bombing record is dented after he unexpectedly falls head over heels for Gervase. On the other hand, Gervase keeps herself reserved, trying to focus on the task at hand. But when a threat is almost within reach, endangering Peter and his men, Gervase must give in and step in.
In The Name of Hope
Although war and love might be on the opposite side of the spectrum, Peter Marshall and Gervase Robertson take us on a journey of an old-fashioned love story that is sustaining and literally lifesaving. They show us that love and hope can pull us out from the darkest of times.
Another Nevil Shute book on this list that is set in WWII, showing us the power we can draw from each other if only we allow ourselves to feel deeply and truly. There is no such thing as a wrong time to love. An absolutely beautiful story.
---
Risk
A lesser known novel, but definitely one of the best books by Nevil Shute. It follows the story of a group of British soldiers and French fishermen aboard a boat, armed with a flamethrower, tasked to create a bit of chaos for the Germans, but risk their own lives in the process. Our narrator is the secret mission's coordinator Commander Martin.
Told through his perspective, the focus is and remains on the four men and their intricate lives we progressively learn about. And although this is set during WWII, Shute never takes away the importance of presenting fleshed out characters whom we connect and sympathize with deeply.
Human
The focus is the ordinary people, who have suffered in different ways and have come together for this mission. Their stories and complex personalities are what grabs our attention and keep us on the edge of our seats the entire time.
Written in 1942 and published in 1945, we get an accurate glimpse of the atmosphere, the intricacy of bureaucracy and the lives and stories of very real people that fought, and all that they have lost in the war. A tribute to their sacrifice.
---
Consequences
I saved one of the top Nevil Shute books for last, as it is by no means a light read. In this deeply psychological book, Nevil Shute presents us with the story of our protagonist Alan Duncan, who after sustaining an injury during WWII returns to his parent's home in Australia. Haunted by his experience, he returns home to another tragedy – the maid, Janet Prentice, had taken her own life.
Alan soon realizes that there were things he never knew about Janet. In fact, she was a wren officer and served in the Royal Navy alongside his late brother. Alan learns of their similarities, while struggling to adapt to an old life that seems so foreign now. Shute brings to life the effects of PTSD, of guilt and grief, and the sense that the war might be over, but once you live it, you are never the same.
Salute
This story is about how these ordinary men and women came out on the other side of the war. But it wouldn't be a Nevil Shute book if there is no hope. Alan's journey is difficult, revealing, but ultimately very realistic. A truly touching story about heroes, asking "What now?"
---
Final Thoughts
Nevil Shute explores the human experience in a time of war and peril, but always leaves us with the feeling of hope for a better future, hope for moving forward, and an appreciation for the brave men and women that have in no small way brought an end to a gruesome war that threatened every man, woman and child.
From our vantage point we can call his books historical fiction, but for him those were contemporary events that he lived through first hand. He gives us a true insight, not just dates and a generalization we might get from history books. His stories are not about a war, but about the people in it.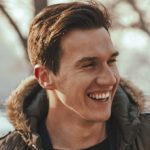 Michael is a graduate of cultural studies and history. He enjoys a good bottle of wine and (surprise, surprise) reading. As a small-town librarian, he is currently relishing the silence and peaceful atmosphere that is prevailing.