Bio
David Sedaris, full name being David Raymond Sedaris, was born on the 26th of December, 1956, in Johnson, New York. David was the second of 6 children, parents being Sharon and Lou Sedaris. It was because of the father's profession that they moved to North Carolina. As such, David's childhood was spent in New York and North Carolina.
Career
He attended the Western Californian University, and then Kent State University, but by the time that 1977 rolled up, David had left school with the intention to hitchhike across the country. David graduated from art school in 1987. Attention from the public was received after he began giving readings from his own intimate diaries. He was in an acclaimed appearance on NPR in 1992.
---
Best David Sedaris Books
---
Universally Loved
With time, Sedaris became the bestselling author that we love him today for. He garnered a devoted fanbase for the humorous, slapstick recollections of his own early years, his experiences in foreign countries, etc.
Awards
Sedaris received the award named The Thurber Prize for American Humor in 2001, and was named as Humorist of the Year by Time magazine. Three Grammy nominations are attributed to Sedaris' name for the audio version of his books, and he was awarded an honorary doctorate in 2008 by Binghamton University, New York. So, let's take a look at David's most popular books.
---
Specific Humor
Me Talk Pretty One Day is a book by Sedaris that was released in the year of 2000. Featuring the beloved self-consciousness and self-demeaning, self-deprecating humor that Sedaris is known for, this is a book filled with gems from the experiences that Sedaris had garnered over his life.
Sedaris begins with giving an outlook and a few gems from his peculiar, harmless childhood period. We have Lou Sedaris being invited and propositioned, by way of a phone, from a family friend named Mrs. Midland. The Mrs. speaks how nice it is to talk to a person that genuinely understands her.
Revelation
However, as time passes, a number of years later it is revealed that the innocuous Mrs. Midland was actually David's sister, Amy. Thankfully, Lou never took up the offers. The mother isn't safe from the pranks either, as after her cat is put to sleep due to an illness – leukemia –, she receives reports about the discovery of a brand-new cure for feline leukemia. The reports, of course, were made by the children.
Damn French!
In a singularly funny outing, Sedaris details his own attempts at learning the French language. He'd moved to Paris, enrolled in a French class, but he cannot make sense of the language, especially with assigning a gender to inanimate objects – the le and la in the French language.
It so happened that a fellow teacher associated having Sedaris in his class to a continuous, unending caesarean section. Endlessly fun, sardonic to points of teary-eyedness, Sedaris' Me Talk Pretty One Day is a brilliant book, deserving of the attention it has received. We cannot recommend it enough.
---
Breakthrough
NPR commentator, essayist, playwright and brilliantly funny author David Sedaris found the fame that he was searching for after publishing Naked in March of 1997. As most of Sedaris' books are, this is a collection of essays of autobiographical nature.
Naked does an understandably great job at making the reader fall in love with the continuous fun prose and comedic situations featured through the essays. For instance, as a younger person Sedaris used to have nervous tics that would come up at irregular periods.
Just Crazy
These tics, however, stopped coming up once Sedaris started pulling a cigarette close to his mouth and smoking. He notes that smoking is a more acceptable convention socially than a cry from out of the blue is.
He details several short outings, like speaking in perfect Shakespearean English while volunteering at a mental hospital, or modification in the meaning of the phrase 'ho, ho, ho, Merry Christmas' found after his sister brought home a friend. This friend had a side-gig as a prostitute.
Hilarious Misery
The funniest situations arise primarily from a wanton misery that Sedaris so deftly utilizes. He'd once shoplifted aided by a wheelchair-bound girl that had neuro-degenerative issues, and then proceeded to hitchhike with the same person. This wonderfully written, unhindered by social conventions book by Sedaris is among his best, and we'd go so far as to say that it is the top book of David Sedaris.
---
22 Essays
The trademark self-deprecation, humorous wit and odd antics are ever-present in the 2004-published collection of essays by Sedaris. There are, in total, 22 essays in this particular collection. The book is a lightweight one with only some 270 pages. Still it is brimming with the casual humor and eccentricity present in Sedaris' writing.
Master of the Art
The deadpan humor isn't one that a lot of humorists can pull off, in fact, it's not even one that is pulled off by many. David Sedaris, however, isn't just anyone, and he has mastered the art while maintaining a reasonable approach to the situations that have arisen with his friends, family and neighbors.
Humor from the Past
As always most of the humor is from the youth of Sedaris and his experiences with, for example, neighbors that didn't own a TV. He refers to them as ignorant and lonely people while, in the same vein, ignorantly, going trick or treating on the 1st of November. Not in lack are incidents from recent times, of course. Antics with his sister are present and always worthy of a heartful guffaw and chuckle.
Absurdity
The singular absurdity that Sedaris features in his books is probably what makes them so enjoyable. Of course, the endearing writing, deadpan humor and general wit also contribute a great deal to the loveable air that spreads so nicely. One of David Sedaris' best rated books, and this cannot be refuted.
---
22 Again
When You Are Engulfed in Flames is a 2008 release by master humorist David Sedaris. This collection, like the previous one, consists of 22 essays.
Hysterical
Sedaris can make you feel like someone is tickling you. There's always a hysterical laugh leaving your lungs, though you don't want to laugh – most probably from the subject-matter –, but you can't help it, the air you feel as you gasp feels so dear because the fit of laughter is fatiguing your body, but your mind still finds funny whatever is thrown at you.
Black comedy is so intrinsic a part of Sedaris' humor that you can't really imagine either alone after you've devoured a Sedaris paperback. There are brooding, brutal essays that, at their heart, ridicule the faculty and idea of ageing. There is, at one point, an autopsy that Sedaris can't help but just make it a laughing fest.
Expatriate Life
A bunch of the essays center around the expatriate life of Sedaris after he'd moved to France, Japan and England. They hold keen, insightful tidbits about how life actually is for someone leaving his home country, but even more so there are slapstick funny situations for anyone's taste.
Even while some books might fall into their own pit of irony, When You Are Engulfed in Flames delivers a giggling blow to the stomach.
---
Not as Consistent
Released in 2013, Let's Explore Diabetes with Owls is yet another essay collection by wonderful humorist Sedaris. It has been, though not often, criticized as a not-so-consistent outing for Sedaris. It seems that Sedaris no longer has a penchant for making people laugh inexorably or an inordinate period of time as he did when he first got people to follow and love his essays.
Sedaris finds himself repeating himself, though there is freshness in his writing and that is undeniable. He mentions his expatriate life, eccentric, dysfunctional family, himself having been in the closet for a large part of his youth.
Melancholic
Something that is noticeable is that there isn't much of the trademark zest that Sedaris has with, for example, Naked, but more so a melancholic overview of his life and the incidents that have marked his rise to fame.
That's not to say that the book is unfunny. Quite the contrary, a piece named The Happy Place features one of the funniest essays that Sedaris has ever written. There's the wonderful undermining, contrarianism that Sedaris can make levitate above the empty conventionalism of some of his peers.
Heartfelt and Touching
However, if a reader is interested in the humor of Sedaris, this book mightn't be the best to look up. On the other hand, if a more heartfelt, touching retelling is what the seeker has his eye on, look no further than Let's Explore Diabetes with Owls. In this vein, it is Sedaris' best book, though it consists prominently of material that some readers aren't as used to by Sedaris.
Other books by humorist David Sedaris worth looking up and binging are Calypso and his early effort Barrel Fever. Holidays on Ice is another beloved book. Today, Sedaris lives with his partner Hugh in Rackham, West Sussex.
---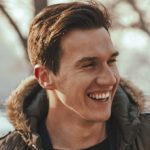 Michael is a graduate of cultural studies and history. He enjoys a good bottle of wine and (surprise, surprise) reading. As a small-town librarian, he is currently relishing the silence and peaceful atmosphere that is prevailing.