---
Best Books to Learn Japanese
---
Pretty Hard
Now is always the perfect time to do anything you've wished for, the same goes for learning a new language such as Japanese.
It's definitely one of the harder languages so you have to start somewhere and the books that you are about to see in this article are a few of the best books to learn Japanese. Make sure to check out all of them if you want to be on the right path to learning this truly incredible language.
---
Beginner Level
This book by Kenneth G. Henshall offers beginner-level learning of the Japanese language including the three basic types of characters that anyone must master before they start learning the Japanese kanji. These three types of characters include the Chinese characters known as kanji and two types of Japanese phonetic letters seen in the title as well, hiragana and katakana.
The book offers the perfect setting to learn the basic form of Japanese and its function and use in everyday life. You also get to see how the words are pronounced which is definitely important if you are to be understood. The main things that are described in this great Japanese learning book are the 92 hira and kata characters as well as their variations.
Neatly Organized
The step by step guide to learning how to carefully write them so they are understood clearly is also a bonus that is found useful by everyone who reads the book. If you want a neatly organized book that helps you to start learning the Japanese language, then this book is definitely up for that job.
---
Fun and Learning
This book is for those who want to have fun while learning a new language as Anne McNulty has created something that definitely changes how complete beginners start to get to know a totally new language to them. This book comes with 5 short stories inside and the things that accompany these stories will have you recommending this book to everyone you know.
Efficient
The stories are told both in Japanese and English so you can compare and learn faster and more easily. Also, there are detailed notes next to each of the stories that explain the grammar, specific words, grammar points, discussion questions, and exercises that make this learning process very engaging and more efficient. The first two stories that you get to read are actually quite popular folktales: Yuki Onna (The Snow Woman) and Urashima Taro (Tale of a Fisherman).
The rest are less popular but still amazing stories from 20th-century authors: Kumo no Ito (The Spider's Thread), Oborekaketa Kyodai (The Siblings Who Almost Drowned), and Serohiki no Goshu (Gauche the Cellist).
---
Great Design
Japanese From Zero by George Trombley is definitely one of the best Japanese language books that teaches complete beginners and current learners of the language as well thanks to the nicely designed learning system inside.
The brilliant George Trombley alongside co-writer Yukari Takenaka has created this book that is designed to make the process of learning Japanese way easier as they teach you over 800 new Japanese words and the basics of the hiragana writing system.
Progress Check
On top of that, you learn new grammar concepts, bilingual glossaries with Kana and Romaji, cultural points about Japan are also presented, you have dialogues that are very easy to understand and yet they do a wonderful job of teaching you how to converse in Japanese.
The workbook featured inside is also a very engaging way of making sure you are on the right path of learning this language and making sure that you are making progress, it's to make you feel better and give you something to test your skills as you learn. Your search for the best book to learn Japanese might be over after this one.
---
Fast-Paced
This book by Eriko Sato presents a way to learn a thing or two about Japanese kanji in a fast-paced manner. The book itself mentions that kanji are very important when it comes to speaking the Japanese language, and together with kana, the speaker can start making sense of the whole language.
Engaging
Eriko Sato's learning book is also a very engaging one that offers a lot of room for practice, empty boxes for tracing and freehand writing the characters, indexes located at the back that allow the student to check the characters and words and their English equivalents. The author also states that this book is intended and has content for a level 5 Japanese Language Proficiency Test.
The most commonly used kanji characters are featured in this book which is definitely a plus when it comes to learning the most relevant content and making the process go a lot faster and being more efficient.
---
For the Youngest
This book by Timothy G. Stout is absolutely one of the best Japanese books for beginners as it is literally made for children to learn the Japanese language.
The book presents a very fun way of learning so they can keep focus and still be entertained after a while of learning the language. What makes this book so fun and valuable is the way the content is written inside and the special bonus items that come with it.
64 Flash Cards
It includes a set of 64 kids flash cards that help with the learning of new characters and words in a very entertaining way, there is also a downloadable audio guide which can help in better pronunciation of the language, an elegant wall chart, and a nicely designed learning guide. All of these things add up and make this Japanese language learning book one of the most popular ones out there.
---
Brilliant Features
This package comes with a few brilliant features that are perfect for teaching the basics of the entire Japanese Language. The Living Language multimedia programs also have other versions for almost every language in the world and they are proven to work very successfully.
Thanks to the scientifically tested and proven methods for learning, over 65 years of experience in this field, and a few other proven techniques for learning, this method is among the best for learning Japanese and any other language out there.
46 Lessons
The package includes 3 books in which you get 46 unique lessons on getting from a basic level to an advanced one in the Japanese language. The grammar summary, study tips, culture notes, and additional review exercises in the books are definitely made to ensure your success.
On top of all that, you get 9 audio CDs helping you with pronunciation, grammar and vocabulary tips, and free online learning at a website credited in the books themselves. You definitely can't go wrong when it comes to choosing this one.
---
Everything
This book by Kevin Marx is literally designed to teach you everything that a complete beginner needs to learn to understand how to communicate in Japanese in 90 days. The communication, however, will be in a basic manner, but for 90 days that's even better than what you can hope for.
Features
So, if you have always wanted to learn Japanese, even a little of it, then this book is definitely something to stir you in that direction. This complete guide on speaking basic Japanese has the following features:
Tricks on how to study faster
How to pronounce correctly
Over 1000 new Japanese words and phrases
How to master grammar
Detailed explanations on everything, and so much more

---
12 Chapters
This book by Japanese teacher, linguist, and author Taeko Kamiya focuses on making sure that you learn how to communicate in Japanese in a short period of time, just enough to make sure that you understand what someone is saying and answering back.
The contents of the book are laid out in 12 chapters, presenting a way of learning step by step from easier to more difficult content.
142 Patterns
It is designed specifically for native English speakers who are learning Japanese as a second language. In it, you get to learn 142 Japanese sentence patterns as you compare them with their equivalents in English so that you can better understand how things work in Japanese.
Each sentence pattern also comes with its own explanation and Japanese sentences that describe its use. This book can easily be described as one of the best Japanese grammar books that can help you learn fast and efficiently.
---
Enough to Master
It is said that this exact book and guide has been a teacher to hundreds of thousands of people in their quests for learning the Japanese language.
This is only volume one and the contents inside are enough to make you know how to speak the bare minimum if you are to live in Japan from the moment you start learning. With what you learn from this book you can live easily in Japan and be able to get around just nicely in the everyday lifestyle.
Detailed
You get everything that you need to have an easy experience and a natural learning process. These things include detailed explanations of everything new you read, clean and easy to understand grammar explanations, and dialogues that train you to communicate with others in Japanese. A ton of exercises are also included which definitely help out your vocabulary and pronunciation training as well.
---
23 Lessons
This learning guide by Eri Banno offers 23 lessons that help you understand the fundamentals of the Japanese language. There are quite the interesting illustrations in this book that also add to an easier understanding of everything that you come across in the book.
A Bit Different
It is a bit different than the rest, however, as the contents inside this one are actually meant for college-level learners but it can also be useful for independent learners who already know a thing or two about the language but they need further studying.
One thing is for sure, and that's that you can't go wrong with any of these if they have made it in our best Japanese learning book list, so you can rest assured that you will learn as much Japanese as the work you put in from studying what is inside these books.
---
Brilliant Guide
The last one we have here, but most definitely not least, is this book by P.G. O'Neill that has 2000 of the most used and basic Japanese characters that are sure to help out your vocabulary a lot. The most commonly used kanji are taught and presented in this brilliant learning guide that you definitely can't pass up if you are trying to improve your Japanese.
They are up to date and they make the process of reading modern-day Japanese a whole lot easier as you learn more and more characters that become useful in many situations.
Well Suited for Everyone
You can also rest assured knowing that the author himself has tested the contents in this book as he is a teacher as well and the book is also well suited for both the classroom and for solo learning at home, no matter how you learn, the important thing is that you will get so much out of it
It's never too late to learn a new language, and Japanese is definitely quite the challenge but the books that you see in this list about a few of the best books to learn Japanese are definitely going to make that job a whole lot easier.
---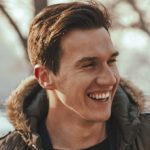 Michael is a graduate of cultural studies and history. He enjoys a good bottle of wine and (surprise, surprise) reading. As a small-town librarian, he is currently relishing the silence and peaceful atmosphere that is prevailing.