---
Best Books about Japanese Internment Camps
---
Executive Order 9066
The Japanese internment camps in the United States were the result of Franklin D. Roosevelt's executive order 9066 that forced hundreds of thousands of people who originate from Japan to be isolated in camps. This order was during the Second World War and right after the bombing of Pearl Harbor by Japanese forces.
The books that you are about to see here are a few of the best books about Japanese internment camps that tell thrilling stories of what happened during those times.
---
Henry Lee
This is a fictional story by Jamie Ford that talks about a character named Henry Lee and the book starts in the year of 1986 but there are flashbacks that happen during the World War II that has a lot to do with the current story and the Japanese internment camps.
The story follows Henry Lee in 1986 when he joins a large crowd gathered in front of the Panama Hotel, a historical landmark in which the owner has now discovered a few belongings to Japanese families who were once placed in the Japanese internment camps.
Keiko Okabe
A few pages after this is when Henry starts to remember the old days of World War II and a character called Keiko Okabe, a Japanese-American girl with whom he had a very strong relationship back in the 1940s.
The story goes back and forth in time, talking about the past that Keiko and Henry shared and the present where Henry searches the hotel's basement for Keiko's belongings and for a long lost object that has all the value in the world for Henry.
---
Barbed Wires
Farewell to Manzanar is a nonfiction story by Jeanne Wakatsuki Houston that explains what it's like to live and grow up behind barbed wires and walls that you might never go beyond.
The main character inside is Jeanne Wakatsuki herself as she tells her story from when she was 7 years old, a time when her family was taken from their home and taken to the Manzanar Japanese internment camp in 1942.
Living in a Cage
They weren't alone there as 10.000 other Japanese Americans were suffering through the same fate. She describes what kind of life that was, caged, guards everywhere, watchtowers that never allowed anyone any peace, but there were also Cheerleaders, Boy Scouts, baton twirling lessons, and a dance band called Jive Bombers. Jeanne's story definitely fits in our best books on Japanese internment camps list.
---
Isolation
This book is a Los Angeles bestseller and you are about to find out why as the bestselling author Richard Reeves reveals the shocking story about 120.000 Japanese people and their time in the Japanese internment camps during the Second World War.
The story starts as he explains how it all started, it was less than three months after the Japanese bombing over Pearl Harbor when President Roosevelt made the decision to put hundreds of thousands of Japanese Americans into camps where they would live isolated.
Rounded Up
The United States army immediately begins rounding up the people and sometimes giving them less than 24 hours to leave their homes and join the rest in the camps, whoever disobeyed, scary penalties would be the consequence.
This brilliant historian has managed to write an amazing story about hard times thanks to his research and everything from interviews with survivors from those times to discovering and studying all kinds of letters and memoirs.
---
Manami
Here is another fiction story written by Lois Sepahban that has all that it takes to be a part of this best books about Japanese internment camps list as you find out the story about the ten-year-old girl named Manami.
Her story starts as you find out that the joy and peace that was her life with her family on Bainbridge Island was about to be lost and changed forever.
Beloved Dog
One day in 1942, after the attack on Pearl Harbor, the government had made a decision to place many Japanese Americans into isolated internment camps, and unfortunately for Manami, she and her family were also Japanese Americans which means that they are headed straight for the camps as well.
Manami was mostly worried about what would happen to her beloved dog, Yujiin, so she decides to sneak him in with her until she is caught and forced to leave him. This tragic story will definitely be a story to remember for any reader.
---
Censorship
This story in this nonfiction masterpiece is written by Linda Gordon but the photographs taken by the amazing Dorothea Lange make this book one of the best books about Japanese internment camps.
Thanks to her incredible photos that were initially censored by the United States about the life Japanese Americans had to endure in the internment camps, we all get to see and read a story that will definitely touch our hearts.
Amazing Photographs
The majority of the photos that you get to see in this book have never been published anywhere before so you will be looking at most of them for the very first time, they are real and true photos of what those times actually meant for many Japanese Americans and the author of the book and Dorothea herself have managed to bring this knowledge to all of the people who decide to read this book.
---
One Family
We have here another nonfiction story written by Pamela Rotner Sakamoto that talks about the Japanese internment camps during the World War II and in it, you get to read a story specifically about one Japanese American family that was definitely in the wrong place at the wrong time during World War II.
The story takes off after you meet the Fukuhara children and their mother who all decide to move to Hiroshima after their father sadly dies. Hiroshima is their ancestors' home.
Chaos
Then, in the late 1930s, Harry and Marry Fukuhara decided to go to America and right before the bombing on Pearl Harbor by Japanese forces happened and everything went into chaos as the order to put most of the Japanese on American soil into internment camps.
---
Own Experience
Speaking of the best books about Japanese internment camps, we can't forget Mary Matsuda Gruenewald's own story of the experiences she was forced to go through while she was forced to move to Japanese internment camps after the Pearl Harbor events.
She was only 16 years old when it all happened, during the best years of her life, Matsuda was forced to live behind barbed wires with 120.000 other Japanese Americans who were experiencing the same fate.
Struggle and Fear
The struggles and fear were enough to make a person's life be changed forever but these places also affected many people with their minds, changing them as more and more time passed. You get to hear her full story of those hard times and a bit about after she finally saw freedom.
---
Life-Changing Experience
Lawson Fusao Inada is also inspired for the creation of this brilliant piece of historical content by his own experiences during his time in the Japanese internment camp in Fresno, in 1942 when Inada was only 4 years old. He and his family were all taken and had to witness a life-changing experience that was definitely not for the better.
Beautiful Story
Thanks to the things he had seen there and some own personal research from old documents and other sources, Inada writes a beautiful story about the Japanese internment camp period, a time which many Japanese Americans will definitely never forget.
---
Emi
The Bracelet by Yoshiko Uchida is a historical fiction book that follows the life of a young character named Emi. She is a girl who is suffering the same fate as thousands of other Japanese Americans like her and her family who are being sent to Japanese internment camps during the Second World War.
The title of this book becomes clear when you find out about her friend and the bracelet that was given to her which is the only thing that is able to keep Emi holding on and never losing hope.
Educational and Inspiring
Hopefully, you found some of the books here to sound thrilling as most of the stories inside are very true and you might just find them educational and inspiring at the same time. They are some of the best books about Japanese internment camps you can find anywhere and they are definitely going to teach you a thing or two about this time from history.
---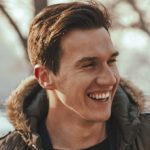 Michael is a graduate of cultural studies and history. He enjoys a good bottle of wine and (surprise, surprise) reading. As a small-town librarian, he is currently relishing the silence and peaceful atmosphere that is prevailing.