---
Best Japanese Books Ever
---
Everything Japan!
The books you are about to see in this article all have a few things in common, either they are written by Japanese authors or the story inside tells a classic Japanese literature tale which is popular to many and always fascinating to read.
These are our top picks for some of the best Japanese books out there, so be sure to see the list if you enjoy this type of story.
---
Fulfilling Experience
Haruki Murakami is a famous contemporary Japanese writer who is known to write books with very complex characters and stories that require a bit of focus to read, many readers actually prefer this type of story as it presents a more fulfilling experience. For more books about this author, check out our selection of the Japanese horror books.
Toru Watanabe
The story inside focuses on the main character Toru Watanabe, an introverted college student in Tokyo. The story quickly spices up things when you hear about the romance in the story as the author reveals that Toru is extremely attracted to a young woman called Naoko.
Just as soon as you think that you know where the story is headed, the author throws in a few twists as you find out that Naoko and Toru's mutual passion has its own bumps because of a tragic death of a dear friend to both of them that happened some time ago.
---
Kafka Tamura
This is a Japanese cultural story that involves a bit of fantasy and magic. There are two main characters in the book that tell you the whole story and bring all of the excitement with them.
They are Kafka Tamura, a teenage boy who runs away from home for intriguing reasons that you will find out in the book itself, and Nakata, described as a simpleton who is affected by some horrible events that happened during war and he is actually attracted to Kafka.
Interesting Journey
The story revolves around them as their journey is quite the interesting one, filled with astonishing events that don't exactly happen every day.
Some of the unbelievable things that happen during their journey are rainstorms that rain fish, cats that talk like normal humans who often carry out interesting conversations, and so on. The story slowly unravels the main plot and you will definitely be surprised by what comes next.
---
Toru Okada
Haruki Murakami, one of the most popular Japanese writers, tells another one of his interesting stories. Toru Okada is the name of the main character in this novel and the story starts out as he is searching for his wife's missing cat.
A series of events lead him to soon be searching for his wife as well as he finds himself in a netherworld that is located deep under the great city of Tokyo.
Colorful Characters
His search leads him to a lot of different characters, some are allies, and some are antagonists who you definitely wouldn't want to mess with.
A few of them are a psychic prostitute, a very deceitful politician, a very strange sixteen-year-old girl, a war veteran who is suffering the permanent effects of a devastating war. You get to meet all of them, and more, in this what is considered to be one of the famous Japanese books ever written.
---
Deserted Island
This is a thrilling fiction story by the Japanese author Koushun Takami, he tells a story about a few high school students who find themselves in a tricky situation on a deserted island. You can also find this book on our list of the best science fiction comic books.
Exciting Story
The story quickly becomes a very exciting read when you find out that these kids are included in a horrible authoritarian program that forces them to take up arms and kill each other until only one remains alive.
When this book was first published in Japan, it received harsh criticisms but none of that mattered when this book quickly became one of the most famous Japanese books and a number one bestseller. If you like action, thrill, and Japanese culture, then this book will definitely keep you entertained and never allow you to feel bored while reading it.
---
Shimamura and Komako
This novel is written by a Japanese Novel Prize recipient Yasunari Kawabata who never disappoints with his books. You will find out why this book is one of the best Japanese books ever as you read the book for yourself.
The story starts out with the introduction of two of the most important characters in the novel, Shimamura and Komako. Komako is just an ordinary geisha and Shimamura is a rich man who meets Komako and they quickly form a passionate relationship.
Masterpiece
This is a story about romance, a definitely unique and memorable one as you will find out for yourself. We definitely won't spoil this masterpiece for you so you can keep all of the excitement of meeting the characters and reading about where the story takes them for yourself. This what appears to be a story about a doomed romance will definitely surprise you with the exciting twists and thrilling outcome.
---
Three Parts
This is another classic Japanese literature example that tells a wonderful story by Natsume Soseki. The narrative of the book is split into three parts.
The first two are told by the narrator himself, and the last part is by a character known as Sensei as the contents of his letter to the narrator are explained. An interesting fact about the book is that its title literally means "heart" and you will find out how that is relevant as you read the whole story.
Sensei
The time of the story is somewhere in the 1800s and the story opens with the unnamed narrator and main character of the first two parts of the book as you find out that he is a college student who is trying hard to graduate.
The story gets to the exciting parts when he meets his mentor, referred to as "Sensei", a highly educated person who will prove to have many surprises laid out across the book.
---
Heartwarming Story
Kitchen is one of Banana Yoshimoto's best novels to this day as the story inside is a very heartwarming one that talks about love, tragedies that could happen to anyone, mothers, and the lives of a few free-spirited women in contemporary Japan.
Mikage is the closest thing to being the main character of this book, she is an orphan who was raised by her grandmother alone but sadly she is now passed away as you will read in the book itself.
Sad Passing
After her grandmother passes, you can imagine the sadness in her heart from losing the only person who ever cared for her, and she is now taken in by another character who you get to meet, Yoichi.
The story forms these two, and Yoichi's mother, into an improvised family that has its ups and downs and after that, you get to find out why this book is among some of the best Japanese books out there.
---
Fantasy World
Many of Haruki Murakami's fans can't wait for his next release and this one is definitely something to get excited about. It is a story that talks about a fantasy world filled with many wonders. There are two separate sides of characters who will be bringing all of the excitement in this story.
The System
The side known as the System is responsible for protecting all kinds of data in this world and then there is the side known as the Semiotecs, they have a goal that makes them steal data, that's the simple version of what's mainly going on in this book.
But there is so much more that we can't spoil in this article, so much goes on and many characters fit in nicely with the events that are happening all throughout the novel. Definitely don't miss out on this edition by Haruki as he rarely makes a mistake with his novels.
---
Cross-Genre
This story by Haruki Murakami talks about a character named Aomame and the strange things that begin happening in the world around her. Thanks to the many fascinating events that take place in this novel, the story can be described as a mystery, a love story, a thriller, and so much more.
Aomame
The girl Aomame's story crosses paths with another interesting character, Tengo. He is an aspiring writer who has taken up a huge ghostwriting project which later affects the story as well.
Both of these characters' lives get mixed up together in the course of a single year. The events that they both experience later on will be definitely fascinating to read and a nice way of keeping entertained throughout the whole book.
---
Absolutely Exciting
Natsuo Kirino is an amazing Japanese writer who has seen much of the world and now she writes a story that brings thrilling events to the peaceful Tokyo suburbs.
The main plot of the story begins when an honest mother working hard randomly strangles her deadbeat husband. We won't spoil the reason why she does this here but you can easily find out as you check out the book for yourself.
Cover Up
The story is nothing but exciting from there as she asks her co-workers to help her get rid of his body and somehow cover up all of this so it is never to be seen again.
You may think that this is the main twist that happens in this novel, but the complex narrative of this book is yet to surprise you as this author definitely knows how to write a thrilling story which is what makes this book one of the best Japanese books out there as well.
---
Eri and Mari
This Japanese fiction story by Haruki Murakami is a tale of two sisters – Eri, a stunning fashion model who is slowly going down a road that doesn't end good, and her sister Mari, who is also experiencing new things in her life as she is about to meet a few people who are totally different than her.
Unique and Exciting
There are a few other characters who definitely make the story all the more interesting with their unique and exciting characteristics.
For example, there is a jazz trombonist who claims that he has met one of the sisters somewhere although she can't recall such an event, then there is a woman who runs a "love hotel" and along with her is introduced her gorgeous maid staff. These characters, and plenty of others, will make this story a definitely entertaining read.
---
Odd Character
This is a story by Sayaka Murata about a character called Keiko Furukura, she is an odd person who was never really considered as what society accepts as normal, and her parents were always worried about how she would grow up and react to the real world around her which is definitely inevitable.
The story follows her to university and there she finds a part-time job as a convenience store worker while she is still in her studies.
Faster Pace
The story then speeds up quite a bit and eighteen years later, Keiko is still working at this same store, you find out that she has never had a boyfriend, has only a few friends, but she definitely feels safe in her comfort zone.
Her life changes, and you will find out whether it's for the better or worse when a man comes to join the staff in the convenience store where she works.
---
Western Ideas
This novel is Japanese writer Osamu Dazai's second novel ever and in it, he tells the story of a young man and about his troubles that he is currently facing that involve the breakup of the traditions in a northern Japanese aristocratic family and the impact of Western ideas.
Notes of Oba Yozo
The story is told in three parts that were inspired by notes left by a man called Oba Yozo, a troubled man who couldn't even show his true self to anyone. These three chapters will tell this story in a fun and exciting narrative by this truly brilliant author.
The events that Osamu talks about take place from the early childhood days of this man to his late twenties, the book is a short one but definitely worth the read and worth to be in our list of some of the best Japanese books. Another writer, Junji Ito, created an adaptation of this amazing novel.
---
The Rat Series
This is the fourth book of Haruki Murakami's thrilling series called The Rat. The story talks about an unnamed protagonist who works as a commercial writer. A bunch of other characters are in this story and you get to read about the events that occur during their surreal misadventures.
Chances are low that you will get bored with this book if you like Japanese literature as there are definitely some weird and fascinating events taking place in this story.
Dolphin Hotel
The protagonist starts off the book as he is forced to return to a hotel where he once stayed with a woman who he thought was the love of his life, this place is named the Dolphin Hotel.
He has never seen this woman since then and he is now beginning to think about her as he starts to have the craziest dreams about her and another individual who you will meet yourself as you start reading this story.
---
Solitude
The legendary Haruki Murakami brings excitement to his fans once more with this exciting romance novel. It tells the story of a boy named Hajime as he describes his life from his early childhood to his thirties. This boy feels alone as he is an only child and definitely appears jealous of the other kids who have siblings.
Friend at Last
He finally finds a companion, another only child, Shimamoto. Hajime and she get very close but bad news comes his away again when Shimamoto and her family have to move away.
The story then focuses a lot on Hajime and how he grows up and finally finds happiness with his loving wife and their two daughters. Then Shimamoto appears again, looking as stunning as always and the twists start appearing everywhere.
---
Sebastiao Rodrigues
Silence by Shusaku Endo is a story that introduces you to a Portuguese Jesuit priest named Sebastiao Rodrigues and his travels to Japan as he wants to go and assist a local church there and he also wants to investigate something important to him.
Journal
He has heard rumors that his former mentor, a Jesuit priest called Ferreira has committed apostasy. Almost half of the book is a story written from what Sebastiao's journal shows about his investigation on his mentor's abandonment of the religion.
The other half of the novel is written in the third person and the narrative is by others who were associated with the events.
---
Kobe Earthquake
There is no way that this book by Haruki Murakami wouldn't make it in our list about some of the best Japanese books ever written as Haruki writes a collection of six stories that will definitely leave you wanting more.
All of these stories take place somewhere around the devastating Kobe earthquake in 1995, a time that all of Japan definitely remembers.
Well Written Fiction
It is still a fiction book even though it is inspired by a real event and the fictional characters that Murakami has carefully created will make sure that you enjoy every single page of this book.
A few examples of what kind of mysterious characters and events you might see inside are a giant frog who offers help during a time that almost destroys Tokyo, an ordinary electronics salesman who is offered to deliver a definitely strange package that you don't exactly see every day and so many more thrilling things will be hiding inside the pages of this book.
---
Amazing Collection
It's no surprise that most of the novels here are from this legendary Japanese writer Haruki Murakami as he truly writes some of the best Japanese books you will ever read, many others agree with this and hopefully, so will you.
This is also one of his collections of short stories in which you read about a wide variety of interesting and unique characters who go on the craziest adventures and experience some truly exciting events.
17 Thrilling Stories
There are 17 stories inside and you will get to meet a man who witnesses one of the craziest things he has ever seen, his elephant just vanishes into thin air, a woman discovers that there is a little green monster hiding in her backyard who has grown quite the interest in her, and so many more thrilling events that will surely keep you entertained.
---
Mysterious Day
Keigo Higashino writes a story about a crime that will definitely take a genius to solve and figure out what exactly happened on that mysterious day. This crime involves the life of a peaceful and hard- working woman called Yasuko.
Fateful Day
She is leading a comfortable life with her only child and this comfortable life shatters one day when her ex-husband shows up at her door and everything after that is just one big blur in the eyes of the police detective Kusanagi of the Tokyo Police. This book is neither short or long and it is definitely one of the best Japanese books around.
---
Tsukuru
The last one, but definitely not least, on our list is another story by Haruki Murakami. This time he writes about a character named Tsukuru and he tells his story of how his life got derailed sixteen years ago and his search now of why that happened all that time ago.
Story to Ponder
Definitely don't miss out on this book by Haruki as this one, like the many others that come from him, has a story that will leave you thinking about it for a long time after finishing the book.
You definitely have plenty of books to choose from this list on some of the best Japanese books ever written and if you are a fan of Japanese literature, then you won't have a problem with whichever book you choose.
---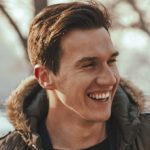 Michael is a graduate of cultural studies and history. He enjoys a good bottle of wine and (surprise, surprise) reading. As a small-town librarian, he is currently relishing the silence and peaceful atmosphere that is prevailing.