Bio
Greene is an American writer born in 1959. He was raised in Los Angeles, and attended the University of California, Berkeley but ended up getting his degree in classical studies from the University of Wisconsin-Madison. According to Greene, he was obsessed with anything related to Ancient Greece.
Long Journey
However, after he left college, life didn't go smoothly and as according to plan. The California author didn't keep score but claims he must have had about 80 jobs before he started publishing books. His positions were varied too. He's worked as a translator, a screen-writer, a magazine editor, and even as a construction worker.
---
Best Robert Greene Books
---
Career
His big break came in Italy. He was working as a writer for Fabrica in the South European country when he met book packager Joost Elffers. Greene pitched his idea for a book to Elffers – his later international best-seller, The 48 Laws of Power – and Elffers was intrigued by the idea and took him up on it.
His enormous success in the mid-nineties has carried on to today. If you are wondering how many books Greene has written, he is currently the author of six books in total. Please note that we haven't made this list of Greene's books in order, but the order is random. Without further ado, let's now find out what the best Robert Greene books are.
---
Empirical Inspiration
The inspiration for The 48 Laws of Power, which is one of Robert Greene's books ranked as the best-selling, comes from the empirical knowledge he amassed in the years after college, where he had to scrapple to make a living. Obviously, his experience concentrated mostly on life from the receiving end of the Laws of Power, not from the throne of the master wielding it. Perhaps that's why he has such a refreshing and honest take on them. It is also one of Greene's best-rated books.
Becoming Powerful
Greene's inspiration for the book came from History's great men – rulers, thinkers, and military men alike – which Greene believed shared many of the traits that bind together the powerful elite of our times.
He then synthesized the pearls of wisdom these ruthless men – and women, they played a role too – of today and yesterday in an easy to follow, 48-chapter book. Greene's Laws are meant to propel you to become powerful yourself, to help you stand out, and not get cheated and have the wool pulled over your eyes. It is one of the most famous Greene books on our Greene book list.
Cunning and Ruthless
It has been widely criticized as amoral and "evil" because Laws such as Never outshine the Master or Never put too much trust in Friends will already let you know the path this book will take you down: it's cunning and ruthless because the aim here is power, not making friends. Plus, Greene was inspired by Machiavelli, which speaks volumes by itself.
Interesting Fact
Fun fact: this book is revered by many rappers and moguls, and is, apparently, one of the most favorite Robert Greene books in prison libraries in the United States of America! Greene believes anyone can be rich and powerful, you just need to know the rules. And The 48 Laws of Power has a blueprint.
---
Hand in Hand
The Art of Seduction was the second book Greene published, in 2001. It flows directly out of the insights he delivered and delved into in the first of this best Greene book series, his 48 laws. Power and seduction do walk hand in hand, after all.
Ultimate Power
Because, what is seduction, anyway? "Seduction is the ultimate form of power. Those who give into it do so willingly and happily. There is rarely any resentment on their part; they forgive you any kind of manipulation because you have brought them pleasure, a rare commodity in the world." The Art of Seduction is not a treaty on how to help you get lucky, it's a systematic approach to charming the pants off of anyone and one of Greene's most popular books.
Nine Archetypes
This is one of Robert Greene's best books that identifies nine "seducer" archetypes that anyone may fit into, whether it be a Rake, a Dandy, or a Charmer. Each archetype has its own distinctive way of using its attributes to its advantage and has a different strategy in order to win over the object of their desire. In addition, Greene also profiles 18 types of "victims", or the psychological profile of those that fall prey to the charms of the seducer.
Psychological Intricacies
Definitely, an enlightening read if you are interested in the psychological intricacies of attraction and that elusive je ne sais quoi that brings two people together, as it systematizes the complex dance that goes on between two humans when they are mating, even if they are unaware that that is what they are doing.
Also, it is the best Robert Greene book to start with if you love historical facts and stories from the past – particularly of the courtship genre – because Greene has included many anecdotes to underline his findings that are sure to keep you entertained! Who doesn't like a little gossip?
---
Remix
Remember Pat Benatar's classic, "Love is a Battlefield"? Well, prepare for DJ Greene's remix: Life is a battlefield. The premise of Greene's next book in our Robert Greene book review 33 Strategies takes centuries of military tactics and intelligence and applies them to every-day life.
Take on Life
How is life like war though, you might ask? (Parents of small children may not wonder) Why do I need offense and defense strategies for the simple stuff I do from Monday to Sunday?
In case you haven't been Keeping Up With Greene, his take on life is somewhat merciless and ruthless, and in his Hobbesian conception of the world, it may come as no surprise that this American author suggests turning to warfare psychology to better manage yourself and your surroundings.
War With Yourself
Here's the cherry on top though: you're not just at war with the world, you're at war with yourself! The first part of the book is entirely dedicated to "Self-Directed Warfare", or how to beat yourself. It's a rather more bellicose path to self-growth than the one followed by traditional self-help books. However, if you're a natural fighter and like to live life with your metaphorical guns a' blazing, this could be an eye-opener and one of Greene's must-reads books.
As usual, Greene turns to battle eminences of the past, so you'll be introduced to the genius of the likes of Napoleon, Margaret Thatcher, Hannibal, and many more.
---
Compendium
Mastery is the synthesis of Robert Greene's top books for two reasons: it was his fifth book, which he got to work on after publishing The 50th Law, and it is also a compendium and the result of all the research he put into his previous four books.
It was published in November 2012, and contains the secret to great success. Greene discovered, after combing through pages and pages of information on the lives of the Greats of History, that their paths to success shared some commonalities.
Interviews
In the making of this work, the author turned his attention to present-day masters who are still alive and interviewed them to get them to spill the beans. These masters include tech guru Paul Graham and Temple Grandin, animal-rights activist.
Search for Power
Greene argues that we are all searching for power. So, we had better get clear on what is holding us back, because it is an achievable goal for most of us. Mastery is one of Robert Greene's best-selling books that will help you unlock your full potential, and pave the way to you becoming a master in your own right and field by overcoming the obstacles in the way.
---
Spot the Flaws
By now we have established that Greene likes to write about Laws. Especially because he also wrote The 50th Law with rapper 50-cent which is one of the best books by Robert Greene! And now he's back with a compendium on human nature – how to spot the flaws in others and in yourself and flip them to help you. It is one of the new Greene books on our list published in 2018.
Machiavellian Grimness
The New York Times best-seller author softens his famous/notorious (depends on your view) Machiavellian grimness. It's not all about defeating the enemy anymore, or of taking advantage of other's weaknesses to scale to the heights of power.
It's about digging deep, seeing what's really behind people's motivations, peeking behind the mask most of us live behind. We even wear the mask when we're looking in the mirror, which is why self-exploration is a must.
Human Psyche
Yes, the Laws of Human Nature isn't always a breezy, light, and lofty read; but neither is its subject now, is it? It does contain insights into the human psyche, which will inevitably help the readers tackle everyday issues, whether it be at work, at home, in personal relationships, etc.
Knowing the needs and motivations of others is the first step to negotiating, which in turn, is the first step to getting what you want in life. Read this Robert Greene's best book and you'll be that much closer.
Penchant for Power
Books written by Greene are recommended for readers that have a penchant for power dynamics. For aspiring rappers, Greene may also be your go-to writer if you want to follow in the footsteps of famous hip-hop and rap artists; they seem to think they have a thing or two to learn from Greene. We covered all books by Robert Greene from our list, but if you are looking for even more Greene book recommendations, make sure to check out The 50th Law. At this point, it is hard to talk about Greene's upcoming book since he suffered a stroke in 2018 that has left him partially disabled.
---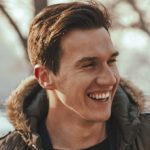 Michael is a graduate of cultural studies and history. He enjoys a good bottle of wine and (surprise, surprise) reading. As a small-town librarian, he is currently relishing the silence and peaceful atmosphere that is prevailing.