Jordan Belfort
To put it simply, this book is a story told by the Wolf of Wall Street himself, Jordan Belfort and his tale of how he made hundreds of millions of dollars with a scam. Today, Jordan is an author, motivational speaker, and former stockbroker.
His stockbroking career was the thing that made him a filthy rich man and you get to hear the story about how that happened in the book and a brief story about it in this The Wolf of Wall Street book review.
---
The Wolf of Wall Street Book
---
Life of Luxury
His life was truly something unbelievable while he was getting richer and richer as he spent his millions on drugs, sex, gambling, and more pleasurable things like these. Jordan tells you about everything from sinking a 170-foot luxury yacht to a hotel tab that he and his pals managed to drive the price up to $700.000.
Yes, those are the real numbers, but he could well afford things like that after his new career kicked off. He wasn't always a rich man and his luck turned after he discovered a penny stock trick that made him a multi-millionaire.
Gorgeous Wife
He mentions his gorgeous model wife and two kids that were parading around in his huge mansion with a full-time live-in staff of 22, a couple of bodyguards, and hidden cameras at every corner.
Another thing Jordan doesn't forget to mention is his team of employees who worshipped him and his genius, called him king and did his bidding as some of the closest ones to him got very rich along the way together with him. From what you see in The Wolf of Wall Street book review, it does seem that this man truly turned his life around after years of living miserably.
Not All Fun
But, that's not the whole story, it's not all fun, sex, drugs, and money. He also tells you about the authorities that were on his back for a long time, searching for a way to figure out how this man manages to make so much money in so little time.
His appetite for more riches and one fateful partnership with a breakout shoe designer named Steve Madden manages to make Belfort slip and give a long-awaited opportunity that the law has been looking for.
Ups and Downs
You get to see the ups and downs in Jordan's career that made him the man that he is today in this 500+ page book and find out what it takes to make money fast, although this kind of money-making is definitely not recommended for anyone.
As you go beyond this book review of The Wolf of Wall Street and read the story for yourself, you find out that at the end it all comes crashing down, but as he still does have a lot of money, he is not all that miserable after all as he still gets out pretty good at the end.
---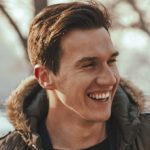 Michael is a graduate of cultural studies and history. He enjoys a good bottle of wine and (surprise, surprise) reading. As a small-town librarian, he is currently relishing the silence and peaceful atmosphere that is prevailing.