The Innovator
Few 20th-century American writers were as influential, or innovative, as Norman Mailer. He was a novelist, journalist, playwright, filmmaker, and even an actor. In a career that lasted over sixty years, Mailer wrote 11 best-sellers, often pushing the envelope on what was socially acceptable at the time.
Today Mailer is often described as an innovator of creative nonfiction, or as it is often dubbed today, New Journalism. His journalistic efforts in particular won him the Pulitzer Prize twice. In 2005 he was awarded the Medal for Distinguished Contribution to American Letters from The National Book Foundation.
---
Best Norman Mailer Books
---
Background
Mailer was born in Long Beach, New Jersey on January 31, 1923. He was born into a Jewish family and spent his youth in Brooklyn before entering Harvard College in 1939.
While there he fell in love with writing and published his first short story in 1941 at the age of 18. Like many young men of his generation, Mailer was drafted into the U.S. Army during WW2. Mailer hated his time in the army but recognized it was a formative period in his life. After leaving the army he dedicated his life to writing and challenging social norms.
---
The Prisoner
No list of Norman Mailer's best books could be complete without The Executioner's Song. This brilliant True Crime Biography follows the short, doomed criminal career of Gary Gilmore, a cold-blooded murderer who robbed and then killed two innocent men in 1976.
Gilmore was quickly sentenced to death after being tried and convicted and Mailer uses his story to highlight the contradictions of America's justice system. Mailer was sentenced to death but had to insist on dying while the system dragged out his sentence.
The Journalist
With this book, Mailer takes a relatively simple story of a psychopath with few (if any redeeming qualities) and somehow morphs him into a kind of hillbilly folk hero who took on the prison system and won.
He does this through his masterful use of voice. While the book is written in the third-person Mailer is adept at shifting to Gilmore's supposed point of view. When doing this Mailer refrains from flowery language and uses the kind of colloquialisms Gilmore might use. This book is a prime example of how Mailer innovated "New Journalism", taking as many liberties with the facts as he could to tell an engaging story. It is no wonder it is often called Norman Mailer's best book, I heartily agree.
---
Two Legends
Norman Mailer's best books tend to have a relatively simple story which he then uses as a basis for talking about his own views. Taken at face value The Fight is a commentary on the fight between two of boxing's heavyweight legends, Muhammad Ali and George Foreman. Taking place in 1974 in Kinshasa, Zaire the fight was between an aging legend and a dangerous upstart.
As a commentary on one of Boxing's greatest-ever fights, The Fight is brilliant. Even for someone like me, who knows little about boxing, Mailer captures the spirit and vitality of the sport in a literal blow-by-blow account that is written with unparalleled energy.
Boxing Philosophical
However, in a book that is around 200 pages long, the fight itself takes up surprisingly little space. Much of the book is about the day that led up to the fight in Zaire, Mailer's views, the boxer's themselves, philosophy, and politics.
It is no accident that Mailer chose a fight between two high-profile African American athletes who had differing views on religion. Mailer spends much time talking about racism and never shies away from talking about his own racist views and in particular, his feelings towards Ali's Islam. In this regard, the book is a product of its time and may not be for the easily offended (although it must be said that Mailer's views shifted over time, becoming ever more progressive).
---
Personal Experience
The Naked and the Dead is one of Mailer's earliest published novels. It was first released in 1948, not very long after he had completed his military service, and boy does it show. His gritty, realistic tale of a marine platoon stationed on the Japanese-held Island of Anopopei (not a million miles away from his own stationing) won almost immediate critical acclaim. It has since become a part of the American canon and is one of Norman Mailer's bestselling books.
In the book, Mailer blends fact and fiction. It is meant to be semi-auto-biographical but takes place on a fictional island. Like any good war story, the book features vivid and intense action but focuses on the human toll.
Sacrifice
It is perhaps surprising that following the jingoism of the world wars Mailer's book was so well received. The book may be a roaring war epic, but it is also an exploration of masculinity, power, and class, and how these things affected those fighting in the war.
The book also focuses on the human cost of war. Mailer never shies away from the psychological toll war has on its combatants. Mailer's soldiers are always humans first and soldiers second. This makes it one of the most challenging books about WW2 I have ever read and also, one of the best. It is no wonder this is one of the best-rated Norman Mailer books on this list.
---
Protests
If the Naked and the Dead is a great American War novel, The Armies of the Night is the opposite, an anti-war chronicle. It is also equally as good and is still one of Norman Mailer's top books. Published in 1968 the book follows the 1967 protests against the war in Vietnam.
On October 21, 1967, anywhere between 20,000 and 200,000 protestors marched on Washington D.C. in an attempt to bring the disastrous war in Vietnam to an end. It turns out Mailer was right there with them. Part 1 of the book follows a semi-fictionalized version of Mailer in the third perspective as he marches on Washington and gets himself arrested. Mailer's trademark ego is on show here as he makes himself the hero of his own story.
Politics
For a man so opinionated, Mailer's politics are often hard to nail down. This is true in The Armies of the Night. He talks at length in the book about contemporary American politics, about the New Left and the Old Left for example, but never really takes a side. In his mind, Mailer is always right and as such, takes his own side.
Mailer's politics may not be 100% clear in the book but his stance on the war is. He may not agree with every protestor's individual views but he paints them all as rebel heroes. Hippies, academics, the liberal bourgeois, students, and ethnic minorities do not hide away from confronting the police and taking them on with their bare hands. The Armies of the Night is an intriguing look into the anti-war protests of the 60s no matter your politics.
---
Story First
While Mailer's journalistic books are often excellent, his views (and ego) can be a little much for some readers. This means the most popular Norman Mailer books tend to be those where he focuses on telling a good story.
Tough Guys Don't Dance is one of these, a crime novel that succeeds in blending genres. It tells the story of Tim Madden, a failed writer who lives in Cape Cod. One morning Madden wakes up with not just a hangover but a severed head in his weed stash and a mysterious tattoo on his arm. Is he a murderer or has he been framed? He has no idea.
An Alcoholic Mystery
What follows is a brilliant crime mystery as Madden works to try and work out what on earth happened the night before. In doing so he must take on retired fighters, sex addicts, mediums, criminals, an ex, and even his father. It's all as bizarre as it sounds.
This book is brilliantly over the top and it often seems Mailer is trying to offend as many people as he can. The fact the book is so cartoonishly offensive means the reader can enjoy it guilt-free. It's doubtful anyone would describe it as the best Norman Mailer book out there, but if, like me, you like books that don't take themselves too seriously, Tough Guys Don't Dance is a great choice.
---
Controversial
Norman Mailer was no stranger to courting controversy, but An American Dream might just be the most controversial book he ever wrote. A work of fiction, the book revolves around Stephen Rojack, a war hero and retired congressman who now works as a TV personality.
One night Rojack gets drunk at a party and is told by the moon to go home and kill his annoying wife. In doing so he discovers he quite enjoys killing and for the rest of the book he lets loose, indulging his worst impulses.
Challenging
The book was and remains controversial due to how Mailer portrays white male masculinity and race. Many feel Mailer doesn't go far in condemning Rocjack's actions and as such find the book disturbing.
Yet this doesn't do the book justice. If you look deeper the book is part Nietzsche (questioning modern moralism), part de Sade (especially in its graphic content). It is a brutal book that grabbed me and left me unable to put it down even as parts of it left me feeling deeply disturbed. Just how Mailer intended.
---
History of the CIA
Mailer was adept at using fiction to teach his readers about history. Harlot's Ghost pretends to be a relatively straightforward American spy thriller but is in fact an in-depth history of the CIA and its roots.
The book's hero is Harry Hubbard, the son and God son of former CIA greats. The book follows Hubbard as he sets out to prove himself by uncovering various mysteries from the CIA's past. If that all sounds too straightforward for a Mailer book don't worry. The book has Hubbard being haunted by the women who were loved by both his legendary grandfather and JFK.
Long and Winding
The book's story may be fictional, but it covers real-life events such as the Bay of Pigs, the Cuban Missile Crisis, and the assassination of JFK. Mailer skillfully mixes fact and fiction once again.
Norman Mailer book reviews often criticize his books for being overly long and unwieldy. This criticism could be leveled at Harlot's Ghost. Anyone hoping for a straightforward spy thriller is likely to be a little disappointed as Mailer has a habit of including lengthy digressions that can bring the pacing squealing to a halt. However, for fans of Mailer or anyone who enjoys a less traditional spy thriller, this is a great choice.
---
Ancient Egypt
Most Norman Mailer book lists make it look like Mailer only wrote about 20th-century America and for the most part, this is true. However, Mailer was a prolific writer who dipped his toes in all kinds of genres. In Ancient Evenings Mailer took a swing at surrealist fantasy fiction. The results are mixed but entertaining.
Set in Ancient Egypt this novel is a retelling of Egyptian history. Its main character, Menenhetet, journeys through several incarnations, experiencing myriad lives. In one he might be a prince while in the next he could be a bird or a crocodile, it's a wild ride.
Polarizing
The book's surreal storytelling can be polarizing. People tend to either claim it is the best Norman Mailer novel or his worst. Mailer blends elements of fantasy, history, religious symbolism, and political intrigue in a way that isn't for everyone.
I'm glad I stuck with it. Once I let go and just focused on enjoying the story, rather than trying to keep track of everything Mailer was trying I thoroughly enjoyed it. It may not be one of the best Norman Mailer novels, but it is one of the most experimental, and that makes it a lot of fun to read.
---
Hitler's History
The Castle in The Forest may not be one of the best-rated Norman Mailer books, but it is my favorite. I love books that take established history and put a spin on it, this book does just that. It's Mailer's attempt at explaining Adolf Hitler and what made him so evil.
The book is a fictional account of Hitler's life. It follows a young Adolph Hitler from his birth and takes us through his early childhood and adolescent years leading up to his eventual ascension. This is all narrated by a mysterious member of the SS who is later revealed to be something else entirely (no spoilers here).
Making of a Monster
The Castle in the Forest was one of Mailer's final books and it is proof that even as he approached his end he was still firing on all cylinders. Rather than portray Hitler as a monster born of evil, he paints him as a more contradictory, nuanced figure. An evil monster yes, but one with elements of both innocence and charisma.
The book was controversial when it was first published in 2007. Some people feel Mailer's portrayal of Hitler is insensitive. Should we be humanizing one of the 20th century's worst mass murderers? I feel they're missing what Mailer was trying to do. In humanizing Hitler, he is showing us how monsters are born. I personally feel this is one of the best books by Norman Mailer because of, not despite, its controversial nature.
---
Mailer's Goddess
If Norman Mailer's books were ranked by their historical accuracy, then Marilyn would probably be at, or near, the top of the list. By drawing from a wide range of sources, including two earlier comprehensive biographies, Norma Jean and Marilyn Monroe, Mailer gives us a detailed breakdown of the life of Marilyn Monroe and why he was so obsessed with her.
Mailer was a huge fan of the starlet, and it shows. The book covers her early childhood, her rise to fame, and her tragic death. Mailer leaves no stone unturned and goes into depth about her complex relationships. her struggles with mental health and the various forces that used her up.
A Legend
When not recounting tales from Marilyn's life Mailer focuses on the larger cultural and historical context in which the legend lived and her impact on the world. Mailer always had a tendency of inserting himself into his books and the same is true here.
It soon becomes clear that Mailer was almost obsessed with the actress, sometimes this is endearing, and sometimes it is a little frightening. As such the book serves not just as a brilliant window into the life of one of Hollywood's greatest-ever actresses but also the mind of one of 20th-century literature's most iconic writers.
---
Final Thoughts
It's hard to find an author that has courted quite as much controversy and critical acclaim as Mailer. He was without a doubt one of the most gifted authors of his time. As such, ranking Norman Mailer's books in order of quality is next to impossible.
The best novels by Norman Mailer all have the same thing in common, however. They are fearless. Mailer did not care who he offended or what others thought of his writing. When you look at his catalog as a whole you see an author who changed over time. He never lost his signature fearlessness, but his views changed, and he became more willing to admit when he was wrong. His books may not be for everyone, but everyone should give them a try.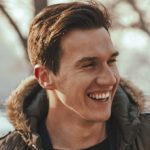 Michael is a graduate of cultural studies and history. He enjoys a good bottle of wine and (surprise, surprise) reading. As a small-town librarian, he is currently relishing the silence and peaceful atmosphere that is prevailing.