A Voice For The Oppressed
Malcolm X is renowned for being one of the most instrumental figures in Black-American (and world) history. A minister, leader in the civil rights movement in America, and a firm supporter of Black Nationalism, Malcolm X urged fellow Black Americans to protect themselves from white aggression 'by any means necessary' which often put him at a negative appeal when compared to that of the nonviolent teachings of Martin Luther King, Jr.
It was his charismatic nature and public speaking skills that helped him achieve great prominence in the Nation of Islam. Due to his efforts and oratory skills, the Nation of Islam grew from 400 members at the time of his prison release to 40 000 members by 1960 – a testament to his voice and following.
Background
Born Malcolm Little in 1925, Malcolm X was one of eight children to Louise, a homemaker, and Earl, a preacher and avid supporter of the Black Nationalist leader Marcus Garvey, no doubt a partial inspiration to Malcolm X's path. Due to his father's activism, Malcolm and his family were subjected to frequent harassment from white supremacist groups throughout their lives.
Although highly intelligent, Malcolm dropped out of school and turned to dealing drugs until he was sent to prison at the age of 21. It was there that he converted to Islam, cemented his ideals, and adopted the last name 'X' to represent the rejection of his 'slave' name. In this review we reflect on some of the best-selling Malcolm X books, looking at his history and the legacy that he left behind. Let's dive in!
---
Best Malcolm X Books
---
An Established Classic
A recounting of a life of passion and struggle, The Autobiography of Malcolm X was hailed by New York Times as 'Extraordinary. A brilliant, painful, important book' and easily one of the best books about Malcolm X. This retelling tops off our book list as it tells of his journey from prison cell to Mecca, as the man who called himself 'The Angriest Black man in America' confronted his rage and discontent.
He accepted the brotherhood of man despite his previous experiences, an account that popularized his ideas and inspired the Black Power movement even after his assassination to follow in his footsteps. The strength of his words and ideas still resonates a whole generation later in this biography told by Alex Haley.
A Compelling Retelling
There is no doubt that this is one of Malcolm X's top books and a perfect first encounter with one of the biggest contributors to American Civil Rights to date, especially for those who have little knowledge about a truly vilified man. One of the most interesting aspects for me was the transformation from Malcolm Little to the famed Malcolm X or El-Hajj Malik El-Shabazz. The retelling left me lost for words as you follow his life in a society that vilified his people.
His thirst for knowledge is a testament to autodidactic propensities and transformative self-education – it was inspiring, to say the least. The contrast between Malcolm X's philosophy and the teachings of Dr. King is best experienced in this book. I previously walked the line of peaceful approaches that Dr. King advocated but you cannot help but agree with X's ideology as well. Sometimes radicalness and action are needed to be heard. Sometimes, you must make some noise.
Religious Transformation
Another interesting point of reading is the religious transformation that was experienced throughout his life. From being raised Christian, to entering the Nation of Islam and celebrating a contemporary Islamic belief. This transformation was a turning point in his life. Malcolm X was unapologetic about his belief and views and this biography captures that essence incredibly well, whilst remaining candid and informative.
This is a read for everyone that wants to dissect some of society's systemic issues a little further and expand their understanding of civil rights. This is a book that not only inspires one to be courageous and forthright with one's beliefs, but also is willing to change and embrace the discovery that follows.
Unputdownable
I don't want to say that I was surprised at how great this book was, because I had an inkling that I was not going to be able to put it down. The account had me captivated by the retelling of his tragic and dark early experiences to the visionary of hope that he became toward the end of his life. It is what I can only label as a very turbulent time in America's history.
---
No Ordinary Orator
Simply put, Malcolm X Speaks is a collection of the major speeches made by X during the last eight months of his life before his assassination. It's easily one of the best-rated books about the legacy that is 'Malcolm X'. Although a very short period, his vision and ideation for the abolishment of racial inequity in the United States of America underwent a vast degree of transformation.
Throughout the book, you see Malcolm X move away from the dogmas of black nationalism, separatism, and violent revolution as the only means to achieve liberation and freedom. He encompasses a broader view of human rights, allying himself with other groups rather than excluding others that may not share his devotion and those that followed him. Each page is a piece of his political legacy and a reminder of his power as a speaker for human rights in a tumultuous time.
A Masterful Collection
This collection gives an insight into the mind of one of America's greatest radicals since Marcus Garvey and I would deem the collection invaluable. The more I dove into the subject, the more I realized that Malcolm X gets less recognition than he deserves. Reading this book almost gives you a front-row seat to 'hear' his words in a deeper context than what can be read from history books.
You can read about his ideological transformation anywhere, but with this selected collection, you can experience the change through speeches, interviews, and historical narratives noting his political, and more importantly, personal growth. Malcolm X was incredible at articulating his thoughts and I really felt myself wanting more than what was selected for this best book.
Personal Opinions
I believe that the most important takeaway from this book is the opinion that you formulate after reading it because you are presented with a deeper context than anyone dares speak about. This highly rated book is best paired with his autobiography and is a clear picture of leadership, defining the terrain of the black liberation struggle in which Malcolm X fought.
If you really want to know what X stood for and fought against, this is a collection you do not want to pass up on. Despite being published in 1965, it is still very relevant today and seeks to challenge a systemic way of societal thinking. The book does not aim to answer questions around his rationale (or delusion to some), instead focusing itself as a launch point for further research about the ignorant gangster turned human rights activist, whether you align with his ideologies or not.
Powerful Voice
I found it interesting to see, with hindsight, what I believe Malcolm got right and what standpoints could have received necessary critique. Malcolm's style of plain speaking, powerful use of metonymy and metaphor, and his willingness to provoke and disturb those listening can truly be appreciated in what I identify as one of his most popular books based off of Malcolm X's life.
---
A Symbol Of True Transformation
An incredible encounter of words by Malcolm X himself, this recounts his speeches and traces the evolution of his views on politics, women, human rights, capitalism, socialism, and more. I consider this to be a supplement to X's biography and a very informative one at that. For those who have had limited interaction with Malcolm X's historical impact, this is a must-read about a man possessing the passion to see true justice in the world (not only in his lifetime).
It is hard to not resonate with his road to redemption in all spheres of life (social, political, and spiritual). What is truly special about this literature compilation is that it is one of the few collections of writings of the man's own words, not censored through anyone else or any institution – raw, as it should be. It spreads a message of development, noting that nobody comes fully formed and perfect.
Standing Firm
In my opinion, this collection of X's writings portrays the man's ability to tussle with political and cultural conditions in the pursuit of truth and justice. He holds firm in his beliefs, even when people called him wrong and incorrect, they themselves ignoring the arrival of new information that would lead X to change his own beliefs. Nobody's schematic of truth is perfect, and neither was Malcolm X's but that was the beauty in how he held himself as a true symbol of transformation, both interpersonally and independently.
I think what would have made this book a highly ranked Malcolm X title out of all his books is the implementation of more context in each speech introduction, just so that if you are a newcomer to X as a historical figure, you have a clearer idea of where his mindset was at the time. Hence why I suggest supplementing this book with his biography.
A Gentle Historical Giant
A notable moment in this literature was the interaction with James Baldwin, which truly shines through in this collection. Baldwin was tasked with moderating a discussion between Malcolm and a very young sit-in student in case things were to get too heated (as Malcolm was known to do).
What happened was something beautiful to be witnessed, as Malcolm's person was gentle and uplifting, contrary to how he was portrayed in the media at the time. It really challenges the way you receive information and the existing ideas you have about Malcolm as a proponent of historical change in America. This book offered a speedy journey through Malcolm X's life and what he did to get where he was before being assassinated.
On The Bookshelf
Most importantly, we see the impact that Malcolm left on many in the world as he fought day in and day out against those who wanted to silence his powerful words. Now, you have them beautifully printed out to remember his confidence and militant style of leadership. This collection belongs on everyone's bookshelf as a memoir of human history; not just in America, but around the whole world.
---
History With Mr. X
This title could easily be accounted for as one of the best books by Malcolm X as he performs an excellent job at detailing the vast African empires and civilizations and their contributions to all aspects of society, historically and in the present. I consider this work to be an excellent starting point for the transformational philosophy that Malcolm X was so widely known for, both before and after his death.
While a short read (only 92 pages long), Malcolm X presents what could be considered his best narrative of Afro-American history that truly reads like a novel. In this speech, he argues the deliberate withholding of black history in America to keep them in a low position in society. Masterfully, he creates a historical narrative (as he is best known for) that exposes the great heights of black civilizations, critiquing his idea of the backwardness of white society and the cruelty to which black people were subjected.
Power To The People
While it may seem tangent-like, Malcolm X delves into hard-to-speak subjects such as the arbitrariness of racial divisions, the nature of language, white liberals, the hot topic of non-violent inefficiencies, and more. One could consider this speech as a political work aimed at returning power to those deemed powerless.
Surprisingly, it takes on incisive wit with the expected fiery tone as Malcolm X replies to the centuries of history that he believed was aimed at perpetuating class domination, with the goal of demolishing it. Better yet, you need to find out what happened at the end of his speech that contrasted his influence but serves as an inspiration.
Piercing
This was my second book on Malcolm X (and the shortest at that) and could arguably be considered the most popular of all his books. Despite its quick-read nature, my heart was broken at the end of it. You read through the torturous and inhumane acts on black people performed by 'slave-makers' and those who supported them, trying to remove any trace that leads to their African culture, civilization, and cultural upbringing.
Masterfully recounted, you can see why Malcolm X had such a large following, even after his death. You can really get a sense of how brilliant and dynamic he was as a speaker, with a real feeling of his energy and passion. After reading this, you are left with the impression and understanding that Malcolm X opened a space in which society could be more honest about slavery and its undeniable ripple effects throughout our history and culture. Malcolm took it on himself to pierce through the haze.
My Vote
If I was to give a ranked vote of Malcolm X books that I have enjoyed and featured reviews on, this could easily be in my top three. It presents a strong analysis of Afro-American history and a clear evaluation of the issues that MUST be addressed within its community (even applicable to today). Malcolm's priority and passion for his people inspire and uplift any reader and are a must to gain a deeper context of history.
---
The Heart Of X
The Diary of Malcolm X covers two trips abroad in 1964, beginning on April 15th and ending on November 17th, as it details his travel across the African continent, the middle east, and cities throughout Europe. A true chronicle of a man in perpetual motion in search of answers and solutions to historical dilemmas.
The core of this book can best be described as Malcolm's impressions, his own personal observations on the people he meets, and the circumstances that he encounters in his life. He also shares his own feelings of imposter syndrome and anxiety surrounding possible situations that he may be presented with. In several ways, this diary amplifies the autobiography, as both complement each other in certain passages, though in this book his reactions have not been disturbed, the intention being to depict a raw presentation of Malcolm X.
An X-cellent Resource
This book did an excellent job of giving a glimpse into what Malcolm X was thinking in the last year of his life as he traveled overseas, documenting the contacts he meets and detailing his activities to the reader as he remained in the struggle to improve the lives of Black people. Very few books give an ample look into the mind of Malcolm besides this one.
It sheds light on the mystery of his last year before his fateful assassination, without the filter of a narrator or scholar that only knows him through what is presented in the history books. Although it reads mostly as a travel diary, it gives intimate insight into the legend we know today, providing fuller details about the daily activities of Malcolm's life rather than introducing his philosophies.
A Newfound Appreciation
This book humanizes a legend in passages where one could view feelings of loneliness, anxiety, and thoughts of his wife and family. This was one factor that I really appreciated during this read, along with the editorial notes that shed additional light on Malcolm X's important journey before his death. You are given the feeling that you are walking along with him on his travels, something that not many books of this nature can do.
I strongly recommend this book to all those who are a fan of Malcolm's teachings or simply inquisitive about human rights history, as it is an essential for everyone's personal library shelf – one of history's greatest treasures. After reading this, I had a deeper knowledge of Malcolm's quest for knowledge, not only in systemic abuse and Pan-Africanism, but also for common people all around him.
Unparalleled Influence
You can see Malcolm takes on any opportunity to learn from those who he chose to surround himself with. What was amazing to note was the sheer respect he gained during his travels – it was breathtaking! Heads of state offered him entry without even being a diplomat, which should be a true testament to his influence, not only in America but around the world too.
---
Final Thoughts
And here you go, a collection of some of Malcolm X's best books. He has been called many things, but nobody can argue his effect on history. Malcolm X has become a blank tablet on which people of different positions can write their own interpretations and opinions on both his politics and legacy – what is yours going to be?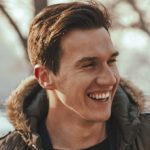 Michael is a graduate of cultural studies and history. He enjoys a good bottle of wine and (surprise, surprise) reading. As a small-town librarian, he is currently relishing the silence and peaceful atmosphere that is prevailing.