A Thrilling Canadian Author
Shari Lapena was born in 1960 in the great country of Canada. Though she is best known for her thriller novels, there is much more to her than this. Upon graduating from college, Shari Lapena worked first as a lawyer. She then changed her career and began working as an English teacher. In 2008, she decided to try her hand at writing and published her first book: Things Go Flying.
After her debut novel was shortlisted as a Sunburst Award finalist in 2009, Shari Lapena decided that she had finally found her calling. She then became a full-time author, penning eight novels since 2008. Her second novel was also shortlisted as a finalist, though for the Stephen Leacock Award in 2012. She currently lives in Toronto, where she happily types up exhilarating thriller novels in the confines of her house. This Shari Lapena book list will walk you through the seven best books by Shari Lapena. Let's get started!
---
Best Shari Lapena Books
---
Meet the Contis
This is perhaps Shari Lapena's most popular book, as well as the best-selling Shari Lapena book. It was also an international bestseller and a bestseller in her home country of Canada. It is the thriller novel that truly put her on the board and escalated her level of fame in the author community. This best Shari Lapena book focuses on the story of the perfect family: The Contis. Anne and Marco are deeply in love. They have a beautiful new home and a lovely baby named Cora.
They even have lovely neighbors they enjoy spending time with. However, it is possible that everything is not quite as it seems, as they soon find out. One evening, while the Contis are at a dinner party at one of these neighbors' houses, a horrible crime takes place right under their noses. Detective Rasbach is put on the case, and suspicion immediately falls on Anne and Marco.
A Surprising Story
It seems like a fairly straightforward case, until the story begins to unfold, bringing additional levels of unknowns to the situation. The Contis are distraught and quite panicked, leading Detective Rasbach to believe they are hiding something. The truth is that they are indeed hiding things, but the things they are hiding are from each other. Anne and Marco both slowly realize that their spouse has been keeping secrets from them. Even more heartbreaking is that these secrets are years old.
Eventually, Detective Rasbach is able to unravel a story that seems unbelievable, even to a seasoned detective who had thought he had seen it all. But nothing could have prepared him for the levels of unfaithfulness and deception that this seemingly perfect family had been hiding all along. One thing is for certain: this best novel by Shari Lapena is sure to keep you guessing the outcome to the end.
---
A Wealthy Family
This best book by Shari Lapena introduces us to Fred and Sheila Merton, who happen to be fabulously rich, which is probably their best quality. They live in the luxurious town of Brecken Hill in upstate New York, where only the rich can afford to live. And there are no families in Brecken Hill who are richer than the Mertons. On Easter, Fred and Sheila decide to invite their three adult children to dinner, which turns out to be a disaster.
It is at this dinner that Fred announces he has changed his will to leave half of his wealth to his sister, while the other half will be split among his children. Little did they know that would be their last dinner alive, and little did they know their riches would not be able to protect them. That very night, they are both brutally murdered in their extravagant home. Their children, of course, are devastated.
Which of the Children?
Or, at least, they put on masks of devastation in front of the other mourners and the detectives on the case. But the cold, hard truth is that each of their children stands to inherit millions of dollars upon both of their parent's untimely demise. Another cold, hard truth is that all the Mertons' money could not make them a happy family. Fred was erratic. Sheila was selfish and neglectful. When two people like that have children, you can almost guarantee that at least one of them will be disturbed.
But are they disturbed enough to murder their parents in the dead of night? And if so, which sibling is it? The Merton children decide that it simply must have been another person there that night; not one of their own. You can guarantee that the twists and turns in this best Shari Lapena novel will keep you guessing until the last possible moment. According to online Shari Lapena book reviews, this is also one of the best-rated Shari Lapena books available, as well as being a fairly new book from Shari Lapena.
---
A Quiet Suburb
Upstate New York is once again the scene for this best Shari Lapena book, though this time it is a quiet, tranquil suburb. However, when you have a peaceful little town, there is always one person who wants to disturb that peace as much as possible. In this case, it is a teenage boy who is looking for a little more fun than the town has to offer.
He begins sneaking into houses in the neighborhood, logging on to their computers, learning any secrets he can find, and sharing the juiciest ones. Two anonymous letters are received by his victims, almost blackmail-like in their contents, and the citizens of the sleepy town are immediately put on high alert. Whispers and suspicions about his identity begin to circulate, making everyone uneasy in their wake.
A Spiller of Secrets
That suspicion spills over when one of the town's residents, a woman who lives on a tree-lined street, is found murdered inside her home. Surely it must be the person who has been breaking into everyone's houses. Unfortunately, no one knows who it is, only that it must be someone who lives in the once-peaceful suburb. The one thing that everyone knows for certain is that there must be someone in town who knows who is committing these crimes.
What they do not know is that sometimes secrets are so great that people will go to any length to protect them. The residents of this town also did not know that there were quite so many secrets milling around under the surface, but now they do. Almost everyone in town is confronted with some deep, dark secret that is uncovered by the culprit. With neighbors like these, the last thing they need to worry about is a murderer!
---
Stuck in a Snowstorm
Being stuck in the mountains when a historic snow storm blows through is no one's idea of a well-spent vacation, but sometimes a snowstorm is the least of worries. People begin pouring into Mitchell Inn, where they are determined to have a great weekend getaway. The cabin is snuggled deep in the woods, and, before they know it, the storm has blown in and made all the roads impassable.
With that fact comes the realization that all the guests, plus the owner and his son, are stuck until the storm is over and the roads are clear. Most of the guests are determined to remain in good spirits and the owner and his son quickly set up a guest lounge area in the lobby. The guests remain here late into the night, having warm drinks and talking about their lives.
A Murderer on the Loose
Everyone goes to bed, still in high spirits and determined to make the most out of their vacation gone wrong. However, when there is a dead body found in the morning, it seems that this vacation gone wrong has suddenly gone even more wrong. The storm makes it clear that, since no one could get in or out of the cabin, the killer must still be there with them. But, who is it?
Is it wealthy New Yorker Matthew and his fiance Dana? Or perhaps Candice, who came to work on her latest book? What about the war journalist who is suffering from PTSD and looking for a nice relaxing weekend to heal her soul and mind? As more murders follow, the number of suspects slowly dwindles. On top of that, everyone seems to be hiding something from their fellow guests. One thing is for sure, you will never guess who the murderer is!
---
A Happy Couple
Here is another of the best-ranked Shari Lapena books in which we are introduced to Karen and Tom Krupp, who are a happy couple that has not been married for very long. They have no children yet, which means that they can enjoy each other's company to the fullest. They have a nice house in upstate New York; they cannot imagine their lives going any more smoothly than it is at the moment. However, Tom arrives home one evening and finds his wife gone.
All the evidence says that she left in a rush: her car was gone and she had even left her phone, purse, and driver's license at home. Soon, the police arrive at the Krupps' house to tell Tom that Karen has been in a car accident. Apparently, she was speeding through a dangerous part of the town when she lost control of her car and crashed.
Strange Goings-On
When Tom gets to the hospital, he is distraught to learn that Karen has lost all memory of the car crash and the hours leading up to it. She does not remember where she was going in such a rush, nor why she had left all of her stuff behind. The police, of course, are suspicious of Karen and her convenient memory loss; surely someone who leaves home so suddenly and drives through town so recklessly is up to no good.
Karen returns home with her husband, but she soon realizes that everything is not as it seems. Things are not where they should be, and she is paranoid that a stranger has been in her house. When she sees the outline of a body on her bed, she becomes convinced that there is someone in her house that shouldn't be. This best Shari Lapena book will hook you from the beginning and surprise you with the ending.
---
Newlyweds and New Parents
Stephanie and Patrick are newlyweds who also happen to have newborn twins to provide for and care for. Stephanie finds herself struggling with the demands of not one but two babies; she is sleep deprived, stressed, and disoriented. But she also realizes that there is not much else that she has ever wanted from her life. To be a wife and a mother is a dream come true for Stephanie.
However, when a woman shows up on her doorstep, claiming that Patrick murdered his first wife, Stephanie's world is turned upside down. Patrick maintains his innocence, saying that his first wife's death was an accident and that the police reports agreed with him. He patiently tells Stephanie that this woman on their doorstep is only trying to blackmail him with these distasteful lies.
A Murderous Husband?
But Stephanie cannot help but wonder if he is telling the truth. Surely if she had married a murderer, she would know it. Right? Additionally, the woman on the doorstep drops another bomb: she and Patrick were having an affair throughout his first marriage and he is still in love with her! At this point, Stephanie is terrified that she has made a terrible mistake in marrying this man and having his children.
When the police get involved, Stephanie's confusion turns into a terror that she and her daughters are in grave danger. The most wondrous thing about this best Shari Lapena novel is that you are left guessing the entire time. You are not told everything about the characters, so be prepared for a few surprises along the way to the last page.
---
A Mid-Life Crisis
In this best Shari Lapena book, we are introduced to a different writing style than what is considered normal for the author. Whereas all of her other novels are murder mysteries, this is a hilarious and imaginative comedy about a man named Harold. Harold is a middle-aged man, dealing with the stresses of getting older. He is depressed, feeling that his life is simply too normal and his finances too abnormal.
His wife is a frustrated housewife who feels like she is getting no help whatsoever from her husband with either the house or their two teenage sons. Harold simply thinks of her as a control freak who he is tired of seeing every day of his life. When Harold's best friend suddenly dies, Harold's mindset goes even darker than it was before. Trapped in this state of mind, Harold's long-dead mother and his recently deceased friend begin visiting him and his family.
A Journey Through a Difficult Time
His mother had been able to talk to dead people, and it seems that the same gift was bestowed upon Harold, much to his chagrin. Audrey, his wife, though terrified, is mostly worried about what she will do if her dead mother-in-law decides to spill all her secrets to her husband. Harold, meanwhile, is mostly worried that, since he tied his soul to Audrey in this life, they will also be tied together in the afterlife. He can think of nothing he would like less, and the thought spirals him deeper into his pit of depression.
Harold becomes increasingly worried about his state of mind and finally decides to seek professional help. However, he does not go the regular route and find a therapist; instead, he finds a philosopher in the hopes that there is more wisdom in his current situation than he can see. By the end of the book, all the characters have experienced some personal growth and are finally able to move on to a new chapter in their lives. This debut novel is also one of the top Shari Lapena books, and it is easy to see why!
---
Final Thoughts
Shari Lapena is a bestselling author whose works have been featured in The Dalhousie Review and The Globe and Mail. She has been shortlisted for the CBC Literary Awards, the 2009 Sunburst Award, and the Stephen Leacock Award. In 2004, she won the Great Toronto Literary Project.
No matter if you want to pick and choose your favorite books to read, or if you want to read all the Shari Lapena books in order, you are guaranteed to have a great time. If you have reached the end of this list and still want more of the best novels by Shari Lapena, check out Happiness Economics and Everyone Here is Lying, which is Shari Lapena's latest book.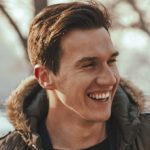 Michael is a graduate of cultural studies and history. He enjoys a good bottle of wine and (surprise, surprise) reading. As a small-town librarian, he is currently relishing the silence and peaceful atmosphere that is prevailing.