A Revered Master of Storytelling
George Saunders is the author of twelve masterfully written books, some of which have one Best Work of Fiction English Awards and have regularly been featured in The New Yorker since 1992. He has received MacArthur and Guggenheim Fellowships, the Malamud Prize for excellence in the art of short story and is a current member of the American Academy of Arts and Letters. Born in Amarillo, Texas, he was not always the witty novelist that we know today.
He has a degree in Geophysics and has worked as a geophysical prospector and a technical writer in the same field where every second of spare time was poured into his artform. Since breaking out as an author, he has taught in the Creative Writing Program at Syracuse University which, we can all agree is a 180-degree shift from his original career. Interestingly enough, his formal education background was not to go to waste as he has frequently noted that his originality in fiction is a result of his scientific background.
---
Best George Saunders Books
---
A Moving Collection
On the top of our review list is the most honest and moving collection of George Saunders' books duly titled Tenth of December. Not only is it one of George Saunders' best-selling books, but it was also a nominee for best fiction in 2013. Saunders' ability to expertly dive into topics of class, sex, work, despair, and love can be seen in such a brilliant and profound manner.
The opening of the book, "Victory Lap", sees a boy witness the attempted abduction of the girl next door. He is challenged with the difficult decision of either ignoring what he sees or overriding many years of smothering advice from his parents and acting in the moment. In 'Home', a soldier damaged from combat moves back in with his mother and begins the age-old struggle of reconciling the world that he left to the one in which he has returned.
Masterful Short Stories
The title short story follows a middle-aged cancer patient walking into the woods to commit suicide only to stumble across a troubled young boy who gives the dying man a final chance to recall his true self. An unfortunate and deluded owner of an antique store; two mothers battling to do the right thing; a teenage girl whose idealism is challenged by a brush of bitter reality; a man addled by pharmaceutical experiments that force him to love, to lust – and to kill.
I would delve into more detail, but I don't want to spoil it for you – and for good reason. You are in for a captivating literary journey filled with many moments, both strange and light. Saunders has an extraordinary way of transporting you into the minds of his well-crafted characters with each short story of this collection being interesting and well worth the time reading.
---
A Literary Experience
In this long awaited (and arguably best) George Saunders novel, we follow the story of the beloved 11-year-old son of President Lincoln, Willie. The year is 1862, and the nation is gearing itself for a long and bloody battle to mark the ages. Willie is gravely sick and in a matter of days succumbs to the illness despite predictions of recovery.
What follows is an unforgettable story spun from the seeds of historical truth. A story of familial love and a moving loss that breaks the bounds of its historical framework and delves into the terrifying and equally hilarious supernatural realm. Willie finds himself in an odd purgatory, where ghosts socialize and enact queer acts of penance. Within this transitional state, called the Bardo, a monumental struggle begins over young Willie's soul.
A Feat Of Imagination
'Lincoln in the Bardo' is truly an astonishing feat of imagination as you can only expect from the mind of George Saunders. I think it is a testament to fiction's ability to speak on powerful moments and experiences that matter to us. It is no wonder why this release out of all his books is considered one of the most popular by George Saunders; so much so, that it won yet another nomination for best historical fiction in 2017.
I have no words for this book apart from outstanding. Saunders invents a thrilling new form of storytelling that encompasses an array of voices – both dead and alive, historically accurate and invented – to craft a truly memorable experience as it unfolds. The amount of research present in this book is staggering as we see Saunders in one of his best outlets of imaginative curation.
---
New Collection, Surprisingly Familiar
Like the first feature of this series of reviews, this George Saunders collection takes us to the shocking, hilarious, and familiar landscape of his unique imagination. The stories in Pastoralia are set in an erringly skewed version of America where familiar elements of contemporary have been merged, twisted, and amplified. George further casts these absurd elements (and our humanity) into a new light.
Whether George writes a tale of morality in which a male exotic dancer is haunted by his aunt from beyond the grave (yikes), or about a self-help guru who tells his network of followers his mission to discover who's been 'crapping in your oatmeal', Saunders' stories are both strange and real.
Cut From A Familiar Cloth
This collection of six short stories is cut from the same cloth of his first collection, with each as enjoyable as the one that precedes it. I found the satire both goofy and melancholic, where each character that features is worn down by the unfairness of life in mostly comedic situations. In this collection, Saunders takes a savage satiric approach and careful aim to a familiar American society, taking us for a walk on his weird side.
I would have to say that 'Winky' was my favorite out of the series of short stories, if I must rank these short books by George Saunders, taking a stab at the somewhat overbearing attitudes of most self-help gurus/seminars that encourage a 'win at all costs' approach to life. The other stories are equally as impressive and original, leaving you with the desire to pick up any one of George Saunders' best books.
---
Something Special
This release is truly something special and arguably one of George Saunders' most popular books. For the last two decades, Saunders' has been teaching a class on the Russian short story to his students in Syracuse University. In 'A Swim in a Pond in the Rain' he shares an adapted version of that class with us, showing us what he and his students have discovered together over the years.
The book features seven essays paired with iconic stories by Chekhov, Turgenev, Tolstoy, and Gogo, and is intended for any person that is interested in diving into the nit and grit of how fiction works and why it is relevant now more than ever in these turbulent times that we face.
Open and Curious
This book is an exploration of how extraordinary writing works, as well as how the minds work when reading it. Furthermore, it presents to the reader how reading and writing stories make for genuine connection in today's times. George takes a technical but accessible approach to the stories, explaining how narrative functions, training the reader to see the world with an openness and sense of curiosity that only he knows how to inspire
In my opinion, this book achieves exactly what it intends on, a writing class in book form taught by the mastermind that is George Saunders himself. Although it could not be further away from his usual fiction, Saunders' personality shines right on through.
---
A Collection of Exploration
Another collection to add to the George Saunders book list (and his latest book to date) that you need to invest in is 'Liberation Day: Stories'. Saunders' trademark wit and unsentimental approach is the focus of this book's spotlight as he continues to both challenge and surprise his army of readers. 'Liberation Day: Stories' is a collection of resonating stories that encompass contrasting concepts like joy and despair, revolution and oppression, and reality and fantasy.
Altogether, there are 9 stories to be enjoyed in this masterful series and could easily earn the title of best rated status out of all George Saunders' books. Each story is profound in their own manner and are an excellent example of viewing the world with the same attention that Saunders does – even if the circumstances are a little absurd.
Essentially Subversive
I won't ruin the collection for you, but I will elaborate on a few of the books to give you a brief idea of what to expect. 'Love Letter' is a missive from a grandfather to his grandson, in a wildly dystopic political situation (not too far from present day) that reminds us of our obligations. 'Ghoul' is set in a hell-themed section of an underground amusement park that follows a curious character named Brian who comes to question everything he takes for granted (within his own reality).
My favorite from this collection had to be 'Elliot Spencer', a short about an eighty-nine-year-old man that finds himself brainwashed, his memory scraped as he falls victim to a notorious scheme with a rather nefarious purpose. Saunders really hit the note with this collection, raising his concerns with modern day society through one of his best collections of short novels, and achieving it in a satirical manner. His ability to venture into science fiction, and to blend it together with relatable instances of our world, is incredible.
---
Satirical Debut
'CivilWarLand in Bad Decline' is another collection of 6 short stories and a novella by George Saunders and is his first to be published (but don't worry, there is no need to read his books in a specific order). This collection took seven years to compose while he was still working in his office job, where every free second was poured into writing the first draft.
Saunders' debut short story collection sees us placed in a strange and dystopic setting. Each story's protagonist is peculiarly disadvantaged and downtrodden in life, and so real that you cannot help but feel their despair. Saunders paints a grim, strange and terrifying landscape for these characters to operate within, while giving them voices that are real and human.
The Impossible Achieved
I won't delve too deep into each story, but my favorite out of the collection was 'The 400-pound CEO'. This story is about Jeffery, a morbidly obese worker in a racoon disposal facility (I know, I warned you). He is a guy that always follows the rules and does the right things. A kind soul that is always pleasant and forgiving to his insufferable boss and colleagues that continually mock him about his weight and virginity. But then something happens that lands him in jail.
'CivilWarLand in Bad Decline' is a truly remarkable short story collection highlighting the truly dark and satirical writing style that is George Saunders. It is an effective and imaginative addition to dystopian literature that not only presents a rapidly decaying world filled with greed, corruption and hate, but also implies with success that the world was achieved by human choice that leaves you feeling that the mad world the book presents could be a distant reality.
---
Short But Sweet
Next on our list is a much shorter release from Saunders, and a standalone feature rather than collection of novels, that still sees George Saunders in his best writing form. Despite being just shy of 50 pages, I still found it necessary to include it in the list of what I believe are George Saunders' best rated books. It is unusual, imaginative, original and emotionally moving.
The story follows Fox 8 who was always known as the daydreamer of his pack. His fellow foxes always seemed to regard him with a knowing snort and a rather rude roll of the eyes. That is until Fox 8 develops a unique skill that no other fox possesses: He teaches himself how to speak 'Yuman' by hiding in the bushes outside a local house and listening to bedtime stories.
'Danjer' Arrives
This power of language that he gains fuels his never-ending curiosity about people. Even after 'danjer' arrives in the form of a new shopping mall that completely cuts off both his and his pack's food supply, sending Fox 8 on a wild journey to help save his pack.
This book is precious, witty (as Saunders does best), and heartbreaking. I see it as a warning to humans to be mindful of nature's wellbeing as we see our charming protagonist witness the duality of man: their incredible innovations, but at the cost of the ecosystems they replace. Although incredibly grim, Saunders still manages to convey a great deal of hope, using concepts like family and perseverance. This is a short story that will not be easily forgotten.
---
This Hits Different
Once again, we see the dedicated satirist return with another collection of stories (the third in the novel-like editions that we have come to expect from him) that sells his packaged experience of wit on each page. 'In Persuasion Nation' is expertly made and undeniably his, and will be consumed with enjoyment by the loyal readers who loved 'CivilWarLand in Bad Decline' and 'Pastoralia'.
Fans of George Saunders' work know and most definitely love him for his satirical writing style, but this one hits a bit different. 'In Persuasion Nation' also includes more personal pieces that reveal a new emotional display that we have not seen in a George Saunders book. It is refreshing and has an impact that exceeds the sum of its parts.
Modern-Day Absurdity
As usual, Saunders offers his readers a sad and scary glimpse of the near future. The dozen stories that make up 'In Persuasion Nation' achieve a balance between the grim and the funny that only emphasizes George Saunders' outlandish and cluttered imagination, as well as the ironic twists that he finds delight in writing.
Whilst I know Saunders is known for his surreal takes, this book was him at his wackiest. He takes topics that we know from everyday life, like consumerism, and pushes them to their absolute extremes. You find yourself laughing at the ridiculousness but catch yourself thinking that maybe society is not as far removed from the scenarios he dreams up – shining a bright light on the absurdities of modern-day society.
---
A Breakout Feature
It may not be his latest, but this breakout book by George Saunders is not one to be missed considering it was his first nonfiction collection ever. This collection is composed of essays on literature, politics, and travel. The core of this unique title are his own essays based on trips to seek out the mysteries of the elusive 'Buddha Boy of Nepal'.
Saunders navigates the works of Mark Twain, Vonnegut and Esther Forbes, leading the reader around the self-described rocky political landscape of modern-day America. Whether it is indulging in the extravagant pleasures that Dubai offers or joining the Mexican border minutemen and their various exploits, Saunders dive into the art of essay is a testament to his range as a writer and a thinker.
Media's Megaphone
It is in this collection that one would realize that Saunders has distinguished himself as a contemporary satire wizard and I could not get enough. Each entry in this collection featured his delightful voice and moral insistency. There was something to learn from each essay that is relevant today.
My favorite out of this collection was the title story, 'The Braindead Megaphone'. Painting a scene that only Saunders could conjure, he imagines the media being the equivalent of a guest at a party who takes pleasure in speaking through a megaphone, distracting, and disrupting everyone. The guest adds to his annoyance by taking everybody away from their own storytelling and joking by being obnoxiously loud, unnecessarily talkative and not being bright or thoughtful in the slightest. It is the wit we love and expect from this author.
---
Something Different
Finally, we have something a little different from the short story aficionado. 'Congratulations, By The Way' is an expansion of a commencement speech that was addressed at the Syracuse University graduation in 2013. The transcript of the speech was posted in The New York Times and within days it had been shared more than one million times. It's obvious that it struck a deep chord with its readers.
Saunders speaks on his main regrets in life in a tone that is somewhat grandfatherly and fun-loving as he calls them his 'failures of kindness'. His exploration of kindness shifts from a scientific and historical background, falling back on the wildly maligning of certain self-focused beliefs; the beliefs that one is indispensable and yet distinct from the greater universe and the idea that humans themselves are eternal.
The Important Life Questions
Saunders challenges the cycle for distracting people from the important questions and talks about things that should matter more to us. Matters like the things that get in our way, about the pursuit of success after graduation, our concrete and measurable life goals, and lastly, how easy it can be to push away the thought that this moment in front of you may deserve your kindness.
This is a lovely short narrative for any young reader and more than compelling enough for the oldest and wisest. It should be simple enough, you think. But walking away from this speech makes you wonder why we are not erring in the direction of kindness every day to everyone.
---
Final Thoughts
Well, there you go folks. I hope you enjoyed this collection of reviews on a true American favorite short story writer. There are still a few more novels by George Saunders that you can check out, like 'The Brief and Frightening Reign of Phil' and 'The Very Persistent Gappers of Frip'.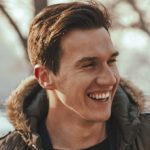 Michael is a graduate of cultural studies and history. He enjoys a good bottle of wine and (surprise, surprise) reading. As a small-town librarian, he is currently relishing the silence and peaceful atmosphere that is prevailing.