---
Best Love Poetry Books
---
Deeper Meaning
Whether they are sad or happy love poetry books, they all have a special place in our lives at some time or another. A quote from the best classical love poems can be deeply romantic and meaningful. They are a useful tool when one wants to express the love that they are feeling but do not know where to begin.
Someone else has experienced that exact feeling and was able to say it much better than we can. You can find classical love poems that are beautiful and romantic, but some modern poets have an equal claim on the best love poetry collections. Explore and enjoy the best love poems for yourself in our love poetry book reviews.
---
John Keats
John Keats died at the age of tuberculosis when he was just 25. He left behind a lasting legacy of his incredible writing. He is remembered as one of the "supreme masters of the English language." His Love Letters and Poems to Fanny Brawne are amongst the most famous and best love poetry books of our time.
A Tragic Life
Keats was born in 1795 near London. Sadly, he lost both his parents when he was very young. He was an intelligent and astute young man, and he could have followed his interest in studying medicine. Luckily for us, he decided to dedicate himself to writing some of the most beautiful love poetry, and he became one of the most famous Romantic poets.
The Love of His Life
Bright Star is considered one of the great romantic poetry books of all time. It is a collection of love letters and poems that he wrote to the love of his life, Fanny Brawne. Keats met Fanny in the autumn of 1818 when he was an unknown poet struggling to live from hand to mouth.
Obsession
As his neighbor, Fanny and Keats exchanged many notes, but when he became obsessed with her, he began to write love letters and poems for her. She kept them, and the ring that he had given her up until her death. Only then, did her children reveal the letters and poems that Keats had written, and they were able to benefit financially from the fact that his fame had grown after his untimely death.
---
Famous Latin American Poet
Pablo Neruda, the famous Chilean poet, lived from 1904 to 1973. In his lifetime, Neruda created some of the best romantic poetry books of all the 20th Century Latin American poets. He was awarded the Nobel Prize for his outstanding writing craftsmanship.
It is not difficult to imagine why Neruda felt inspired to write romantic poetry while he was staying on the Isle of Capri. Love Poems are dedicated to his lover Matilde Urrutia and describe the beautiful scenery that formed the backdrop to their love affair. (See Il Postin – filmed on Capri for a glimpse of that Italian jewel off the Amalfi Coast).
Passionate Poetry
Pablo Neruda's poems portray their passion and have been called the most romantic poetry books of all time. Enflamed with lust and Latin sensuality, Neruda found a means of expression for feelings in Love Poems and opened the way for the modern view on eroticism.
---
An Instagram Sensation
The mysterious Atticus hides his identity while writing outstanding poetry about love. This young poet came to fame after publishing his work on Instagram and became a recognized poet of some of the good love poetry books available. He shares his deepest passions with an authenticity that is fresh and vibrant.
Love – Her– Wild
Love Her Wild is his debut collection, and it is one of love poetry books ranked as one of the top-rated love poetry books by his young fans. Love Her Wild stands for the three sections that make up his collection of love poems. He describes love in a way that is genuine and does not shy away from the harsh reality of the ups and downs that he has experienced.
The section of the poem, that describes his muse, is called Her. This is a woman who has captured his heart and his imagination, causing his poetry to pour out. The final section of the poem is entitled Wild and describes the crazy, passionate life of the young poet.
Relatable and Raw
You will enjoy Love Her Wild if you are living through your first love affair, or if you can still remember what it was like to fall in love. Atticus adds to the romance of his love poems by describing the settings he has found himself in, for example looking at the stars in the desert sky or skinny dipping with a lover on a hot night. The poems of Atticus are hauntingly beautiful and simply delightful.
---
Ancient Love Poet
Rumi is relatively unknown in the West. However, he gained the admiration of people in his homeland of Persia in the 13th Century. As his spirituality developed, he became a whirling dervish, and his fame spread to the point where he had many followers.
The close relationship that he formed with a wandering mystic seems to have provided him with the inspiration to write about his deepest longings, loneliness, sex, and spirituality. The Book of Love by Rumi is considered one of the best poetry books about love to have endured over the centuries.
Poems That Talk to the Soul
This paperback collection of Rumi's love poems by Coleman Barks brings to the modern lover one of the best-selling love poetry books to add to your bookshelf. These poems will talk to your soul and your mind and give expression to your deepest thoughts. Rumi experienced the heights of passion and the despair of losing a lover. His poems include all "the magnificent regions of the heart".
---
Bright and Beautiful
As a lover of all things bright and beautiful in the world, Mary Oliver has channeled this passion into her love poems. Her debut collection of poems, No Voyage, and Other Poems were published when she was 28 years of age.
Then in 2015, she wrote Felicity, which is rated as among the best books on romantic poetry. She has won the Pulitzer Prize for this beautiful collection of love poems. These poems differ from her original works that focused on her passion for the living world.
Crazy Love
Felicity is about her love for a person, and this has become an example of the best poetry books on love to be found today. With a purity of language and technique, Oliver reminds us what it is like to be madly in love.
Through her words, we experience the ecstasy that loving another human being can bring. Just read the poem A Thousand Mornings, and you will be desperate to get your hands on Felicity by Mary Oliver.
---
Raw and Honest
Rupi Kaur has experienced more than her fair share of pain in her life. She has found a way to deal with her thoughts by expressing them in this collection of poems called Milk and Honey. It is one of the books that inspire hope and faith despite her horrific past. The Milk and Honey collection consists of four parts. Each section represents a different part of her life.
Touching
Only someone, with a heart of stone, would not be touched by her brutally honest words. Her poems are succinct, yet powerful. The inclusion of some of her sensitive sketches adds a poignancy to severe topics. For anyone who has lived through dysfunctional family life, the lack of self-love, or the bitterness of racial discrimination, this collection of love poems will bring sweet relief.
Poetry by a Woman for Women
Milk and Honey is one of the really good romantic poetry books because it brings hope and healing. They are perfect for dipping into when times are hard, or for sharing with others who require comfort. If you are looking for good poetry books about self-love, Rupi Kaur has written one of the best poetry books about self-love. This book is also a great introduction into the world of poetry.
---
Organized
This thematically organized anthology is among the top-selling love poetry books. It consists of poems composed by British Romantic poets, and it is ideal for students. It has a comprehensive introduction and plentiful notes that help to get the most out of reading the poetry.
Celebration of Love and Life
The brutality of the American and French Revolutions was followed by the era of the Romantics. Between 1776 and 1789 poets emerged who reminded people of the importance of beauty and revitalization of the spirit. This was a time for expressions of love and a celebration of life.
This collection has works by famous poets as well as those who are lesser-known. With some of the most memorable poems of all time, it is rightly considered an example of the best-rated love poetry books ever collated.
All the Classics
Between the covers of The Penguin Book of Romantic Poetry, you will find Tyger by Blake, Kubla Khan by Coleridge, and Shelley's Ozymandias. There are also poems by Wordsworth, Coleridge, and Keats. With poetry presented in every conceivable form, from humorous verse, to the passionate She Walks in Beauty by Lord Byron, there is something for every lover of poetry.
---
Sheer Misery
The title of Love is a Dog from Hell is a bit of a spoiler to the misery that this poem is about. It was written by Charles Bukowski and published in 1977. It quickly became an example of the best modern love poetry books.
Brutal and Misogynistic
Bukowski does not try to soften the imagery of his despair with pretty verse. He is full of hate for those he loved in the past, and he does not hold back on sharing his despair. This poetry collection is not for the fainthearted, but it will be a thrilling read for those who enjoy the brutality and harshness of the poetry books.
Contrasting Tender Love
Bukowski can hold your rapt attention with his precise vocabulary contrasted with his tender descriptions of love. The four sections of Love is a Dog from Hell is uncompromising in Bukowski's venting against the women he has loved and lost. He is accused of misogyny, and this will not surprise you after reading some of his poems. Full of lust, hate, antipathy, and gentle loving, this is unquestionably one of the top love poetry books.
---
About Courtney Peppernell
The Australian poet, Courtney Peppernell, has risen to fame with her best lesbian love poetry books. She and her partner live in Sydney, where they share their home with their two beloved dogs. Pillow Thoughts is her debut poetry collection, and more than a million copies of her book have been sold globally.
Tender and Emotional
Pillow Thoughts is one of the best books because the topic is explored with tenderness and authenticity. Peppernell knows all about losing a lover, and also about relishing the feeling of being loved.
She has an exceptional ability in describing feelings, and her poems invite you to share the thrill, excitement, and pain that are a natural part of being in love. However, nothing is depressing or disturbing in her poems. She manages to make even the rawest and hurtful topics feel uplifting and full of hope.
Sections
Pillow Thoughts is organized into ten different sections and you can dip in depending on the mood or situation that you find yourself in. Peppernell's poetry is modern and refreshing. She writes particularly for an LGBT audience, but her words have universal appeal. Pillow Thoughts will evoke romantic feelings in you, and the words will linger long after you have put the book down.
---
A Classic
If your bookshelf has only got room for one more of the best books about love poetry ever written, then this is the one that you should get.
The edition has 154 of Shakespeare's sonnets and all his poems that have been memorized and cherished by poetry lovers for generations. The works are interpreted and it includes a history of Shakespeare's progress as a poet. There are also helpful notes explaining the meaning of the language and quotations.
Best Love Poetry Books of All Time
For anyone wanting to enjoy one of the top love poetry books then The Complete Sonnets and Poems will not disappoint. It includes themes on the different aspects of love that we experience.
Shakespeare talks of jealousy, the way love changes with the passing of time, descriptions of beauty, lust, and the inevitability of death. Scholars differ in their opinions about whether the poems were examples of homoeroticism, but they are relevant today as much as they were before.
Love Lyrics
The love lyrics included in the anthology are:
A Lover's Complaint
The Passionate Pilgrim
The Phoenix and the Turtle
The Rape of Lucrece
Venus and Adonis

---
Outstanding Female Poetry
It is impossible to read these translated poems by two Japanese women without being astounded. Ono no Komachi was a poet whose writings date from Japan's Heian era (794 to 1185) which was an idyllic time for women writers. It was also a golden age for the arts in Japan.
Excitement of Anticipation
The poems are relatable for modern women just as they were centuries ago. They talk of universal affairs of the heart like the heaviness of time when one is waiting for a lover.
The raw emotion that is expressed in these love poems is so genuine and innocent, and it is easy to imagine that they were swept away by them. They did not stop to consider the wisdom of their feelings and they held none of the bitterness that comes from bad experiences.
Untainted and Fresh
The emotions they describe are delicate like tender buds just opening. The poems are also bursting with longing for lovers that have still to appear and dreams of what it will be like to be desired and fulfilled. The perfect poetic technique of the 31 syllable tanka verses perfectly communicates the reserved nature of young Japanese women while reflecting the longing and anguish of their souls.
---
Love & Loss
Love & Misadventure by Lang Leav is written by a young modern woman who knows what love is all about. She has also experienced the sadness and despair of lost love, so she is able to create an original verse aptly describes those feelings. One of the top on our list of best sad love poetry books.
Stunning Illustrations
Lang Leav is also a remarkable artist and the inclusion of her stunning illustrations at the start of each section makes her work come alive. There are three sections in her poetry collection. Part 1 is called Misadventure. Part 2 is entitled The Circus of Sorrows, and the final part is simply called Love.
Modern Poetry at Its Finest
Lang Leav infuses her poetry with innocence and simplicity. This has made her a favorite of young lovers and resulted in her work being listed with the most popular love poetry books.
Love & Misadventure is being called a work of brilliance by young lovers who have been through the pain of heartbreak and the exultation of finding new love. Lang Leav's poetry is powerful and compelling. Once you start reading it, you will have to cancel all other duties until you have finished reading it.
---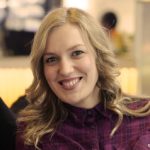 Alissa is an avid reader, blogger, and wannabe writer. (She's a much better cook than a writer actually). Alissa is married, has one human, one feline, and two canine kids. She always looks a mess and never meets a deadline.