Bio
Dolly Rebecca Parton was born on the 19th of January, 1946 in Locust Ridge, situated in Tennessee. Broadly speaking, Dolly was an American country music singer, an avid guitarist, an actress, and even a writer. Most prominently, she's known for pioneering how the music styles country and pop are looked upon.
Life
Dolly grew up in a poverty-stricken farming family, with her other 11 siblings. She was the fourth eldest. Displaying a penchant and a singular zeal for music at a very early age, she was even featured as a singer on local radio in Knoxville, Tennessee.
---
Best Dolly Parton Books
---
Career
In the year of 1964, Dolly made a decision right after graduating high school, and went to live in Nashville, with the intention of getting a career in music. Like we already mentioned, Dolly was associated with a number of activities, ranging from stage and screen activities, to radio.
Dollywood
Parton, in 1986, founded and opened Dollywood, a theme park. The park itself was focused around the Great Smoky Mountains, located in the eastern regions of Tennessee. A few years later, she formed the Dollywood Foundation. It was an organization with the idea in mind of inspiring and educating the youngest of us, the children.
In 1994, Dolly's autobiography found its place on bookshelves – Dolly: My life and Other Unfinished Business. It became a best seller in the United States of America, and it is one of Dolly Parton's best books.
---
Picture of Her Life
Dolly: My Life and Other Unfinished Business is an interesting, oftentimes inspiring autobiography of Dolly Parton, America's famed singer, guitarist and now, writer. She paints the picture of her life, through ups and through downs, and she does this while remaining insightful, genuine and, at times, funny.
Public and Private Matters
Dolly Parton uses this book as a medium to, thus making it the first time, speak about the most public and most private matters of her life. The underdog story persists here, and how she got to where she is in her life, the ideas and principles she'd taken to heart as tightrope.
Her inability to bear children, the music she adores so, the peculiar nature of her marriage, her associations with other stars, her style, Dolly doesn't let an exaggerating air come over.
Heartfelt
We get to see the development of a mind, as a hasty, no-nonsense attitude morphs into a wise and witty one, showing us why she is, in fact, so loved by everyone. Her autobiography is heartfelt, and what's revealed is the lady at the heart of a superstar. You'll feel the notion that she still fancies herself a young, simple girl from Knoxville, Tennessee. It was, and is, a book that millions have loved.
---
Deeper Principles
Expounding upon the vastly popular speech that Dolly delivered at the University of Tennessee during the commencing of the academic year, Dream More delves into the deeper, more intriguing crevices of Dolly's intimate principles and philosophy, crafted through long years of being a singer, a songwriter, a writer, a guitarist, a performer, and a philanthropist.
Sky-High Hopes
Dolly goes in deep on the sky-high hopes that she thinks are ones we ought to pay attention to, of which there are four – Dream More, Learn More, Care More, and, finally, Be More. She uses all of the experience she's accumulated from the youngest of ages, to a woman and star in bloom, from the hills of Tennessee, to the hills upon which she treads as an icon.
Passion and Intensity
Knowing that she can be meticulous about the aforementioned topics, Parton expands on them all with a passion marked by a vibrant intensity. Her advice resonates with a distinct candidness, appreciable by people needing a leisurely source of guidance – in whatever form may you necessitate it –, as the words of a businesswoman, an entertainer and a philanthropist go to the heart.
Candid and Uplifting
Dream More represents a candid, uplifting book meant, heartfully, to anyone interested in making that positive change in their lives, anyone with an inclination to better their future and livelihood.
---
Onset of Winter
Coat of Many Colors is a children's book, meant for the ages between four and eight. It's about the onset of winter in the author's home of Tennessee, where a small girl's mother is without the funds to buy the child a coat, so she opts to sew one out of her own rags.
Infectious and Genuine
The child, in the blissful pride that only a child can carry, wears it proudly, and when her coevals start making fun of her, a hasty, efficient lesson is what follows. The highly infectious, yet all the more genuine air imbued in all of Parton's projects, is ever present in the endearing picture book, the first of Dolly's.
Inspiration
We've mentioned the work of Parton as a performer, but also as a philanthropist and humanitarian. Her endeavors in founding the Dollywood Foundation, a nonprofit organization with the support of children at the heart of its missions and being an honorary chairperson at the Robert F. Thomas Foundation – which gives aid to the Dolly Parton Wellness and Rehabilitation Center –, have no doubt been inspiring for Dolly and are likely the reasons for why she made the story for this particular book.
Judith Sutton
Being a picture book, Dolly after having made the general outline of the story, worked along with Judith Sutton, an illustrator with many years under her belt, especially in the field concerning to children and together they made Coat of Many Colors. Additionally, Sutton is the illustrator of The Secret Garden Paper Dolls, another work popular with children.
---
Merry and Sweet
Another children's book crafted by Dolly Parton, I Am a Rainbow is a striking work, like many of Dolly's works are, and, in fact, like Dolly herself very much is. A merry, sweet sunlight pervades Dolly and all of her books, and, trust us, this is one of the best books by Dolly Parton.
Colorful and Fun
Direct, funny writing goes into each of the rhymes that readers will be enthusiastic to sing. We are presented the notion that the world consists of colors, and that we can utilize these same colors to speak of, describe and 'color' the landscape surrounding us, and the landscape inside of us – our innate emotions.
A clear, concise example of the rhymes to which we are introduced is the following one: When I'm tickled pink, it means I'm feeling dandy.
Fervent Passion
We can note that the metaphor in work here isn't world-building, or even one to write home about, but it suits the audience it goes after with a fervent passion, and that is what Dolly was after.
Another example is:
So, remember as you go,
from hue to hue,
that each and every person
has feelings too.
World of Empathy
Parton speaks about how important the introduction and induction into the world of empathy is for a child. Controlling yourself, your tantrums and feelings is something she rhymes here:
It's not always up to you,
the way you feel.
But how you act,
is a different deal.
Bold Illustrations
The bold illustrations of Sheffield go hand in hand with the blissful message present here. The book glows and glimmers with the heartwarming pursuits of the storyteller.
---
Nobody Knows Dolly Like Dolly
Dolly, herself, was right on the dot with her proclamation that – 'Nobody knows Dolly like Dolly'. The same theme of this being a rags-to-riches story present in her autobiography is here, too. What's different is that this one speaks on all the different venues with which Dolly filled the space in her free time.
Impoverished Childhood
An impoverished childhood in the Smoky Mountains was the spark that lit the fire in Dolly's mind, the fire that glowed and burned for years and decades as Dolly reached superstardom, and then gave back to the same people that helped her, and to the ones just like her – after all, Dolly thought herself the same child of Tennessee, even when she made it big.
Queen of Country Music
Having sold way beyond a hundred million records, worldwide, the Queen of Country Music, Dolly Parton, makes another worthwhile entry into the shelf of her best books. She climbed pretty much any mountain she ever tried to conquer – music, theatre, film, television, publishing, theme parks, you name it.
The story of how she came to Nashville, over fifty years in the past, has been told in a few manners, but never quite like this.
Collection if Interviews
Dolly on Dolly: Interviews and Encounters with Dolly Parton is a collection of interviews. These same interviews are from five different, separate decades, and they boast content from publications like Rolling Stone, Cosmopolitan and even Andy Warhol's Interview magazine. Included are even interviews never before seen in print.
Adorable Mind
A worthwhile and interesting read for anyone interested in the adorable mind of Dolly Rebecca Parton. Having a net worth north of five-hundred million, and having been the wealthiest country-music singer in 1998, and a multitude of other ventures, Dolly has had a wonderful life. Read about it.
---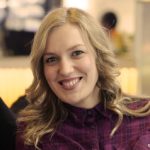 Alissa is an avid reader, blogger, and wannabe writer. (She's a much better cook than a writer actually). Alissa is married, has one human, one feline, and two canine kids. She always looks a mess and never meets a deadline.