Bio
Isabel Allende is a Chilean author, born in 1942 to Tomás Allende. Her father was a cousin of Salvador Allende, president of the country from 1970 to 1973 until he was overthrown by the Pinochet coup. In this sense, Allende's life and work has been colored by politics almost since the start.
Early Life
Her early childhood years were spent moving around. After her father disappeared in 1945, her mother remarried and settled down with a diplomat who was stationed in several countries. Isabel was therefore schooled in American and British international centers, where she learned English.
---
Best Isabel Allende Books
---
Career
Her career as a journalist started in 1967, writing and then editing a children's magazine and later participating in TV shows. During her time as a journalist, she managed to interview Pablo Neruda, who told her she should use her vast imagination for novels, not for articles. Eventually, Isabel Allende would do just that.
After 1973, she started helping many people on the government's wanted list out of the country, until she herself landed a spot on the same blacklist. Forced to part in exile to Venezuela, she has stated that leaving Chile is what ultimately drove her to become a writer.
Achievements
Today, she is one of the more renowned and sold Latin American authors. Her narrative is poetic and descriptive, and incorporates traces of the region's literary characteristics, such as magical realism. She has received many awards; the list is too long to include in this short article. Out of her many books, we have selected the five best Isabel Allende books to give readers an introduction to which works of hers they should start with.
---
Alex and Nadia
Isabel Allende's first attempt at young adult books, the trilogy follows the adventures of teenagers Alex and Nadia. It has three volumes, published between 2004 and 2006, which include City of the Beasts, Kingdom of the Golden Dragon and Forest of the Pigmies.
Alex Cold is a 15-year-old boy with a sick mother; unable to take care of him and his sisters, their parents send them to live with their grandparents. Much to Alex's dismay, he is shipped off to New York with his paternal grandmother, Mrs. Kate Cold. She is not your average biscuit-baking, knitting granny; Kate Cold is a hard-core, vodka-loving journalist for Geographic International.
Loyal Companion
When his grandmother receives a request to go cover a story about the legendary Yeti in South America, locally referred to as the Beast, she takes him with her on the expedition. There he makes friends with 13-year-old Nadia, who will become his loyal companion throughout the series. Both of them discover that the jungles hide the sort of dangers your typical teenagers have never encountered…
Alex and Nadia will go on more adventures until the end of the trilogy; Allende will take them to the Himalayas to try to salvage the sacred statue of the Golden Dragon, and to the wild plains of Kenya, where as Kate Cold documents elephant safaris, they will encounter a Catholic missionary who asks for help to find his missing friends.
Courage and Wisdom
In every single book, the main characters will exhibit great courage, and will draw on the protection and wisdom of their spirit animals, eagle and jaguar. The best book by Isabel Allende possible for young readers, or for adult Isabel Allende lovers who want to read together with their young ones (or alone).
---
Mandatory Read
The House of the Spirits was Isabel Allende's first novel, published in 1982, and has since become a classic of Latin American literature. In fact, it's a mandatory read in many Spanish courses because of its huge impact.
The novel is a three-generational saga that follows the ups and downs of the De Trueba family. They are an upper-class Chilean family that will see how their own family dynamics and characters shift and try to adapt as the society and country that they live in undergoes significant changes. The time period spans from 1920 to the 1973 coup that overthrew the government Allende's uncle was a part of.
Characters
Allende is best-known for her strong and memorable female characters. The first of them is Clara, the family matriarch of ethereal beauty that lives more in the world of spirits than in the real world, and blessed with the gift of clairvoyance; her first daughter, Blanca, who falls in love with a man from a lower social class much to her father's disappointment and dismay.
And finally, Alba, the product of Blanca's frowned-upon love affair and the apple of her grandfather's eye. Amidst the female characters, there is Esteban Trueba, the family patriarch and the character that best represents conservative immobilism, as he tries to keep the family together in a crumbling country.
Magical Realism
This Latin American classic is considered the best Isabel Allende book by many, and it is definitely one of her more famous ones. Magical realism, a staple of Latin American literature, makes its appearance craftily interwoven with reality.
The backdrop of the entire novel is the political unrest in Chile; the two opposing social and political views are represented by the Political parties, which are also beautifully enmeshed in the story highlighting the importance of government stability in the life of citizens.
---
Eliza Sommers
According to the author, Daughter of Fortune is the seed from which House of Spirits grew into a tree. Eliza Sommers, the main protagonist, is where it all starts, although the book was published much later, in 2006. The events take place in the 1850s.
Eliza was found by spinster Rose and her brother Jeremy in a basket, abandoned and with few hopes of surviving. Both are members of a British colony in Chile, and when they come across the baby, Rose decides to raise the child as her own. Eliza then grows up as an upper-class socialite with British aristocracy training and manners, but she feels stifled by a life she hasn't chosen.
Joaquín Andieta
When her eyes fall upon Joaquín Andieta, a peasant working for her uncle, she falls head over heels for him. Joaquín has few hopes of becoming anyone in Chile, so when gold is discovered in California, he, like many men, packs up his things and goes in search of fame and fortune.
Pregnant and in love, Eliza hops on a boat as a stow-away in search of her lover. California in the mid- 19th century, however, is not a female friendly place. The Gold Rush has affected the male population mainly, the only women that can be seen in the West are prostitutes profiting off the other sex's loneliness. It's a lawless place, and dangerous for Eliza.
Perilous World
As she does her best to stay afloat in the perilous world she has landed in, Eliza soon realizes that what started out as a journey to find a man she loves, is turning into a journey to find her own freedom and fortune.
---
San Francisco
The 21st book published by the Chilean author, considered one of the best books by Isabel Allende and among the most sold novels in the Latin American market. The novel starts in a nursing home in San Francisco, around the year 2010, but will span over many years as the past of the main character is uncovered.
Alma Belasco is an elderly lady who keeps to herself. The arrival of care worker Irina, who is lugging around a troubled past, will change Alma's silence.
Ichimei Fukuda
Irina befriends her grandson, lawyer Seth, and together they decide to try and crack open the treasure trove of secrets Alma is keeping. It's obvious she's hiding something; she leaves without saying where, and comes back glowing, she receives mysterious gifts…
Alma's secrets go back to the Second World War, where her parents sent her to live in America from Poland to protect her from the events taking place in Europe. She is housed in her aunt and uncle's mansion, and there she will meet Ichimei Fukuda, the quiet, gentle son of the gardener.
Pearl Harbor
Between them, an enormous passion will blossom, a love that is unfortunately shadowed by the Japanese attack on Pearl Harbor, after which the Japanese living in the area are dragged off to forced internment camps and declared enemies of the State. The Japanese Lover tells the tale of a love affair which, forced to be kept hidden, kept its flames alive over several decades.
---
Struggle of a Woman
Published in 1987, this book belongs to Isabel Allende's earlier works, with magical realism and a fairy- tale flavor to it.
It tells the story of Eva Luna through her eyes, in first person narrative, and the struggles she has to face to become a strong-willed, self-sufficient woman. The story takes place in a fictional South American land with elements of the author's native Chilean and Venezuelan society and geography.
Orphaned Child
Eva Luna is the orphaned child of an Indian gardener bitten by a snake, and a mother who works as a professor's assistant and dies shortly after Eva Luna is born. Alone in the world, Eva Luna will often depend on the kindness of those around her.
Which is where Isabel Allende introduces a brilliant and colorful cast of eclectic characters that accompany Eva Luna: a professor obsessed with mummies, a godmother that is slowly losing her mind, a kind Arabic shopkeeper that takes her in, a transsexual entertainer, and many, many more.
Gift of Imagination
The protagonist has a very special gift; the gift of imagination. She is a storyteller who is capable of enchanting her audience with the tales she dreams up, and her stories become her currency, her way to experience life as a sweeter place. For Eva Luna's world of lower class, poor South American society is a harsh one. These books can easily be considered to be the best books by Isabel Allende.
---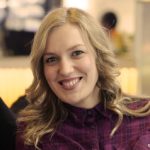 Alissa is an avid reader, blogger, and wannabe writer. (She's a much better cook than a writer actually). Alissa is married, has one human, one feline, and two canine kids. She always looks a mess and never meets a deadline.