Margaret Mitchell
If I had written a book review of Gone with the Wind on completing it when I was a teenager, it would have been full of praise and admiration for Margaret Mitchell's epic masterpiece, her spectacular characterization and her resilience in writing such a lengthy historical novel.
Sizzling Attraction
I loved the sizzling attraction between Scarlett and Rhett and I abhorred the descriptions of the cruelty of slavery and war. I was gripped from the word go and neglected my chores, my homework and my friends to get my nose back into this amazing civil war fiction book as often as I possibly could.
---
Gone with the Wind Book
---
Judging Accordingly
I believe that, unless we have lived and experienced a particular phase in history, it is impossible to truly understand the actions of those who were there. It's far easier for us to apply our current attitudes to the situation and to judge them accordingly. That is how I feel about this book now.
Universal Themes
Gone with the Wind book was written in the 1930s by a Southern author who used the vernacular of the American Civil War. Some of the themes in the book are universal: hope, war, rape, starvation, strength in the face of adversity and exuberant optimism, but it seems that the plight of the slaves and the reasons for the American Civil War are portrayed as hugely inconvenient and Mitchell could have chosen to write it from a different perspective.
The beliefs that existed are sadly still in existence today and, understandably, some may not find the book as enchanting as others. That being said, Mitchell loved and knew the South deeply and that makes her writing in Gone with the Wind book so original and engaging.
Touching a Nerve
The fact that Scarlett can extract such strong emotions from her readers must mean that the character has more than one dimension and touches a nerve in all of us. Her selfishness and sense of self- preservation knew no bounds as is demonstrated in the scene when she returns to her beloved home, Tara. Atlanta had fallen and everywhere there was destruction and loss but she only allows herself one night of sadness and then pulls herself together to face the future.
Neither Here Nor There
"Scarlett was never to look back," Mitchell wrote. Anything outside her life was neither here nor there to her. In contradiction, hope is also her weakness. Her hope and dream of a life with Ashley continues unrequited for years, but with her constant focus on tomorrow, it means that she never achieves what she intends for today.
The worst part is that she holds so fast to her hopes and dreams that she is blind to the effect that her actions have on the future of her family members, even her son. Her motto: "Tomorrow is another day," says it all.
Universal Character
Rhett Butler too, is a universal character who we can recognize even in 2020. A ruthless opportunist with a loving heart. He points out to Scarlett that it is the people who see the devastation of war as a chance to make their fortune, who are managing to be successful when other people around them are failing and the world they knew is collapsing. "There's good money in empire building," Rhett states astutely. "But there's more in empire wrecking."
Flawed Masterpiece
So, the mixed feelings about this long and descriptive novel set in one of the most complicated times in the history of America continue even today. As one reader said, "Gone with the Wind is a masterpiece. A flawed, uncomfortable masterpiece." I think I agree.
---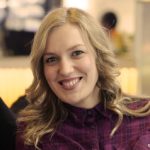 Alissa is an avid reader, blogger, and wannabe writer. (She's a much better cook than a writer actually). Alissa is married, has one human, one feline, and two canine kids. She always looks a mess and never meets a deadline.