Bio
John Wallace Blunt Junior, more familiar by his author name of John Winslow Irving, was born on the 2nd of March, in the year of 1942, in Exeter, New Hampshire, United States of America. Irving is a terrific and loved American-Canadian author and screenwriter.
Life
Irving was born in Exeter, New Hampshire, and he was the son of John Wallace Blunt Senior, an author and executive recruiter, and Helen Frances, born as Winslow. The two separated a few months into the pregnancy, so that John grew up in Exeter with his mom and stepfather, a man named Colin Franklin Newell Irving, a faculty member of the Philips Exeter Academy.
---
Best John Irving Books
---
Biological Father
The uncle of John was also a part of the faculty in question, so that John was recruited into the wrestling program as both a student-athlete and, later on, as an assistant coach. The biological dad of John had been an Army Air Forces pilot, with his plane having been shot down in 1943, in Burma, though he survived. Irving learned of this only when he was nearly forty years old. Now, let's see what picks we have for the best John Irving books.
---
An Accident
A Prayer for Owen Meany is one of the most popular John Irving books of all time. It often ranks as being John Irving's best book, as well. A Prayer for Owen Meany was published in the year of 1989, spanning more than six-hundred pages in total.
A Prayer for Owen Meany is one of the most touching, heartfelt, and heartrending tales that Irving has ever written. It tells the story of Owen Meany, the eponymous character, who is just eleven years of age. In the course of playing baseball during a Little League game in Gravesend, New Hampshire, Owen hit a foul ball in just the right spot so that it flew and hit the mother of his best friend – the lady did not survive this.
A Stubborn Conviction
Owen Meany, on his own, believes not in the random or accidental nature of the world, but in that everything is the work of God and even that he was the instrument of God in the case just described.
With the trademark brilliant writing, intriguing storytelling, tragic, though comic main character, A Prayer for Meany is a book that we strongly recommend picking up because any moment spent not having read it is a moment wasted. It is with reason among John Irving's best books.
---
Classic
The World According to Garp is one of the best-selling John Irving books, without a shadow of a doubt. The World According to Grap was published in the year of 1978, with a page count going north of six-hundred pages.
A Feminist
The tale begins in the year of 1942, with a young lady bearing the name of Jenny Fields. Jenny Fields is a twenty-two-year-old, working and taking care of the wounded soldiers during the Second World War.
We learn of Jenny's family and that she is heir to a sizable family wealth, though having dropped out of Wellesley to, in turn, become a nurse did not come off as a favorable thing to the aforementioned family. While Jenny's friends are fascinated by men, by sexual delight, and sex, Jenny is not at all interested in that.
Sole Purpose
In her head and her own heart, Jenny believes that men have the sole purpose in existence, which is to aid in the conception of children. Knowing this about Jenny, it doesn't surprise anyone that she, through machination, impregnates herself with the seed of a damaged gunner named Garp, one whom she had been taking care of for quite some time.
Garp never finds out that he has a son and soon passes away, leaving Jenny and T. S. Garp alone, just like Jenny envisioned. With the tale only beginning, we can barely keep our love for this gem from the John's Irving novels list at bay.
---
The Only Thing in Town
The Cider House Rules is one of the best John Irving books, genuinely. The novel at hand was published in the year of 1985 and it is one of Irving's longest works, spanning a whopping nine-hundred-plus pages, in total.
Saint Cloud's, in Maine, is a small town where the only two notable things one can seemingly find is an orphanage and a paper mill, with the latter closing down and leaving the former being the most distinguishing feature, it seems. A Doctor named Larch is the one that is the head of the orphanage, with his notion of being helpful to women either by helping them give birth and keep the child at the orphanage or by aiding them in their abortion.
The Boy That Became a Midwife
One of the orphans there is Homer Wells. Of all the four attempts made with the intention of adopting him, all failed, ending with Homer back again at the orphanage. Having nothing else going for him, Homer is taught by Larch to help with the delivery of babies, though Homer doesn't like the idea of performing abortions, on his own.
With a story that focuses on Homer, Larch, and another orphan named Melony, The Cider House Rules is a book we'd call one of the top John Irving books ever.
---
Unique Story
A Widow for One Year is perhaps the best John Irving book. It has everything that one could ever ask of Irving's books, while also delivering a special and unique tale. A Widow for One Year was published in the year of 1998 and is nearly six-hundred pages long.
Woken by Love
Ruth Cole was a young girl, merely four years of age, when she was awoken by a certain sound. The sound that woke her came from her parents' bedroom and it was the sound of lovemaking.
The tale of Ruth Cole, over the course of this marvelous book, we learn in three parts, with each part being essential and crucial to understanding Ruth Cole not just as a character, but as a person. It surprises no one to learn that this is one of the best-rated John Irving books.
Through Many Walks of Life
The first window into the life of Ruth Cole was when she was four, when she heard her parents making love in their bedroom. The second time we step into Cole's life is in the year of 1990. At this point, Ruth was still unmarried, despite being thirty-six and she bore a sincere distrust towards men.
We finish off the story where Ruth Cole is a forty-one-year-old mother and a widow. She is set to fall in love once more, but with the baggage she carries, can it be enough?
---
Patrick Wallingford
The Fourth Hand is a novel that was published in the year of 2001. To this day it stands as being one of the best John Irving novels of all the John Irving book reviews. The novel is on the shorter side for Irving, with a page count of nearly four-hundred.
Patrick Wallingford is the one we follow. Patrick is a journalist with more than just a proclivity for womanizing. Now, while covering a story in India, it just so happens that a lion gobbled up the left hand of Patrick Wallingford and this was seen by millions of people on live television. Out of all the people that did see it, it was Doris that asked her husband, a man named Otto, to donate his hand to Patrick because she felt sorry for what had happened to the man.
The Only Thing Left
Never having been resistant to the charm and seductive abilities of Doris, Otto gives in and donates his left hand. However, while drunk, Otto accidentally shoots himself, thus killing himself. Patrick gets his hand, but the stipulation is that Doris can visit him because the left hand of Otto is the only thing she has left.
With many things happening, the most striking perhaps is that Doris ends up pregnant with Patrick's baby, the story takes twists and turns, and it's one we recommend very much. A worthy contender for being the best John Irving novel.
---
Feelings Within
In One Person is the kind of novel that if we were taking a look at Irving's books ranked, it would find itself being ranked as one of the best books by John Irving. In One Person was published in the year of 2012, spanning four-hundred or so pages.
In One Person is the kind of novel that Irving is especially known and loved for. It shows a disregard for the lackadaisical writing that some of his peers have on the subjects present herein as he maneuvers through quite touchy subjects with an earnestness and an enthusiasm that is unmatched. The main character in In One Person is none other than Billy, a young man trying to come to terms with his sexuality – namely, his bisexuality.
The First Affection
We go from the youngest of years of Billy's life, all the way to when he is in his fifties. The first time that Billy falls head over heels for someone is at the Vermont public library, when his eyes fall upon the librarian, a transgender woman named Miss Frost.
Billy had been going to the library to find books that feature affections towards people that might be considered taboo, but could he have known what life would have in store for him? A dazzling, brilliant story that we recommend very much. Very much worthy of being called one of the best books by Irving.
---
Masterpiece
The Hotel New Hampshire is one of the most bizarre, yet also one of the best Irving books ever. On the list of Irving's novels, one can scarcely find a more suitable pick for John Irving's best novels. The Hotel New Hampshire was published in the year of 1981.
Remembering
The story of The Hotel New Hampshire begins with a lengthy reminiscence. Win Berry, a man that is married to a beautiful wife and a father to his five children, is the one having this trip down the lane of memories.
What he is remembering is how, in fact, he came first to meet his wife and then how he fathered the kids they have. The two met at a seaside resort. A character that they met here is one named Freud, from Vienna, Austria, who is teaching his bear to ride motorcycles. Win buys the bear, with Freud going back to Vienna, just in time for the Second World War.
Rebuilding Your Memories
It is obvious to whom the Viennese man Freud refers to, namely the psychologist that founded psychoanalysis. When, years after being at the resort, one referred to as Arbuthnot-by-the-Sea, one that Win remembered as being heaven on earth, he returns there, he sees it as the tatterdemalion version it is. Then, he gets the urge to buy and rebuild it to its former glory. The story, however, has only just started.
---
Special
Of all the novels by Irving, Last Night in Twisted River might just be our favorite. The tale is special as the reader will soon understand. Last Night in Twisted River was published in the year of 2009, spanning about five-hundred-and-fifty or so pages.
The Water That Takes
Last Night in Twisted River's events begin in the year of 1954. Angel Pope, a Canadian boy, is whom we first meet and then say goodbye to as he drowns while at camp. At this very same camp works a man named Dominic Baciagalupo, namely a cook, whose wife perished a decade ago in a similar accident related to drowning.
At present, once more a horrible accident occurs when Daniel, the twelve-year-old son of Dominic, kills Injun Jane, the babysitter, while she and Dominic were having sex. Daniel had thought her a bear.
How It All Went
Knowing that trouble would happen if they stayed, Dominic and Daniel leave. What's worse is that Injun Jane was the girlfriend of the local sheriff, Constable Carl.
Now, as the tale moves through fifty years that the two lived, we see as they move from place one to place two, and then to place three, and in succession. We believe that of all the books written by Irving, Last Night in Twisted River is the one we find ourselves rereading most often.
---
Finding Daddy
To put John Irving's books in order of, for example, best to worst would surely negate the reviews we're doing, but Until I Find You is just the novel that we'd make sure to put among the best. So, if one is trying to find the number one novel of John Irving's novels in order, look no further.
Jack Burns is just a four-year-old in the 1960s as he and his mother take leave from Canada and go through Northern Europe, under the pretense that they're searching for the dad of Jack, William Burns, who was a church organist. Daughter Alice, the nickname Jack's mother has, finds a job in Amsterdam, then in Helsinki, and Oslo, as they pass through Scandinavia, all the while trying to find out where William Burns is.
Initiation
Having no other recourse after the trail goes pretty cold, the two go back to Toronto, Canada, where Jack attends a private school, before going off to a boarding school in Maine. Alice, on her own, meets and becomes involved with a wealthy man named Leslie Oastler.
Leslie has a daughter of his own, one named Emma, who is the senior to Jack, but it is with the time spent with her that Jack gets his initiation into sexual activity. While we have unpacked quite a lot, this is merely the beginning of the story. Until I Find You is one of the best on John Irving books list.
---
Adored
A Son of the Circus, by no means just another entry among Irving's books order, is a sweeping six-hundred-page novel that we sincerely love. A Son of the Circus was published in the year of 1994.
A Man of Many Talents
The main character of A Son of the Circus, though not the only one we follow, seeing as there are several different subplots, sub-character arcs, and such, is none other than Doctor Daruwalla. Doctor Daruwalla is a man researching achondroplasia, specifically among little people, while also doing a stint as an action movie screenwriter in India.
Daruwalla was born in India, though he practices his medicinal craft in Toronto. By his lonesome, Daruwalla feels that he doesn't belong, as he's but a guest of honor, in his own words, in whichever country he resides.
A Sweeping Tale
When in Bombay, Daruwalla is busying himself with the research that is demanded of him, he comes upon a circus. He visits it and he ends up having a traumatic interaction with the spouse of one of the little people he was examining.
As the story continues, we meet a plethora of different characters, in different walks and wakes of life, but it all comes together brilliantly. In more ways than one, this can be viewed as one of the books on Irving, for its revelatory facets. Any Other Books to Recommend? The 158-Pound Marriage gets our nod of approval every time.
---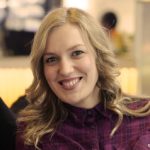 Alissa is an avid reader, blogger, and wannabe writer. (She's a much better cook than a writer actually). Alissa is married, has one human, one feline, and two canine kids. She always looks a mess and never meets a deadline.