Bio
Doctor David Jeremiah was born on the 13th of February, 1941, in Toledo, Ohio. David was raised in a family deeply committed to ministry; at only the age of eleven, Jeremiah and his family moved to Dayton, Ohio, where David's father, James, became the Pastor of Emmanuel Baptist Church. Eventually, in 1953, James became the President of Cedarville College, in Cedarville, Ohio.
At a very early age, David has described that he felt the calling of God come to him. As such, David followed in the steps of his father. Doctor Jeremiah got his Bachelor of Arts from Cedarville College in 1963, and also, during the same year, married his college girlfriend, Donna Thompson.
---
Best David Jeremiah Books
---
Career
David went on to acquire a Master's degree in Theology from Dallas Theological Seminary 4 years later. The Doctor of Divinity degree was given to Doctor Jeremiah in 1981 from Cedarville College after successfully completing graduate work at Grace Seminary.
The Blackhawk Baptist Church in Fort Wayne, Indiana, was founded by Doctor Jeremiah in 1969. He also helped in the development of a Christian school. He served as a pastor for 12 years, as his church grew from a small 7 families to thirteen hundred members.
---
Sign Of The Times
In his latest book, David Jeremiah does a deep dive into the Word of God to see what the Bible says about the days that we are currently living in. Wherever you are in the world, we all tend to see the same or similar headlines, some good and some bad. Things like modern plagues (I'm looking at you Covid19), economic crises, rampant depression and social tensions.
These are the times that we are living in, and it seems like every country in the world has some sort of unrest, all dealing with their own version of these problems. So, you have to wonder, what does the Bible say about all of this? This is what Jeremiah seeks to answer.
Fulfilling Our Purpose
Jeremiah sticks to the theme of end of times in this book, reminding Christians how they should be living in this instance. He covers many relevant topics in the world today, even cancel culture, socialism and globalism. He uses verses from the Old and New Testament to fully explain what it is we are seeing in our everyday lives.
Jeremiah has a very warm and almost grandfatherly way of writing, walking the reader through the Bible's prophecy and how, as Christians, we should be living. It felt very encouraging and like a pep talk to remind us to fulfil our purpose. Definitely one that you do not want to pass on, make sure to add this David Jeremiah book to your list!
---
End Of The World
Many people have questions and theories about the end of the world as we know it, and it is no different for those of us who live a life of faith. The Bible has many different stories in it that seem apocalyptic and like the "end of days", but it leaves everyone wondering if that day will ever come, and if it does, how it will happen. Well, that is was David Jeremiah seeks to answer in this top book!
Jeremiah offers answers to many questions that people have, such as what the Bible tells us about our future, whether there will be any signs that signal the end, or maybe some of the signs have already come to pass? Well, for any Christians looking for the answers, you need look no further than this truly epic guide to biblical prophecy.
As You Know It
David Jeremiah draws from his decades of experience as a Bible teacher, a position he is well-known and well-respected for. He has taken content from previous writings and combined it with his new work, covering a wide variety of topics. He gives answers to questions that can be frightening to any student of God.
This is the book you should read to alleviate any uncertainties about the future that God has promised, and it is told in the most fascinating of ways. It's easy to read and understand, but one of those books that you really want to take your time with! Jeremiah may just make some points that you have never previously thought of.
---
Striking and Unique
Doctor David Jeremiah published Agents of the Apocalypse in 2014. It is one of his most idiosyncratic works, as the style is both a striking one and a unique one, especially for the subject matter that it tackles so excitingly.
David incorporates a fictional future's account of history of the period surrounding the Tribulation. This allows Jeremiah to paint a picture of biblical proportions about how the prophecies spoken in and written actively in the Bible are going to occur. A scene from the future is described after the end of a particular chapter, showcasing the parallels between the ongoing event and the event as is described in the Bible.
Judas Christopher
The story is centered around a leader whose name is Judas Christopher – as on the nose as it may come out. A crisis befalling the whole world is what prompts the prime minister of Great Britain to seize control. Dealing with the crisis in the Middle East, then with the war about Israel, Judas Christopher, the leader, attempts to unite the world under one, single, common flag.
Persecuted and sought-after Christians are followed during the Tribulation's time, right up until Jesus Christ is once more treading the Earth. During the end of the narrative, we see resolved how Jesus grasps reign of the Earth, once more. We see how the motivations and needs of a man and how they can make him do what Christopher did. By far, The Agents of Apocalypse is Doctor Jeremiah's most unique book, but it also isn't far from being one of the best David Jeremiah books overall.
---
Diverse Issues
Problems that have arisen in the United States, nay the world, are more diverse, disturbing and prevalent than in any point in history, before. Disputes, issues, wars, violence is what we see everywhere, and it is these kinds of things that leave us pondering what is going to mankind as we go forward in the future. These themes are dissected and elaborated on in this great work of David's.
Is This the End? Signs of God's Providence in a Disturbing New World was published in 2016 and has not lost a hair's breadth so far as credibility is concerned. David notes that the headlines we see everywhere, nowadays, have never been so striking or intrusive, the changes befalling our culture(s) so fast-moving and dynamic.
Imminent End
Issues such as radicalized fundamentalism in the Middle East, prominent terrorist acts, the polarized manner of people, the indifference and apathy that marks our time, are all themes that David has noticed, researched, expounded, analyzed and written of in this work of his. First and foremost, he concerns himself with whether the end of America, as we know it, is imminent, and then whether the final days of the World are coming.
He links all these things with the fact that anti-Christian tendencies have become all the more noticeable and the assailing of the Christian religion has become the norm. The words of David aren't only prophetic, they are alluring and speak a general truth whose significance is paramount.
---
John Newton and Apostle Paul
Captured by Grace: No One is Beyond the Reach of a Loving God is a 2005 release by Doctor David Jeremiah. The book doesn't attempt any risks nor does it go into any uncharted territory so far as what the title implies.
The story follows the lives of John Newton and the Apostle Paul, who are acquainted and subsequently befriended by a markedly wonderful grace.
Amazing Grace
John Newton is the author of a famous hymn titled Amazing Grace. Additionally, at one point, Newton was a slave trader and slave driver; some time later, Newton began the movement for the end and abolition of slave trade and, more widely, slavery as a whole in the country of England.
Apostle Paul was a strict, though not stern, Pharisee on a journey to get all those that have come together with him under the movement of the 'WAY'. While going towards Damascus, God seizes Paul with a divine grip, which never really leaves the Apostle. Both Paul and Newton accept themselves as prominent sinners, but also both received an amazing grace – the grace of God.
Meticulous Detail
The story and the underlying themes are unearthed with meticulous detail coming from Biblical passages. The readers will find themselves contemplating the things that happen to Paul and Newton, and then will think about their own lives, ways and the end towards which they strive. An infinitely powerful book, Doctor Jeremiah has not dropped the ball with this entry. If anything, he has raised it a bit higher.
---
Parallels and Connections
Published in 2008, Dr. Jeremiah's What in the World is Going On? is a brilliant read for the lovers of this type of writing. Featuring parallels and connections to the current social, psychological and political climate where we live, this entry into David's bibliography is an interesting one, to say the least.
The book has the reader engaged from the get-go. There is an overview and analysis of, in David's opinion, ten of the most important biblical themes centered around an impending apocalypse. David's sees that, more often than not, these themes are either being lived out right now, or are gaining steam for the near future.
Underlying Association
Prominent in this book is the honesty and truthful outgoingness that marks David's writing. He is honest in his connecting of the proverbial dots. He genuinely thinks there is a real underlying association between the prophecies of two millennia ago and the status quo of our time. Time must have gone into the research and study of these themes that David mentions, and a lot of time, at that.
The book, as any book in the same vein is wont to do, attaches to the readers. After all, humans have an honest interest in the end of the world and this book is one of the best to tackle the subject head-on, and, personally, it is the best David Jeremiah books.
---
Most Common Fears
With What Are you Afraid Of, Doctor Jeremiah deduces and analyses what the ten most often noted fears that humans face. The fear of loneliness and bankruptcy, for instance, are ones that loom in the face of most people in our time.
Most readers will agree that the most striking, gripping, yet oddly satisfying, chapter is the one centered around the most innate fear in mankind – the fear of passing away, the phobia of death.
Ever-Present
Even the most fervent, passionate believers aren't able to evade this threat. Believers and religious people don't always allow or acknowledge this arising phobia, but it is all the same one that is supremely present in the consciousness of men and women, alike.
We cannot wrap our minds around the fact that we will one day pass away into an unknown dimension, – for believers, hopefully heaven. But Jeremiah assures us that life doesn't end the minute that our lungs take their final breath; God's grace and truth continues, all the same. And in this sense, we do not die.
Brilliant Examination
The whole book is a solidly brilliant examination on the phobias striking us, and Jeremiah offers, as always, parallels to cases in the Bible, itself. With God and Jeremiah's advice we can walk through the valley of the shadow of even death, not fearing, but embracing what God has set up for us.
As uplifting as a book that the matter at hand allows, What Are You Afraid Of hits all the notes that it attempts and lingers in the mind for a while after the book is closed.
---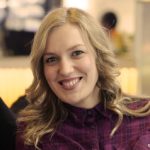 Alissa is an avid reader, blogger, and wannabe writer. (She's a much better cook than a writer actually). Alissa is married, has one human, one feline, and two canine kids. She always looks a mess and never meets a deadline.