Bio
Emily, nicknamed Mickey, Hahn was born on the 14th of January, 1905, in St. Louis, Missouri, United States of America. Emily was a superb American author and journalist. Throughout her lustrous writing career, Emily published a total of fifty-four books, along with more than two-hundred articles and short stories.
Emily was born and raised in St. Louis, Missouri. She was the child of Isaac Newton Hahn and Hannah Schoen. Emily had five brothers and sisters. Emily's family is of a German-Jewish origin. Her nickname Mickey comes from a comic strip character whose name was Mickey Dooley that Emily enjoyed watching. By the time of Emily's sophomore year in high school, the family had relocated to Chicago, Illinois.
---
Best Emily Hahn Books
---
Career
The writing of Hahn during the 20th century worked wonders for the 'opening up' of Africa and Asia to the countries of the west. Additionally, Emily was an early promoter of feminism. The extensive and plentiful travels that Emily partook in throughout her life coupled with her great love for animals is a common theme amongst readers' love for the late author.
In 1935, Emily found herself in Shanghai, teaching English for a period of three years, where she became acquainted with many prominent, famous figures. Emily, however, died in 1997, on the 18th of February, in Manhattan, New York. With all that said, in honor of Emily's literary prowess, we will now take a look at the best Emily Hahn books.
---
Leonardo and Italy
Leonardo da Vinci is the biography that Emily Hahn wrote in honor of the famous artist and world-renowned, infinitely revered inventor, Leonardo da Vinci. The superb account of the virtuoso's life was published in the year of 1956.
Da Vinci's life is expertly, effectively and vibrantly told as one can't help but feel the wonderful relation, sometimes even juxtaposition, between Leonardo and Italy in the Renaissance period.
Becoming Recognized
A great and intriguing part of the book deals with the struggle by Leonardo da Vinci in his attempt to become recognized for his inventions and accomplishments. One learns that the great man lived in many a place, from Milan to Florence, from Rome to Venice, from Mantua to the exquisite beauty of romance-ridden France.
A point that no one can candidly make is the development or evolution of the inventor's genius, so it might even be best left untouched. The conflicts, however, between Da Vinci's unflinching desire to create, make better and, in many senses, reform against the ignorance by volition and unfound skepticism of the time.
Powerful Writing
In spite of all that, Da Vinci made his name known, not just in Paris, but in the world. Not just in his time, but in ours, as well. Hahn's writing here is as powerful as anywhere else. This is perhaps the best Emily Hahn book.
---
Complicated Situation
The brilliant China to Me from the great Emily Hahn was first published in the year of 1944, while the second World War was still ongoing. A bit of context is a prerequisite for her book, as during that time, the situation of Hahn had been common knowledge in the United States.
Hahn had traveled from the United States of America to China in the year of 1935, and though she intended to come back swiftly, she found herself in the country, along with her daughter, until repatriation in 1943.
Interesting Position
Hahn was offered a very intriguing position, namely in journalism, which she accepted. During her stay in China, Hahn had met with, acquainted herself, and spent a lot of time with many a rich, powerful European, some of which British, expatriates. If one doesn't know these particulars about Hahn's story, a bit of confusion can follow during the first few pages, though it is genuinely an easy book to get into once a few things are cleared up.
Events
Hahn's whole stay in China is wonderfully detailed, explained, and one gets the perfect sense that these things were common practice at the time. However, there were a lot of events that could only have happened to Hahn. For instance, when she moved to Hong Kong, she became entwined in a love affair with a British Army Intelligence member, with herself ending up pregnant.
Even more so, Emily was still in Hong Kong at the time of the Japanese invasion, on the very same day as Pearl Harbor. These moments of distraught confusion and the inability to reconcile with the ongoing situation make the book as candid as one could hope for.
Amazing Biography
The struggles she faced, the pains that came, the issues she had with keeping her injured husband medicated and cared for, the troubles to have her child fed, everything is perfectly explained. Truly one of the most intriguing accounts of life in China, to date.
---
Excellent Work
The Soong Sisters by Emily Hahn was published in 1941. There is no way around telling the truth: this is an excellent book. One of the best books by Emily Hahn, in fact. As the title implies, the story of the book deals with the Soong Sisters.
Power and Strength
How their marked power and strength of character, stemming from the earliest of periods from a person's life with their time spent in the US, from being the spouses of prominent, mighty men, along with the efforts that they exhibited in their fight to bring the focus onto education, young women, humanitarianism, is conveyed from the expert quill of Hahn is no small feat. But, if anyone can come close to doing it, Hahn probably has the best chance.
The awareness that Hahn has in relation to the way that politics work. There is nothing lost in translation in spite of the great difference in culture. We learn of how the sisters were, in a sense, divided because their husbands had taken different, even opposing roads for their political positions.
Unyielding Efforts
The end of the book, however, doesn't come during the aftermath of the second World War, but during the middle portion of it. The desire of Hahn to finish the book during a time when the sisters were united in their unyielding efforts, is a genuine one, and it is what makes the book even more enjoyable. Other books of Emily Hahn's that are sure to rock one's world are Mary, Queen of Scots and Romantic Rebels: An Informal History of Bohemianism in America.
---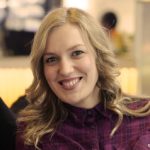 Alissa is an avid reader, blogger, and wannabe writer. (She's a much better cook than a writer actually). Alissa is married, has one human, one feline, and two canine kids. She always looks a mess and never meets a deadline.