Brandon Hurst
This a biography of the amazing actress, filmmaker, and outstanding humanitarian Angelina Jolie, written by author Brandon Hurst, he describes Angelina's life up until the year 2008 in which this book was actually released.
You can probably find out a lot of things about this world-famous person, but this book definitely proves as a nice and relaxing read about this actress that you have seen in some thrilling action movies.
---
Angelina Jolie Book
---
Bit of Everything
If you happen to be a fan of Angelina Jolie and her work, then you will surely like this book and will give it a try, we still make sure to brief you on what to expect in this biography from our Angelina Jolie book review.
What you get to read about in this book is a little bit of everything. The author discusses her amazing career which she later uses as a way to fund her mission of helping countless people.
Relationships
Her love life and passionate relationship with the actor Brad Pitt is also mentioned inside as they have managed to take care of their ever-expanding family with lots of love and luxuries. You get to see about the period in which Angelina managed to reinvent herself from the former rebellious Hollywood star into a very humble person whose mission in life now is to help others in need who simply cannot help themselves.
Rough Times
You probably know that she has gone through some truly rough times like most of us have also, but what makes her truly stand out is that she managed to overcome everything life threw at her and instead of coming out the same, she manages to become a bigger person than most and uses what she has left to inspire and provide for those in need.
Childhood
Much more is mentioned in the book as you can see from this Angelina Jolie book review, the author mentions a few things about her childhood, what she is like as a person in his own opinion, and many other topics regarding her achievements in life.
Philanthropy
So much could be fit into this 184-page biography, but it is definitely enough for you to get to know your favorite actress better as Hurst describes her amazing service as a philanthropist. He tells the readers that there is much more to Jolie than just her amazing acting skills and amazing movie productions, she is a truly caring person who has a lot of love to give.
Inspiration
From what we can tell you in this Angelina Jolie book review, this woman is definitely a person who many should look up to as the author of this biography manages to make sure that you know what she has achieved and why you should be inspired by such a person.
Her biography by Hurst is definitely a piece of content that will allow you to meet the true Angelina Jolie and know what kind of person she is while also getting to know a bit more about everything she has done with her life.
---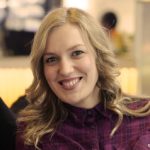 Alissa is an avid reader, blogger, and wannabe writer. (She's a much better cook than a writer actually). Alissa is married, has one human, one feline, and two canine kids. She always looks a mess and never meets a deadline.