Best Civil War Books for Students
Retain Interest
Of the huge plethora of books on the American Civil War, there are some that are suitable for students and some that aren't.
Huge academic tomes of facts and figures will bore the best of students, so the student must look elsewhere to get the facts whilst at the same time retain interest. For a younger audience, you might want to take a look at our best civil war books for kids review.
Fascinating Read
Free at Last by Ira Berlin is a fascinating read for any student. It is not a book as such, but is moreover a collection of letters, testimonies, and transcripts from private citizens and politicians on slavery and the ending of it. The period of the book covers the time of Abraham Lincoln through to the Thirteenth Amendment.
Unanswered
The writers of the letters and documents come from all walks of life: from Union soldiers, Confederate soldiers, civilians, mothers of soldiers wanting to know where their sons are, others asking about wages and food supplies. Many are unanswered which is so harrowing since their letters show the unbearable circumstances they were being forced to live in.
A Must
Even though this is excellent for students, it is not recommended as an introduction into the topic as it assumes prior knowledge of the American Civil War. But in terms of primary sources, Free at Last book is a must and is one of the best books on civil war for students.
Check Price on Amazon
Award-Winning
American historian Eric Foner won many prizes for The Fiery Trial. It is a work of deep insight and good scholarship that depicts the life of Abraham Lincoln right through to the end of slavery. He writes about his childhood in Indiana and goes through his career to Washington.
Foner depicts his character beautifully with Lincoln's finest qualities of tact and diplomacy and thoughtfulness with a high dose of innate morality, and shows how these qualities play out through to the end result of the American Civil War with the abolition of slavery and the recognition of blacks as American citizens.
Moderation
Foner shows how Lincoln's characteristic of moderation was the one factor that took him through this transition in thought, transitioning a nation to an agreement that slavery is wrong. His thought processes and beliefs were slow and deliberate, he did not from the start hate and want to abolish slavery, and his views by careful thinking took him to that direction.
His own journey of cautious progress is exactly the same method he used to take his country to the right conclusion also. He did not choose a radical or extreme cause of action in his methods and slowly and with patience took the path to the right action. He personally honed and refined his views of slavery over time and took people to a good middle ground rather than gushed forth in an emotional reaction.
Sources
What makes The Fiery Trial one of the best civil war books for students is the fact that the author uses sources that were documented during Lincoln's lifetime, as most other books use sources from much later after his life. To learn more about this amazing book, check out our The Fiery Trial book review.
Check Price on Amazon
Compilation
The Slaves' War by Andrew Ward is yet another work that can barely be called a historical work as such, as it is actually a compilation of letters and documents and suchlike written by the war's participants, on the battlefield and off. It is criticized for being too patchwork, too many quotes, and nothing linking them. But it does take the reader right into their everyday lives.
Understanding the Psyche
Readers can get a glimpse into the conversations and chat going on not just on the battlefield, but also in the kitchens, the towns, the farms, the slave's quarters… everywhere. The reader feels the charm of the people, their sense of humor and the writing shows us a way into understanding their psyche, how they perceive things, and literally what makes them laugh and cry.
Humanity
They talk about their opinions, their feelings, their mundane lives… all of that showing a way into the atmosphere of the civil war that no history dry academic book can. The book claims to chart the civil war but its critiques say it doesn't; the history with its details and events is missing… but the humanity of the people certainly is not. If you are interested in the topic of civil wars, we wrote a larger selection of the best civil war books. Check it out!
Check Price on Amazon
New Perspective
The Colors of Courage is so well written in story-narrative that readers have to check this is non-fiction and not fiction.
Historian Creighton describes the Battle of Gettysburg from a new perspective not taken before, as she gathers in this book memoirs and letters and documents written by all those segments of society not normally talked about: the immigrants who fought, the African-Americans and Germans, the women. She examines their contribution to the war, which was huge.
Academic and Accurate
Creighton's book is still a great work of historicity and is academic and accurate, but her story-telling style and also the stories presented of the people she presents are fascinating. She studies the impacts of those events of June and July 1863 focusing on these three groups, and she looks at the long-term repercussions of what they went through and the battle as such.
Little Criticism
Readers agree this is one of the best civil war books for students. There is little criticism about it. Most are grateful that at last we can hear the voices of these groups of previously ignored participants of the American Civil War and Gettysburg. She shows how these groups were employed, made use of, involved, and how they were marginalized.
She also shows starkly how the suffering didn't end when the battle ended and the Civil War ended, as the after-effects of such a destructive war took effect on those involved in body and mind and spirit. If you enjoy this book, you must check out our selection of the best non-fiction civil war books.
Check Price on Amazon
Emancipation
Far from freedom being the one-way ticket to all goodness we imagine, Downs, in what is one of the best books on the civil war for students, takes a very profound and different look at the emancipation after the American Civil War.
In Sick From Freedom he documents with much historical accuracy and academic class how emancipation for slaves ignited for them a new journey of suffering.
One Million
One million slaves were freed after the American Civil War had its fill of war and stopped, and this provoked a huge movement as freed slaves took flight for freedom. This was a biological crisis not talked about much in history. The collapse of the plantation economy and the sudden flight of thousands and thousands of freed slaves led to a plethora of diseases: cholera, malnutrition, smallpox, yellow fever and a whole load of other diseases and ailments.
Disaster
It would seem that the Medical Division employed to take care followed a premise to produce healthy people who can work, which excluded people such as women and the poor and disabled and sick. It was a medical disaster, and one that has hardly been touched on before in history books. Not only were they met with disease and sickness, they were also met with the most hideous living conditions and of course a continuing policy against them.
Check Price on Amazon
Author
Books and Authors From the Same Genre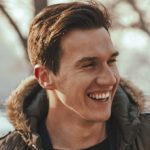 Michael is a graduate of cultural studies and history. He enjoys a good bottle of wine and (surprise, surprise) reading. As a small-town librarian, he is currently relishing the silence and peaceful atmosphere that is prevailing.